MizzouMACC Celebrates One Year
photo by Sadie Thibodeaux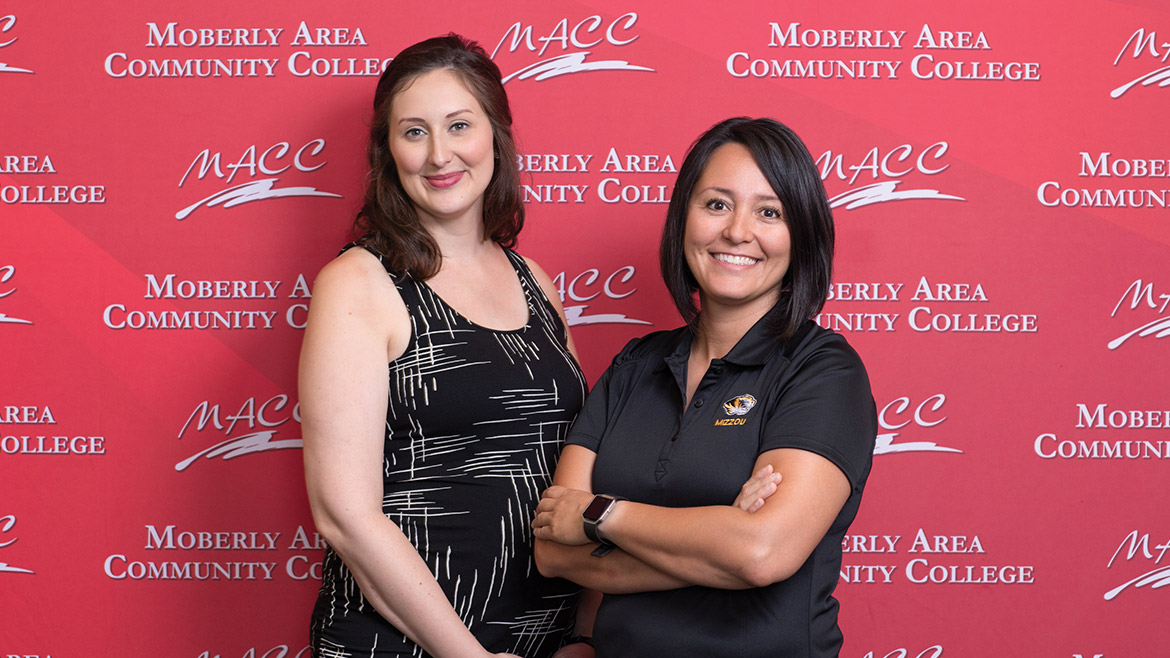 MU and Moberly Area Community College formed a partnership last year to pave a new way for students to be successful. One year later, the partnership's program, MizzouMACC, has surpassed their expectations — and enrollment cap.
MizzouMACC is a concurrent enrollment program that allows students to take classes at both MU and MACC. It's designed to make the transition into higher education easier, financially and academically, and ultimately provide a streamlined path for students to transfer fully to MU after two years.
Discussions for MizzouMACC began four years ago when previous MU leadership suggested they look into a partnership with a local community college, says Cecelia Olivares, senior student services coordinator at MU. MACC produces the greatest amount of transfers to MU of any community college in Missouri and it's the closest. After a few years of meeting and developing a plan, MizzouMACC was ready to accept a pilot group of students for the fall 2017 semester.
MACC President Jeff Lashley says the program is designed for any student looking to take their next step into higher education.
"The pathway to higher education is different for a lot of students, and some students, as they complete high school, maybe aren't ready for an experience as large as a university is," Lashley says. "Maybe they would do better at a smaller institution like MACC, but they've grown up thinking about attending the university their whole life and have a deep desire to be an MU graduate."
MizzouMACC helps students put a foot in both doors. The program requires students to take nine credits at MACC and up to six credits at MU each semester. Seventeen students enrolled for fall 2017, which had a 30-student cap.
MizzouMACC is looking at over 200 applications for fall 2018. Olivares says they did a little marketing for the program, but excitement among students has been the greatest recruiter.
The Best of Both Worlds
When students enroll in MizzouMACC, resources at both institutions — like tutoring, libraries, student organizations, advising, health centers, and student employment — become accessible.
Kim Humphrey, MU's assistant vice provost, says allowing students to feel like they're a part of both campuses is important to the program. "It's going to help with retention. It shows the more connected you are, the more you're going to like it," she says.
Dual advising may be the most crucial part in making students feel confident and prepared for their higher education experience. Olivares and Laura Mertens, MACC director of site operations and student services, are the main points of contacts for MizzouMACC students. They're ready for anything, even possibly accommodating over 200 students this fall.
"It's a good problem to have being overly busy right now," Mertens laughs.
Olivares and Mertens work closely with MizzouMACC students simultaneously, which makes the program unique.
"It is very rare that two advisors at two different institutions can talk specifically about a student and what they're enrolled in," Olivares says. "It gives a student and their parents peace of mind that they're on track and taking appropriate classes and not having to navigate that themselves."
Hit the Ground Running
When students attend MU in addition to MACC, they're establishing a GPA and fulfilling required courses for an easy transfer into a competitive program. MizzouMACC allows students to skip the extra semester of classes most transfers to MU need.
"We look ahead to your intended major so we can make sure you're taking the courses that fit right into that program from day one," Mertens says. "Instead of doing two years and then figuring it out, we are doing it right now."
MizzouMACC students are not required to complete their associate degree, but MU offers more scholarships for students with an associate degree, says Olivares.
Lashley also says that the completion of an associate degree means better preparedness. "There's research that shows that students who complete their associate degree are going to complete their bachelor's degree because they've really shown that they know how to persist and how to be successful," Lashley says.
The Future for MizzouMACC
With the dramatic increase in enrollment, both schools are still deciding what's next for MizzouMACC. "I don't think we expected this kind of increase, but we need to look at our resources," Humphrey says.
"It's not to say we won't have bumps in the road, because we will and we have, but I think it's safe to say we are off to a really good start," Olivares says.