Embracing the New Brand: #MizzouMade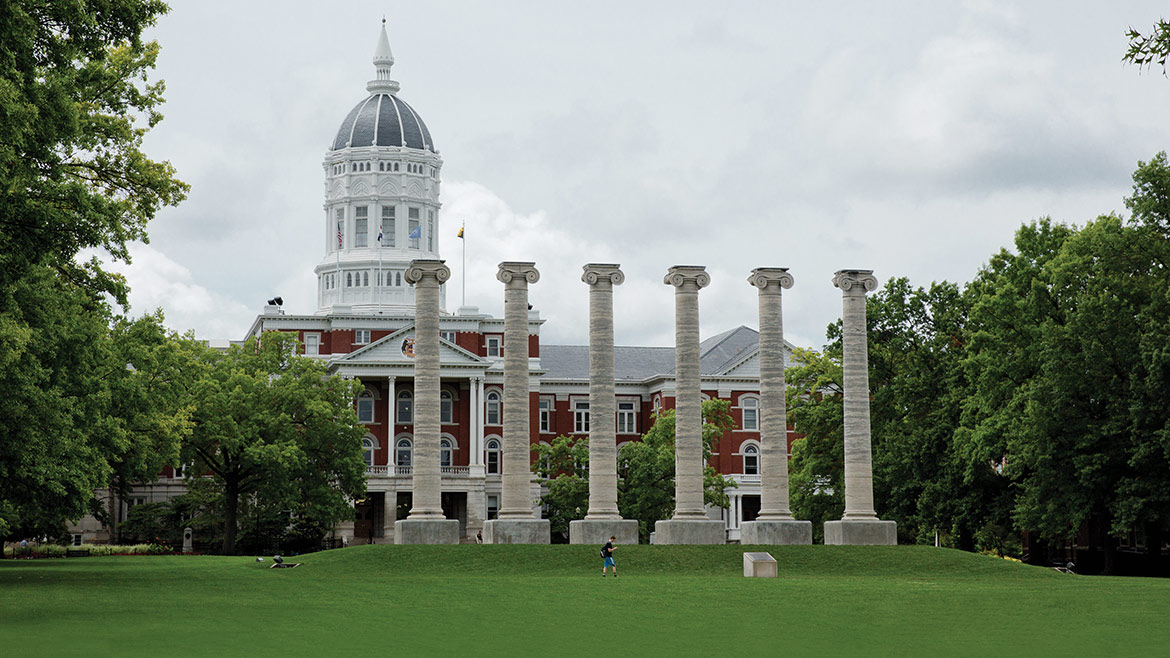 A sprawling 250-foot banner drapes over the side of a downtown Dallas high-rise office building.
It's white, narrow, and fairly nondescript, but it drives home the point: "MIZZOU WORKS HERE."
The banner serves as an advertisement intended to entice out-of-state students to attend MU. It's just one of many campaigns the university has implemented over the past year after hiring Philadelphia-based branding agency 160over90. The goal was to define MU's brand and, in doing so, increase enrollment for the 2018 fall semester.
Over the past few years, MU administration watched as its freshmen enrollment plummeted. The student population at MU peaked in 2015 with 35,488 total students and 6,211 freshmen. In one year, the freshmen enrollment number dropped to 4,799 and then to about 4,100 in 2017 — a total enrollment drop of about 12 percent.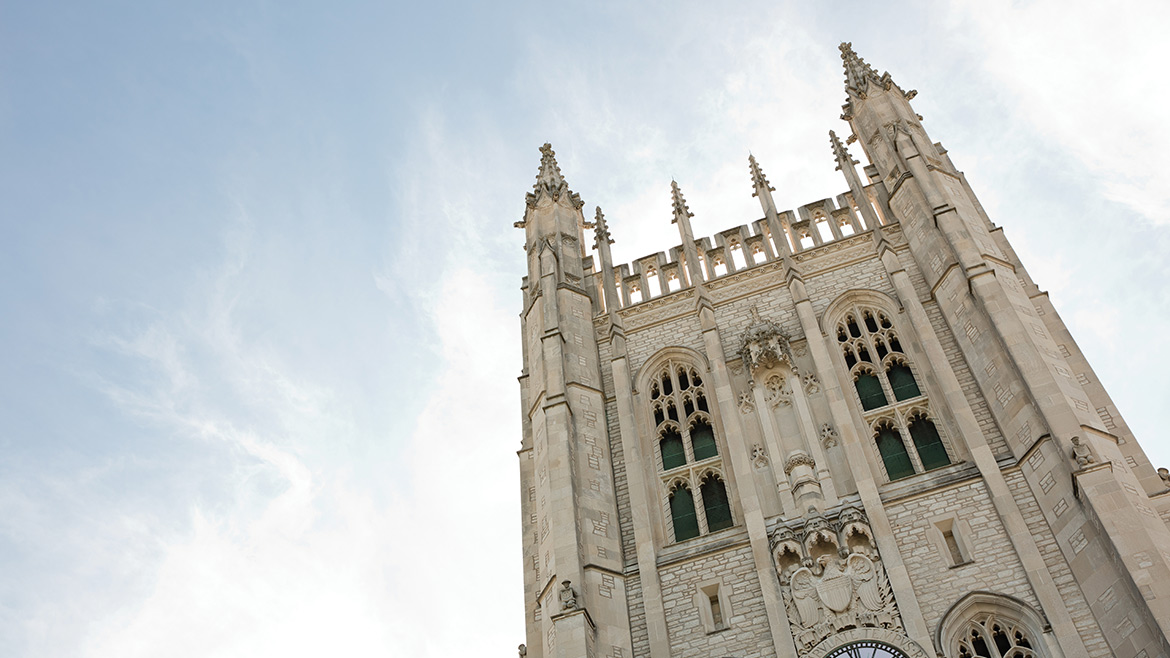 Facing the decrease in enrollment compounded by the bad press received during campus protests, MU decided it needed to improve its image. University officials finalized a $1.27 million, three-year contract with 160over90 last summer.
"In a challenging marketplace where the potential student pool is in a decline, we want to work with an agency that has a strong expertise in higher education marketing strategy and tactics," says Lisa Thurber, director of operations at MU's department of strategic communications and marketing. "It's the first time Mizzou has had a coordinated and strategic presence in the marketing place through a branding, marketing, and advertising approach."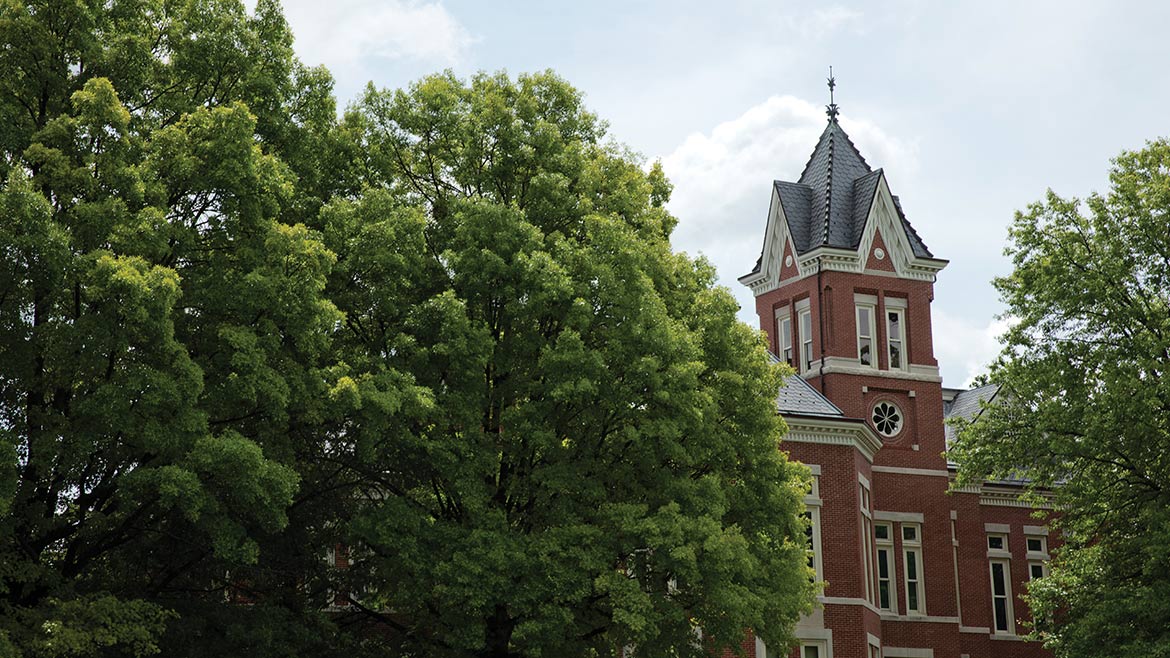 The Good News
Turning to a branding agency like 160over90 may seem like an obvious move given the negative publicity MU has received since 2015. However, with the ever-changing nature of higher education recruiting nationwide, the tactic of hiring outside marketing is not uncommon among universities.
Over a year after signing on the dotted line, administrators say they're now seeing results.
According to news releases and announcements from MU officials, enrollment at the university is expected to increase by more than 14 percent this year from last. In May, MU announced that 4,547 incoming students have placed deposits to enroll at the university, a number higher than 2017's final freshmen enrollment figure but still significantly lower than the 6,191 students who stepped foot on MU's campus in 2015.
The good news for MU began to roll in last winter when it was announced at a meeting of the UM System Board of Curators that freshmen applications to attend MU were up by about 17 percent over that time last year. During that meeting, UM System President Mun Choi said MU had a lofty goal of enrolling 5,000 new students for the upcoming fall semester.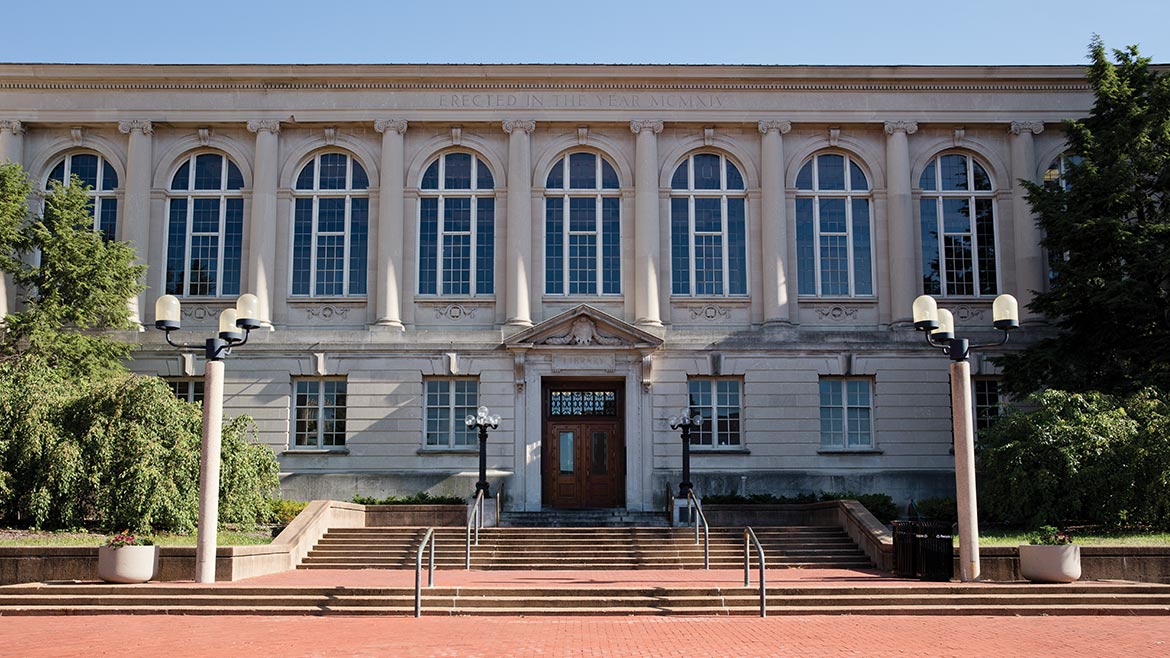 Several factors have contributed to this projected increase, but with the hiring of 160over90 coupled with MU's ongoing relationship with the public relations firm Edelman PR, MU has significantly increased its efforts to become a nationwide brand.
Over the past year, MU staff visited more than 600 Missouri high schools and more than 450 college fairs across the nation and held events such as "Scholars Night" in St. Louis and Kansas City. MU's inclusion on the Common Application, a service that allows college applicants to apply to multiple colleges using one application form, has also helped contribute to MU's increased attraction to students.
Eric Anctil, a professor of media and technology at the University of Portland and author of the book "Selling Higher Education: Marketing and Advertising America's Colleges and Universities," says that the introduction of the Common App has increased competition among schools by giving students more choices when they apply to college. He says this increase in competition could put pressure on university administrators to figure out ways to better market their product.
On top of competing against other universities, Anctil says new advances in technology have created job opportunities for students who decide not to attend college.
"I think colleges and universities are having to compete against the potential of students opting out of going to school and just immediately going into the workforce, which is a better workforce for some of them," he says.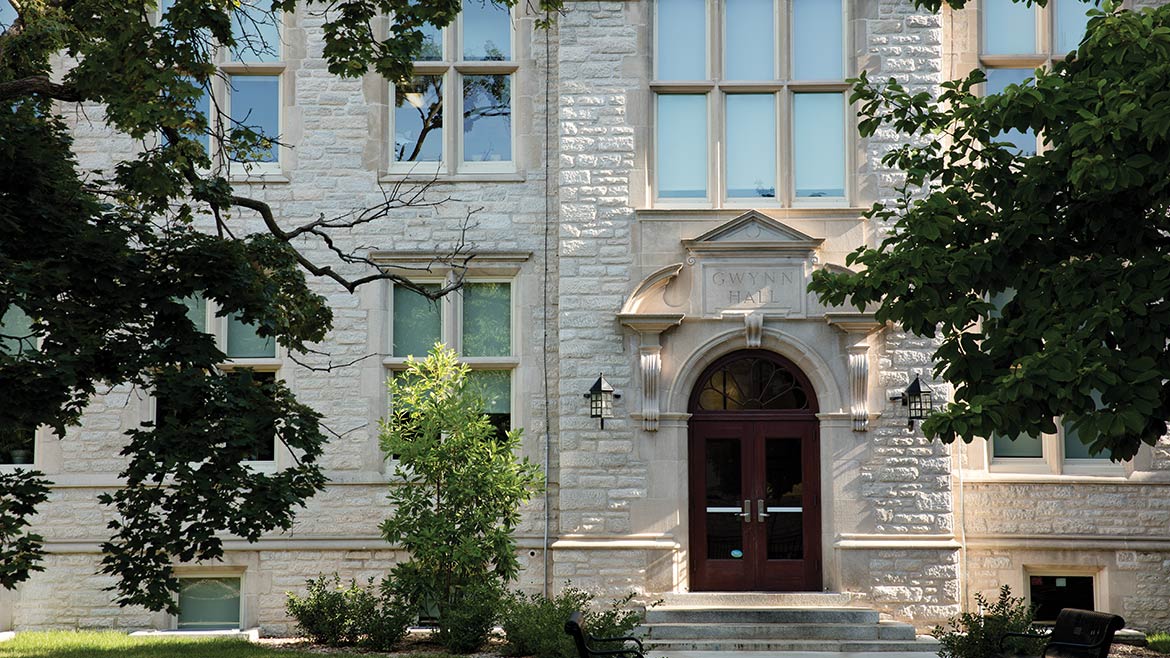 New Methods of Engagement
"Universities across the country are beginning to experience difficulty in attracting new students," MU spokesman Christian Basi says. Basi attributes these challenges faced by higher education institutions to three factors: fewer high school graduates, increased competition between universities, and the always evolving world of technology.
According to the Washington Post, the number of high school graduates nationwide reached its peak in 2013 at almost 3.5 million and is projected to stagnate for most of the next decade. Due to these barriers, Basi said that universities like MU are investing significant resources into their recruiting efforts to identify and attract students to their campuses.
"The way we communicate with prospective students and parents has changed drastically in the past five years because of technology," he says.
With the help of marketing and PR firms like 160over90 and Edelman, MU is doing more outreach on social media and internet channels than through traditional methods such as through the mail and over the phone.
"President Choi, Chancellor Cartwright, our enrollment management team, and our strategic communications team have done an immense amount of work to correct the perception of Mizzou this past year," he says.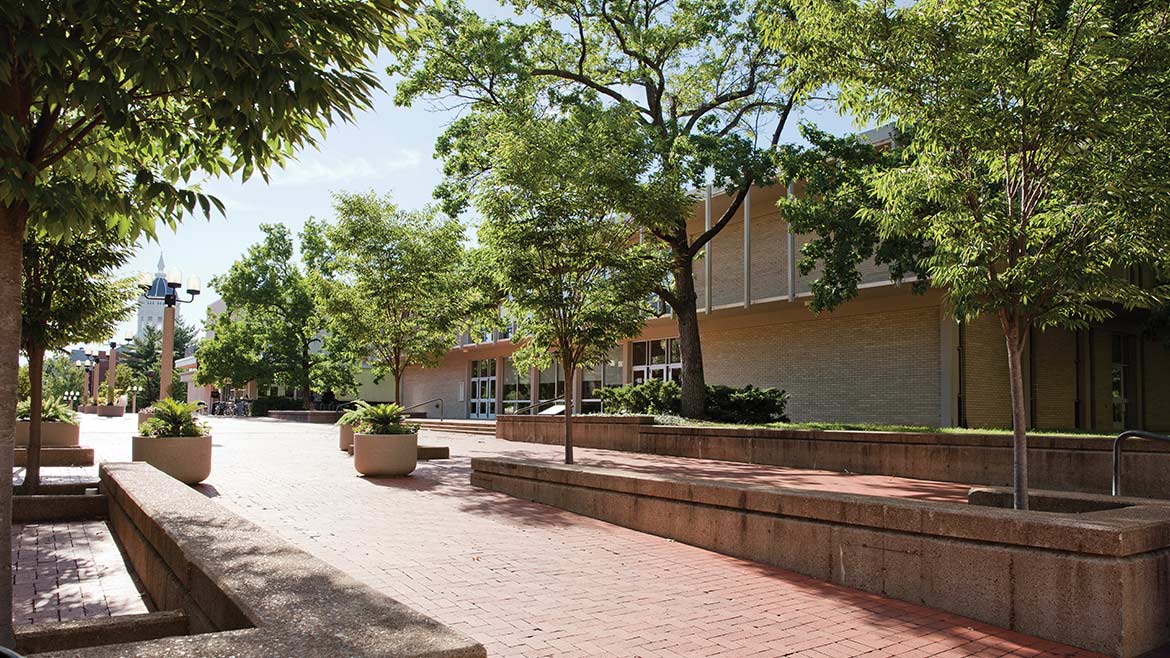 Anctil says the introduction of technology and social media can sometimes take the marketing control out of a university's hands and give students more marketing power.
"You're kind of beholden somewhat to what your students are doing and saying about you online," he says.
According to the Columbia Missourian, 160over90 has implemented three marketing campaigns thus far, each specifically targeting certain areas and demographics. These campaigns, which have included billboards across the state, social media advertisements, and paid search results, have certainly helped MU get its brand out to potential students. However, marketing isn't the only thing MU is doing to increase its student population. Approximately $8 million in additional funding is being allocated for grants, scholarships, and graduate student support.
Last year, Chancellor Alexander Cartwright announced several new scholarships, including the Land Grant Compact, an ROTC scholarship, and the Black and Gold Scholarship.
Last February, curators approved a 3.5 percent decrease in the costs of room and board for fiscal year 2019 compared to the 2017 school year. With these efforts to increase enrollment, MU officials expect the university to fill all residence halls left vacant this past year.
"160over90 is helping us define Mizzou's brand and has done a lot of listening to internal and external university stakeholders over the last year," Basi says. "They're working hard to find the right words and means to communicate that brand to the nation."