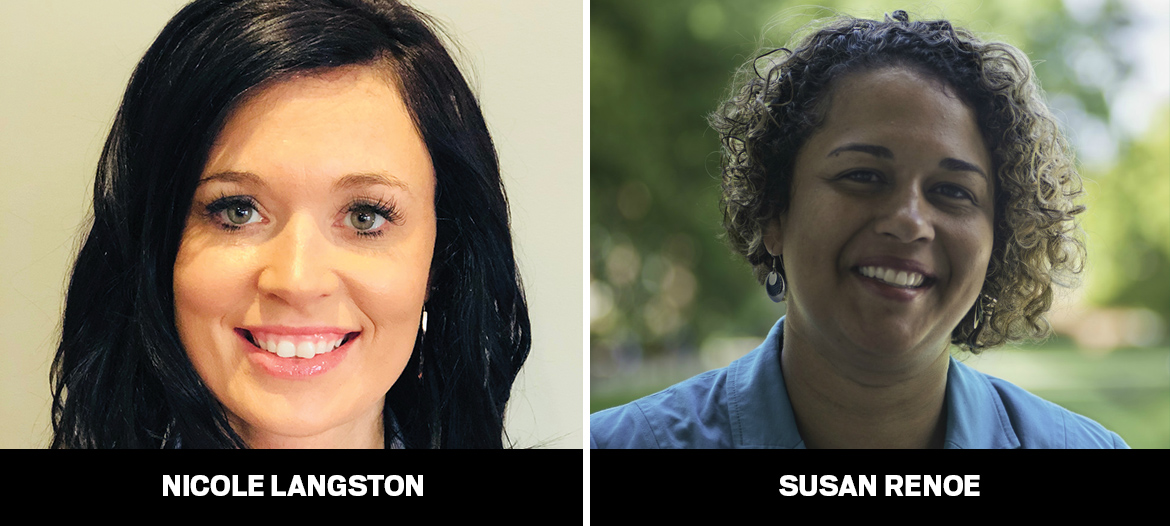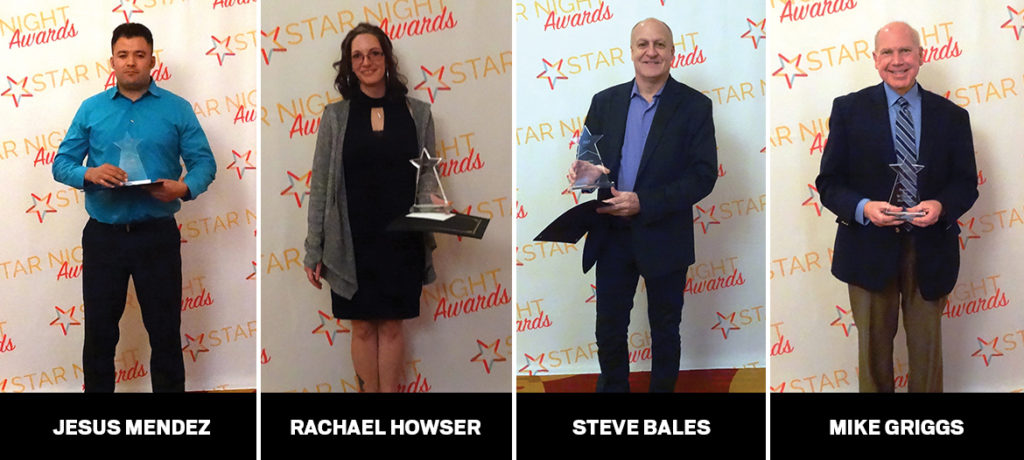 Columbia Apartment Association
The Columbia Apartment Association has announced the members of their 2018 board. Shawna Neuner, of Columbia Home Rental, is the board's president; Matt Hembree, of Mills Properties, is vice president; and Ben Gakinya is secretary and treasurer. General Board members include DJ Dometrorch, of Central Columbia Properties; Emmett McNulty, of REM Initium; Mark Stevenson, of REMI; Steven Kempker, of Kempker Properties; and Keith Caldwell, of Caldwell Painting and More.
Jean Leonatti
Jean Leonatti, CEO of the Central Missouri Area Agency on Aging, announced that she will retire from that position later in 2018. Leonatti has served as CEO of CMAAA since 1981 and began her career with CMAAA in 1974 while an undergraduate at MU.
Nicole Langston
The Columbia Board of Education recommended Nicole Langston to become the director of preschool for the district's 2018-2019 school year. Langston has been the principal of Southwest Early Childhood Center in Jefferson City Public Schools for the last nine years and has served in a variety of educational leadership roles over the past 15 years. Langston has an education specialist degree in education policy and analysis from MU and a master's degree in elementary administration from William Woods University.
Columbia Convention and Visitors Bureau
The Columbia Convention and Visitors Bureau presented more than 50 individual Star Performer awards to employees from Columbia hotels who exemplify hospitality in their work. Among them, five were awarded specific honors. Jesus Mendez, of Hampton Inn & Suites, was recognized as Star Performer of the Year. Rachael Howser, of TownePlace Suites, was recognized as Rising Star of the Year. Jean Chambers, of Hampton Inn & Suites and The Broadway hotel, was recognized as Salesperson of the Year. Steve Bales, of Wingate Inn, was recognized as General Manager of the Year. Mike Griggs, director of Columbia Parks & Recreation, was recognized as Hospitality Star of the Year.
Susan Renoe
Susan Renoe has been appointed assistant vice chancellor for research, extension, and engagement at MU. This new position represents an expanded role for Renoe, who will continue to provide oversight for the MU Connector, a joint unit between the MU Office of Research and MU Extension and Engagement. Prior to creating the MU Connector, Renoe was director of MU's Broader Impacts Network. In 2014, she also became principal investigator for the National Science Foundation-funded National Alliance for Broader Impacts. Renoe earned bachelor's and master's degrees in anthropology from MU and a master's and PhD in education from the University of California–Santa Barbara.
John W. Kemper
The Commerce Bancshares Board of Directors announced that, effective August 1, John W. Kemper, currently president and chief operating officer of Commerce Bancshares Inc., will become president and CEO, assuming the CEO role currently held by his father, David W. Kemper. John Kemper has been with the bank since 2007 and was named president and COO in 2013. John holds a Bachelor of Arts in history and political science from Stanford University, a Master of Science in economic history from the London School of Economics, and an MBA from Northwestern University's Kellogg School of Management. He is a member of the Visa Senior Client Counsel and Financial Services Roundtable and serves on several civic boards.
Boone County Historical Society
The Boone County Historical Society Endowment Trust Board has chosen its 2018 inductees to the Boone County Hall of Fame. The 2018 living recipient is famed MU basketball coach Norm Stewart. The 2018 organization or business inductee is Boone Electric Cooperative, the first electric cooperative in Missouri. The 2018 posthumous recognition goes to a husband and wife, the late Dr. Eliot and Mrs. Muriel Battle. Eliot and Muriel, who died in 2013 and 2003 respectively, were both educators and civil rights leaders in Columbia.