Jay Lindner, Owner, Lindner Properties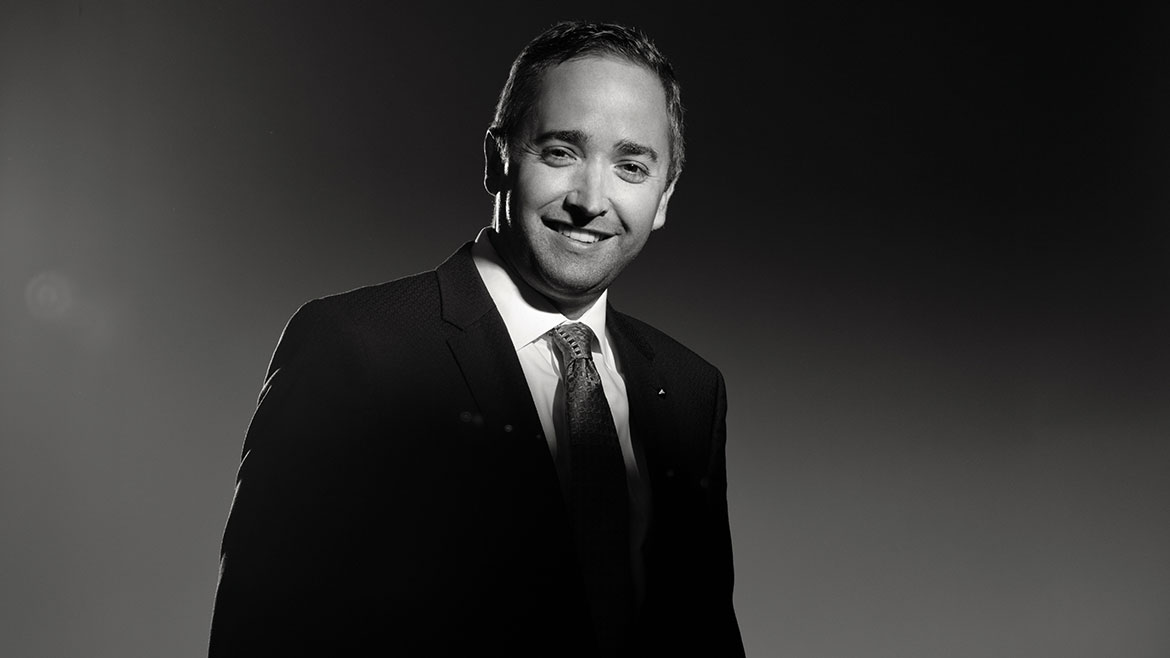 1. What's the hottest development market in Columbia right now?
It's hard to narrow this down to just one submarket, as there is heavy activity in all four of our main trade areas. We've seen a shortage of retail supply and increasing rents in well-located centers throughout Columbia. The main interest continues to be the Stadium Boulevard corridor and East Broadway and Highway 63 trade areas, but there's certainly a list of businesses that have not been able to secure space in Columbia yet.
2. Have changes in MU's enrollment — down for a few years, up for next year — impacted the demand for development in Columbia?
On the commercial side, we haven't noticed an impact on demand. I think where the impact is being seen is on the higher-end housing market as well as revenue numbers for certain businesses in town that cater to that demographic. If restaurant or retail sales numbers start to slump as a result, we'll see that impact in our industry, but it will lag a number of years behind.
3. What are some projects you're working on that you're particularly excited about?
We're currently finishing up an expansion of Tuesday Morning at our Forum Shopping Center, which will double their overall square footage. Tuesday Morning has been with us for over 20 years and it's rewarding to see their business thrive to the point of needing such an expansion. We're also converting a former bank at our Nifong Shopping Center to open Fuzzy's Taco Shop, which I plan to frequent!
4. You're known for some of Columbia's big retail centers. What type of challenges does this development provide that other types don't?
With a larger development, it can be more difficult to balance the overall tenant mix, especially when dealing with non-compete clauses. You may have a great grocery anchor in a larger center, but that restricts you from leasing small shop spaces to a bakery, pharmacy, wine store, and a host of other businesses. Additionally, the capital needs are huge. A roof replacement on a small retail building might be $100,000, but that same cost will far exceed $1,000,000 on larger properties.
5. If you could change one thing about Columbia, what would it be?
I would love to look out my window and see either mountains or the ocean, but I think that's asking a bit much! At this point, I would settle for a city government that makes it seem like they want business to thrive in Columbia. From the permitting and regulatory level to the city council, it sometimes feels like the city's attitude is that business is evil, and that makes it challenging to get things done. As fees and other costs continue to increase, we risk squeezing the profit-making ability for a lot of businesses and consumers.
6. What's a myth about development in Columbia that you'd like to dispel?
The biggest myth is that development is bad, doesn't pay its way, is a drain on city resources, etc. In many ways, development is what keeps a city afloat. The employment base, sales tax revenue, and property tax revenue generated by all of the fine developments in Columbia are what allow us to have the great quality of life that we enjoy.
7. What's a stereotype about development in Columbia that you think is true?
I've heard a lot of talk about Lindner Properties being the top landlord in town, and that's probably a true statement! I think there's been a lot of talk over the years about sprawl being bad, and I don't generally disagree with that. As a community, we should encourage in-fill development to take advantage of infrastructure and services that are already in place. Unfortunately, regulations don't always support that and end up unintentionally creating sprawl.
8. What's been your most rewarding project?
Our Broadway Shops project still stands out as my most rewarding. Even though I had yet to graduate from Mizzou, I was involved from the initial site design phase to planning to construction, and then I spearheaded the lease-up efforts. The project has won multiple awards and we think it drastically improved a main entrance into the City of Columbia.
9. You have a reputation as one of the most avid Mizzou fans in town — how do you think the football team's going to do this year?
I prefer to think of myself as a Mizzou junkie, but I'll go with that! I really like what Coach Odom is doing with the program, and I definitely think he has us rolling in the right direction. 2018 will have its challenges, with Mizzou having to play both of the teams that just competed for the national championship, but I like the group of guys coming back and feel we plugged some holes with our recruiting. Overall, I expect us to build on the momentum from the second half of the season, increase our win total, and play in another high-quality bowl game! Oh, and Mizzou Basketball will be back in the NCAA tournament next year. CBT