Jason Gruender, Owner, Liberty Insurance Solutions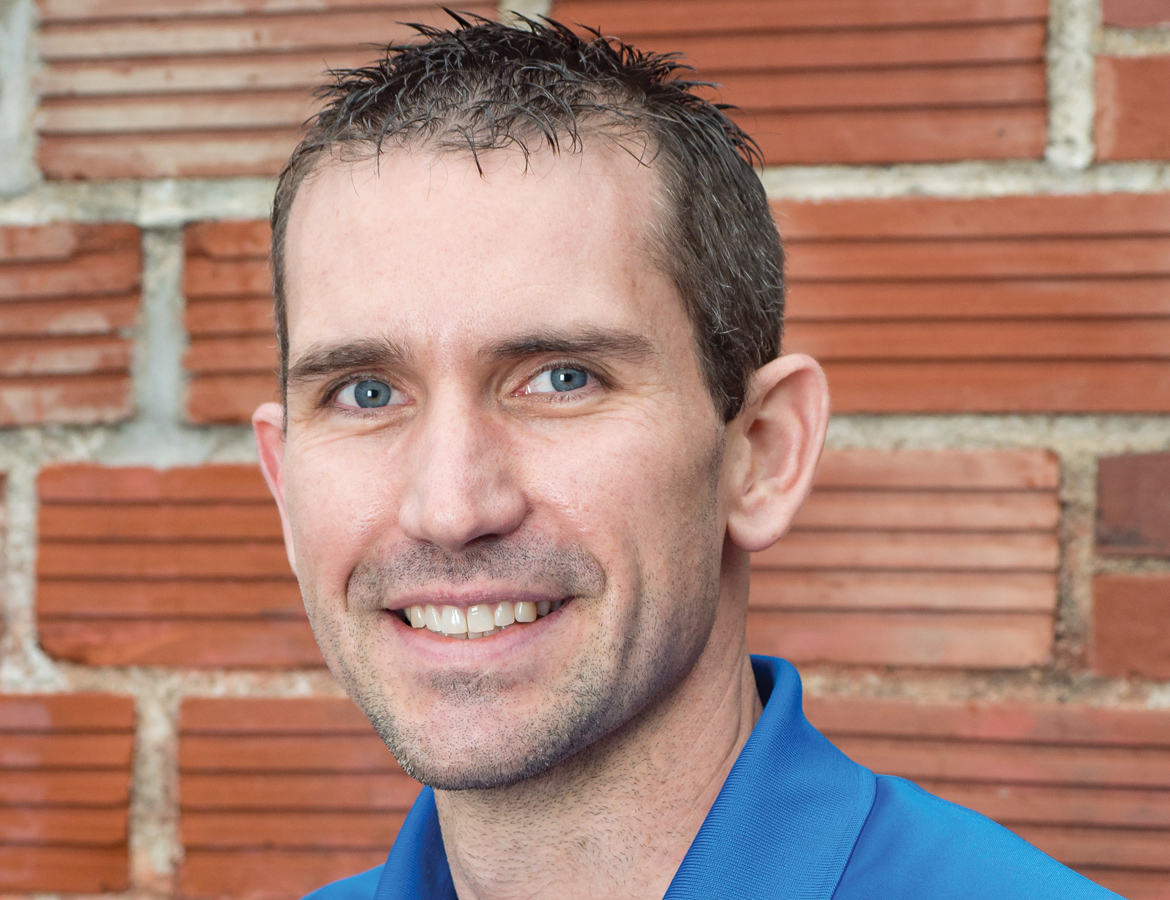 1. What's your background?
Born and raised in Columbia, I graduated from Hickman High School in 1998. After earning my electrical engineering degree from MU in 2003, I began in the electrical construction industry and earned my professional engineer's license in 2009. July 1, 2016, marked the day I began managing Liberty Family Medicine, which is owned by my wife, Dr. Bridget Gruender. After seeing the large need for affordable health care options, I acquired my health insurance license in the middle of 2018 and started Liberty Insurance Solutions. The insurance company concentrates on medical cost-sharing programs, which have turned out to be a great alternative to traditional health insurance for many individuals and small businesses.
2. Tell us about your job.
I spend a lot of time trying to stay current with all of the changes in electrical construction and health care by attending seminars and conferences in addition to searching for any alternatives that might provide better and more cost-effective coverage for Liberty Family Medicine patients. Each week includes multiple open-house style information sessions as well as presentations to business owners and small groups about medical cost sharing and level-funded insurance plans. Many non-glamorous tasks that come along with managing Liberty Family Medicine, like cleaning the clinic, buying supplies, and payroll, occur on the weekends.
3. What does your typical day look like?
My day usually begins with an early morning visit to the gym, where I read up on health care and medical cost-sharing during my cardio routine. I generally bid and manage electrical projects as well as field health care-related phone calls out of an office in Liberty Family Medicine. With our medical cost-sharing program taking off like wildfire, enrolling individuals and business groups into the program is usually accomplished in the evenings.
4. What drew you to your position?
I have been by Dr. Gruender's side every step of the way throughout medical school, residency, and showing this amazing community a better way to provide primary care. I'm constantly amazed at just how broken the entire medical system is and how hard it seems to be for some people to afford quality health care. Small business owners face the same struggle, and many times they can't afford to offer health benefits. I couldn't let Dr. Gruender have all the fun trying to fix the health care system!
5. What don't people know about the alternative health insurance industry that they should?
The use of medical cost-sharing plans as an alternative to traditional health insurance has seen an enormous increase in the last 10 years. Medical cost-sharing programs take a commonsense approach to paying for health care expenses, and costs for the programs are actually affordable for many people. There are also no predetermined "enrollment" periods, meaning you can join at any time.
6. What would people be surprised to know about your job?
Everything I do related to Liberty Insurance Solutions centers around Liberty Family Medicine and its patients. I feel very strongly about people having a primary care doctor with whom they can have a personal relationship.
7. Did you start your career in the health insurance industry?
No, I started my career in electrical construction and continue full-time to this day. After working as an engineer in St. Louis for two years, my wife and I relocated back to Columbia. Since 2005, I've worked for Meyer Electric Company and became a co-owner and vice president in 2015.
8. What are some challenges you face in your job?
It is difficult for many people to think outside the box when it comes to health care, which presents a unique challenge when discussing options for health coverage. The current health care system, however, has pushed people to seek options beyond traditional insurance and open their minds to the possibility of something different and possibly better.
9. Describe a success you're most proud of.
Liberty Insurance Solutions developed a relationship with Sedera Health, a company that provides a medical cost-sharing program for groups. We were the first to introduce Mid-Missouri to them and we've been able to provide complete health care coverage when paired with Liberty Family Medicine for a good number of small businesses who previously had no affordable options. Going one step further, a partnership was established with the Shared Health Alliance, which built an enrollment portal and collects the monthly contribution toward Sedera Health for individual clinic members of Liberty Family Medicine.
10. What inspires you to get up each day and make a difference?
Knowing that I'll be spending my day working on the electrical construction of something new and amazing in Columbia or helping individuals, families, and local business owners work toward a better health care solution.
11. Tell us something about you that we wouldn't learn from your resume:
I once spent the summer traveling around with a NASCAR truck team as part of their pit crew. I also have my pilot's license, and though I don't get to fly as much as I'd like, it is definitely one of my favorite hobbies.