Peter Callan Senior Director of Talent, University of Missouri Health Care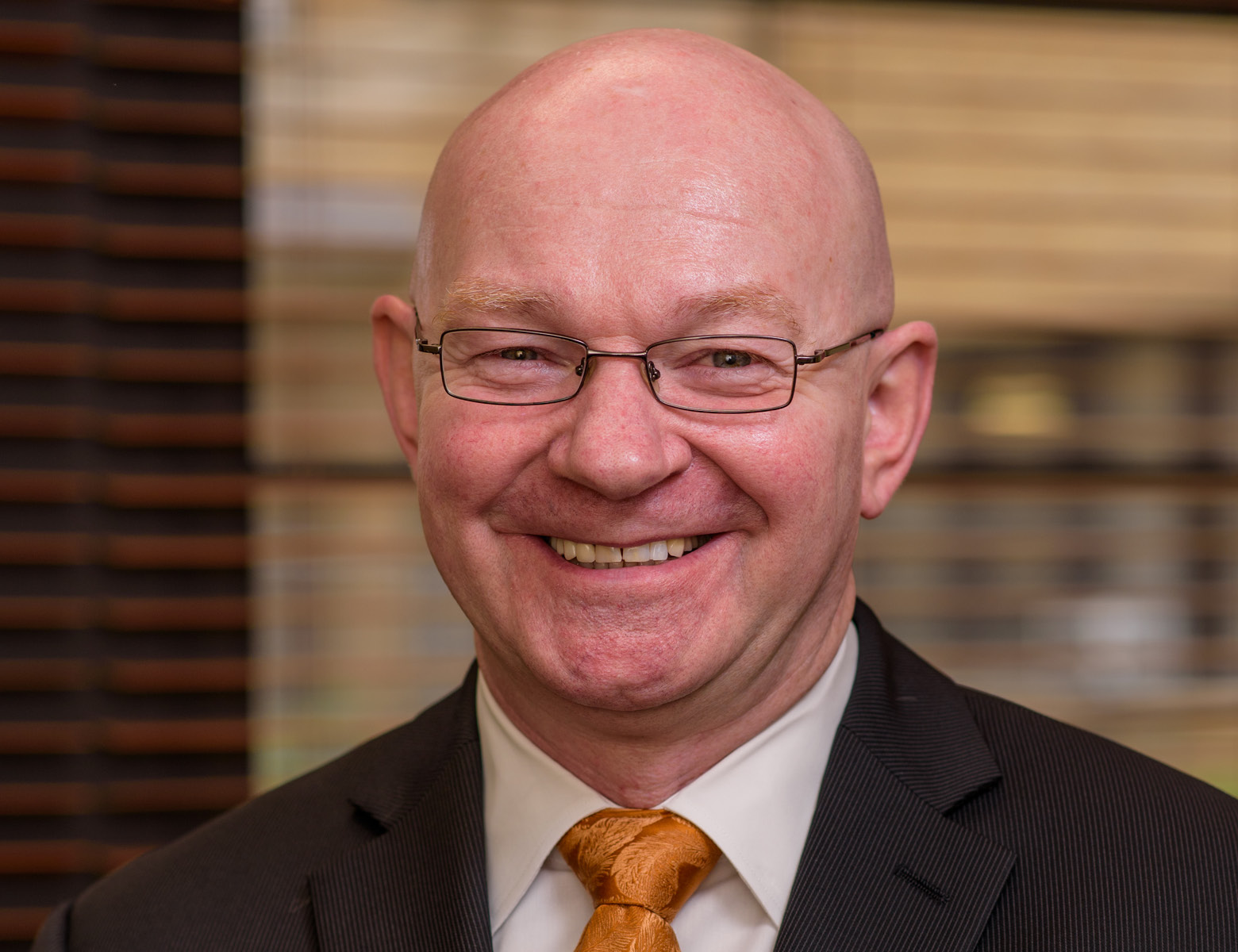 What's your background?
I've spent almost 40 years in health care in the United Kingdom, United States, Ireland, and Papua New Guinea. I've served in hospitals, home health, mergers and acquisitions, and consulting.
Tell us about your job:
At MU Health Care, I serve as the leader for talent acquisition, occupational health, our Career Institute, and diversity and inclusion. My team finds and hires the best people, and we create an environment where they're welcomed and provided with opportunities to thrive and develop.
What does your typical day look like?
I'm a morning person. Before 8 a.m., I work on emails and planning. After that, it's meetings with my team, other MU Health Care leaders, community partners, and our colleagues at the University of Missouri School of Medicine, Sinclair School of Nursing, and School of Health Professions. By 6 p.m. every evening, I can be found at the gym or on a local trail.
What drew you to your position?
Our mission at MU Health Care is to save and improve lives. You can't get better than that. Another thing that attracted me to this organization was the strength of our leadership and their ability to keep patients at the center of everything we do.
What don't people know about the recruitment industry that they should?
Two things come to mind: First, there are now more vacant jobs in the United States than there are job seekers. Here in Boone county, the unemployment rate has been hovering at historic lows — about 2.6%. Second, despite the critical shortage of workers, most high-performing companies place more emphasis on the attitude, commitment, and the drive of candidates rather than only technical abilities.
What would people be surprised to know about your job?
One thing that surprised me is that I'm very well-known and recognized by our employees. This is partly because I personally welcome every new employee to the organization when they come for orientation; they remember the guy who welcomed them with an Irish accent and will recognize me at the grocery store, gas station, or if I'm having dinner at my favorite place — Tellers.
Did you start your career in recruitment?
I've been involved with talent acquisition since the '80s, when I was a branch manager for a national home health and staffing company in Arkansas. At that time, the only means of advertising jobs was the Sunday newspaper — and all applications were paper.
What are some challenges you face in your job?
It takes courage to hold out for the person who shows compassion, drive, and commitment in addition to just the necessary technical skills. Fortunately, we have a reputation for being a place where our staff are highly engaged, so we always have a good pipeline of top-quality job seekers.
Describe a success you're most proud of:
I work with an exceptional team. They are hard-working, loyal, and a lot of fun. But I have to mention the Career Institute, which we founded in 2015 to provide paid career advancement, education, and training to our entry-level staff and high school graduates. The program helps them gain a foothold on professional health care careers.
What inspires you to get up each day and make a difference?
That's easy! My team, our leadership, and a workforce of 6,500 people focused on fulfilling our mission of saving and improving lives.
Tell us something about you that we wouldn't learn from your resume:
If I could live permanently outdoors, I would. I spend a lot of time hiking, backpacking, and mountain climbing. Kilimanjaro to Ben Nevis, Everest to Mount Wilhelm and Mount Whitney. I love to learn about other cultures and languages and have traveled to about 40 countries.