Ask Anne: Coverage, COBRA, and Communication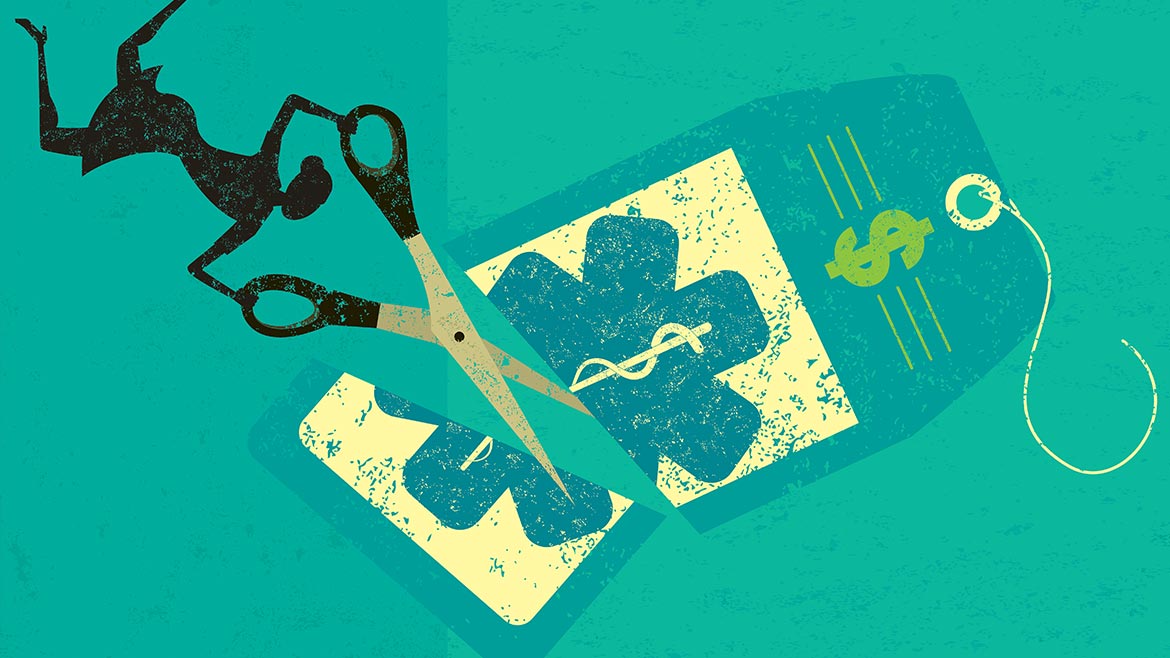 I was just terminated from my job. I know I'm marketable and it won't be long until I have a position, but, in the meantime, I need insurance. Should I pay the exorbitant price of COBRA or are there other options I can consider?

Insurance is not my forte — I leave it to the pros. But the first thing I will counsel you to do is gather all your COBRA (a government insurance continuation program that takes its acronym from a too-long-to-mention bill) information, including coverage and pricing. Secondly, run, don't walk, to your insurance agent's office! Your insurance agent will be able to educate you on the COBRA coverage and costs versus your other alternatives.
I learned a few things while talking to April Melvin at The Insurance Shop about insurance between jobs. One of the best alternatives I've seen in action is the short-term medical plan. Sometimes these are referred to as catastrophic insurance plans. They're generally not used for routine doctor visits or preventative health care or prescriptions, but they are very inexpensive. If you are a healthy person who doesn't take expensive medications, this could be the answer for you. One last thing I learned from April: You can opt to do without insurance for 60 days.  So, if you know you will be employed within that timeframe, you may consider that. At 55 days, you probably want to start hunting for insurance so you are ACA compliant, lest you have to pay a penalty on your taxes.


Rules and regulations are getting the best of me! They seem to always be changing, and I've found another thing I don't know how to handle. I have an employee who has been out, utilizing the Federal Medical Leave Act, for about six weeks. I was hoping she would be back in two more weeks, but she just called me and resigned. What are my obligations, and do I have any options I might not know about?

As the employer, your obligation and options for job reinstatement and continuation of benefits for that employee on medical leave change when you receive a resignation letter (best case scenario) or another formal notice of intent not to return to work. Consider FMLA Regulation 825.311(b): "If an employee gives unequivocal notice of intent not to return to work, the employer's obligations under FMLA to maintain health benefits (subject to COBRA requirements) and to restore the employee cease. However, these obligations continue if an employee indicates he or she may be unable to return to work but expresses a continuing desire to do so."
There are a couple of things you should make sure are included in your FMLA notice communications to make sure the provision is effective. It's kind of boring, but everyone should do it.
Make sure the notice of rights and responsibilities clearly advises the employee that they are required to periodically report on their status and intent to return to work. This is required.
The notice should clearly outline any requirements to make premium payments during the leave. It should also outline the potential liability of premiums paid by the employer if the employee fails to return to work at the end of the leave. When this info is included by the employer, it establishes an expectation of ongoing communications.
When an employee quits during FMLA leave, it's good to require that it be submitted in a letter of resignation or other formal document (email) before terminating employment or benefits. You do not want anyone coming back to you three days later saying they want their job back.
Know your policy in regards to the health care premiums that you, the employer, have paid out during the employee leave. Read regulation 825.213 of the FMLA.
The termination of employment and subsequent loss of health care coverage is a COBRA-qualifying event. The employers have the obligation to offer COBRA and provide the required notice within 14 days of the qualifying event.

Anne Williams is the president of JobFinders Employment Services. She is not an attorney. All content in this column is not guaranteed for accuracy and legality and is not to be construed as legal advice.