Engagements: Rob Bassett & Cathy Herigon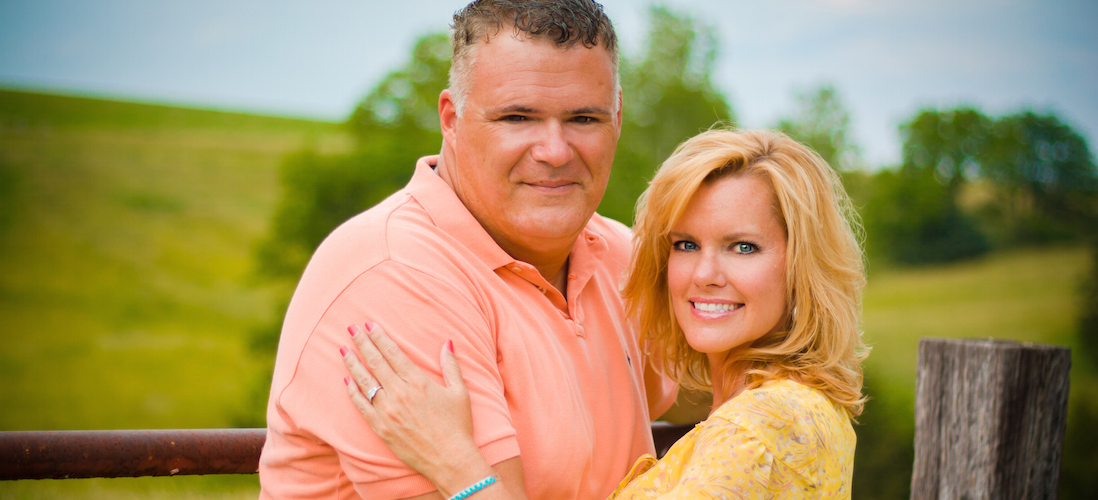 COMO Living Engagements is sponsored by Betz Jewelers
Rob Bassett and Cathy Herigon talked for weeks before they even met.
After some poking and prodding by a friend, Cathy agreed to create a nameless and faceless profile on an online dating site. She sent only three messages to three potential dates, one of whom was Rob. To this day, he's still not sure why he responded to someone without a photo, but they're both grateful he did.
Weeks later, Rob and Cathy met for their first date. Kobe Steakhouse in Columbia was about an hour's drive from Cathy's home of Wardsville, Missouri, but despite feeling nauseated with nerves, she was looking forward to finally meeting the person she now refers to as "my sweet man." When she saw he was just as handsome in person as in his photos, all her worries dissipated.
"It was just like picking up an old friendship," Cathy said in an email. "We weren't strangers because we had talked so much before meeting for the first time."
Now the couple has been together for three and a half years. They've enjoyed trips to Arizona and California and have driven along the Pacific Coast and spent multiple days fishing together. They've been each other's caretakers: Rob for Cathy during her cancer scares and surgeries and Cathy for Rob when an accident left him briefly unable to walk. After about a year together, the two of them started discussing the possibility of marriage.
"Although neither of us planned to ever marry again, it didn't take long for us to realize that this relationship is unique," Cathy said. "We can't imagine being without one another."
Rob arranged for a limo to take the couple to Kobe Steakhouse one night, and he wore the same outfit he wore on their first date. With a bouquet of roses and a seat at their old table, he got down on one knee. He was met with what Cathy describes as "an emphatic yes."
Rob and Cathy's wedding plans are to be determined. The two look forward to sharing the same last name, growing older together and, as Rob added, having more fishing time.