Natalie Kleopfer and Jacob Thomas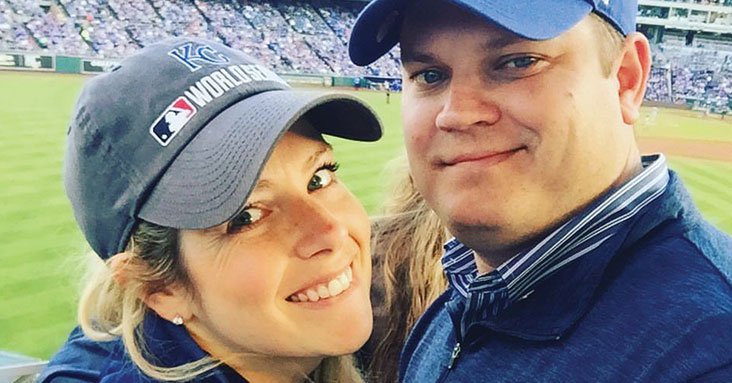 Jacob Thomas and Natalie Kleopfer met in the summer of 2013 at Nash Vegas in downtown Columbia. As country music filled the room, the two connected over shared backgrounds. Natalie, a Columbia native, was living in New York City at the time, and Jacob was from Newburgh, New York. He too had lived in New York City for a few years, but relocated to Columbia after swimming for MU.
"He had moved back to Columbia because he just loved this city, and I eventually moved back here for the same reason," Natalie says.
Jacob proposed over Memorial Day weekend in the new house they purchased together. Jacob walked Natalie through an aisle of rose petals leading underneath a chandelier; the room was decorated with candles and photos of the two. Then Jacob got down on one knee and proposed.
"As soon as I said yes, about 20 of my friends and family all came out of the back rooms of the house and surprised me," Natalie says of her "perfect proposal."
Jacob is a sales representative at Machens Hyundai and Natalie is the director of advancement for MU's Trulaske College of Business. Together, they love playing with their miniature goldendoodle, Winnie, visiting other countries, and rooting for the Tigers and the Royals.
"Jacob and I are both very social people — we love spending time with our friends and family," Natalie says.
They are planning a destination wedding in Las Vegas about a year from now.