Some people wake up in the morning with an alarm clock. The process usually goes: hit snooze approximately five times before finally being lured out of bed by the sweet aroma of coffee. Some people… but for Aundrea Bezler that typical morning routine was abruptly different. Instead of coffee, there was a proposal.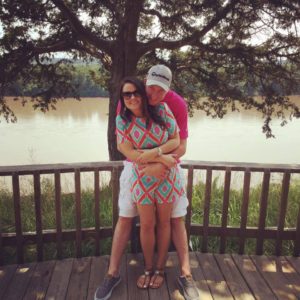 "I had the ring for about week and was trying to come up with the perfect way to ask," Caleb Pollard says, "It was around 6:30 a.m. on Saturday, January 9th, and I was laying in bed wide awake and thought, "I'm just going to do it right now." So I quietly got up, got the ring, woke her up, and kneeled down on her side of the bed."
Aundrea and Caleb have been dating for five years. The two met through mutual friends at a party where they were instantly attracted by each other's personality. For Caleb, it was Aundrea's contagious laugh that drew his attention, and Aundrea remembers Caleb's ability to make anyone laugh that initially sparked her interest. For this couple, a life together was a no brainer.
"There have been a million moments and reasons over the past five years as to why I knew I wanted to marry Caleb, and that list continues to get longer everyday" Aundrea said.
The two had previously looked at rings together, but Aundrea remembers that that morning was still a surprise.
"When he woke me up and asked me he was shaking like a leaf he was so nervous! It was very sweet and intimate being just he and I," Aundrea said.
They are best friends; they balance each other out perfectly. Of all the perks of being married, the two are most looking forward to being able to call each other husband and wife – and of course starting a family!
Aundrea and Caleb's wedding will be Oct. 15, 2016, at the 4th Street Theater in Moberly, Missouri.