Bur Oak Brewing Co.
Craig Stichter, President
8250 Trade Center Drive, Columbia, MO 65201
buroakbeer.com
When did you open? We started selling in May 2014. The company was founded Feb. 12, 2013.
Who's doing the brewing? Craig Stichter, president; Kraig Bridgeford, head brewer; Phil Fuemmeler, assistant
Where should someone start? Our Trail Bender Wheat was designed for the entry-level craft beer drinker. It's a combination of wheat and Kolsch styles. Because of that, it's the best received and the closest to an American lager like Bud.
Physical location? We're a production brewery [as opposed to a public, bar-type setup], but we do have a taproom. It allows customers to hang out, see how the beers are made, talk to brewers and have a few beers. But we want our beer to be consumed out where people are: bars, restaurants, the easy chair at home. Still, people can visit if they're curious to learn more.
What has surprised you so far? On the negative side, I was surprised at how long it takes the wheels to turn. You can be told, "It'll take twice as long [to open a business]," and I listened, but it really was true. On the positive side, I've been surprised at how well our beers have been received. Re-orders have been fantastic. We feel great that our customers are happy with the products.
What are you most proud of since you opened? I'm proud of how the community, the local businesspeople have rallied around us. There has been a good-natured effort toward seeing us succeed. It's been a community-driven experience and success so far.
What sets you apart from the other breweries in town? Many breweries want to impress upon people how great their beers are; they want to come out with all these different beers. We have been very selective. Right now we only have three beers. We want to be very cognizant of quality. We didn't want to get a weird, funky beer out there and confuse potential customers and have to come back and win them back later. So we brew clean and predictable styles. Take our Trail Bender Wheat, for example. We didn't want to just do another wheat like a certain brewery to our west; we went more toward a German style. Approachability is a huge word for us, like the Boone County Brown: very mellow, mild notes of coffee and dark chocolate.
What's next for your brewery? We want to be a regional-size brewery. We'll still be patient but are looking to bring on more different beers. On March 1 we will release our Sacred Sun Saison. On Memorial Day weekend we'll release Lily Ale. Those types of offerings will help keep the interest in the brand and building our portfolio.
Rock Bridge Brewing Co.
Stu Burkemper, Chief beer guy
330 E. Prathersville Road, Columbia, MO 65202
573-441-BEER
rockbridgebrewery.com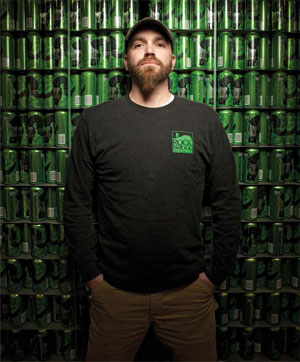 When did you open? April 2012
Who's doing the brewing? Stu Burkemper, chief beer guy
Where should someone start? First-timers will like our Berlinerwiesse, an old-school, German-style beer. It's a little tart but refreshing. The biggest seller by far is Rye You Lil' Punk IPA. People's palates have changed. … If you don't have an IPA, you are shooting yourself in the foot. People want that big flavor, that aroma that you get with an IPA.
Physical location? Most Fridays people can come in and get a tour, grab a pint, fill a growler. It is best to call ahead though.
What has surprised you so far? The IPA and how much it sells. I knew Columbia had a lot of craft beer drinkers, but we're just really happy with the support. Logboat, Flat Branch, everyone helps each other out.
What are you most proud of since you opened? I'm proud of how far we've made it with just the two of us, Dave and me. And I'm proud of getting people into craft beer; people who normally drink Bud Light and Miller are branching out. I love that.
What sets you apart from the other breweries in town? We were the first into cans in Columbia. We've been trying different styles. I'm working with a vet, a buddy of mine, to use his artwork on cans and raise money for a nonprofit veterans' art organization.
What's next for your brewery? Next for us are a few more cans this summer, along with more sours, Belgian styles, bomber bottles. We'll continue trying to get Rock Bridge beers around the state. We're getting into Kansas early in 2015.
Logboat Brewing Co.
Josh Rein, Head brewer
504 Fay St., Columbia, MO 65201
573-397-6786
logboatbrewing.com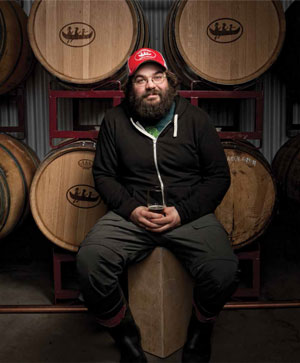 When did you open? April 2014
Who's doing the brewing? Josh Rein, head brewer
Where should someone start? I think the brewery is a pretty accessible place; the beer is, too, I think. It's pretty approachable with balanced flavors, nothing really crazy. Mamoot [Logboat's award-winning English mild ale] might be a good one. It's full-flavored but low in alcohol with chocolate and coffee flavors. From there, the Shiphead — a ginger wheat — is a really refreshing beer come summer.
What about food? Logboat doesn't have a kitchen, but grub is often available via delicious food trucks such as Boss Taco, Playing with Fire pizza and Ozark Mountain Biscuit Co. Check their websites for details.
What has surprised you most so far ? The amount of support the town threw at us right from the beginning was fantastic. To see crowds of hundreds and hundreds of people on those first days and see a celebratory atmosphere, that was pretty nice to see. It took us four years to get open, and we work long hours. To be able to go out into the tasting room and have a beer with people is really rewarding.
What are you most proud of since you opened? I'm extremely proud of the silver medal we received for the Mamoot at the Great American Beer Festival [think Academy Awards of beer]. We submitted a few beers just wanting feedback from people with tons of experience in the industry, and to get that kind of feedback and respect, wow. I'm also proud of the guys who started for sticking with it. It's a pretty intense operation, so I'm proud of us a team. That's what makes it exciting.
What sets you apart from the other breweries in town? I like to brew different styles. For me it's not to be able to say, "I want to focus on one style." My own palate tends to be what I want to brew. I tend to want balance, to not go crazy with alcohol
content. I don't approach it with, "I want a 10 percent beer." We want to make beer that everyone can drink a few of. I want it approachable and new and different — unique enough that people want to seek it out.
We're really excited to be part of the local beer
community. All of us are working to educate beer drinkers in town and to get them to try different things. There's a lot going on in the world of food and beverage. We can feed off one another and create more awareness for the average beer drinker.
What 's next for your brewery? We have some big things happening over the next six months. We've had a canning machine in the building since before we opened but haven't been able to brew enough to do both cans and fill our draft accounts [for restaurants and bars]. Within the next six weeks, we'll be printing cans and hopefully getting them out there. We'll start with Snapper IPA and Mamoot in cans.
We've decided to buy bigger fermenters to allow us to brew more beer at a time and free up the other fermenters to do other one-off batches. We're going to start barrelaging some beers, playing around with some fruit, wine barrels. We're going to do a chocolate stout in the next few months. We'd also like to get a lager, pilsner style out there. Half of the production has been the Snapper IPA so far.
Flat Branch Pub and Brewing Co.
Lance Wood, General Manager
115 S. Fifth St., Columbia, MO 65201
573-499-0400
flatbranch.com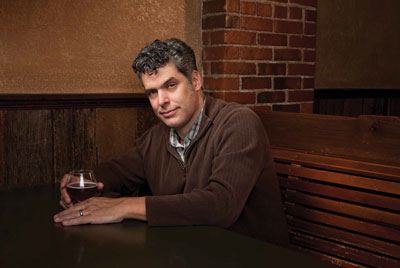 When did you open? When we started 20 years ago, craft beer was still a new thing in Missouri. We were the third or fourth brewpub in the state and the first in Columbia. Then, it was hard trying to get people to drink anything other than Bud Light; now, craft beers are everywhere.
Who's doing the brewing? Larry Goodwin is our brewer. He's a former quality control engineer who decided to start a second career in brewing. He graduated from the UC Davis Master Brewing program. His assistant, Kyle Butusov, is a graduate of Siebel Institute in Chicago.
Where should someone start? People should start by trying samples and trying to break free of their misconceptions about craft beer. Honey Wheat is our best seller over the years, but IPA and APA are gaining rapidly. Our cult beer is Green Chili; it's the beer we try hard not to run out of because the guests who drink it don't want anything else.
What are you most proud of since you opened? I'm proud of our consistency. We've only had three brewers in 20 years, and Larry has been with us for the past decade. Even though we handcraft beer in small batches, it is amazingly consistent.
What sets you apart from the other breweries in town? Longevity, for sure. From a brewing operation standpoint, I think we're the only brewery using open fermenters. We also don't filter our beer, and our operation is geared toward selling at the
pub. We are in total control of our beer from start to consumption.
What do you have in common? It's a business you have to love and be dedicated to. I truly believe that all of us got into the business because of our love of beer. I don't see other microbreweries as competition.
What's next for your brewery? Keep making good beer and having fun.
New and notable? The really great thing about how we are set up is having a lot of tanks and taps to have fun with. With 12 taps, that gives us an amazing amount of freedom to try new things while still having the core beers that people love.
Broadway Brewery Brewing Co.
Walker Claridge, Co-owner, manager and head custodian
816 E. Broadway, Columbia, MO 65201
573-443-2742
broadwaybrewery.com
When did you open? 2009
Who's doing the brewing? Paul Dickerson, brewmaster, and Michael Ivancic, head brewer
Where should someone start? We do about 27 styles a year, with about two blondes. Kolsch, honey wheat, cream. … Any of those would work for someone new to craft beer.
What has surprised you so far? One surprise I have is how well the community has embraced us as a place for both food and beer. I feel that people who want high-quality food with craft beer have made us one of their spots. I didn't expect to sell so much food. The love of farm-to-table food and craft beer go hand in hand; the customer base has driven that. At times when we've tried to change the menu, we've gotten pushback. They really want high quality beer to go with high-quality food.
What are you most proud of since you opened? Over the past five years, I'm proud of the dedication of my staff and how I have very little turnover from our core employees. We have a pretty high percentage of employees who signed on with us five years ago. That goes for customers as well. I still see the same people from our soft opening five years ago coming in weekly.
What sets you apart from the other breweries in town? What we've done with Rocheport [where Broadway Brewery has additional brewing space] makes us a full-range brewery operation. We go field to table with the food and then an entire range of 27 styles. We'll be bottling soon. And we did it with no money starting off. To be able to get to this point after starting from very little is great. We're now in some of the best restaurants and bars in St. Louis, such as The Libertine, Farmhaus, The Bridge, Royale and iTap.
What's next for your brewery? We're going to be doing a brewers' guild group in Columbia. We're going to get together, form bylaws and identify what issues are most important to us. Columbia is a very receptive town, and the brewing world is no different. We want to make sure everyone is able to benefit from the rising tide of craft beer.
New and notable? My baby project is sourcing our hops locally. We went from reg malts to organic malts to local malts. We're brewing with all local grains now. We're wanting to roast all of our own malts and grains ourselves. From the food all the way down, we've always done craft. And we're going to extend that to our beers. I do that as much for the health of the community as for anything. Right now we're using local hops in our Double Rye IPA and 11-Point IPA. They're grown in Hermann, Missouri, and we're working with other farmers to start growing more. The 11-Point showcases the local hops exceptionally well.