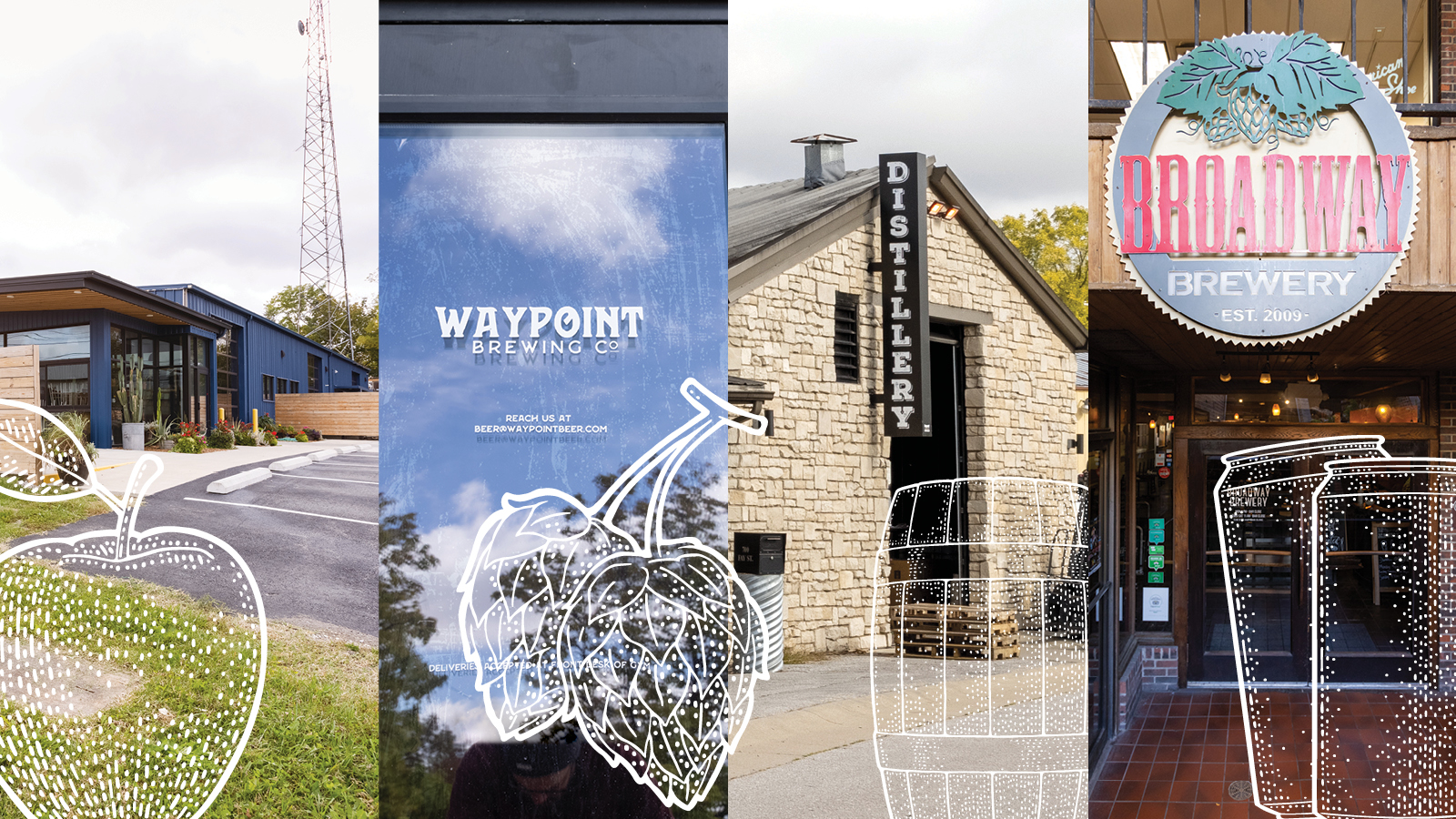 Get the scoop on what's to come from some of your favorite local beverage makers.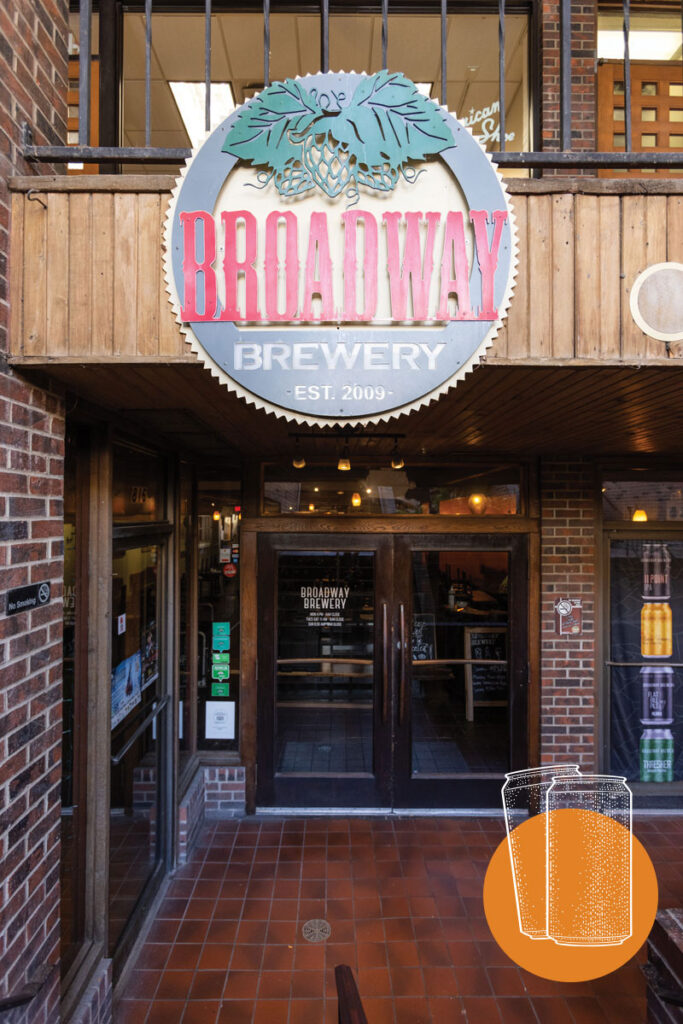 Broadway Brewery
Downtown staple Broadway Brewery has been serving locally sourced food and drink since 2009. Columbians have grown to love its seasonal, farm-to-table menu and creative variety of craft beers, including a core line of IPAs, wheats, and lagers intermixed with rotating new flavors.  
"We are a smaller brewery, which has its challenges but also its positives, because we can be a little nimbler with the number of beers we can put out. We use the restaurant as a testing ground for new beers that have the possibility of making it to our production facility in Rocheport and being canned," says Shawn Oberle, head brewer.
Earlier this spring, Broadway Brewery decided to dip its toe in the hard seltzer craze and launched Clear State. The new line of beverages was originated by Shawn and Harry Katz, operations managers, who spent much of their down time during the pandemic experimenting with fermentation and flavor profiles for the hard seltzers.
"Harry and I tested through hundreds of flavors and discovered quickly what works and what doesn't. Our thought was to elevate the flavor profiles that consumers are used to, resulting in our three flavors: tart cherry, key lime, and passion fruit," says Shawn.
"Hard seltzers made sense as an avenue for Broadway Brewery since we already had the ability and equipment. Then we asked ourselves, 'Can we do it well? Can we do it better than anybody else?' We came up with yes to those questions, and once the product was perfected, we turned it over to Harry for packaging," says Walker Claridge, owner. "We wanted flavors that didn't taste synthetic — we wanted a cleaner, better tasting seltzer, and we feel like we really hit the mark with these."
Clear State hard seltzers are available at local restaurants and grocery stores, as well as at Broadway Brewery individually or as a 12-pack. Walker says new flavors are on the horizon and will be dictated by consumer demand.
In spring 2022, Walker and his team will have a new offering for downtown Columbia — a taproom serving Broadway Brewery beverages as well as a full bar. The new space, located on Ninth Street, will have a garage door front entry that opens directly on to the sidewalk and will be available for private meetings and events during the week.
816 E. Broadway • (573) 443-5054 • broadwaybrewery.com
---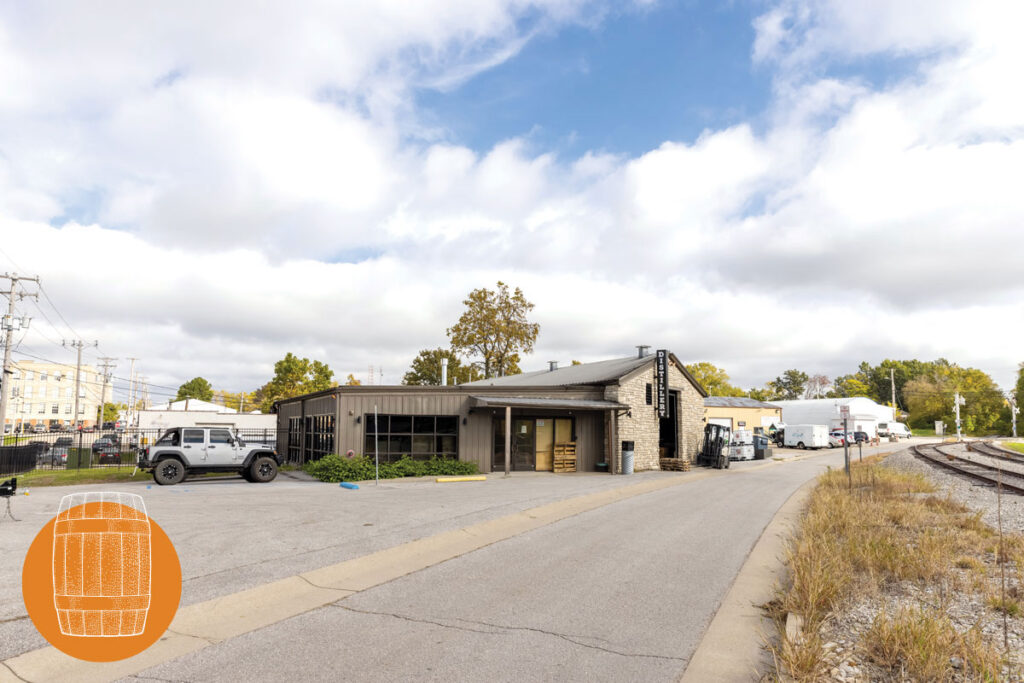 Six-Mile Ordinary
In colonial America, "ordinary" was another name for a tavern or public house. Six-Mile Ordinary is the namesake of owner Maury Allen's fifth great grandfather, Isham Allen, who owned and operated an ordinary by the same name over 200 years ago in Virginia.
A physical therapist by day, Maury is also the owner of Physical Performance Systems, a rehabilitation company located in Jefferson City. Over time and with strategic hiring, he was able to step away from his business and find the time to fulfill his dream of opening a distillery.
A self-taught distiller, Maury signed the lease for his location at 700 Fay St. in 2018 and bottled his first product in March 2019. While distilling and aging his bourbon, Maury also sources alcohol in bulk under a different label, Tavern Keep, for Major Brands.
Maury says he has found success in this rapidly growing enterprise by utilizing his marketing and sales skills from his successful therapy business, but he finds alcohol sales to be a bit easier. "It is much easier to sell something people want but don't need than something people need but don't want," he says, smiling.
As the Six-Mile Ordinary bourbon ages in barrels, Maury and his small team work hard on plans for a tasting room slated to open fall 2022. He also plans to relocate his bottling equipment and barrels to 6025 Tom Bass Rd. in south Columbia.
Tavern Keep products, including vodka, rum, gin, blended whiskey, and silver and gold tequila, can be found in grocery stores and restaurants across the United States, but mostly in Missouri. Maury says, "Our goal is to be in all 50 states."
700 Fay St. • (573) 673-6974 • sixmileordinary.com
---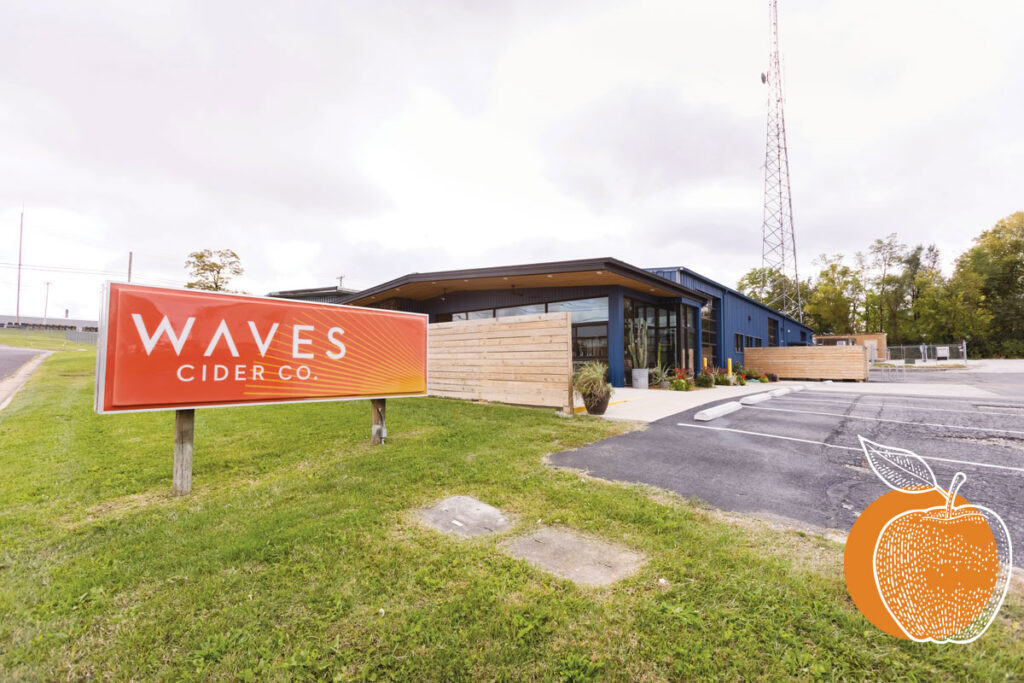 Waves Cider Co.
Since July 2020, Logboat Brewing Co.'s sister company, Waves Cider Co., has been serving their ciders to Columbia. "We had been experimenting with pressed apples for a while and wanted to make cider. It snowballed into starting a different company at the same time, since we didn't have space at the brewery to make cider," says Josh Rein, head brewer for both Waves and Logboat.
The taproom, located on Nebraska Avenue, offers Waves dry and semi-dry ciders, as well as seasonal flavors including hibiscus cider, cider mosa, and a recently released semi-sweet cider.
"We are working on some bottle releases, including the third blend of foeder cider, which is aged in an oak barrel [called a foeder] for around three months," says Josh. "We will start tasting after a few weeks and let the cider tell us when its ready to be bottled."
Waves' long-term goal is to only use apples sourced from Missouri orchards. "Last year we pressed 160 gallons of juice from Boone County apples, and that batch will be bottled and released this winter," Josh says.
Waves' taproom has a capacity of 50 people inside and 40 people on the patio and is open Thursday through Saturday to the public. The space is also available for private meetings and events when it is closed. A cider club is also in the works, where consumers can sign-up to receive quarterly shipments of new releases and merchandise.
604 Nebraska Ave. • wavescider.com
---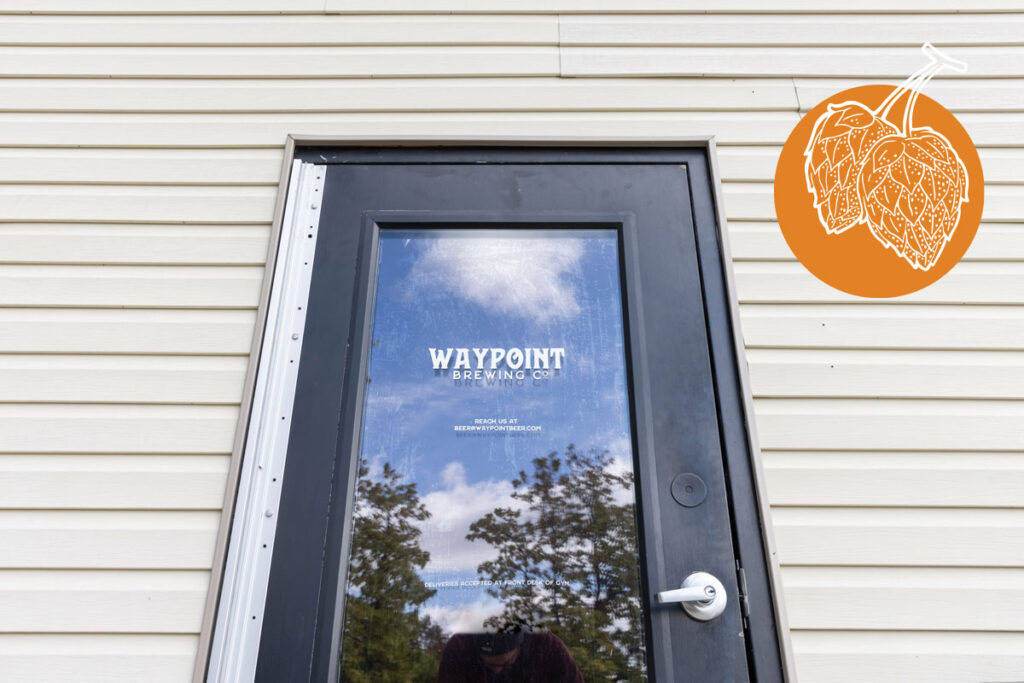 Waypoint Brewing Co.
Avid homebrewers Tyler Lasley and Ian LaGrace used their down time during the pandemic to turn their hobby into a business when they began brewing commercially this year. "During the pandemic, we took the opportunity to offer small-scale distribution of our brews in Columbia," says Tyler.
Waypoint refers to an intentional stop on a journey, and in this case, it is a tour of beers. In fact, many of the beers are influenced by Ian's travels.
"The coolest thing about us is that we don't make the same beer twice," says Tyler. The pair have produced 28 small releases so far including stouts, brown ales, pale ales, and of course, IPAs. "The New England IPA we brewed, which is not as bitter as a west coast IPA, was packed with aroma and flavor," says Tyler.
"We like to do darker beers in the fall, like our Mexican chocolate stout," he adds. "Earlier this spring, we created a hibiscus pale ale with no hops at all."
Plans to open a taproom in spring of 2022 at an undisclosed location are in the works. In addition to the tasting room, the new location will offer outdoor seating to provide more space, and the brewery plans to partner with local vendors to offer food options.
Until then, Waypoint brews can be found at seven locations in Columbia, including PaPPo's Pizzeria, Shakespeare's West, Fretboard Coffee, Pressed, The Social Room, McGinty's, and International Tap House. 
(573) 639-6474 • waypointbeer.com