Inspiring Greatness Throughout CPS
"Inspiring Greatness" originally appeared in the September 2023 education issue of COMO Magazine.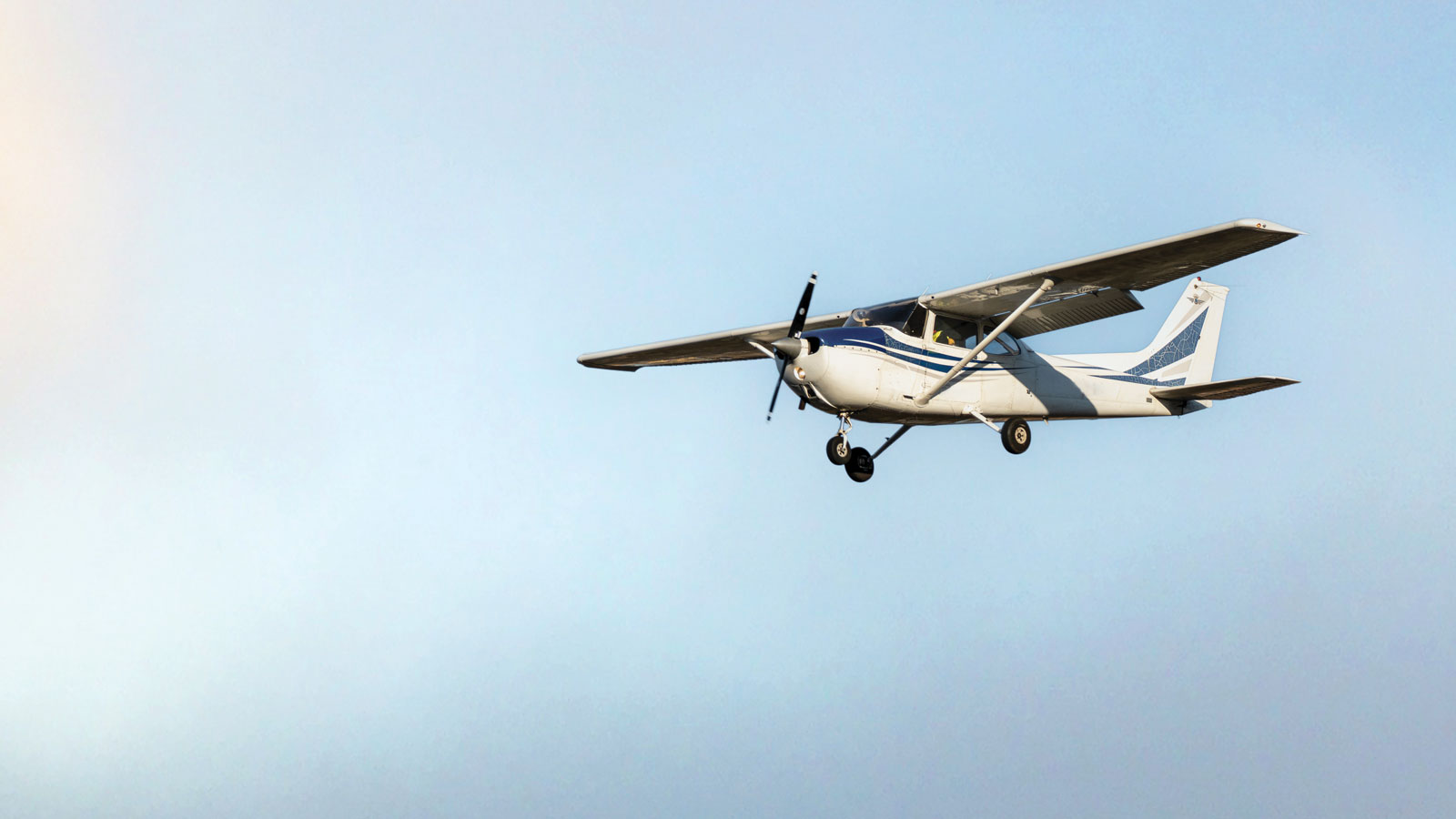 In August, we gathered all of our nearly 3,000 employees together for the first time in decades. The intent was to provide a collective feeling of celebration as we kicked off a new school year and to begin the year with intentionality to inspire greatness in our scholars and greatness in each other.
As part of this event, I shared a personal story of how I was once inspired to pursue greatness.
My story begins many years ago when I was a young elementary school principal. I began the school year with intentions to seek innovative opportunities to engage scholars in learning that would build workforce skills and help them explore opportunities they may not have ordinarily sought.
I have always had an interest in aviation — primarily the physics of flight and the mechanics and engineering of design. But on the flip side, you should also know, that I did not grow up with many personal experiences flying airplanes. I'd been a passenger many times, usually choosing to sit on the aisle and never look out the window. I once saw a propellor engine stop working in mid-flight, and although the plane landed safely, it was an experience I would always remember.
Aviation was interesting, but for me, it was interesting from the ground looking up.
Nevertheless, it's amazing to think about how the Wright brothers were able to come up with the concept of powered flight and then apply it to a design. The application of science and design and certainly a bit of bravery to test their innovation is inspiring to me. Their first flight lasted just 12 seconds and only traveled 180 feet, but they proved that powered flight was possible and were challenged to continue to pursue their great endeavor.
Thus, I decided we should offer an aviation program to our scholars. And not just any aviation program. I wanted these scholars to fly. I wanted them to have an integrated learning experience that incorporated all the curriculum areas into focused learning with an outcome of participating in a flight. The problem — we did not have anyone on staff with expertise in aviation. While I enjoyed the premise of aviation, I did not have the experience or expertise. So, I did what many leaders do: I thought about which teacher in my school could best implement the vision. I went to Ed.
Ed was on the innovative spectrum and was always trying new things. I trusted and believed Ed could inspire greatness in our scholars. So, I presented my concept to him and asked if he would be willing to teach an aviation course. I knew I had chosen the right person when Ed suggested that he get his pilot's license to truly implement this concept to its fullest potential. I was overjoyed. This was going to be something great.
Later, I was announcing the program at an all-school faculty meeting. Everyone was excited. We applauded Ed for his willingness to pursue something new and to go the extra mile to achieve his pilot's license. I invited Ed to share a few words with the faculty about the program. What came next was unexpected.
In front of the entire faculty, Ed challenged me to join him on his pilot's license journey. With an entire faculty cheering on the challenge, I agreed. Another leadership tip I learned from Eleanor Roosevelt: don't ask someone to do something you aren't willing to do yourself.
Over the next few months, Ed and I spent time together at the airport in ground school, taking lessons, studying, and developing proficiency in flight. We completed the aviation basic exam and went on to flight school. The day I took my first solo flight was daunting and overwhelming. There are so many things to think about and so many instruments to pay attention to. And just to make it interesting, my first taxi down the runway was beside two Air Force jets. The pilots had heard the tower talking to me over the airwaves about my first solo flight and they encouraged me to go ahead of them so they could watch what I could do.
No pressure. I took off, flew around the city, and then completed a successful landing. My flight instructor greeted me as I landed with cheers and encouragement.
Today, I'm just a single long-distance flight away from completing my licensure and it remains on my bucket list. But more importantly, today there are several scholars who participated in our program that now work in the aviation industry. Our desire to inspire each other translated to inspiring our scholars to greatness.
I shared this story at our back-to-school event because I wanted our school district employees to know that sometimes being inspired to do something great may come with levels of apprehension. It may come with feelings of doubt. Can I really do this? The answer is "Yes."
As educators and those who work in the field of education, we play an important role in believing that every scholar has potential. Every scholar can achieve great things. We can inspire them in small ways or in big ways, but every moment we take to teach them, to expand their access to opportunities, to encourage them, to believe in their potential — and to put our scholars first in everything we do — is inspiring greatness in them.