Nonprofits Make Columbia and Its Public Schools Better 
This story was originally published in the November 2023 issue of COMO Magazine.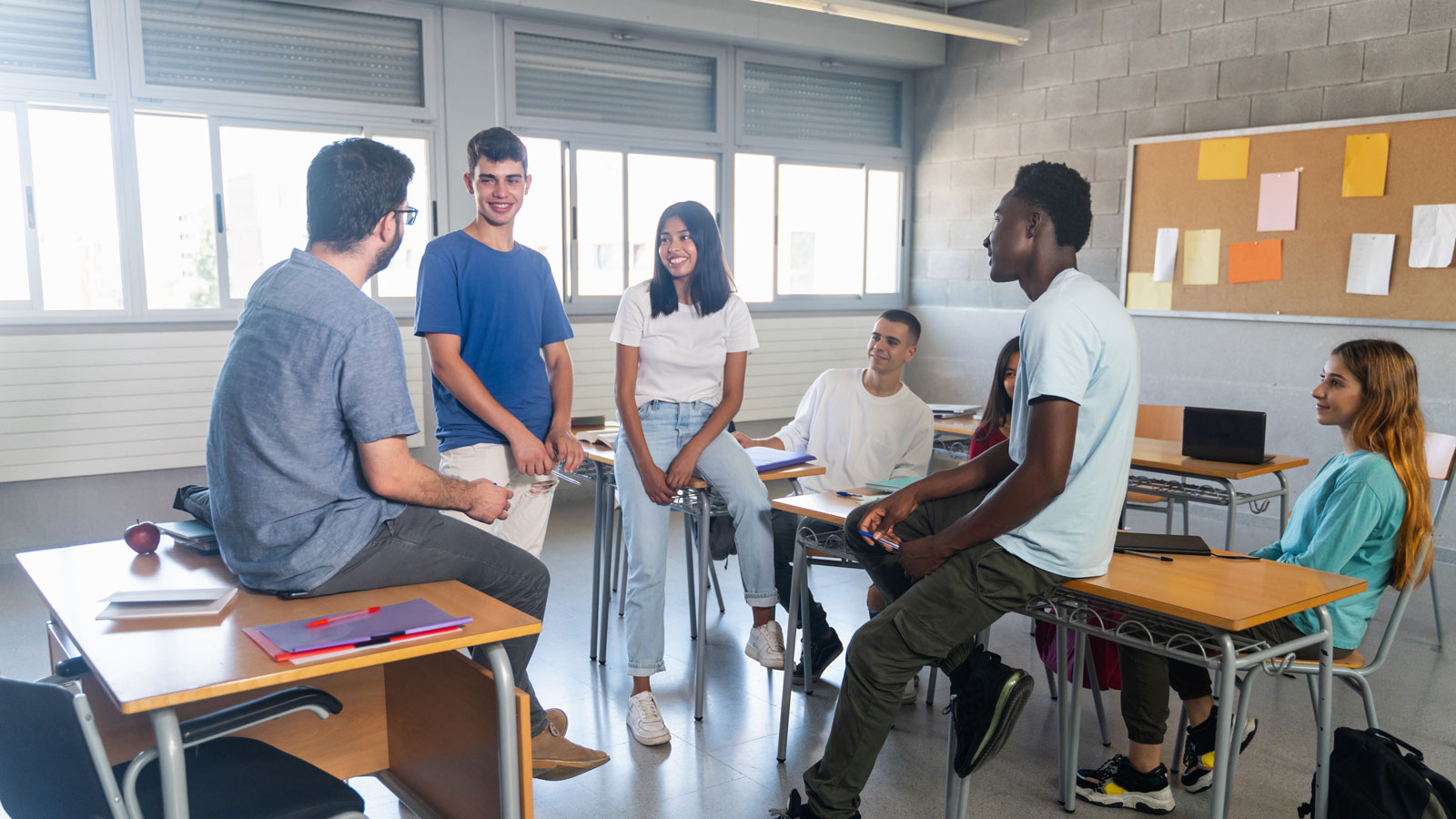 Advocacy, volunteering, funding, and sharing resources are all ways our community's nonprofits invest in our lives. They often bridge the gap among the diverse needs of our scholars, families, and schools. 
Columbia Public Schools has been fortunate to be the beneficiary of the goodwill and works of numerous community nonprofits through their investment in educational resources, resource infrastructure, and extracurricular activities. These organizations frequently offer educational programs, tutoring services, and mentoring initiatives that complement classroom learning. They also advocate for educational access and opportunities, mobilize community support, and raise awareness about issues affecting our schools. These nonprofits enhance the work we do to meet and keep up with evolving educational standards and needs.
Recently, I was able to join representatives from the United Way in launching this year's Read Across Columbia initiative in support of increasing literacy among our scholars. Through the support of the United Way and its partners, they are working to remove barriers to literacy by getting kids their very own books. More than 2,600 books were provided to 650 scholars at our schools this fall. The organization believes every child can learn to read, and to support our literacy efforts it is providing books for them to have in their homes.
Supporting continued learning outside of the classroom environment is key to scholar success. Organizations like Grade A+, Boys and Girls Club, and Big Brothers Big Sisters provide access to tutoring, mentoring, and the social-emotional enrichment our scholars may need.
Similarly, we are working to mobilize our community nonprofits to help us reach our at-risk population.
The organization Responsible Intelligent Scholars Excelling (RISE), has partnered with Columbia Public Schools to help troubled scholars and teens develop healthy responses to traumatic experiences that may be at the root of poor academic performance and behaviors that seem destined for a collision with law enforcement and the criminal justice system.
We're starting at one school with hopes to expand as needed across the district. Group sessions with eight to 10 sixth graders, seventh graders, and then eighth graders take place during students' elective courses. If a student has been expelled or suspended or is homeschooled, there are group sessions for them at the RISE office.
The program entry process is facilitated by another important nonprofit in our community: Powerhouse Community Development. Parents must apply for their children to be in the RISE program, and the process typically starts when the school principal notifies the parents that their child could benefit from RISE. The parent or parents also go through the intake process.
The goal is for our community to help be advocates of change for our young scholars to guide them to better choices and help them move on the pathway to being successful in school and in life.
In addition to addressing academic and social-emotional needs of our scholars, basic needs must be met for them to be successful in the classroom. The Food Bank of Central and Northeast Missouri and Powerhouse have been important collaborators with Columbia Public Schools on this front. The district has partnered with the Food Bank for decades. The Food Bank provides access to healthy food for our families, but also fills the gap for scholars through Buddy Packs and school food pantries. Buddy Packs provide meals and snacks for hundreds of elementary scholars to take home at the end of each school week, meeting that gap. Buddy Packs are pre-packaged bags with a variety of food each week, with items like easy-to-make meals, cereal, and peanut butter. At upper-level schools, food is discreetly provided through school pantries.
Meanwhile, Powerhouse partners with Columbia Public Schools to provide access to meals when school is not in session. Most recently, Powerhouse helped establish meal sites districtwide during the October teacher professional development days so children would still have access to healthy meals. More than 1,500 meals were served over the three days.
Our scholars and educators also benefit from the support of organizations like the Assistance League of Mid-Missouri (ALMM). The organization outfits our scholars in need in brand new clothes each year through its Operation School Bell program. Each scholar is personally shopped for so they receive items they will love. The organization also provides mini-grants for our educators. This year alone, ALMM provided more than $130,000 in grants to educators through its Links to Learning program.
The Columbia Public Schools Foundation is key to providing access to opportunities for our scholars that the district might not otherwise be able to provide. Since its inception, the organization has provided more than $1 million in grants and gifts to the school district to support one-of-a-kind field trip experiences, innovative activities such as eSports, and funds for new teachers to outfit their classrooms.
By no means have I managed to capture all the goodwill, generosity, and support provided by the many nonprofits in our community. It's unbelievable and something that immediately sets our community apart from any other in the nation. Columbia is a kind, giving, and supportive place and I'm amazed at the goodness in others daily.
Nonprofit organizations are valuable partners for our schools. Ultimately, they enrich the learning experiences and the lives of our scholars, and we're grateful we have these servant leaders in our community.