This story originally appeared in the August 2023 issue of COMO Magazine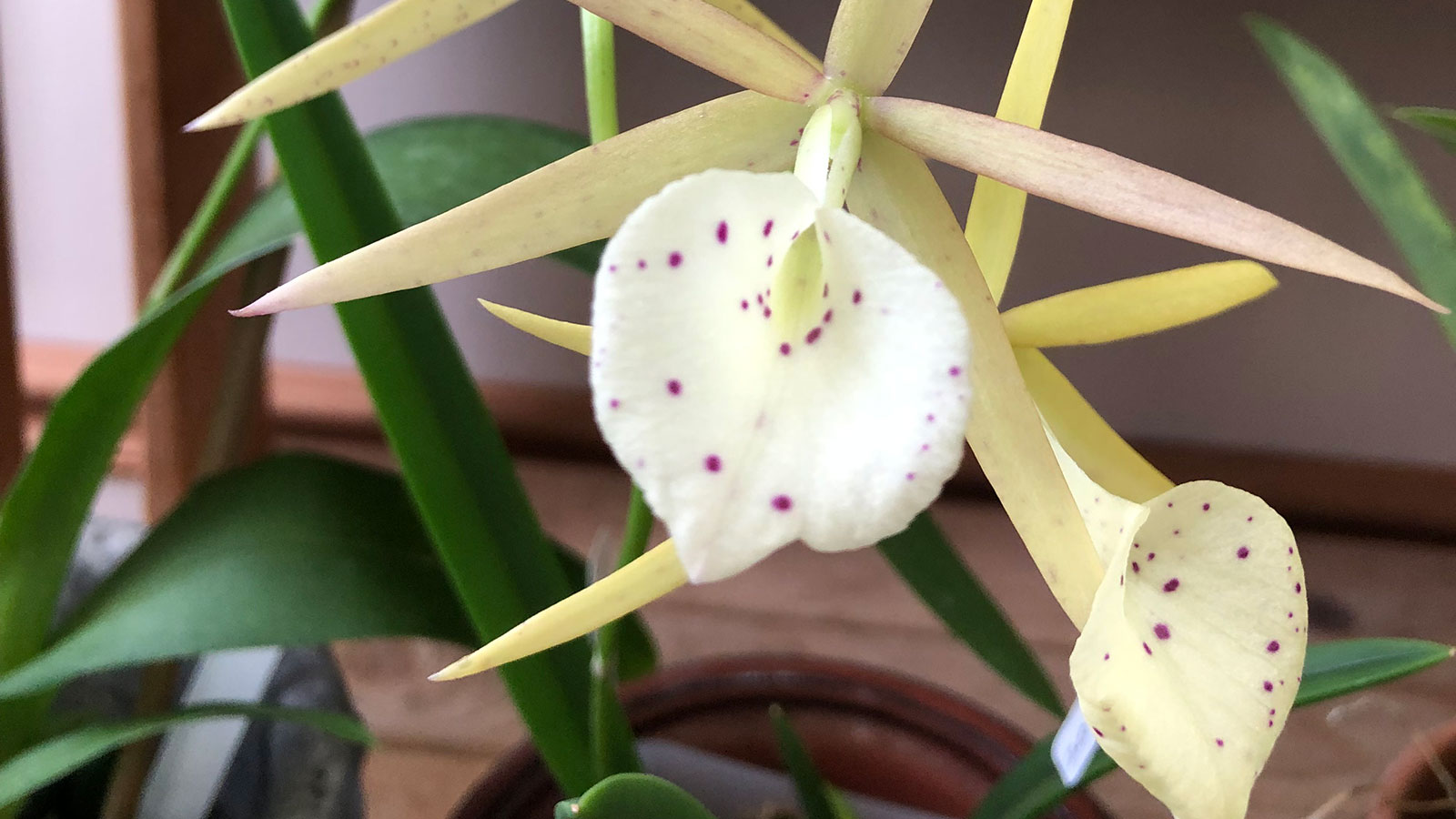 Kelly and Carrie Coalier build a family business while building their family.
Small business is the heart of Columbia. Walking into a one-of-a-kind shop filled with carefully selected pieces is one of the great small joys in life. One can feel the care and passion that is placed in every piece before it makes its way to the sales floor. Orchids & Art Custom Framing is just that kind of place.
Kelly and Carrie Coalier opened Orchids & Art Custom Framing when they moved back to Columbia from Las Vegas in 2001. While living in Las Vegas, Kelly managed a frame shop while Carrie managed an orchid shop.
"It was learning how to run your own business and getting the licenses and figuring out the sales tax. And things like that, which we've figured out," Carrie explains. "That's just a lot more paperwork."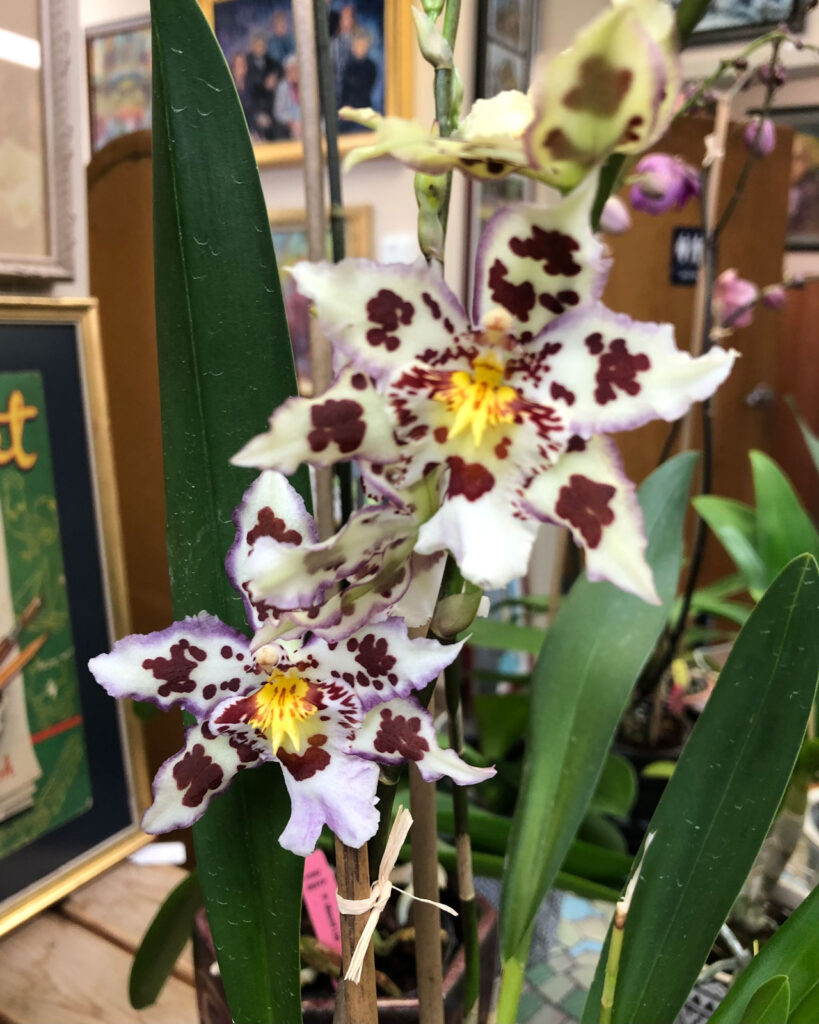 Around the shop, shelves are filled with stunning orchids in eclectic pots. Their colors run the gamut of the rainbow. Even more noticeable are the heavenly scents coming off the delicate blooms.
"If you go to a grocery store, you see one type of orchid, like the moth orchid. I try to carry other ones," Carrie says. "Some people are surprised when they come in that, 'Oh, is this an orchid, too, because it looks different?' And I'm like, 'Yes, there are many kinds.'"
There are about 30,000 different species of orchids, she adds.
Carrie tries to keep at least a dozen varieties of orchids on hand. The orchids are shipped from Hawaii. Most of the orchids that are sold are hybrids, which makes them less particular and more likely to thrive in houses far away from their intended environments. While there are native Missouri orchids, those require incredibly specific conditions to thrive.
"And there are some lady slippers," Carrie says, pointing out the lady slipper tattooed on her arm. "And some prairie orchids, but you have to know where to find them. They're not just growing in your yard."
Aside from purchasing orchids, people can bring in their orchids from home and have them repotted or rehabbed by Carrie. She suggests that orchids are ideal gifts for birthdays, Mother's Day, Valentine's Day, and Christmas.
The shop walls are adorned with exquisitely framed artwork, the frames nearly touching to make sure space is maximized. The styles range from abstract to realism — each piece perfectly matched to a frame. All of the artwork is created and framed by Kelly, from photographs of local, natural areas to tourist attractions, as well as drawings and paintings of those subjects.
By combining the shops and opening their own store, Kelly and Carrie were able to start a family and have the flexibility to take time as it was needed.
"It's been nice because it's flexible because she can leave to go deal with kid's stuff, which is all the time," Kelly says. "Our kids grew up in the various stores."
Carrie laughs remembering some of that experience.
"It was nice to be able to bring them in as babies until they started crawling," she says. "Then that didn't work out."
The opportunity to build a family as they have done is reflected in how their kids have taken artistic, entrepreneurial approaches to their own endeavors. Out in the parking lot, it is clear which car belonged to their middle child. It was an SUV covered in hand-painted artwork in a variety of styles, just like their dad's.
"They just got their license. And this was our old car and he said, 'Okay, this is your car now,' and in one week it was all painted," Carrie recalls. "We try to encourage it. That obviously comes from Kelly with his art background."
---
Orchids & Art Custom Framing
98 Corporate Lake Drive
Facebook: Orchids & Art Custom Framing