In the Eyelash of the Beholder
Photos by Anthony Jinson
This story originally appeared in the July 2023 issue of COMO Magazine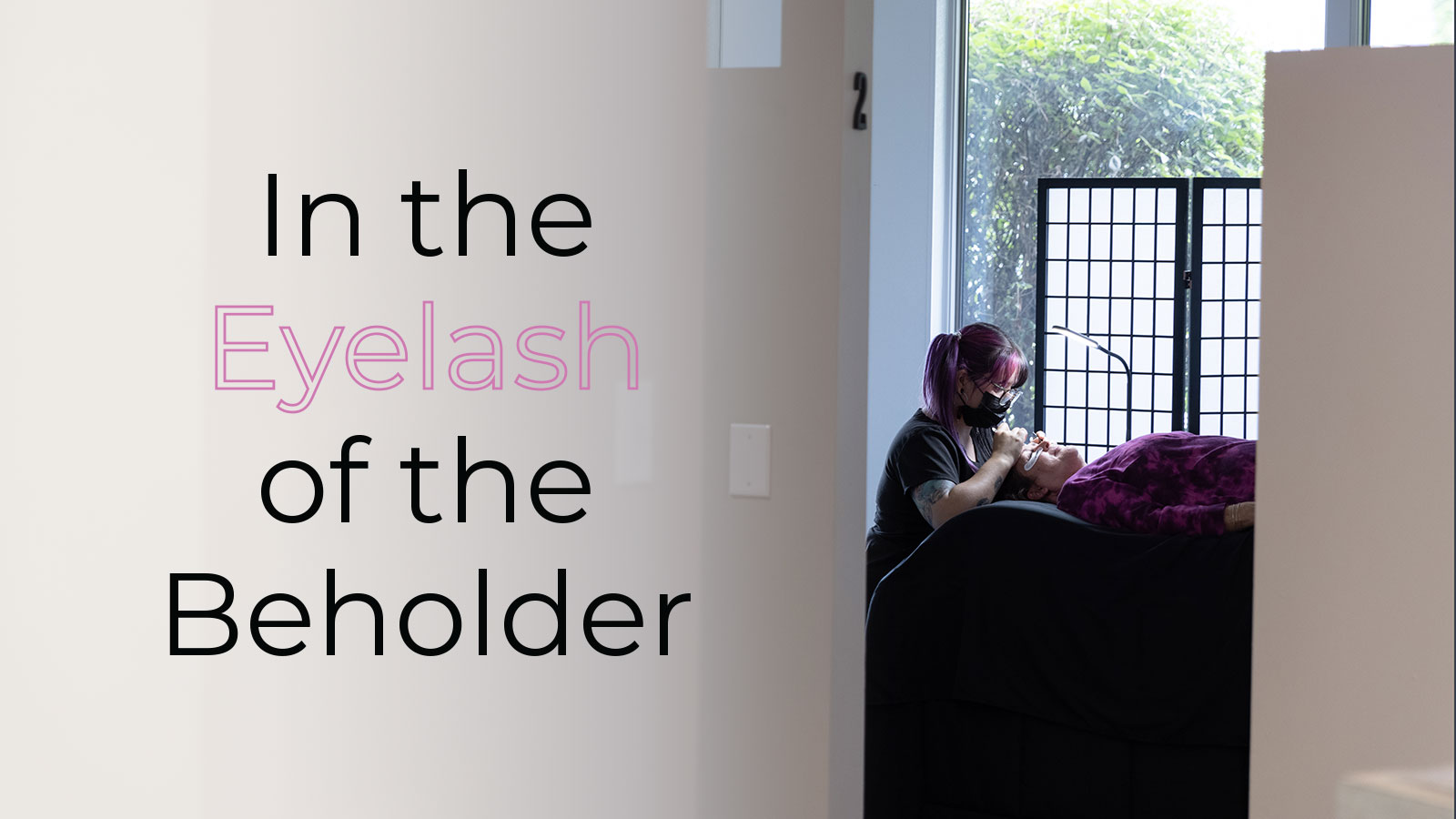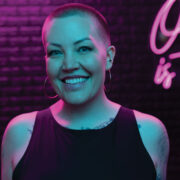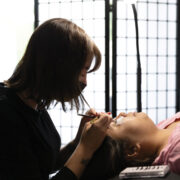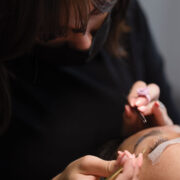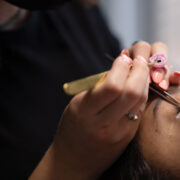 View Gallery
Just past the hustle and bustle of the North Village Arts District, one business is dedicated to helping clients appreciate their own beauty.
From eyelash extensions to facials, Alana Harper Esthetics offers its clients treatments that can boost their confidence and reduce the time they spend getting ready each morning.
Though it provides many of the same services as a traditional spa, Alana Harper Esthetics takes a different approach.
"We usually use the word 'salon,' which can confuse people because we don't do hair services," says the salon's eponymous founder, Alana Harper. "But we're much more of a salon atmosphere than a spa — it's not dark and soothing and [filled with] candles. It's definitely more of an upbeat atmosphere."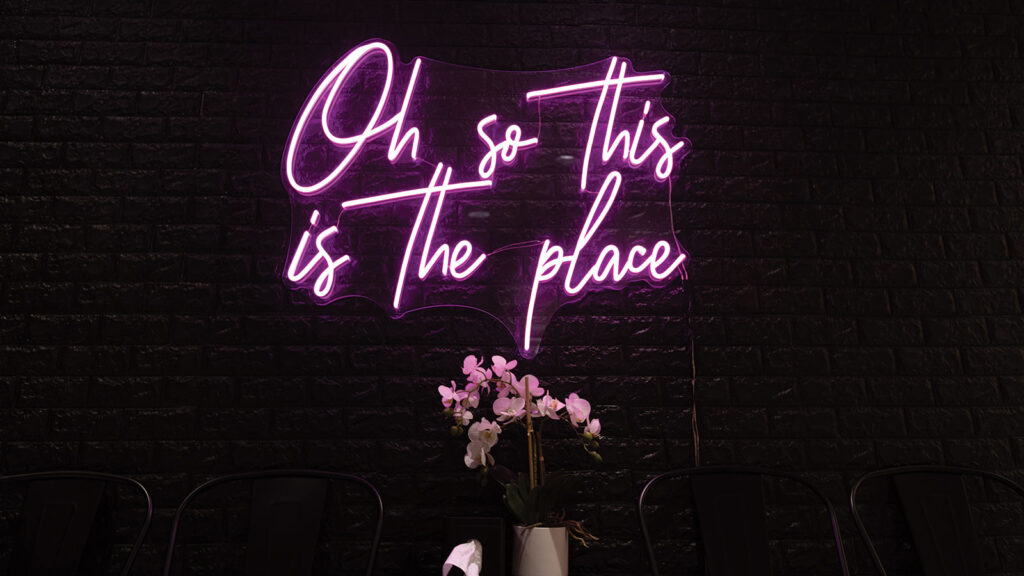 It's one of the reasons why Alana Harper Esthetics is popular with its customers.
"People are really busy these days," Harper continues. "[At a traditional spa] you're paying for the spa experience. I think people who are just looking for results — not the whole spa experience — they appreciate being able to get in and out."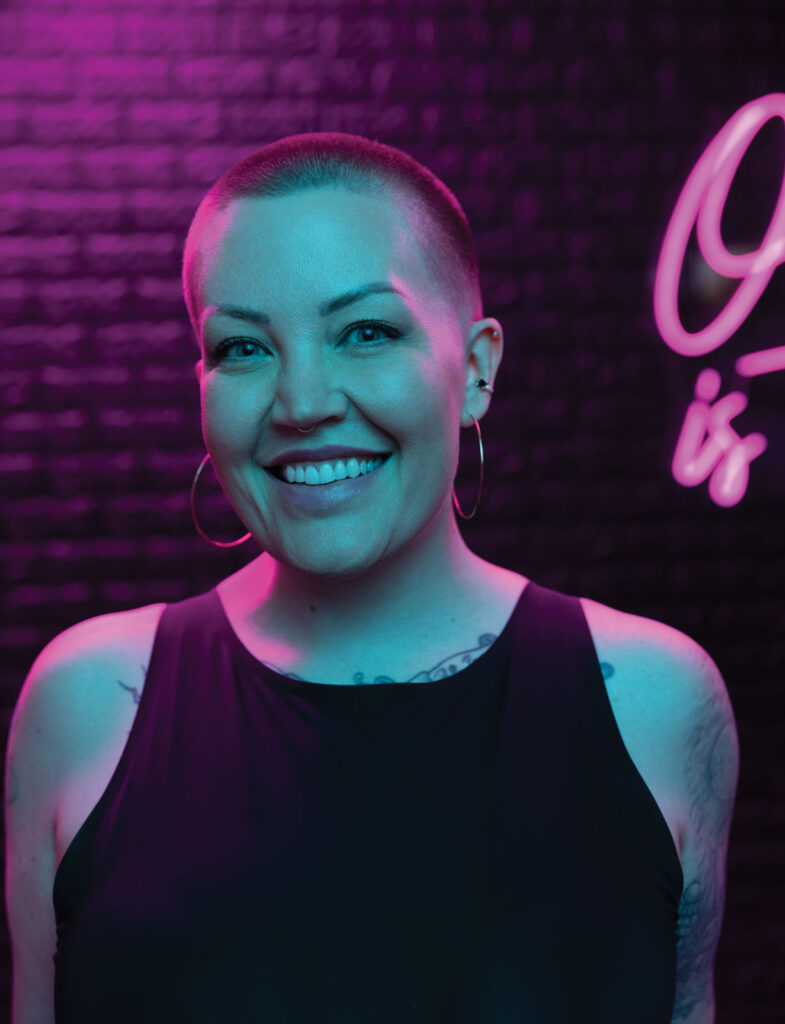 Brows, Lashes, and Beyond
This expediency is no small feat, as many of the salon's services can be time-consuming. Eyelash extensions can take an experienced esthetician anywhere from 40 minutes to three hours to apply. It requires nearly surgical precision, as the esthetician must adhere individual synthetic eyelashes to the natural eyelash, one by one, ensuring that they don't cause irritation or interfere with the natural growth cycle.
Despite being such a delicate process, eyelash extensions are one of the most popular services offered at Harper's salon.
"I think one thing that sets us apart from some lash stylists is that we're willing to tell people 'no,'" Harper says, explaining that every service must be tailored to the individual. She mentions the "Russian volume" style of lash extensions, which gives the wearer an exaggerated, butterfly-esque appearance.
That style isn't attainable for every client, and the salon's owner, as well as her team of employees, prioritize the health of their patrons. Lash stylists aim to offer the desired look — dramatic or natural — without any negative effects.
Harper explains, "We're not comfortable stressing their natural lash past a certain point. It may mean [Alana Harper Esthetics] may not be the perfect fit for everyone, but people who are looking for something they can maintain long term — without damage — we're a good place for that."
Alana Harper Esthetics offers a bevy of other services, including wax hair removal, dermaplaning, facials, eyebrow lamination, and tinting, as well as lash lifts and tints. Whether a customer is looking to make their morning routine more low maintenance, have a bit of TLC for their skin, or want to show off their personality with a new look, there are plenty of options.
Nowadays, the salon is staffed by a number of skilled estheticians, each with their own specialties. One of them is Miranda Fuhr, an esthetician and lash artist.
"Honestly, working [at Alana Harper Esthetics] has been one of the best opportunities I have ever had," Fuhr explains. "The environment Alana has created has such a welcoming and inviting energy in the space — not only for clients but employees as well."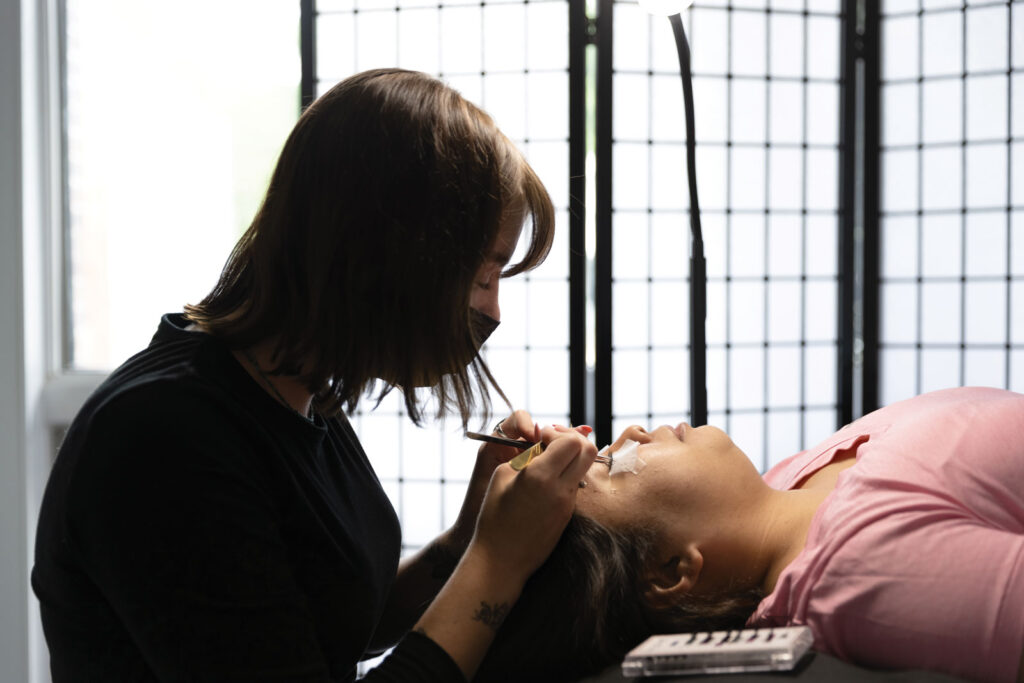 Becoming a Multi-hyphenate Beauty Guru
Harper appeared headed down this path since early childhood.
"I was interested in [the esthetics industry] my whole life, even though my mom wasn't into that kind of thing at all. My parents have pictures of me putting on makeup when I was, like, three years old," Harper says, laughing at the memory of clumsy toddler cheeks smeared with lipstick.
Harper's makeup prowess grew with age — she recalls being the go-to "makeup girl" in her friend group, helping them gussy up before a girl's night out — but it wasn't until her early twenties that she became serious about a career in the beauty industry. Though Missouri doesn't require formal licensure for makeup alone, Harper wanted "a little more credibility" to her name and enrolled in esthetics school. There, she discovered a love for more than just makeup, studying the treatments her salon would later become known for.
After her education, Harper continued to hone her craft while working at a salon and spa. She entered into an intense apprenticeship, ultimately earning her nail technology license, which requires more than 400 hours of training. When the salon closed, Harper found a job at a medical spa but realized she wasn't living up to her potential.
"I felt like I wasn't being able to use my talents," Harper says, explaining that she mainly assisted doctors with procedures instead of exhibiting her skills as a multi-hyphenate esthetician with numerous licenses. "I really missed the beauty side of the industry; things where you saw more instant results."
To make matters worse, Harper's finances were in dire straits.
"I was recently married, I had a new baby at home, [and] I was really broke. I had a really hard time keeping my head above water," she remembers. "I had a little bit of money from cash gifts, and I just got this crazy idea that I could [start] a business."
In the summer of 2013, Harper teamed up with a friend who was a massage therapist, and the pair took over a small, three-room space in the now-defunct Stephens building downtown.
"My treatment room was very bare bones," she says, describing how she enlisted her father to paint a dresser she had bought at Goodwill in hopes of sprucing up the space. "I had to completely start over with clientele, so I would get so excited when I got a notification that someone had booked an eyebrow wax or lash extension."
Since then, Alana Harper Esthetics has grown exponentially, as the business will soon celebrate its 10th anniversary.
"I am so impressed by Alana," Fuhr adds. "She maintains an amazing business, [she] travels, all while being a great mom. I have no idea how she balances it all, but she does, and has such a passion for all of it."
Harper still seems surprised that her business grew into a team.
"Honestly, I never had any intention of having anyone join me," she says. "I thought it was going to be just me. If I had known that it was going to grow I would have been a little more… incognito with my choice of business name."
She loves her team and the direction the business has taken, now settled into its current home on College Avenue.
"[Everyone] brings a good energy to the place," she says. "I think that's a part of the guest experience as well, and a huge part for everyone on the team — just feeling good and happy at work."
---
Alana Harper Esthetics
AlanaHarperEsthetics.com
Instagram: @alanaharperesthetics