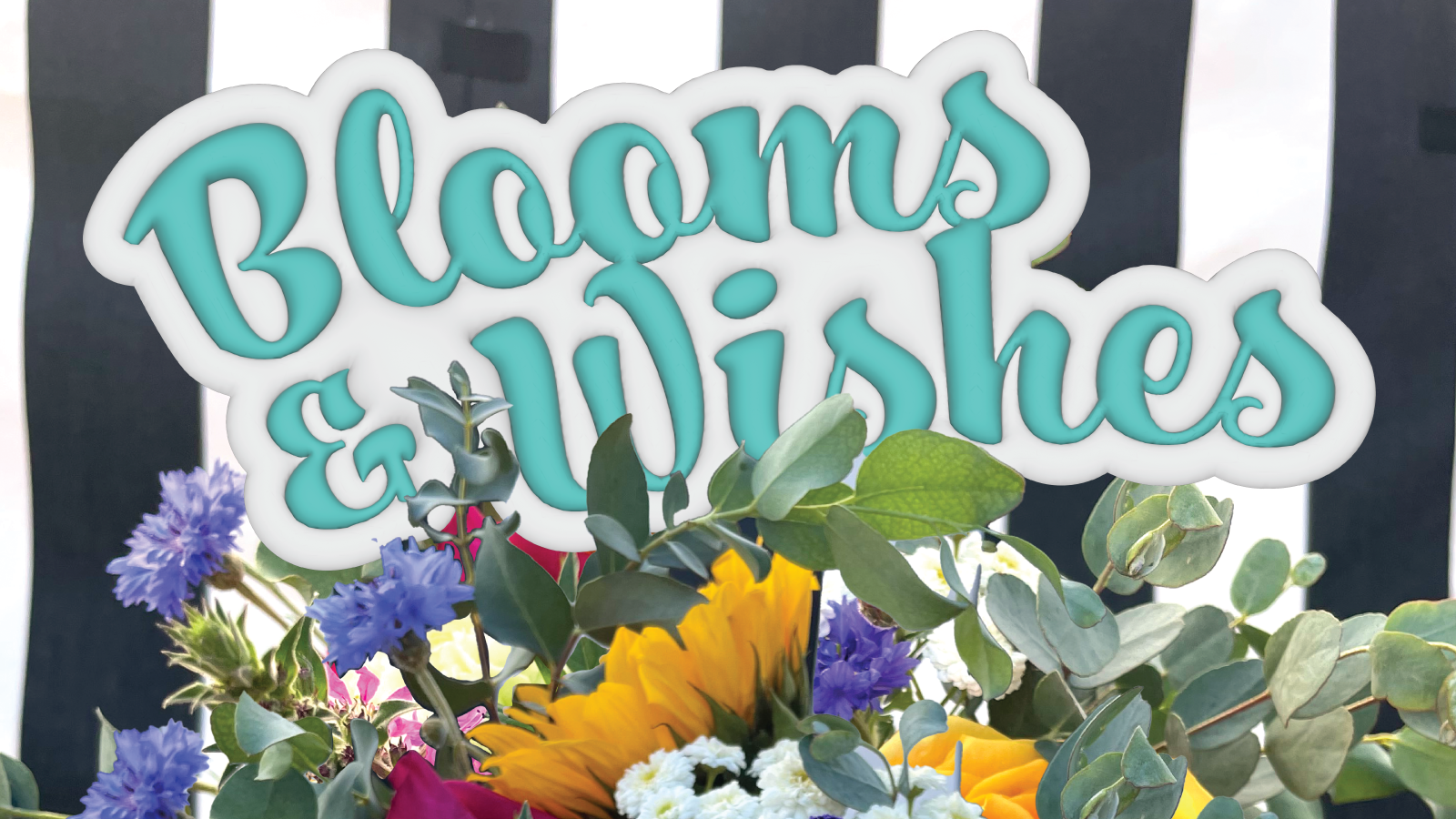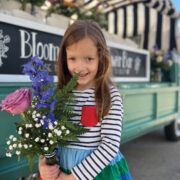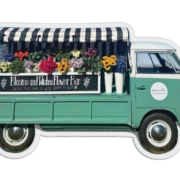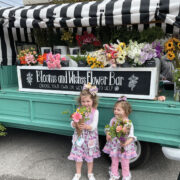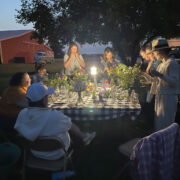 View Gallery
Locally grown and personally curated, from Sallie the Truck to brick and mortar.
Stephanie Wightman has been a flower gardener for over 20 years and in 2022 she was able to turn her passion into reality: Blooms and Wishes Flowers, a floral business with a mobile stem bar.
Wightman's "aha" moment came from a vacation that she and her friends took over six years ago where she saw a flower truck and began dreaming of bringing one to Columbia. Wightman and her husband, Matt, researched the business model for a few years while working full-time as teachers in the Columbia Public School District.
Sallie the Truck
After searching high and low for the right truck for the business, the Wightmans found three trucks — scattered across the country — that checked all the boxes on their list of needs. One of the options was a 1963 teal-hued VW truck located in Buffalo, N.Y., and they didn't take long to determine it was the perfect match.
Once the truck was shipped to Missouri, the business started coming to life. The truck soon became a member of the family and was named Sallie, in honor of Wightman's grandma.
"My grandma had qualities that I want in my business, such as tenacity, grit, and strength," Wightman explains. "I think about the strength that she had in her life, and I wish to have that kind of strength as I am starting my business."
Sallie's prominent teal color and its black and white striped awning, along with the vibrant florals she houses, make for a striking addition to any event.
Locally grown
A large variety of fresh flowers on the truck every week is the goal for Blooms and Wishes. Some of the flowers are homegrown on Stephanie's 70-acre family farm in Columbia. To keep up with the demand, Blooms and Wishes also gets florals from other local farms. Popular flowers such as roses and carnations often must be sourced nationally to find the best versions to ensure quality for each customer.
That's one of the unique features for Blooms and Wishes.
"People can design their own bouquets and pick the specific stems they like, unlike at the grocery store where you may get a bouquet of flowers with a couple of stems that you don't necessarily like," Wightman says.
Personalized touches and arrangements
Blooms and Wishes offers a variety of avenues to purchase stunning flower arrangements. Its truck can be found around Columbia at various pop-up locations throughout the week. The pop-up schedule varies each week and is posted on the Blooms and Wishes social media platforms, making it easy for people in the community to find the truck when they need flowers.
While the schedule varies each week, Sallie the truck can always be found at the City of Refuge on Thursdays, the North Village Arts District First Fridays, and Callaway Bank on Chapel Hill and Forum.
At the truck, customers can create their own bouquets by picking out the stems they like the best or asking for help from one of the owners on site. Personalized bouquets range in price depending on what stems are used.
The business offers subscription options in the spring, summer, and fall or a full-season, year-round subscription. The subscription-based arrangements often include popular florals and colors for the time of year. Customers have the option of receiving their arrangements hand-tied or in a glass vase, and all subscriptions are delivered to their front door on a weekly or biweekly basis during the selected season.
Blooms and Wishes also brings floral arrangements directly to its customers by offering private arranging parties.
Wightman says that in addition to purchasing bouquets at the stem bar and arranging parties, her business also offers regular floral services such as centerpiece arrangements, hand-tied bouquets, corsages, and boutonnieres, which can be delivered within the city limits.
Whether for a corporate event, school gathering, girls' night out, or simply an excuse to bring friends together, adding Blooms and Wishes Flowers to a party is sure to make a memorable impression.
The future of Blooms and Wishes
Sallie the truck has created a strong foundation for the Blooms and Wishes business, but the Wightmans still have extensive plans for growth. They hope to expand at some point, with more trucks and even a brick-and-mortar store.
Stephanie Wightman says she loves the way people light up when they see their arrangements — whether for weddings, birthday parties, dance recitals, and other special occasions — and she's eager to see expansion plans for the family-owned floral business come to fruition.
---
Blooms and Wishes Flowers
573-825-0131
bloomsandwishesflowers.com
Instagram: @blooms_and_wishes_flowers
Facebook: Blooms and Wishes Flowers