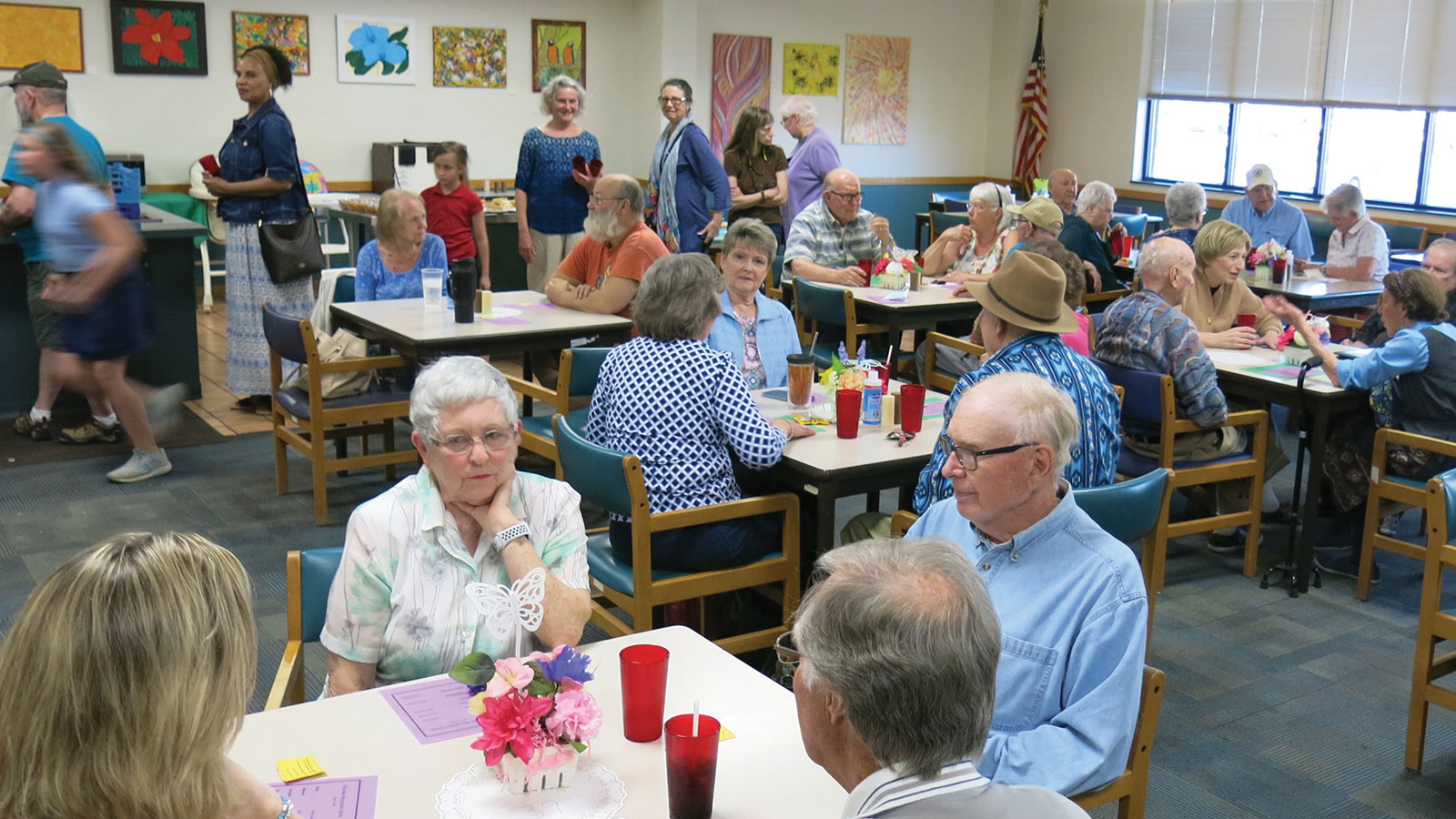 Creating a space for seniors to make connections and continue learning.
In 1995, a group of senior citizens brainstormed an idea to create a space that embodies community. They raised some donations and took out a loan to build the Columbia Senior Activity Center at 1121 Business Loop 70 East.
"Originally it was started by a group that just wanted a place for us to be able to get together socially," says Charlie Roach. "We're not a live-in facility. We don't provide any mobility assistance or anything of that nature."
Roach, a member of the board, has been involved with the center since 2020.
"It's just a place for people to get out and socialize, play games, to see other seniors or bring their families," he adds.
The second story of the building is leased to services that complement a senior center, including an insurance company that specializes in Medicare, a group of nurses who run a clinic helping people take care of their feet, and a church.
To help fund the activities and cover the facility bills, the center hosts a garage sale twice a year (the next one is September 22 to 23) and has a craft shop on site. The craft shop features an extensive selection of craft supplies as well as handicrafts made by locals — everything from elaborate quilts to garden figurines.
"People donate crafts and then we sell them to make money," Roach explains. "Or they'll bring it in and put it on consignment." The center gets 25 percent of the consignment sale proceeds.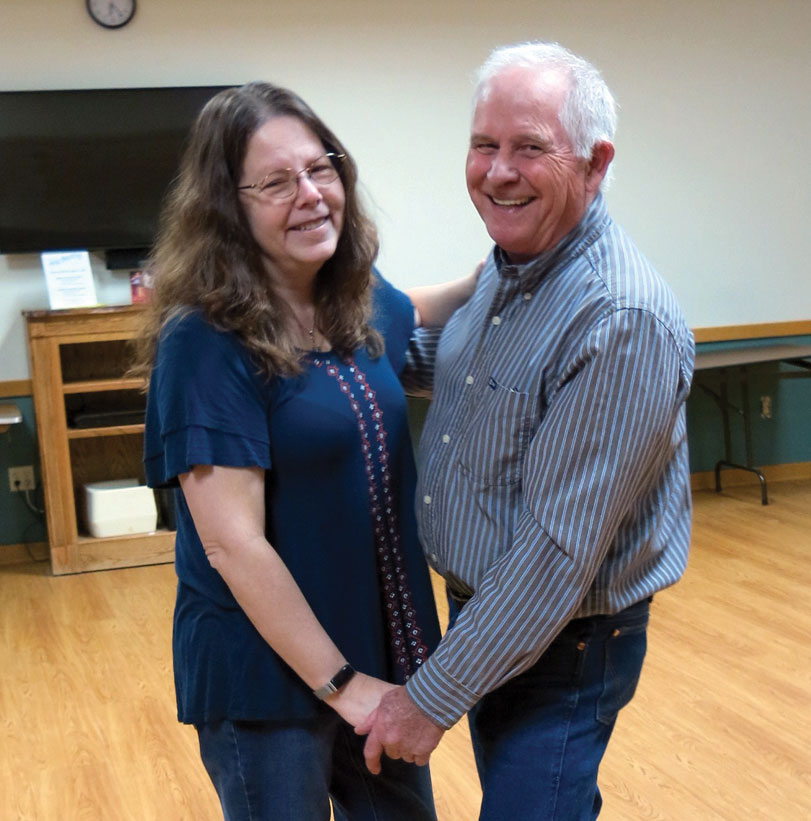 Activities for 55+
The Senior Activity Center features a variety of spaces and activities. There is a lounge, a board game room, a small library, a billiards room, a cafeteria, and a multipurpose room. While there is no age limit, the center focuses on those who are over 55. (Patrons under 55 are asked to not enter the billiards room.)
There is no membership needed to enter the facility, however there is a $2 donation to use the game room. Lunch is offered Monday through Friday (10:45 a.m. – 12:25 p.m.) for $7 which includes one choice of entree, two sides, a cup of soup, a dessert, and a drink. Veterans receive $1 off lunch, thanks to a grant from Veterans United. The menu can be found online or in the Senior Activity Center magazine, The Talker.
The schedule for all the activities can also be found online or in The Talker.
Activities range from dance classes to special interest lectures hosted by local professors.
Roach says the current offerings in the multipurpose room include ballroom dancing lessons and lessons for line dancing, yoga, and chair yoga for people who are less mobile.
Aside from activities on-site, the center also offers trips to local theaters and sporting events. The events, planned by volunteers, help give seniors not only a sense of purpose but also build an important sense of community. There are a variety of monthly events, like Entertainment Night, which is a musical performance in the multipurpose room.
"We're always looking for opportunities to provide other games or activities for seniors to get seniors to come in," Roach explains.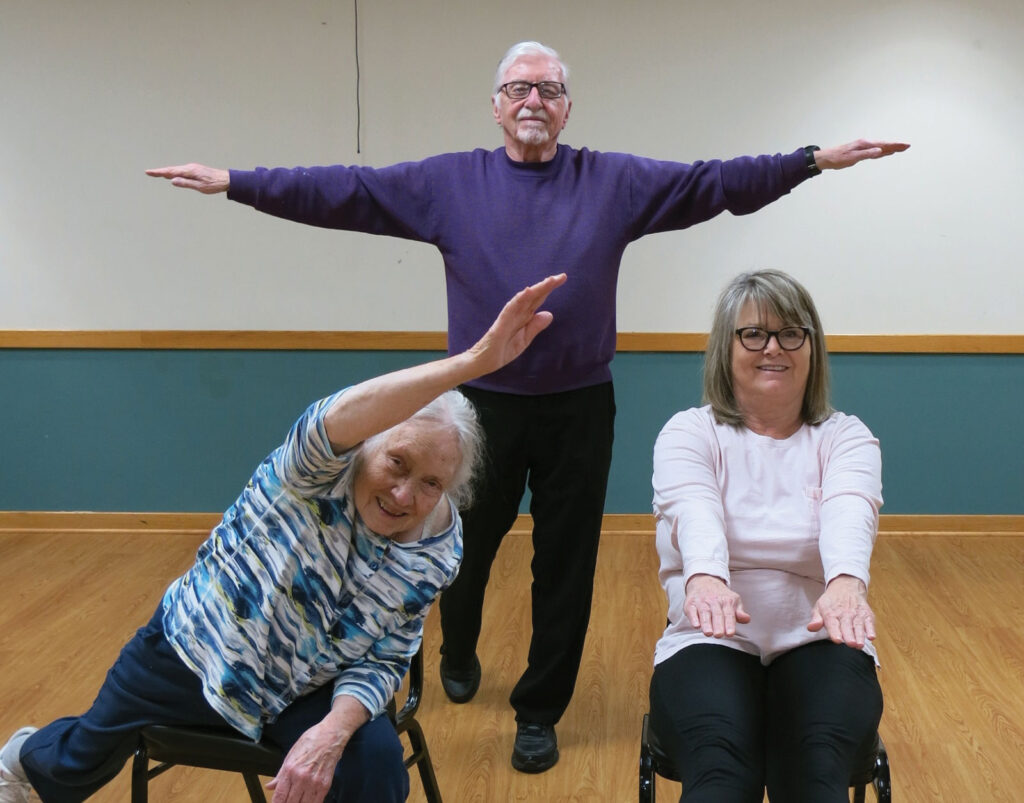 Getting Involved
To get involved with the Senior Activity Center, interested seniors just need to show up. A greeter at the front desk will provide a tour, a copy of The Talker, and a coupon for discounted lunch. Roach says the center has become a community cornerstone with a welcoming environment.
"A lot of people come in for different reasons — to play pool or whatever," Roach says. "I think it's a fun place for seniors to get out and get out of the house so that we're not sitting around watching TV all the time."  
---
Columbia Senior Activity Center
1121 Business Loop 70 East
573-874-2050
comoseniorcenter.org