Briefly in the News – The Innovation Issue
This story originally appeared in the March 2023 issue of COMO Magazine.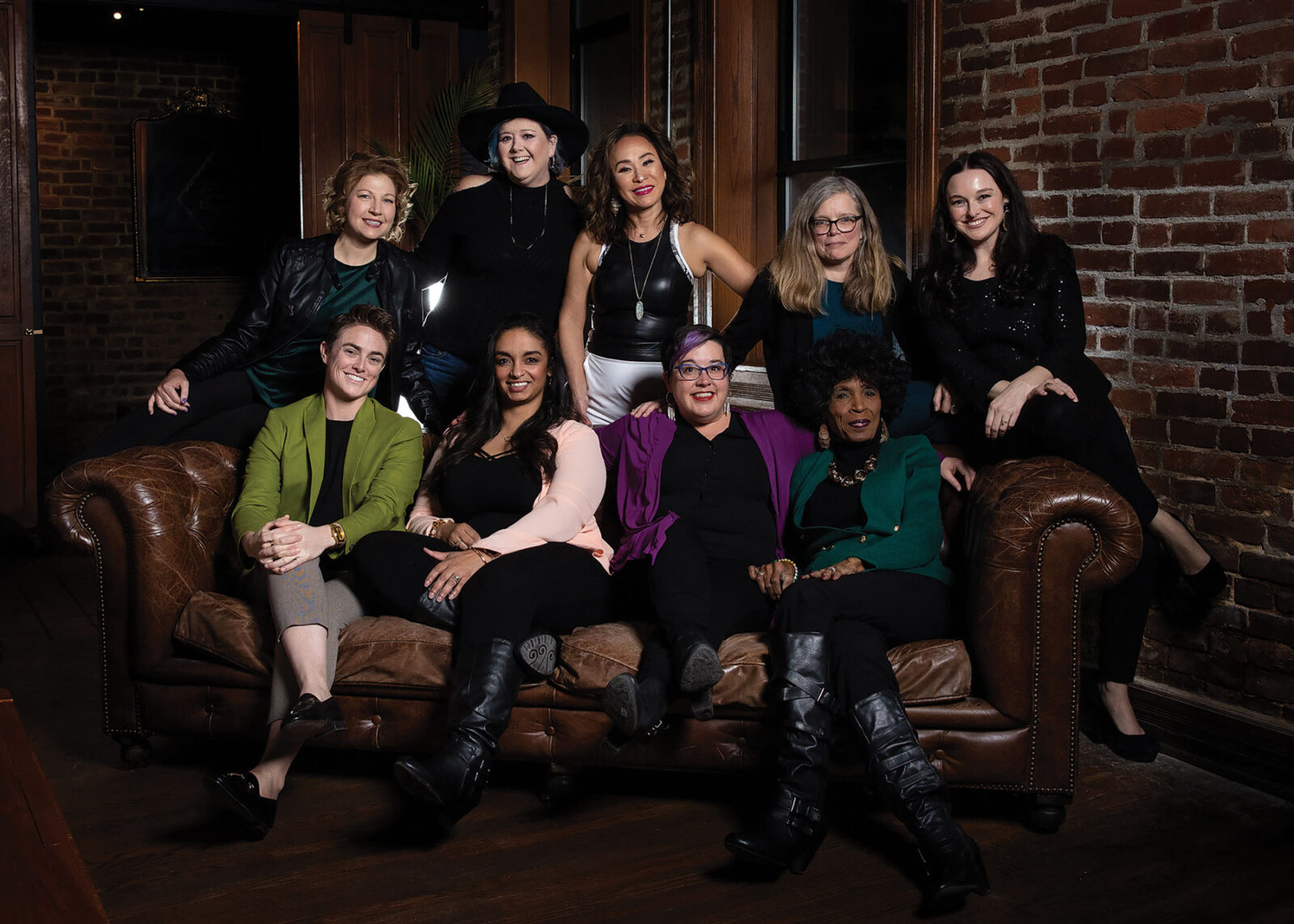 Photo by Sarah Jane Photography.
COMMUNITY
'That's What She Said' show shares personal stories from local women
Since 2013, the She Said Project's "That's What She Said" performances have been inspiring audiences and empowering communities throughout the country with powerful, intimate stories shared by local women. In this inaugural production in Columbia, 10 women from the community will take the stage and share their own stories of success, hardship, and overcoming barriers.
"'That's What She Said' is a platform for everyday women to share their extraordinary stories," explains Jenette Jurczyk, That's What She Said national director. "We have lots of work to do, but our vision is so clear. Let's build a stronger community and give a voice to stories that need to be told. Let's continue to make the world a better place for everyone's daughters."
That's What She Said Columbia will take place at the Missouri Theatre at 7 p.m., Saturday, April 15. The show is under the direction of Allie Teagarden, who moved to Columbia in 2017 from Champaign-Urbana, Ill., where That's What She Said was founded. A percentage of the ticket sales from That's What She Said live shows support a local nonprofit with True North of Columbia being this year's partnering organization in Columbia.
---
HEALTH
Healium closes $3.6M in seed investments and enters into know-how license with Mayo Clinic
Healium, a virtual and augmented reality biofeedback company, announced Feb. 27 one of the largest private equity raises for a women-owned business in mid-Missouri history. The immersive media company has also entered into a know-how license agreement with Mayo Clinic. 
Healium's products and patented technologies bring biometric data from fitness trackers to life inside virtual, augmented, or mixed reality stories so the user can see and interact with their own EEG brain patterns, heart rate, skin conductance, blood pressure, or other biomarkers. Healium's immersive products including Sleepium are used worldwide in schools, with frontline healthcare workers, elite athletes, and the US military to self-manage anxiety and burnout, and downshift the nervous system before sleep or stressful events. Through the know-how agreement, Mayo Clinic will provide subject matter experts to assist in the development of immersive mental health and fitness capabilities using virtual and augmented reality.
"By collaborating with Mayo Clinic, we've built an important bridge between biometric data, generative AI, and XR content," said Sarah Hill, Healium's CEO. Healium recently completed a successful seed raise totaling more than $3.6 million in oversubscribed rounds. Healium has generated millions of dollars in revenue and created jobs in the high-tech sector for the Missouri economy.
The company's success is the result of state and local resources that helped it succeed, including the Missouri Innovation Center, REDI, Mizzou Venture Mentoring Service, the MU Entrepreneurship Legal Clinic, KCRise Fund, the Missouri Women's Business Center, Pipeline Entrepreneurs, Missouri IDEA Fund Co-investment, WIN for Entrepreneurs, and the Enterprise Center of Johnson County.
---
GIVING BACK
Missouri River Relief continues its "Missouri River Scientists" traveling trunk program
Missouri River Relief is bringing back its "Missouri River Scientists" traveling trunk education program which launched in 2022.
In the past year, this program has served 750 students from all around mid-Missouri. Columbia Public Schools is partnering once again with this local non-profit to bring these trunks to educators around the area. Teachers will have the continued opportunity to bring the Missouri River into their classrooms and explore the issues that face the endangered pallid sturgeon.
The partnership between Missouri River Relief and Columbia Public Schools also provides an opportunity for Columbia Public School teachers to request the help of "Missouri River Scientists" co-instructors to assist them in leading their students through the lessons in their CPS classrooms.
BUSINESS
Boone Health and Peak Sport and Spine announce mid-Missouri partnership
Boone Health and Peak Sport and Spine are joining forces at 20 outpatient therapy clinics in mid-Missouri, bringing together two longstanding healthcare organizations. The move allows for elevated coordination of care throughout the patient's healthcare journey and accelerates Boone Health's efforts to expand access to quality care in mid-Missouri.
"We know that Peak Sport and Spine is a strong organization that provides great service to their patients," says Troy Greer, CEO of Boone Health. "They have established locations throughout our service area in mid-Missouri, including places we currently don't have a presence. This allows us to continue our focus of bringing Boone care closer to home for our patients."
The therapy clinics join nine primary care clinics, two convenient care clinics, 10 specialty clinics, and nine lab services locations in Boone Health's growing outreach portfolio. 
CELEBRATION
True/False Film Fest announces inaugural Confluence Fellows
Ragtag Film Society launched the inaugural year of its Confluence Fellowship program during the 2023 True/False Film Fest. This new initiative brings together Midwest-based filmmakers who are in development on their first feature-length nonfiction film to provide artist support at an early stage in the creative process, and centers Midwest filmmakers in order to uplift filmmaking voices from the region that True/False calls home.
The 2023 Fellows were joined by established international filmmakers and other industry experts for in-depth workshops, talks, and screenings, and for camaraderie and professional engagement experiences during the the Fest.
The fellowship aims to connect the projects and filmmakers with both the national and international industries for inspiration and collaboration. 
2023 Confluence Fellows and Projects:
Erin Semine Kökdil | Untitled Santa Cruz Chinautla Documentary
Desireé Moore | Work in Progress
Tommy Franklin | You Don't Know My Name
Joua Lee Grande | Spirited