2021 20 Under 40: Wendy Moore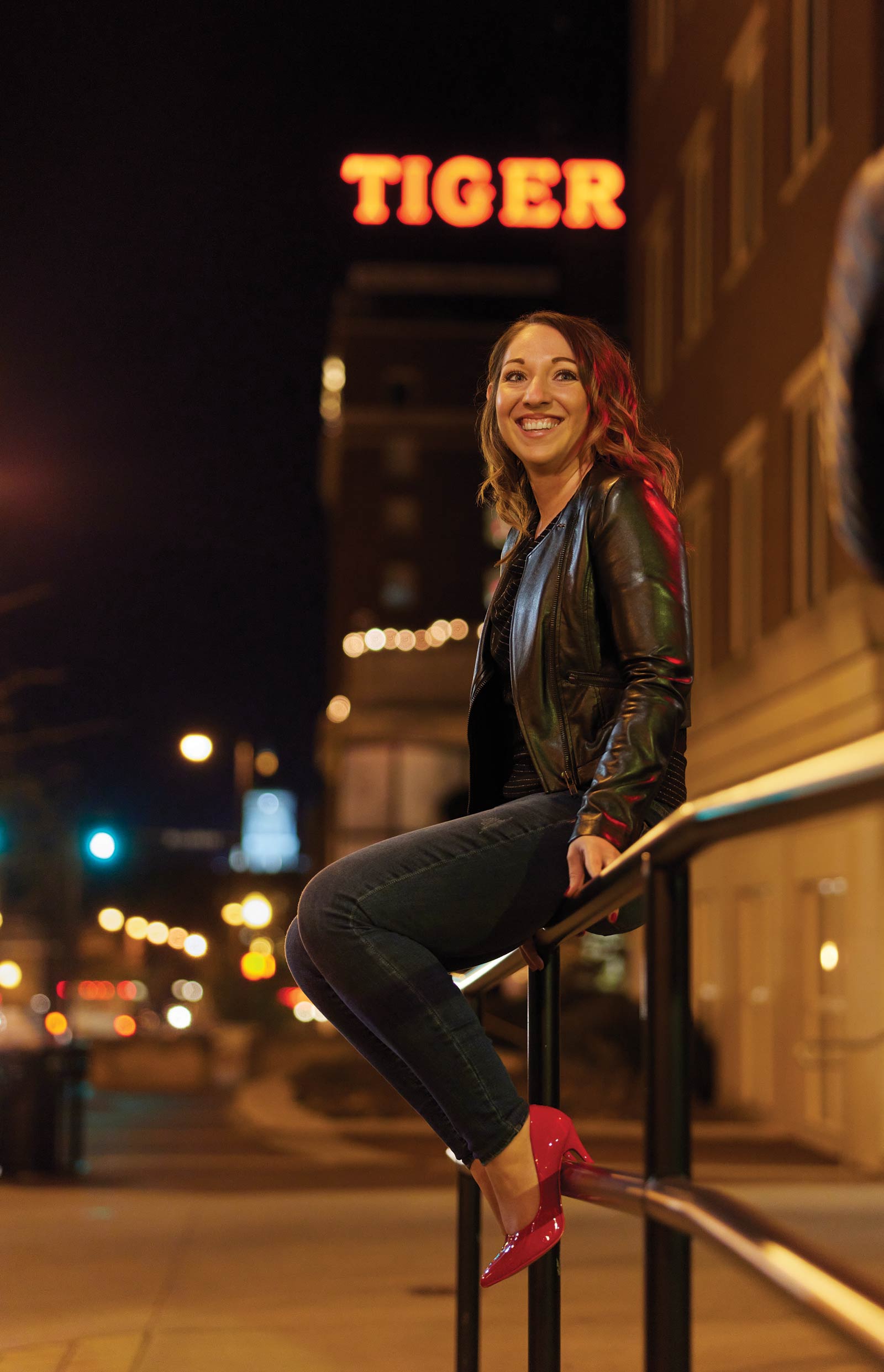 Chief Operating Officer for Healium, StoryUp Studios
As chief operating officer for Healium, Wendy Moore is the right-hand woman to CEO Sarah Hill, and she's constantly seeing new opportunities to add to her list of accomplishments. At the top of her list is her job as COO of a startup that makes a difference in peoples' lives through using virtual and augmented reality as digital medicine. 
When Sarah hired Wendy just over a year ago as the business development lead, she quickly realized that Wendy was a special asset, saying that, "In a few short months, it was clear I had hired a talented, compassionate leader who leaned into challenges, had the ability to win and lose gracefully, wear a closet full of different workplace hats, and would one day become a global thought leader on selling a new class of 'digital drugs' that mimic the impact of traditional pharmaceuticals." Throughout her past year, Wendy has had the opportunity to speak with the CDC, NASA, Google, and so many more.
But her drive to help people isn't limited to her career. Wendy has a genuine heart. She is "Aunt Wendy" to 15 different kids, a role she relishes. After her best friend's husband was tragically killed in a driving accident, Wendy stepped in to help raise their three young children. She has a passion to help others that are going through difficult times.
Currently, Wendy is a founding member and board secretary of the Women's Investment Network for Entrepreneurs (or WINE), which invests in and mentors women-led businesses, and within the next few years she hopes to serve on boards throughout the community. "I'd love to sit on the board of either REDI or the chamber in the next few years, because I love economic development and business community initiatives," she says.
Wendy's husband and her family motivate her and help her to celebrate life in all of the little ways. These people in her life, paired with Wendy's love for new opportunities and change, makes her the passionate and driven woman she is today. "I get energized by new adventures, whether that's a new business strategy or a new country to explore," she says.
Age: 31
Fun Fact: Wendy is "Aunt Wendy" to 15 kids and counting, and she loves being the fun and adventurous aunt.