Closer Look – The Innovation Issue
This story originally appeared in the March 2023 issue of COMO Magazine.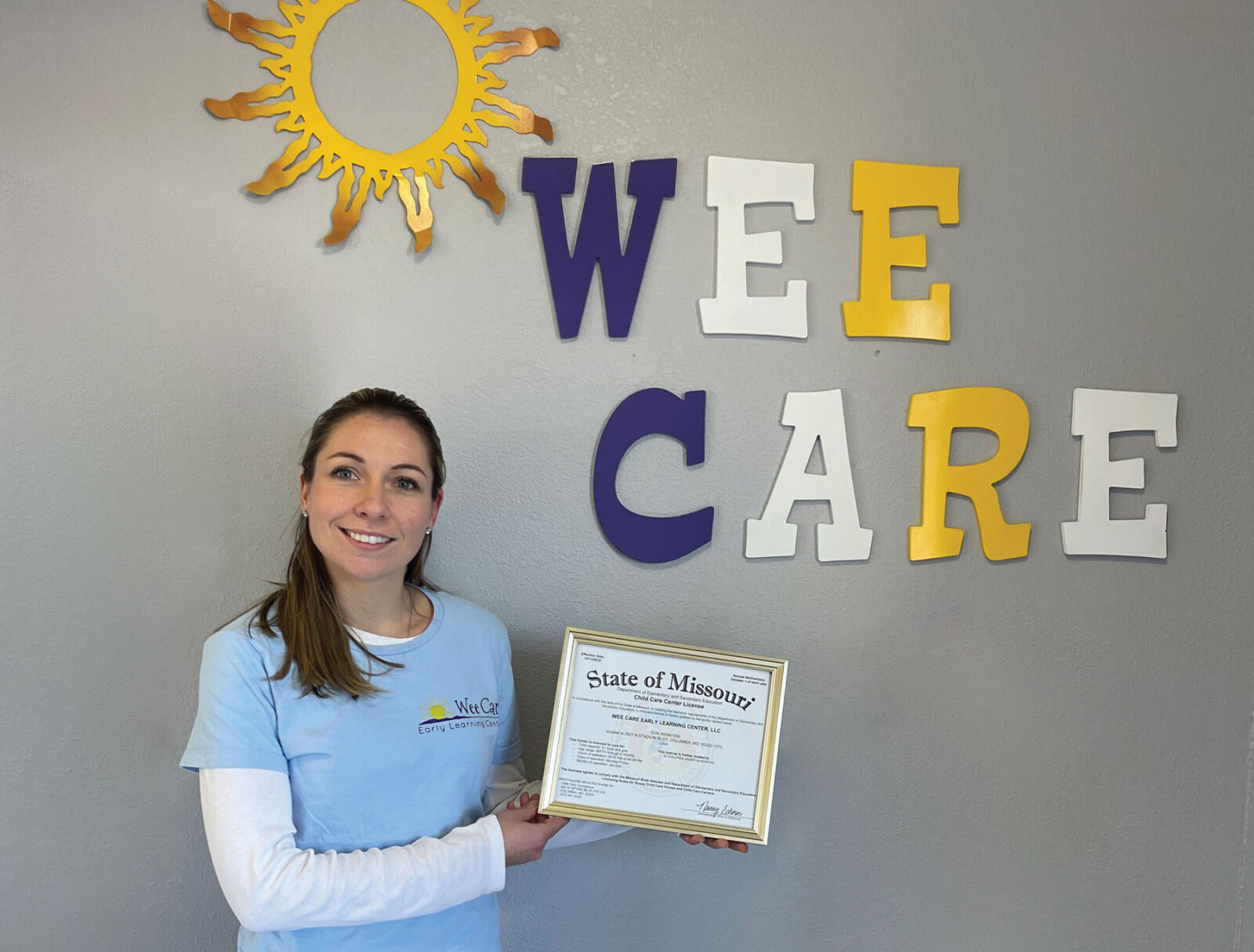 Wee Care Early Learning Center
Wee Care Early Learning Center is a full-service childcare facility for ages three weeks to five years. The staff strives to offer a solid foundation for children to meet developmental milestones while engaging in a fun, loving, and safe environment, and to make sure each child learns and grows in a way that reflects their individual needs.
Owner Katherine Tufts says, "Ironically, attending my niece's graduation, I learned the owners were selling. I'd been looking for commercial property for years to grow and expand my small in-home services. Proving to me that all things happen for a reason and in good timing."
Katherine says she aspires to be known for providing safe, fun, and well-rounded childcare, "A mother myself, I know the value and stress of finding quality care. The trust, reliability, and communication that it entails. Family's the foundation of our future and prevails in communities and education."
2601 N. Stadium Blvd
573-445-5383
Weecareearlylearningcenter.com
---
Pure Barre Columbia
Pure Barre Columbia is a boutique fitness studio offering music-driven fitness classes that strengthen and tone your body and mind. Pure Barre is best known for low-impact, strengthening workouts that are great for people of any age.
Pure Barre offers four different formats of classes, ranging from the restorative class, Align, to the higher-intensity cardio class, Empower. Rounding out the group is the Classic class, and the resistance-based class, Reform. Owners Jenny Dewar and Hannah Orf started as members of Pure Barre and began teaching at the studio within a year of each other.
"We love the welcoming community, the positivity, and the happiness that this studio brought into our lives, and we wanted to continue to share that with the community," Jenny says. "We strive to ensure that our studio is a happy place for everyone who enters. We want our members and guests to feel welcome, comfortable and to have a great time while they're here. Pure Barre is for everybody and every body. It's a great way to clear your mind, get stronger, and connect with your movements."
3310 Bluff Creek Dr. Ste. 107
573-874-9006
purebarre.com/location/columbia-mo
---
Hexagon Alley
Hexagon Alley is a board game café currently under construction in downtown COMO with hopes of opening in March. The team behind Hexagon Alley believes that board games create an opportunity in a digital age to help forget about our troubles and differences and connect with those around you at the table.
Whether it be through competitive or cooperative play, games help enable creativity, ingenuity, and a genuine joy of experience. Owners Kyle Rieman, Nathen Reynolds, and Colleen Spurlock agree that saying they are passionate about board games might be an understatement. Their library boasts over 300 games and counting.
"At Hexagon Alley, we love tabletop gaming and want to spread that love through our community here in Columbia," Colleen says. Whether you are looking for a family event, date night, morning study session, or to make new friends, Hexagon Alley is your home away from home providing a great selection of games, events, food, drinks, and more.
Colleen adds, "Our mission is to create a welcoming all-inclusive environment where our staff provides everything you need for a community gaming experience."
111 S. Ninth Street Ste. 10
573-227-2213
hexagonalley.com