COMO's Sounds of Summer(fest)
This article originally appeared in the February 2023 issue of COMO Magazine.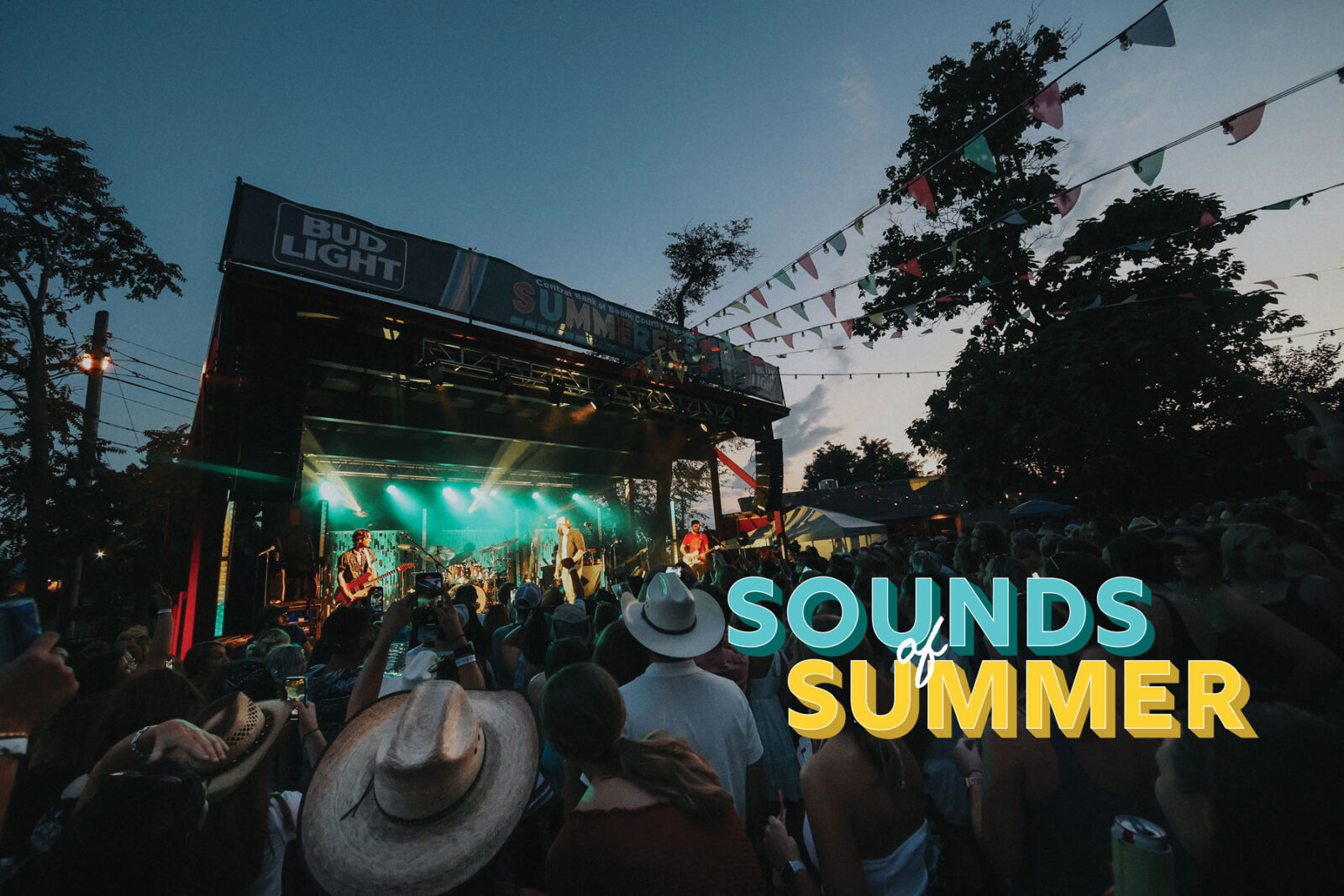 Summerfest is ready to stage hot acts and cool sounds.
As summer ushers in warm air, long days, and plenty of sunshine, Columbia's music scene begins to buzz with excitement in anticipation of Summerfest, an annual outdoor concert series that fills both Ninth Street and Rose Park with music fans from across Missouri and beyond.
"This will be my twelfth season and Summerfest had been going on at least a few years prior to me," says Mike Nolan, marketing director at FPC Live, the company that operates The Blue Note and Rose Music Hall.
Formerly known as Ninth Street Summerfest, as it was held on Ninth Street in front of The Blue Note. The event's name changed to Downtown Summerfest in 2017 when it expanded to include the outdoor stage at Rose Park. While there are many contributing factors, the Summerfest concert series typically features four to five shows on Ninth Street and four to seven shows in Rose Park.
Something for Everyone
Unlike other music festivals, Summerfest doesn't focus on a specific genre of music. The series features a wide range of artists and musical styles. While both The Blue Note and Rose Music Hall bring in artists throughout the year, Summerfest is noteworthy because it traditionally attracts bigger acts.
"The capacity on Ninth Street is more than three times what we can sell inside The Blue Note, and Rose Park holds more than three or four times what we can sell inside Rose Music Hall," Mike says. "That gives us time to showcase artists we wouldn't have the capability to bring to town. Summerfest allows us to showcase artists that we normally wouldn't see inside The Blue Note or Rose Music Hall, because if a band can sell 3,000 tickets, they won't play at a venue where we can only sell 850 tickets."
Planning Never Stops
Mike says that Summerfest's team has the experience to book the right bands into the right venues based on capacity. Rose Park can sell 1,500 tickets, while Ninth Street can sell 3,000 tickets.
"We don't want to put someone on Ninth Street who will sell 1,000 tickets because it wouldn't feel good for the artist to be there," he says. "We try to book them where they'll sell out the venue."
Despite being an outdoor concert series, Mike says his team books acts the same way it does for The Blue Note or Rose Music Hall.
"It just depends on what bands are routing through and which bands are going on tour," Mike says. "We aren't cherry-picking bands and flying them in. These bands are already on tour. We are mindful of who is releasing records and going on tour, then will see who will be in the Midwest and try to lock in dates."
While the concerts are scheduled throughout the warm summer months, planning takes place all year long. The higher caliber acts are planning their tours six months to one year in advance, which means that Mike and his team are constantly having conversations with bands, and working to build out the summer schedule.
"We have the ability of having conversations with agents of bands of this caliber because of the size of the venue we are able to put them in during Summerfest," Mike says. "We are pretty much always planning, always having the conversations to try to chase down a band."
Moving Parts
At the same time the talent buyers are connecting with bands and agents, the production and technical teams are also hard at work planning for the needs of the various bands.
"The tech and talent buying are going on at the same time because everything goes hand in hand," Mike says. "We have to have all the production and tech needs figured out before a band will entertain the thought of playing in the street. We have to have the right stage size and the right technology to accommodate the band."
The shows at Rose Park aren't quite as complicated because they're held at a fenced-in property with an existing stage and in-house production team. Creating the outdoor space on Ninth Street, however, is more time-consuming.
"On Ninth Street, we're building a venue out of thin air," Mike says. "We have to get permits to close down the street, talk to neighboring businesses to make sure it's okay for those dates, arrange parking for several massive touring vehicles, get alcohol permits, and hire a large amount of staff we don't normally have for Blue Note shows. It's a large puzzle to get an event on Ninth Street."
While arranging shows on Ninth Street is a big undertaking, the number of people required to staff a concert in the middle of the street is also immense. Mike says they'll hire 35 to 40 security guards, four production techs and audio engineers, eight to 15 stagehands, 20 bartenders, and four or five production staff, in addition to the crews that the tech and staging vendors bring.
Because of the setup, the staffing needs at Rose Park are minimal. Mike says that team typically hires 10 to 12 security guards, eight bartenders, two to three techs, and a handful of stagehands.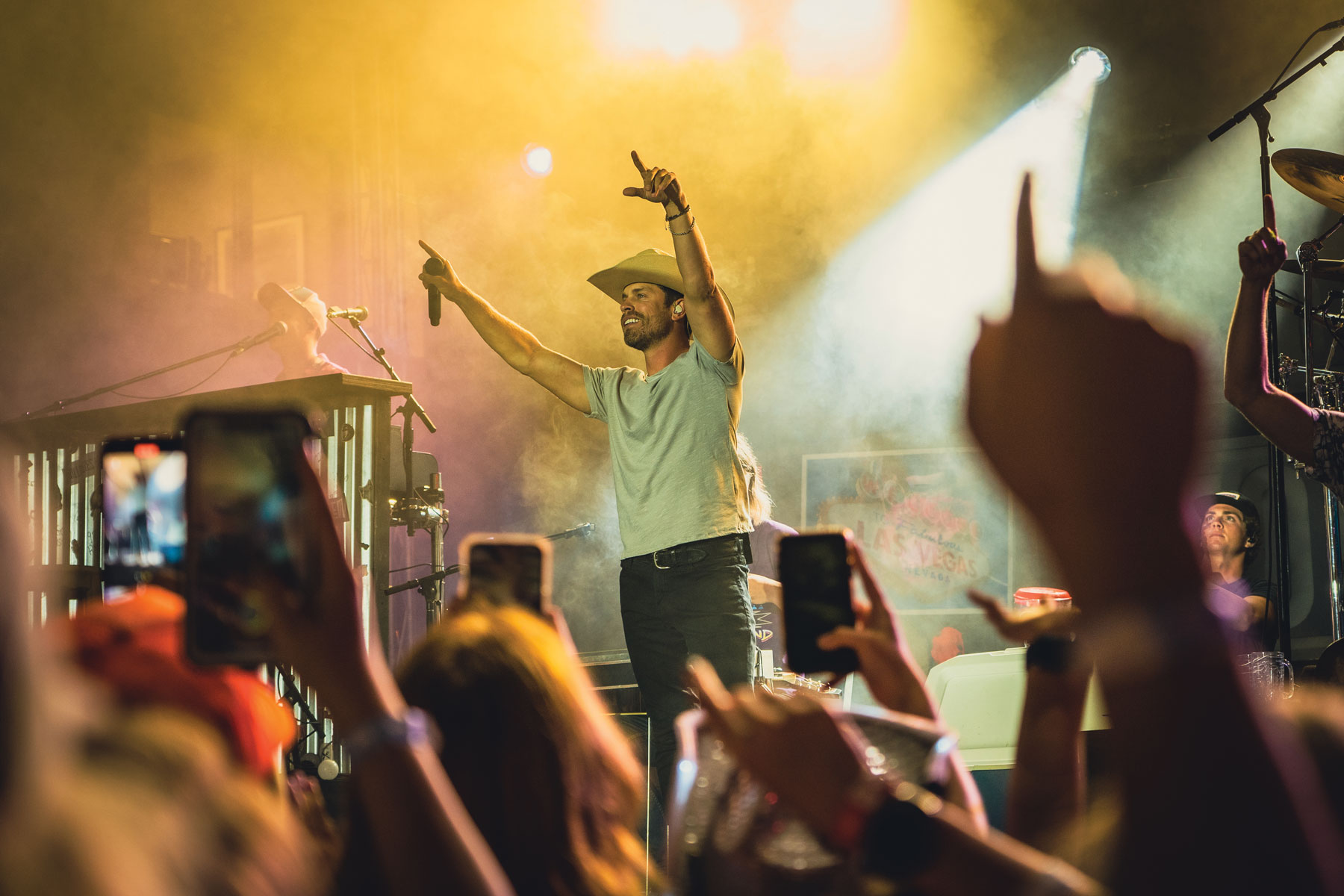 Taking Center Stage
Summerfest undoubtedly elevates arts and culture in Columbia and brings a wow factor to Columbia's music scene.
"If you compare us to other towns of similar size, we are in the top echelon of what we do," Mike says. "Summerfest keeps us on the map and brings joy and happiness to the people of Columbia, and that's why we do it."
Although there is a considerable investment in the bands and in creating the Ninth Street venue, Summerfest impacts Columbia's economy in a big way.
"If we do our jobs right, a successful season would put us at selling 18,000 to 20,000 tickets," Mike says.
Summerfest also receives support from a number of sponsors, including its title sponsor, Central Bank of Boone County.
Expect the Unexpected
While Mike says Columbia has been witness to many memorable Summerfest shows over the years, he says he clearly remembers The Flaming Lips who performed on Ninth Street in 2010.
"The production was bonkers," Mike says. "They had lights, confetti machines, and Wayne, the frontman, is notorious for rolling around on the crowd in a giant hamster ball. I've never seen that take place in an outdoor venue before."
Last year, Summerfest brought alternative country singer Orville Peck to the stage. The crowd, says Mike, was a "cool melting pot."
"Your faith in humanity is restored a little bit," Mike says. "There was no divisiveness and everyone was getting along. There were walks of life that you wouldn't necessarily assume to see in the same location. It was really special to me."
Since playing Summerfest, Mike says Orville Peck's career has blown up. He's collaborated with big names and even released a single with Shania Twain.
"Sometimes we capture the lightning in the bottle with some of these performers," Mike says. "They blow up and never come back to play Columbia unless it's Mizzou Arena."
While the pandemic put a damper on the past couple of summers, Mike says his team is going into this summer with fewer unknowns, more confidence, and plenty of excitement.
"I think we're going to crush it this year," Mike says. "Last year wasn't disappointing but we had hoped for more shows. We are looking forward to bringing the series back to what everyone is expecting from it. We are always looking to make things bigger and better."