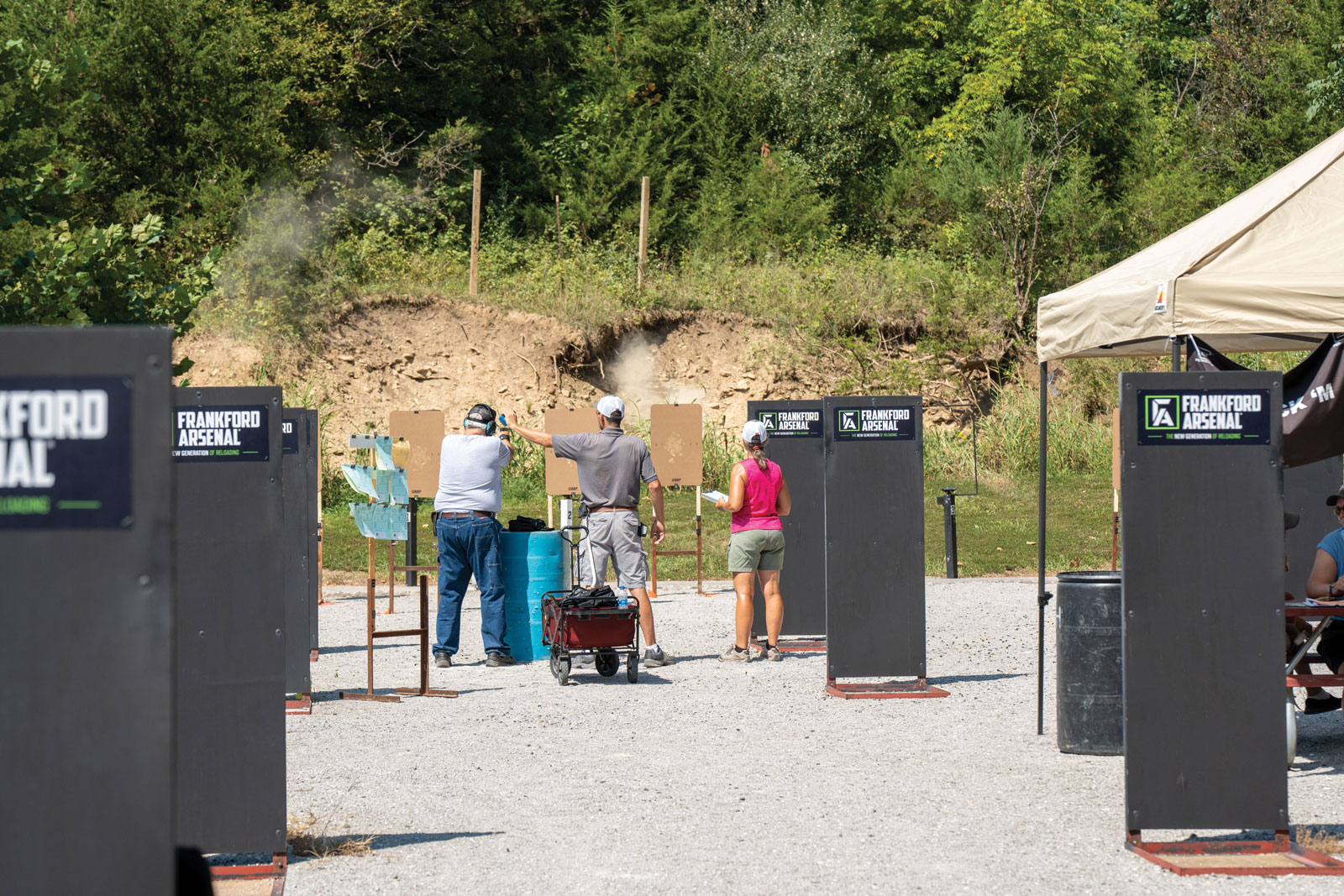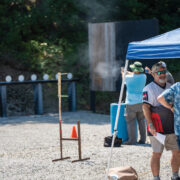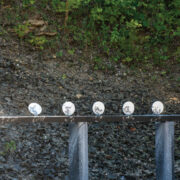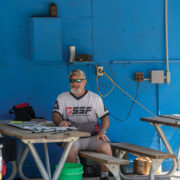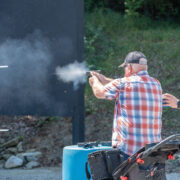 View Gallery
COMO holds a certain distinction in precision sport shooting. Its shooting clubs instill responsibility, confidence, and sport for shooters of all skill sets.
For many COMO residents, gun ownership isn't about politics. It revolves around precision, discipline, safety, and sport. For those who already own a gun or anyone who wants to learn how to shoot, COMO offers some great options for education, enjoyment, safety, and competition.
Even though you may be familiar with the names of shooting clubs and ranges such as Green Valley Pistol and Rifle Club, Prairie Grove Shotgun Sports, and Target Masters, you may be unaware of the city's place in global practical shooting competition. From learning gun safety basics to competing internationally, there's something for everyone right here.
A Range of Options
Green Valley is a private shooting club that also offers members and non-members education and training in gun safety and concealed carry permit.
Founded 30-plus years ago, Target Masters offers an indoor shooting range. And like Green Valley, they offer training and concealed-carry classes. Their basic pistol instruction course focuses on handling, loading, and shooting for self-defense. If you don't own a handgun, you can rent or buy one there. Target Masters is a firearm retailer as well.
If handguns aren't your thing, Prairie Grove may be a good fit. They're a shotgun sports club providing the public and members with opportunities for a variety of skeet and trap shooting events. If you don't know how to shoot, Prairie Grove offers safety and training opportunities.
Not everyone who visits these ranges are diehard gun owners. Many are beginners and others are more advanced. For competitive shooters, Green Valley and Prairie Grove offer multiple events for shooters of all ages. But when pros from around the world descend, it's kind of a big deal and a big secret most COMO residents probably aren't in on. The international competition is, in a word, "practical."
Practical Information About Practical Shooting
To get why so many are devoted to practical shooting sports, you first need to understand what that means. Practical shooting is also referred to as "dynamic" or "action" shooting, which seems to be more apt names for the skill. Shooters use precision, power, and speed, changing positions and constantly moving as they work their way through stages of an obstacle course of targets.
The International Practical Shooting Confederation (IPSC) is headquartered in Norway but was founded here in May 1976. Practical shooters from around the globe gathered here for a conference which resulted in participants creating a constitution for the organization, establishing rules for the sport, and electing its first president.
That's where Green Valley Rifle and Pistol Club comes in.
COMO's Historic Place in Sports Shooting
Green Valley Rifle and Pistol Club began as a spot for target practice on Green Valley Drive in Columbia in the 1930s. In 1955, this private shooting club incorporated as the Wyatt Range Shooting Range and moved to the Wyatt Lane range location which continues to operate today.
"In the 1970s, Ray Chapman set up a range for disciplined shooters and law enforcement officers," says James Avenell, associate member of the private club. "It had its genesis as a place for law enforcement officers to get together on evenings and weekends, competing against each other for personal bests."
Unless you're a sports shooting enthusiast, you may not be familiar with Ray. A premier American sports shooter, marksman, and firearms instructor, he is one of the IPSC's founding members and one of its first champions.
Ray incorporated the Green Valley Rifle and Pistol Club in the 1970s. In 1994, The Chapman Academy at Green Valley was established at the Hallsville ranges location. It offered classes and organized shooting schedules and competitions.
"Ray Chapman was pretty much the genesis of the competitive nature that Green Valley now fosters," James says.
Shooting as Sport
Shooting firearms, be it handguns, rifles, shotguns, or muzzleloaders, is an old sport. People used to use firearms to shoot wild game to feed families, and some still do. But those who want to flex their competitive shooting muscles in COMO don't have far to travel.
Green Valley and Prairies Grove hosts several local, state, and regional shooting competitions. But for Green Valley, the "jewel in the crown," as James calls it, is the Bianchi Cup Action Pistol shooting competition. Launched in 1979, the competition drew professional law enforcement shooters and semi-professional professional shooters from around the country. In the 1980s, the Bianchi Cup was opened to non-law enforcement officers which started the competition's march toward where it is today.
"It is a worldwide event," James says. "Competitors from different countries come to shoot as individuals and as teams. Teams from countries like Australia, New Zealand, Germany, Japan, and Jamaica will make their way over to Green Valley every May. They shoot for the Bianchi Cup, which is also considered the non-official USA championship."
"We can get you comfortable understanding the dangers as well as the joys of shooting."

James Avenell
Safety First
There are more than 350 members of the Green Valley Club. Those with voting rights decide issues such as range improvements, land acquisition, and which organizations they want to permit to use their ranges. The U.S. Army Marksmanship Unit is a frequent visitor, using the ranges for training. Members of the Columbia Police Department and Federal Treasury employees train there as well.
"Safety first" are the watchwords of these ranges, but that doesn't take the fun or sport out of shooting. In fact, it's paramount.
"We can get you comfortable understanding the dangers as well as the joys of shooting," James says.
The Family that Shoots Together
James started shooting primarily to teach his then 12-year-old son how to do it. He says his son wanted to learn, so James decided he needed to be more proficient at it than his son. After four years of training at Green Valley, James made the USA Pistol Team. After five years, his son made the USA Junior Pistol Team. In 2018, his son won the Junior World Championship. Their shared passion for the sport gave them the opportunity to spend a lot of time together, which is something a lot of parents struggle with in the case of their own kids.
"It's more than shooting," James says. "It's about discipline, preparation, safety, and how to fail forward. You aren't going to win every match, so you need to learn how to fail forward."
"He's 23 now and still lives in Columbia," James says. "We've had some really great memories and enjoyed every second of it. Dragging a teenager outside and into the fresh air and learning to understand and respect guns may not be for everyone, but it has been an awesome father-son experience for me."
Range shooting for practice, proficiency, and sport may not be the way some people want to spend their time. But there may be something to be said about getting away from screens and aiming for something new.