Photos provided by David Spear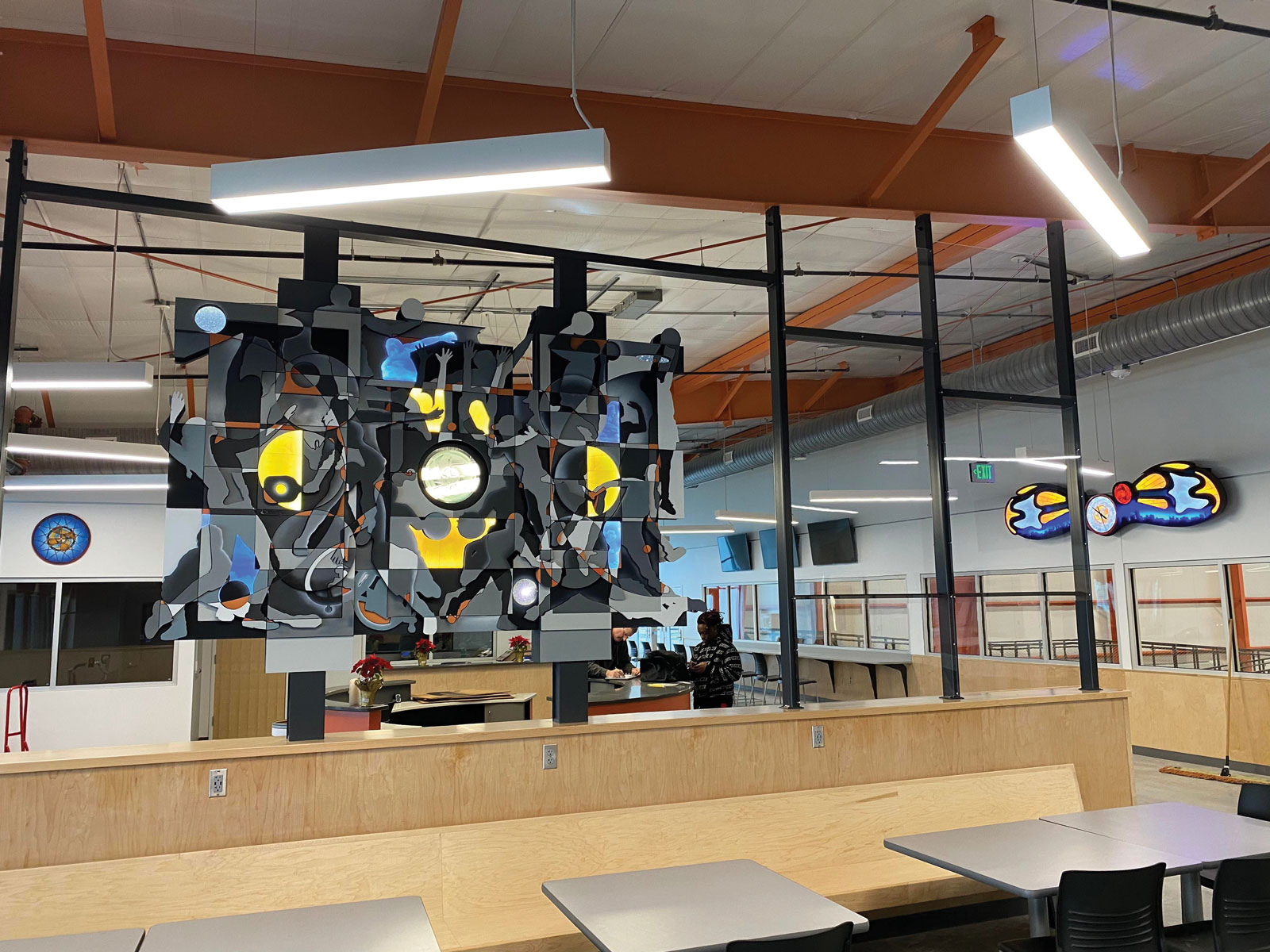 As a part of the Percent for Art program, David Spear will contribute some of his work to the Columbia Sports Fieldhouse.
Back in 1977, the Columbia City Council passed legislation to create the Percent for Art program, which allows for 1% of the cost of a renovation project or new city construction to be used for public art that is site specific. An above-ground capital improvement project with a budget of $1 million or more is eligible to have art as a component of the site.
Examples of Percent for Art projects currently in development include Fire Station 11, which City of Columbia Office of Cultural Affairs Manager Sarah Dresser says is in its early stages.
The purpose of the Percent to Art program is to make "art accessible to all," says Sarah.
"The program is very common in many cities; it is modeled after other communities who have similar processes for public art. Kansas City and St. Louis also have Percent for Art programs," Sarah said.
Locations are selected by keeping tabs on upcoming constructions and renovations that meet the criteria. The Columbia City Council approves the budgets and then officially designates the construction or renovation as a Percent for Art project.
Artists are selected by the standing committee for public art, the main group that reviews all applications and recommends artists for the projects. Once the finalist is chosen, a contract is written and signed, and then the design phase begins. At this point, the public can provide design input during public meetings.
"We try to make it an open and transparent public process," Sarah said.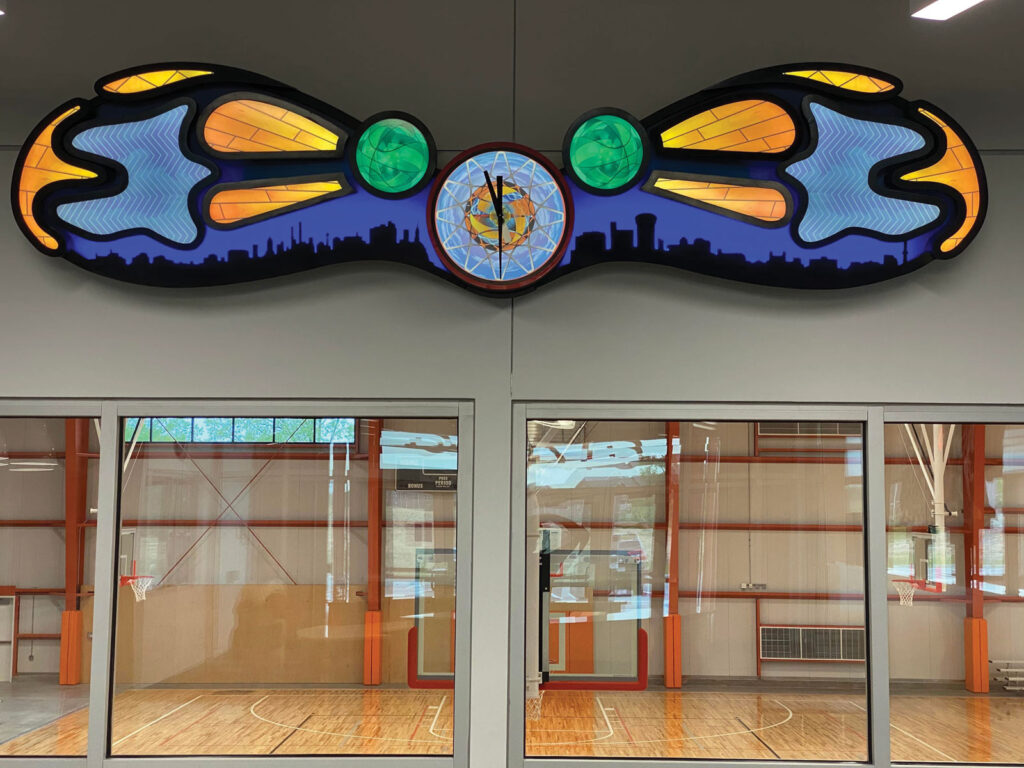 Columbia Sports Fieldhouse, located in A. Perry Phillips Park, installed mixed-media artwork in 2019 from local artist David Spear.
"David is a well-known artist in Columbia and the council thought his artwork represented all the different groups for Columbia Fieldhouse. It is a fun and dynamic piece." Sarah said.
The artwork featured at Columbia Sports Fieldhouse is an interior, mixed-media creation, different from David's traditional medium of oil on canvas.
"My idea was to incorporate the functions of the building in the artwork and make something completely different than I have ever done before," David said.
These installations were created to incorporate the sports played at Columbia Sports Fieldhouse. Ambition, Boundaries, Objective, and Game Time are the names for the pieces featured at the sports facility.
"The art creates a public museum in our city that they can experience in everyday life and make no special trip to experience it. It improves the lives of the residents and creates a welcoming place," Sarah said.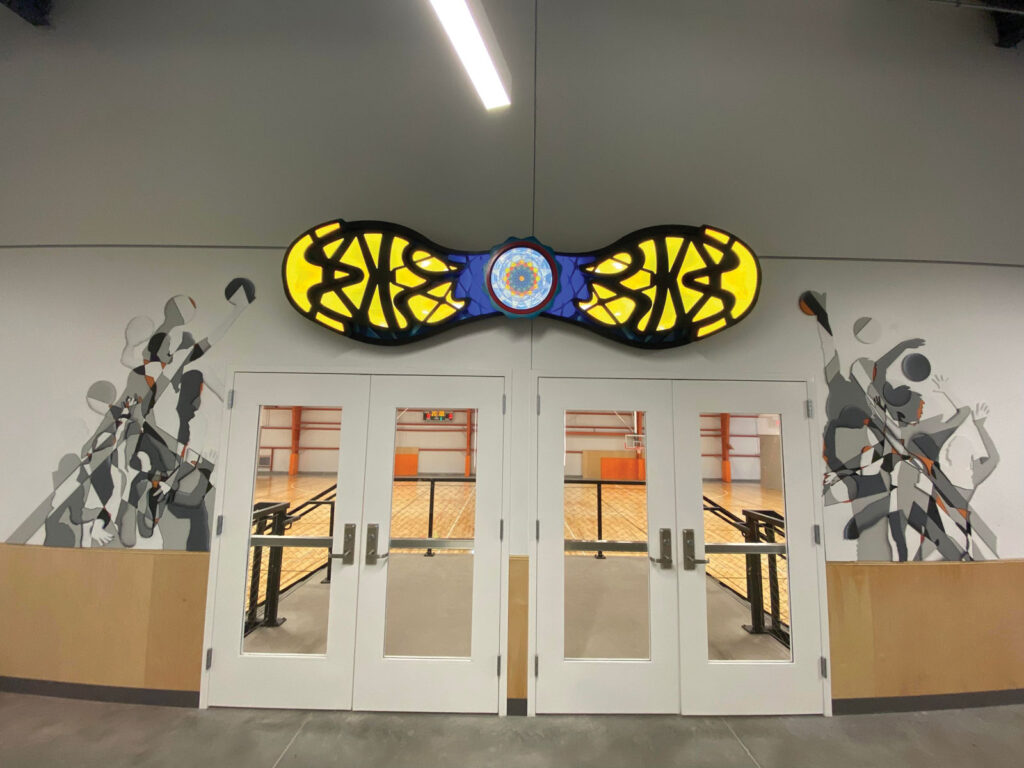 The experience and artwork that comes from Percent for Art strengthens the COMO creative community by facilitating a feeling of belonging.
"The art creates a sense place and helps makes public places that people want to be in and feel like they can either learn or be challenged by," Sarah said.
Not only does the art improve the lives of residents, but it also creates a welcoming sight for COMO visitors.