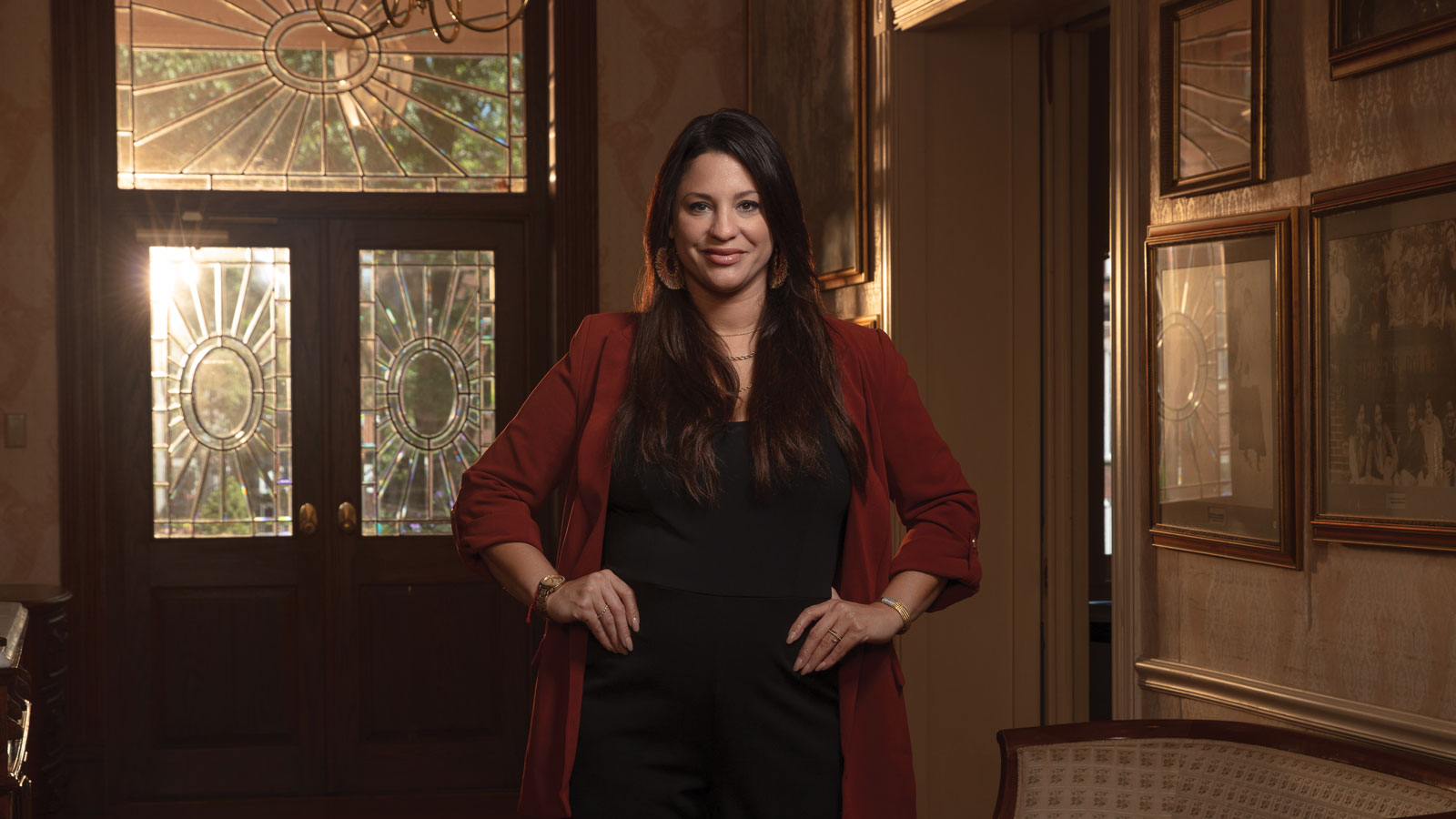 Stephens College is committed to helping women become the very best versions of themselves. Mission Promise Kept is keeping America's promise to women who served.
According to Pew Research Center, 11% of United States veterans are women. That may not sound like many compared to the 89% who are men, but that's roughly 2 million women who have served — and their numbers are growing. 
The calculus can be confusing. The number of total veterans is expected to decrease by 2046, but the number of women veterans is predicted to grow to 2.2 million during that period. By then, 18% of all veterans will be women, and they will continue to face challenges after their military service that their male counterparts do not. In fact, from enlistment to duty to reintegration in civilian society, women face unique challenges. But a program at Stephens College, Mission Promise Kept, aims to deliver on the promise the country makes to all those who served by addressing the distinctive trials women veterans confront when they leave active duty.
Women Veterans Face Unique Challenges
Elizabeth Herrera is the executive director of Mission Promise Kept. An Air Force veteran and former executive director of True North, Elizabeth's background appears as well-qualified to lead this revolutionary program as Stephens is to develop it.
"Who better to answer the call and answer the need that women veterans are facing? When we talk about equity and justice, we often think about specific groups which rightfully are deserving of equity and justice," Elizabeth says. "However, women veterans don't get the opportunity to be served properly as a critically underserved population."
If you want to know what makes them a singular group, consider the statistics that inspired Stephens College President Diane Lynch's impetus for the program.
Women veterans are more likely than male veterans to experience depression and isolation. They suffer PTSD at twice the rate of men, primarily because they experience sexual harassment and assault at much greater rates than their male colleagues. They are more likely than men to be single parents with primary custody of their children. Women veterans are also twice as likely to become homeless than women who are not veterans.
"Being a women's institution, Stephens College has historically answered the call for women in every generation they've been a part of since its beginning," Elizabeth says. "We are a leader in serving women and the needs that women have at the place that they are in time, and we are fulfilling what this generation needs."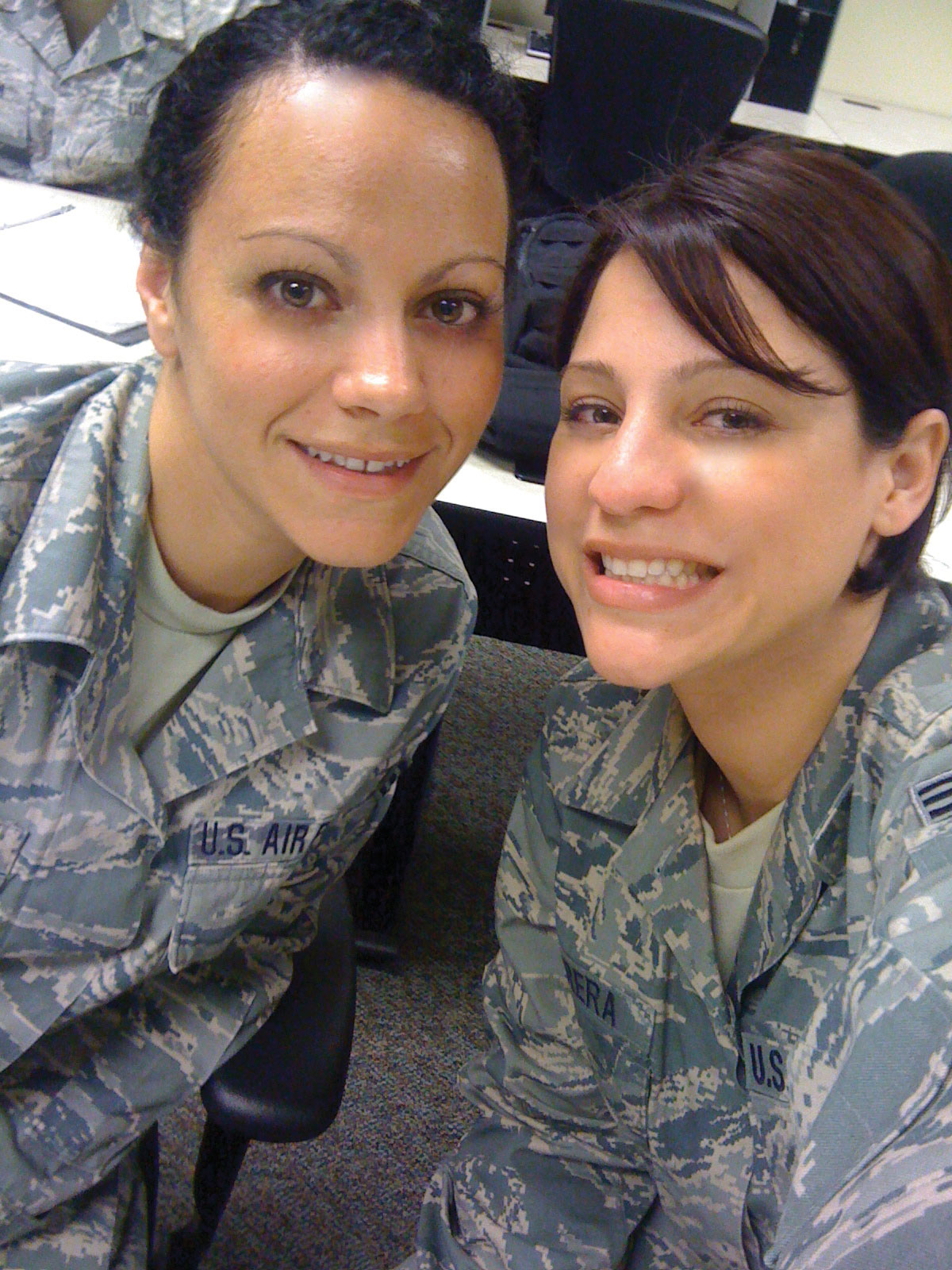 Not Your Average College Students
According to the Veterans Education Project, "Women [v]eterans are often overlooked, forgotten, or even invisible after service due to cultural bias, both within and outside the military, making them an at-risk (in some circumstances) underrepresented group on and off-campus."
Nontraditional students (i.e., those ages 24 and older) often have a difficult time navigating higher education. Many of them take classes while working full-time jobs to support a family. Moreover, the age disparity makes it difficult for them to "fit in" with their classmates. Considering the differences in life experience between women veterans and recent high school graduates, there can be little common ground.
But fellow students aren't the only barriers. Colleges themselves are often part of the problem.
"Lack of flexibility in college admissions often create barriers," Elizabeth says. "The credit you get from the military education or military continuing educations isn't always transferable. Most colleges are not very generous, understanding, or accepting of those credits, and that's problematic."
Women struggle with the transition from their military experience to college, especially when what they have done isn't recognized as a distinctly valuable asset to their education.
"Women wonder why: I've done all these things. I was good enough to be in charge or be responsible for nuclear weapons, be in an aircraft that is worth close to a billion dollars, or lead troops into battle. But my experiences are not good enough to be considered for admission into the academic setting," Elizabeth says. "So, am I less than? Am I not smart enough or good enough? Do I not fit in? Those sorts of things contribute to women veterans' continuous feelings of isolation and make it much more challenging for them to integrate into civilian life. And it does not need to be this way," she says.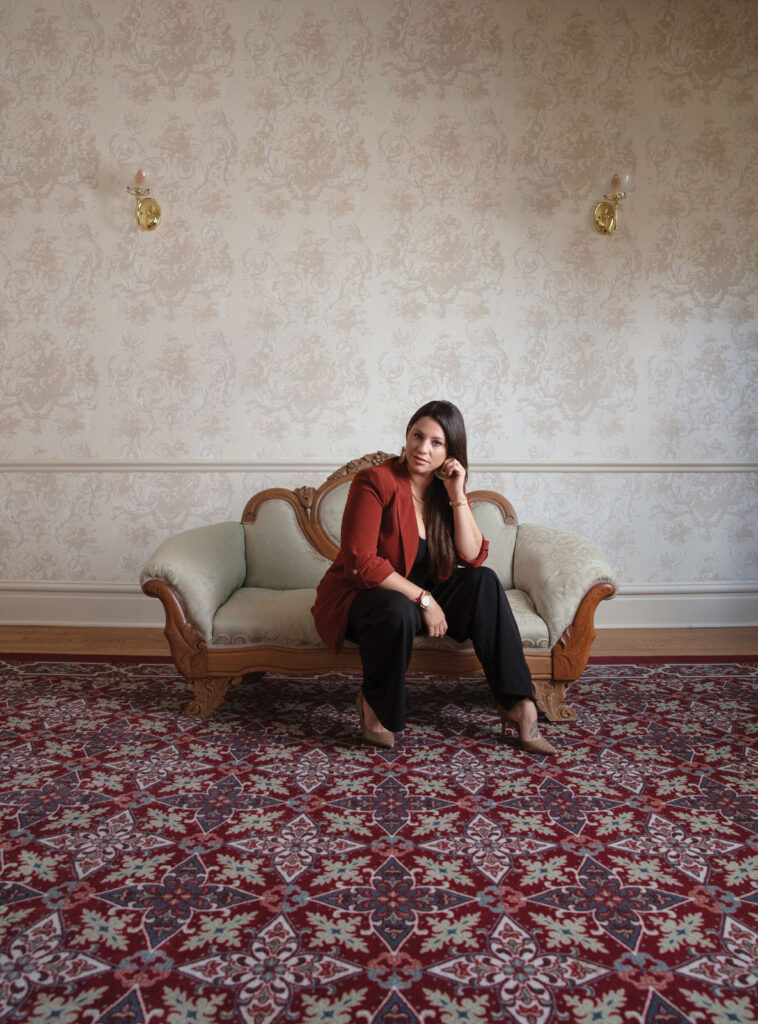 Answering the Call
Mission Promise Kept recognizes and honors the rich experience, worldview, leadership, commitment, resolve, and discipline women veterans bring to higher education. Additionally, the program removes the unique barriers they face to earning a degree. Stephens has created a research-informed, living-learning community with all the support women veterans may need to be successful.
The college has renovated one floor of Columbia Hall to include fully furnished 1- and 2-bedroom apartments women admitted to the program can live in year-round, even if they aren't taking classes. Two other spaces in the hall are dedicated to wellness activities and meeting with external support services, mentors, and a case manager whose role is to ensure these students are receiving all the services they need to be successful.
Children of these women can not only live with them, but Stephens will admit them to the on-campus Children's School, facilitate transportation to neighborhood Columbia Public Schools, and assist with childcare needs. And of course, since Stephens promotes itself as the most pet-friendly campus in the country, pets are also welcome.
The program builds a network of academic, mental and physical healthcare, legal, and social services to support those needs. For example, some women may need help with child custody and support issues. Others have received less-than-honorable discharges from the military because they were whistleblowers, victims of military sexual trauma, or suffered mental health issues such as PTSD. Although these can be upgraded to honorable discharges, the women seeking it must have legal representation by a civilian attorney fighting against the military's Uniform Code of Military Justice. Until the veteran prevails, she is denied VA benefits, such as access to healthcare and educational benefits from the GI Bill, as well as her military pension.
Mission Promise Kept works with a host of partners to assist women veterans and keep them from falling through the proverbial cracks in the system. Elizabeth says they have built partnerships and expect to work closely with the Harry S. Truman Veterans' Hospital, Mizzou Veterans Clinic, Missouri Veterans Commission, and Mid-Missouri Legal Services. The Stephens campus counseling program will provide services with a wellness focus to support the mental and emotional well-being of women veterans.
Mission Promise Kept also offers a built-in community of mentors, friends, and peers. The community fosters interaction among peers who share the good, the bad, and the ugly of their military experience, and share goals for an education that can give these women warriors and their families the opportunity to regain control of their lives and their destinies.
"Mission Promise Kept was developed to allow women veterans to benefit from Stephens College's strong reputation of being a leader in higher education for improving and enhancing the women's lives," Elizabeth says. "Our program's framework involves implementing a holistic, person-centered approach that is data-driven and research-informed. Its focus is on preparing, mentoring, and empowering veteran students to achieve academic success, personal growth, graduate, and lead lives that are meaningful to them, based on their own terms."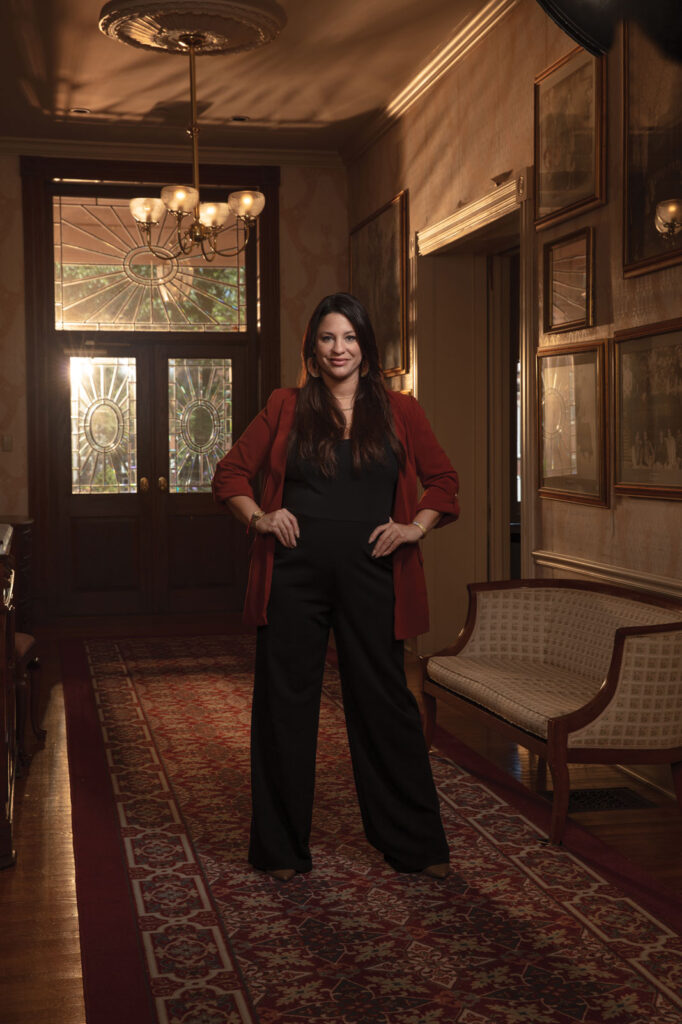 10 Students, 10 Ideals
Stephens holds to a tradition of 10 ideals, including respect, courage, independence, support, sensitivity, responsibility, belief, creativity, intelligence, and leadership which sound remarkably like those characteristics women who served in the U.S. military would possess.
Elizabeth, who was only hired in April 2022, is diligently working to recruit Stephens' first women veterans for the upcoming fall and spring semesters. She hopes that by the spring 2023 semester, all 10 spaces for the program will be filled.
Elizabeth admits that there's much work to be done. To paraphrase Robert Frost, Stephens knows it has a promise to keep, and miles to go before it sleeps.
---
If you're interested in learning more about Stephen's College Mission Promise Kept program, visit their website: stephens.edu/life-at-stephens/mission-promise-kept/