Opening Pathways to the Future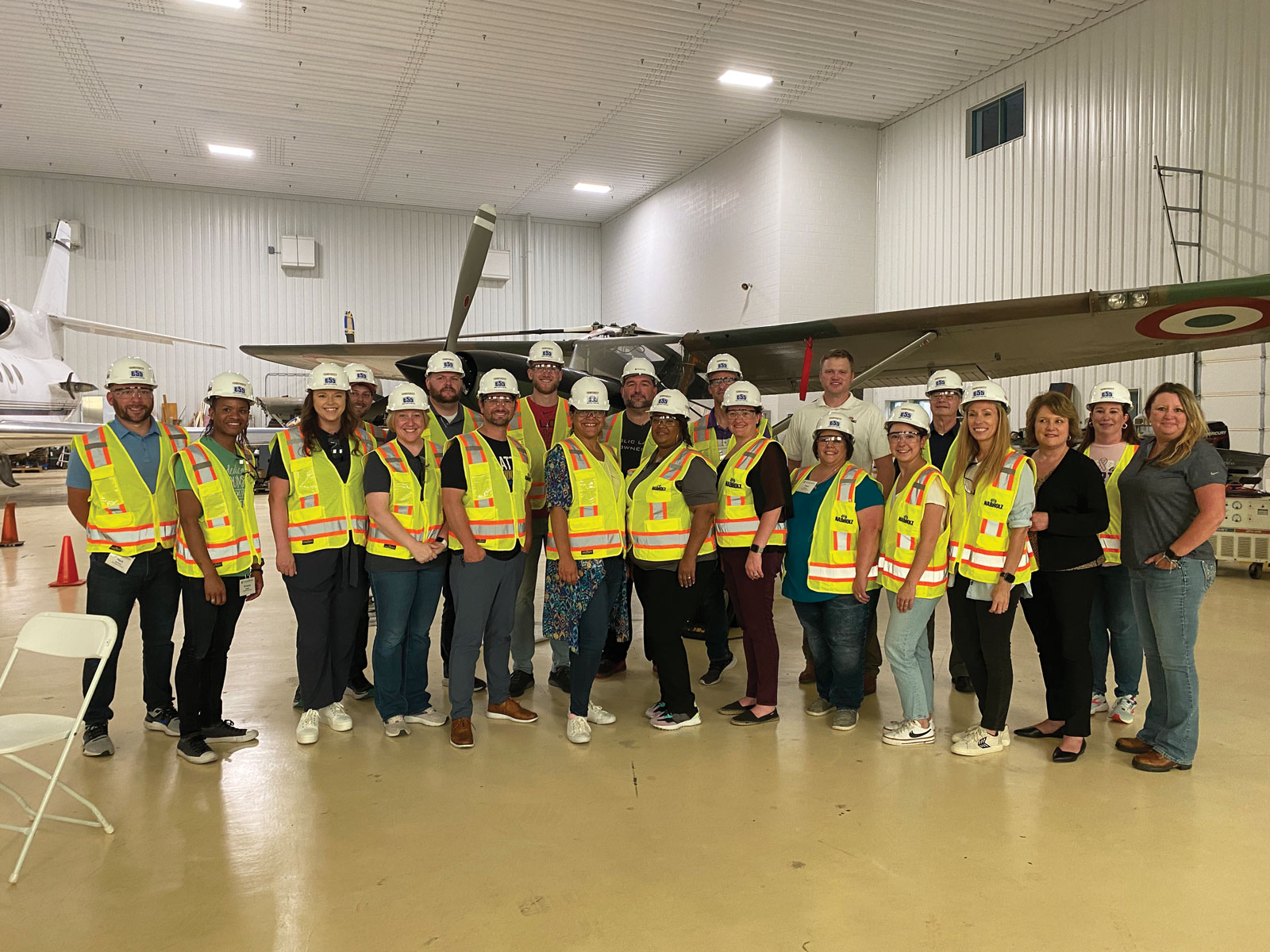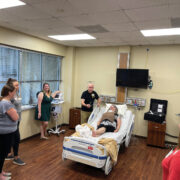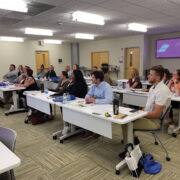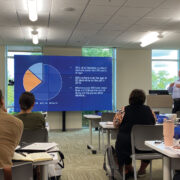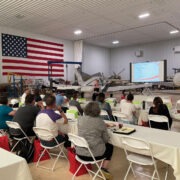 View Gallery
A new workforce development program focuses on training CPS educators.
You may have heard that Missouri's unemployment rate hit a historic low in June. According to the Missouri Department of Higher Education & Workforce Development, Missouri unemployment was 2.8% in June, down three percentage points from May and the lowest since the state began tracking unemployment in 1976.
While this is excellent news, many industries continue to struggle to rebound following the COVID-19 pandemic. And that's on top of a national skilled worker shortage that's been increasing in this country for more than a decade. A September 2021 Forbes article reported that "Attracting and retaining skilled workers has rarely been more challenging as 54% of companies globally report talent shortages — the highest in over a decade. According to a ManpowerGroup survey, talent shortages in the U.S. have more than tripled in the last 10 years, with 69% of employers struggling to fill positions, up from just 14% in 2010."
"Workforce development is the No. 1 concern [that] we hear from our business community — hiring and keeping a workforce," says Matt McCormick, president of the Columbia Chamber of Commerce. "This is a long-range process. This is why the Chamber exists — to help our local businesses."
The Show-Me Careers Educators Experience will be a new partnership between the Chamber and Columbia Public Schools which will attempt to bolster area workforce development by teaching our public school educators about different industries and how they can prepare students to enter them.
"The idea is to make sure our classroom teachers, school counselors, and administrators are up-to-date on industry needs to better support students' career aspirations as well as meet local labor needs," Matt says. "It's not necessarily 'What are you going to be when you grow up?' But, [rather], if a student is showing an interest in certain fields, we can foster that, so there's that stair-step that starts in elementary school and follows them through high school. We call them 'Pathways to Prosperity.' There are multiple pathways: Your traditional four-year university is one of those pathways, but there are also others such as certificate courses, or an associate degree, or courses through the Columbia Area Career Center. This gave us the opportunity to bring some of our teachers, counselors, and administrators together to learn about what all goes into different career fields."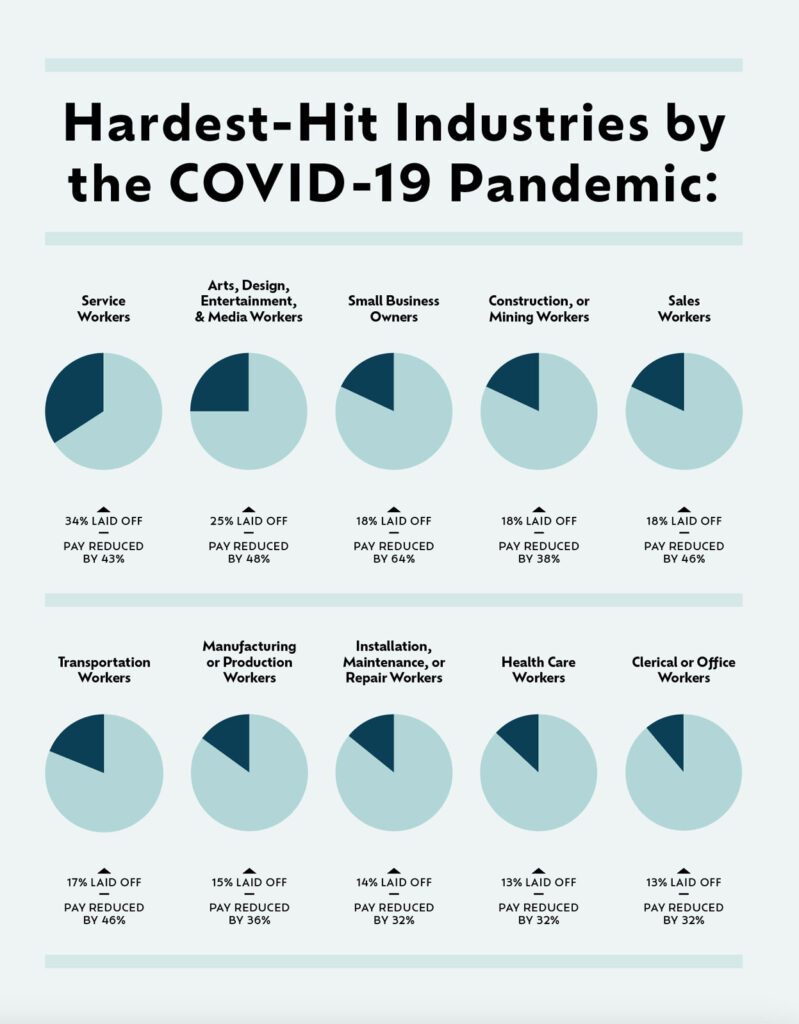 Inspiration from Alabama
Every fall, the Columbia Chamber of Commerce takes a delegation of several dozen local business representatives from all sectors, elected officials, educators, and community leaders to an "aspirational" city — a city that has things in common with COMO and that could provide a blueprint for our city's growth — for an in-depth idea exchange with the delegates' counterparts in that city. In 2019, the leadership visited Tuscaloosa, Alabama, a college city with a similar population size and median age to COMO's. At the end of the visit, the delegates overwhelmingly agreed that the key takeaway of the visit was workforce development. West AlabamaWorks (WAW) is, according to its website, "a network of interconnected providers of workforce services, including all of the governmental, educational, and private sector components that train, prepare, and match job seekers with employers."
Coming home to COMO armed with new ideas, the Chamber's board of directors asked staff to create an action committee to assess the feasibility of a regional workforce development collaborative within the chamber that could emulate WAW. A committee formed and began meeting in November 2019. Waylaid for a year by the pandemic, the Chamber launched its Workforce Development Division in January 2021 — The Show-Me Careers Educator Experience is the champion of this new division.
"We pitched the idea to CPS Superintendent Dr. Yearwood, who loved the idea, and to Randy Gooch, COO for CPS," Matt says. "We met with them, set a subcommittee, and started brainstorming how this would work. The Missouri Chamber of Commerce already had something like this in the works with an established curriculum, so we sat down with them and decided their curriculum was a great place to start." The curriculum has been implemented successfully in St. Louis, Kansas City, and Cape Girardeau.
The First Educator Experience
Teresa Maledy, president and CEO of Commerce Bank, along with Susan Hart, vice president for Reinhardt Construction LLC, co-chaired the committee to get the Educator Experience off the ground. They worked on securing host sites and sponsors.
The first cohort of 18 CPS educators went through the Educator Experience over five days in June.
"For the first year of our program, we wanted to stay with a smaller number of participants. CPS Administration opened the program to educators at Blue Ridge Elementary, Oakland Middle School and Battle High School," Susan explains. Blue Ridge Elementary and Oakland Middle Schools are "feeder" schools to Battle High, so this cohort represented the stair-step process through school that Matt described.
Among the industries the educators learned about included construction, health care, manufacturing, and the MU Research Reactor. The cohort visited Columbia Regional Airport's new terminal being built to learn about construction. They learned about different construction positions, what kind of training is required for them, and how to get there.
"University Hospital [was also a part of the experience], which was fantastic because [the educators] got to see all the levels that go into health care–it's not always a doctor–it's a number of things from working in the cafeteria, in technology or the administration side," says Matt.
"The program provides a unique, hands-on learning experience inside local companies," Teresa says. "Through these externship experiences, education professionals gain a more robust understanding of the technical skills, behaviors, and mindsets students need [in order] to be successful in professional environments."
More Connections to be Made
While you are likely aware of enrichment programs for students that introduce them to different career opportunities, Matt says sometimes those students lack the support outside of school to follow through on that enrichment. "It's great to get your students involved in this process, but if there isn't a support system to help them, there's a gap. That's why we decided to start first with the educators to build that support," Matt says.
"There's a part two to this as well–the Connector Series," Matt explains. "It's bringing those [educators] back four times a year to follow up with them about how they're incorporating this information into their curriculum. It also helps build a network between our educators and local businesses so they can work together [to connect students]."
The Educator Experience plans to expand the cohort to 40-50 educators in 2023.
"I believe the Show-Me Careers Educators Experience can energize, and provide needed resources, to help our educators more fully engage and excite our students about their futures," Teresa says. "I think the Show-Me Careers experience ultimately translates into real life opportunity pathways for the students; keeping more in school….resulting in higher attendance and graduation rates, which is a positive indicator of future success."
Susan is equally excited about the future of this program. "I love Columbia and want to make sure the Chamber and business community are working with local educators to connect CPS students to careers in all different local businesses and industries," she says. "We are stronger as a community when we work together. It was fulfilling for me to see the connections occur and am excited to see what will result from this program in the future."