Putting the 'Community' in 'Community Theatre'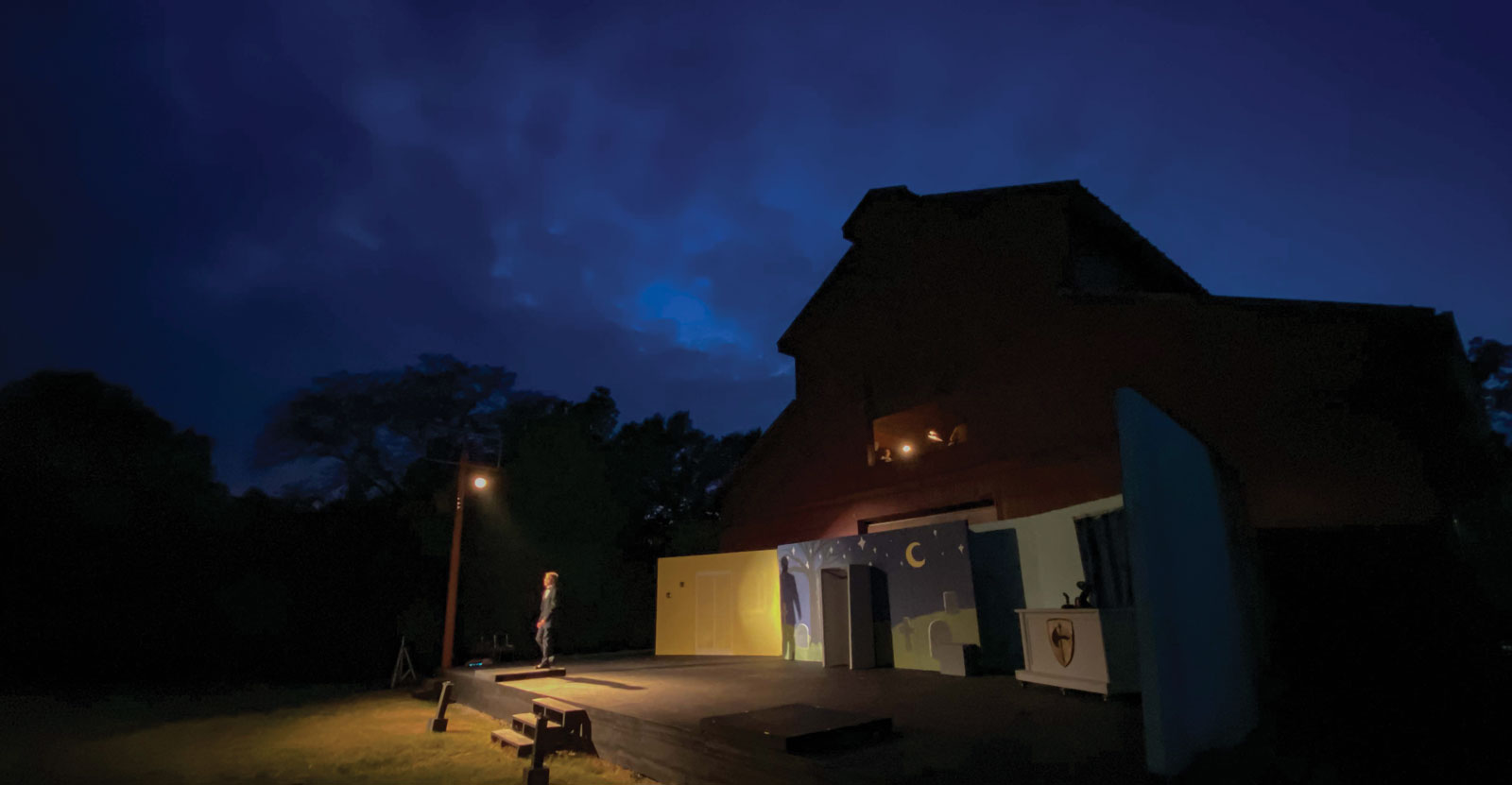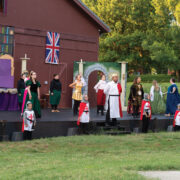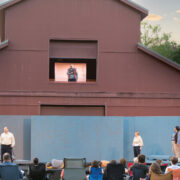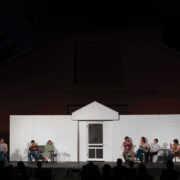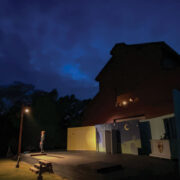 View Gallery
As Maplewood Barn Community Theatre nears its 50th season, Board of Directors President Sean Dennehy discusses the barn's past and present.
Established in 1973, Maplewood Barn Community Theatre is a nonprofit organization located in Nifong Park with the intent to provide family-friendly, outdoor live entertainment to mid-Missourians. Maplewood invites the community to come out, bring a blanket or a lawn chair, and enjoy an evening under the stars.
In 1969, Nifong Park was established as a Historical Garden Park for the City of Columbia with the attention on areas of culture and activities. Part of the master plan and blueprint by Columbia Parks and Recreation included using the barn as a performing arts center. The barn hosted a day camp until the spring of 1973 when Columbia citizens began to see the barn's true potential.
In 1973, the Nifong Steering Committee was presented with proposed renovations that would transform the barn into an outdoor performing arts center. The idea was to enhance Nifong Park by offering quality performing arts programs within the park and historic buildings.
The theatre is staffed entirely by volunteers. President of the Board of Directors Sean Dennehy has volunteered and done shows with Maplewood Barn Theatre since 2015 and served on the board for four years. The organization supplements production costs through ticket sales from each show, sponsorships, local donations, and donor grants.
"We are blessed to receive two major grants from Columbia's Office of Cultural Affairs and Missouri Arts Council who are our primary donors on an annual basis," Sean said.
Each year, Maplewood's productions start at the beginning of April and conclude at the end of September. However, the barn is closed the third week of September due to the annual Heritage Festival. When the season is not in session, Columbia's Park and Recreation rents out the barn.
From Fire Brings Betterment
On April 5, 2010, the 133-year-old barn was engulfed in flames where props, costumes, lumber and set pieces were burned. The cause of what started the fire is unknown, but it reopened two years later with a production of "Fiddler on the Roof."
"The barn was remodeled to look like a large barn on the outside but include indoor plumbing, air conditioning, and not having any animals there anymore," Sean said.
From Chaos Comes Ingenuity
"There were many attempts made to stay open [during the pandemic]. Our show, 'Love Labor's Lost' was done as a staged reading and all the rehearsal process was over zoom," Sean said.
With the staged reading, there were music stands and stools placed where people could stand up and give their bits as the audience members watched live but socially distant.
If you are on the go and want to listen to some full cast audio dramas and comedy, Maplewood has a Spotify and a Soundcloud channel to reach worldwide audiences. During the summer season, nonfiction content is also created. This idea came about with some board members with past experience at KBIA wanting to create content in their downtime.
"Our Christmas special of 'Miracle on 34th Street' was a radio piece done stage-like resembling a 1930 radio play with live sounds behind the scenes with some editing after," Sean said.
What's Coming
The 2022 season began with a production of "You're a Good Man, Charlie Brown" and auditions for "She Kills Monsters" have begun.
A focus this season is partnering with other nonprofits to raise awareness for them and the theatre. For the production of "You're a Good Man, Charlie Brown," Maplewood is partnering with Unchained Melodies Dog Rescue. They will be having an event for individuals to take pictures with their dogs with Snoopy's dog house and the Peanuts crew. During the May 12 show, Unchained will have a dog pet supply drive where people can bring dog bowls, leashes, and other items along with a discounted ticket.
"We have joked on the board to keep putting community into community theatre," Sean said.
And with next year being the theatre's 50th season, the staff is already plotting how it will celebrate.
"We are looking into doing a historical monologue from past productions and encourage past board members or actors from over the years to come out and celebrate," Sean said.
Maplewood Barn Theatre's upcoming lineup for this "Good Grief" season will also include "The Importance of Being Earnest." The box office opens at 7 p.m. and individuals can also purchase tickets on the theatre's website.