2022 20 under 40: Dr. Stephen Graves
Photo by Charles Bruce III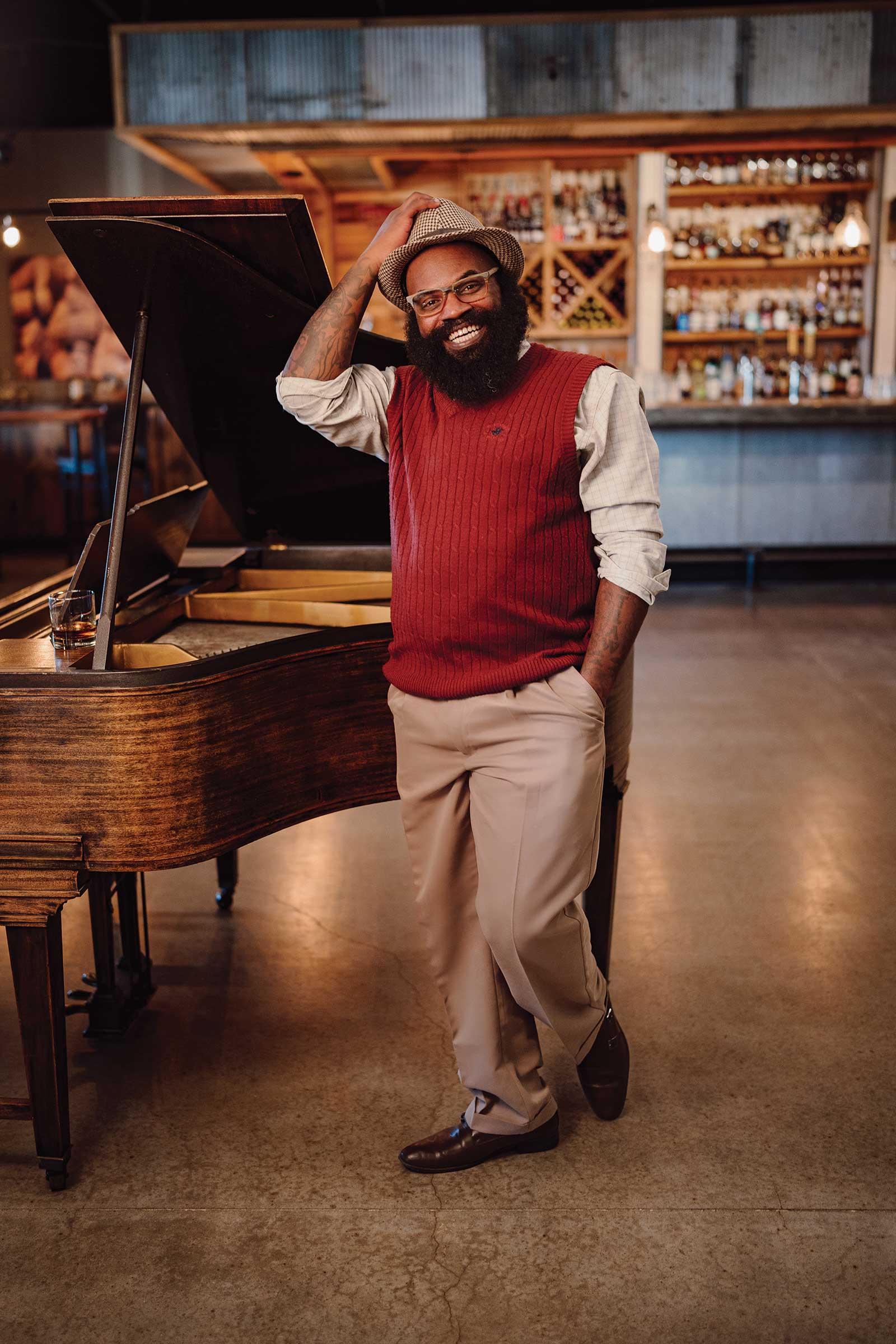 Assistant Professor, Department of Black Studies, MU
Age: 39
To make Columbia an even better place to live, Dr. Stephen Graves would create more opportunities for people of color to be represented in decision making and reduce the number of homeless people in our community. 
"I would also create more spaces for people who are having a hard time," Stephen says. "[That means] more shelters and learning centers to help people get back on their feet."
Stephen moved to Columbia five years ago and serves as an assistant professor and director of undergraduate studies for the department of black studies at MU. He has written two books and specializes in black politics, political theory, and American government. His research focuses on black political ideologies, social movements, and the intersection of racism and American political thought.
During his time here, Stephen has been acknowledged for his work by the students he teaches. "I am most proud of receiving the MU Faculty Teaching Award in Diversity and the Black Excellence 365 Award," Stephen says. "These awards are voted on by students. To be recognized for my involvement in working with and teaching diverse students and courses reinforces my purpose and intent in being in Columbia."
Natasha Jones has gotten to know Stephen through Troublesome, a non-profit Stephen founded several years ago. "Dr. Graves envisions a world that is equitable for all, and he takes action to affect change that can lead to such an end through teaching, mentoring, and encouraging others to find their own ways to do the same," says Natasha. "Dr. Graves is always speaking and engaging people in the community with an empowering message."
Stephen's goal for Troublesome is to focus on community outreach and provide educational and professional services to minorities and underprivileged groups. Some of Troublesome's recent activities include providing Thanksgiving meals for over 200 local families and hosting clothing drives that provide winter coats and job interview clothing.
Stephen has also participated on panels and community discussion forums at Ragtag Cinema, the Boone County Library, Second Baptist Church, and this year's Juneteenth celebration. "I believe in routinely and consistently lending my voice and talents to uplift and inspire people in Columbia," he says.
Stephen's guiding principles are to be himself, stand up for what is right, and never get outworked.
Fun Fact: Stephen loves to do puzzles and played the tenor saxophone in middle school.