2022 20 under 40: Kerri Roberts
Photo by Charles Bruce III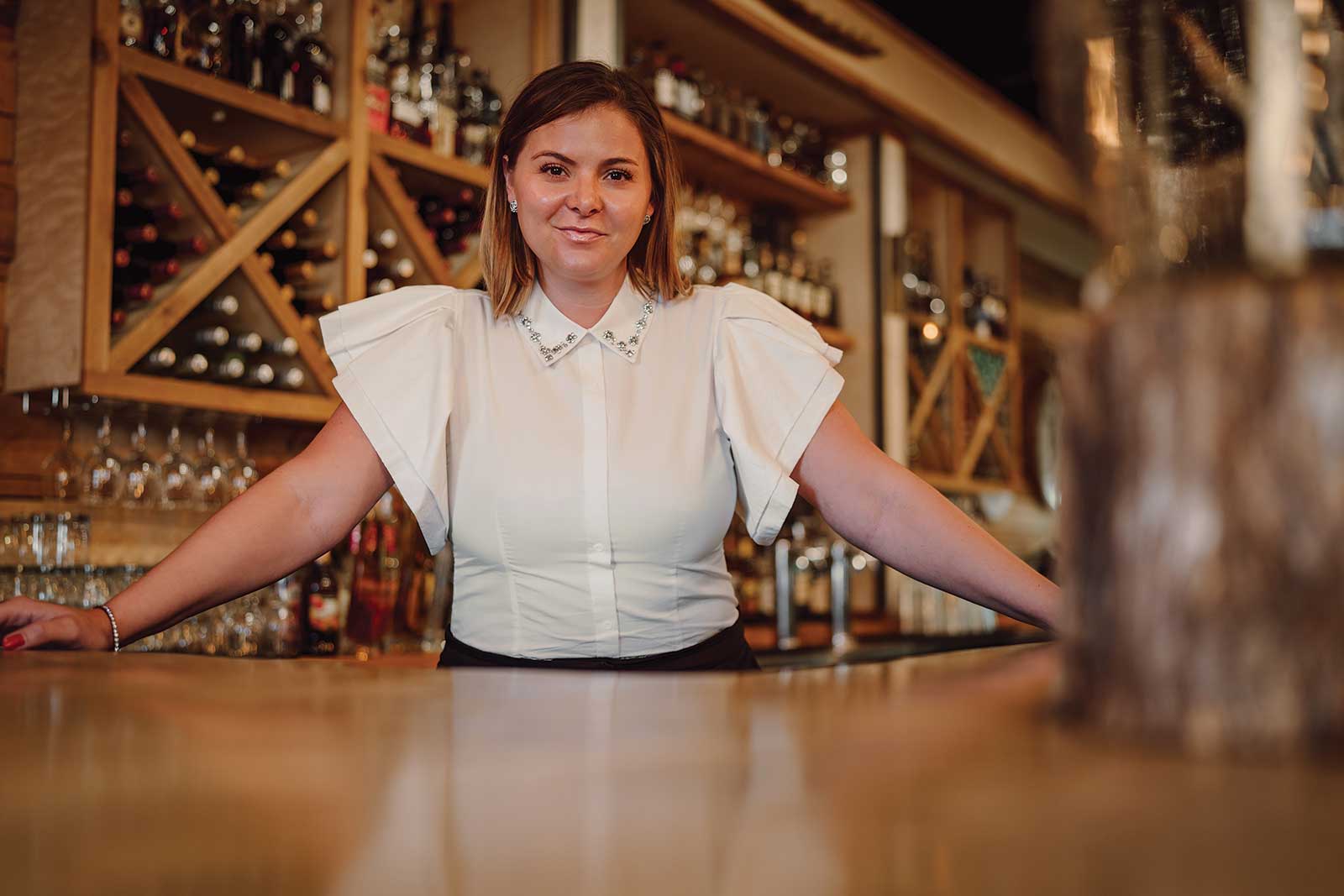 Chief Operating Officer, TIG Advisors
Age: 39
As a female executive in the insurance industry, Kerri is concerned about the drop in women in the workplace since the pandemic.
"It's painful to watch the data," Kerri says. "I want to advocate for women. I want to advocate for schooling and secure daycare options, and I want to advocate for workplace flexibility to give women more options if they desire to stay in the workforce."
As chief operating officer for TIG Advisors, Kerri is motivated to excel by her faith, which sets her guiding values. Her favorite Bible verse can be found in Colossians and encourages people to work at what they do with all their heart, as if working for God.
"My mom took me to church my entire life and my dad joined us there when he reached his 40s," Kerri says. "As a family, this built a very strong foundation for me that continues today."
In late 2017, TIG Advisors needed experienced leadership to help the owners in all aspects of operations, including aligning their people, processes, and strategy. They needed someone who could come into a 120-year-old company, take all the great benefits of that company, and make it better. They also needed someone who could come into a closely held family business and help them grow while balancing the blessings and challenges of being a family business.
TIG found that person in Kerri Roberts. "Kerri is a leader and a doer, not comfortable with the status quo," says partner Rich Miller. "And she had done just that in her HR leadership at both MidwayUSA and Veterans United [Home Loans], which are locally owned, closely held companies."
Rich adds that TIG Advisors has increased its profitability and operational health each year that Kerri has been in leadership.
"Kerri's commitment to TIG has gained the trust of the TIG team and its leaders," says Rich. "Our teams are much more aligned, and our culture is much better."
Personally, Kerri would like to see a Christian group for women in business leadership, much like The Business Advantage for men. "I don't typically say that out loud because then I feel prompted to start it or lead it," Kerri says, "but I would love to share this responsibility with other women in our community."
Fun Fact: Kerri grew up in the country and owns a 140-acre farm in the same area she's from. She hopes to retire there someday.