2021 20 Under 40: Julia Chisholm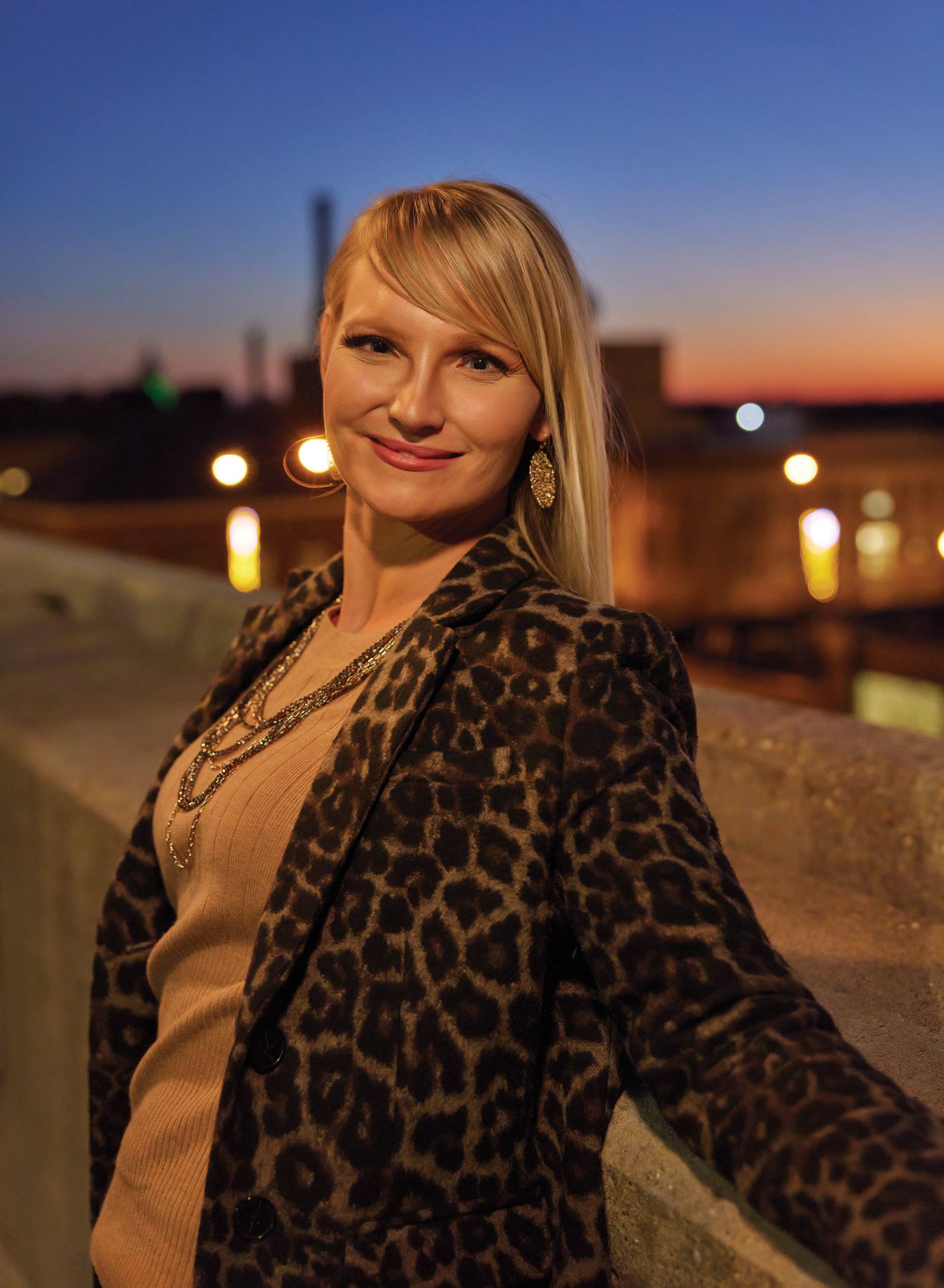 Ambulatory Operations Pharmacy Manager, MU Health Care
If Julia Chisholm could do one thing to make Columbia a better place to live, she would provide better access to affordable medications and incentives for wellness.
Affordable prescription medication is one of Julia's passions. She says: "Most people go to a doctor to get a medication, and there are so many new and innovative products available. However, even with insurance, many individuals are still unable to afford the high monthly copays and out of pocket costs."
As the ambulatory operations pharmacy manager for MU Health Care, Julia does much more than count pills. She manages the Mizzou Specialty Pharmacy, supports all of the outpatient clinics at MU Health Care, advises patients — you can even find her at a Saturday drive-thru flu clinic administering shots. On top of all of this, Julia is a mentor for families going through a new hearing loss diagnosis, an academic whose work has been recently published in a pharmacy journal, and a mother to five children.
Julia loves to make a difference. She has created a new career ladder for pharmacy technicians to advance professionally as a patient medication liaison. This team is focused on connecting patients, providers, insurance companies, and pharmacies — they are not only helping to improve patient care, but they're also making medications more affordable.
Her drive to make a difference isn't limited to medicine. Julia is an active mother at her children's school and after-school activities, and she's an active volunteer. Every year, her family participates in the Voluntary Action Center's Adopt-A-Family Program to help make a family's wish list come true.
Julia's family, team, and patients keep her motivated. "I love making a difference, no matter how small, and I never tire of going the extra mile. The intrinsic motivation of helping someone and contributing to a greater purpose drives me to continue to bring my best every day," Julia says.
She credits her love of reading for where she is today — she's even working on her first book, about her non-traditional career path to leadership in an academic health system.
Age: 37
Fun Fact: Julia is a retired NCAA Division 1 athlete in swimming and diving (emphasis on retired).