2021 20 Under 40: Jason Gruender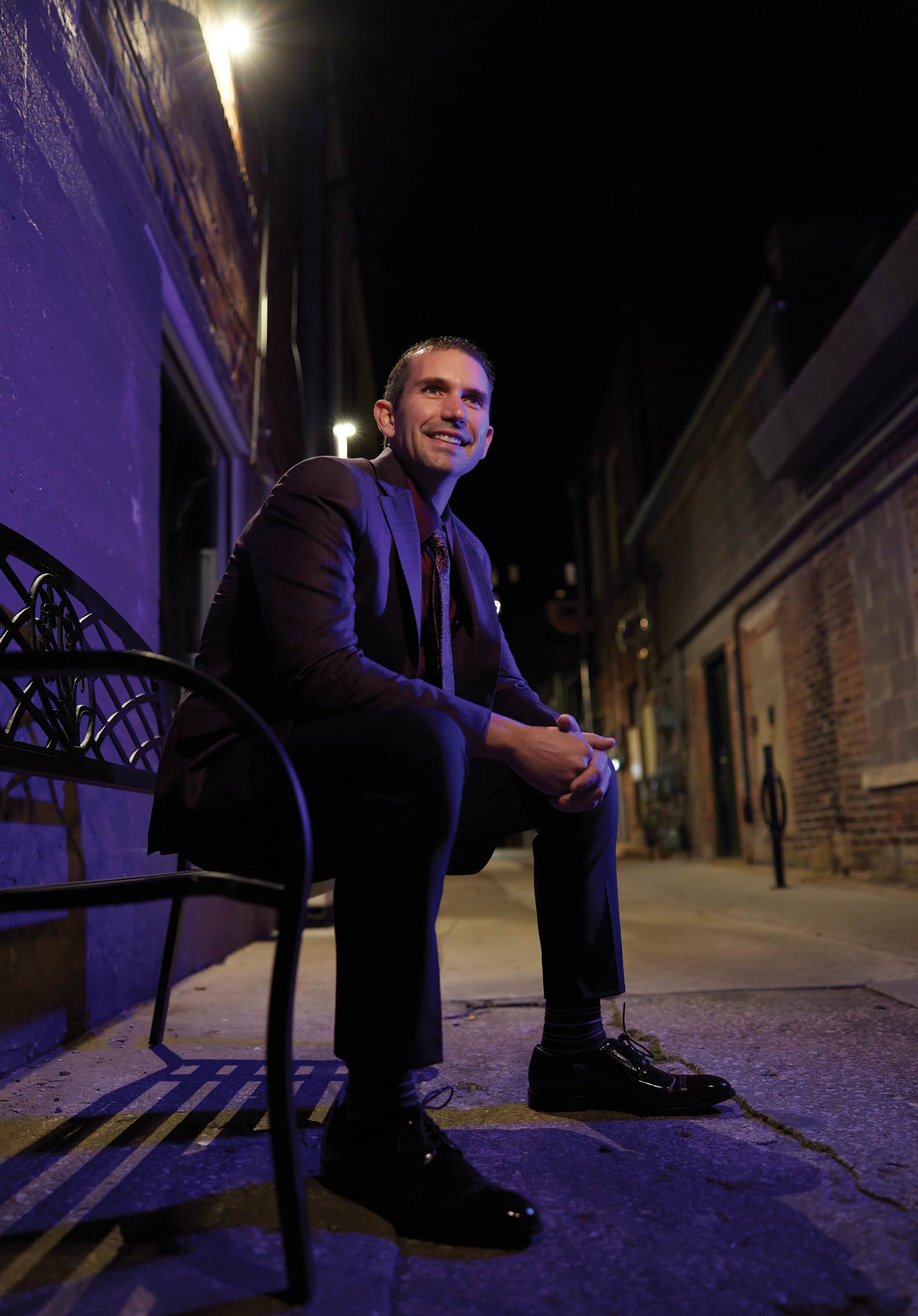 Vice President, Meyer Electric; Manager, Liberty Family Medicine; Owner/Broker, Liberty Insurance Solutions
When Jason Gruender's peers are describing him, they use one word — Superman. Most people know Jason from Liberty Family Medicine, but for 15 years, he has been with Meyer Electric, one of the largest electrical contractors in central Missouri, where he's now vice president. And, to add to the list, he's also the owner and broker for Liberty Insurance Solutions, as well as a husband and father.
For years, Jason has been achieving accomplishment after accomplishment that helps better himself and his community. In 2003, Jason obtained his degree in electrical engineering, but he wasn't ready to stop learning and advancing his skills. So, he set out to obtain his professional engineer license, which would require exams and years of training under licensed engineers, and in 2008, he achieved his goal. He also takes pride in helping to bring the model of direct primary care to Columbia alongside his wife, Dr. Bridget Gruender, at Liberty Family Medicine. He says, "[At Liberty] so many people have been blessed with top-notch care that they would have otherwise not received."
Jason and his family are also passionate about community involvement and giving back. He has several roles throughout the community — he's an ambassador for the Chamber of Commerce, and a member of the small business committee and Women's Network Steering Committee. And at Liberty, the companies have established a scholarship program where they highlight three local organizations and provide monetary donations every month. Some of Jason's favorites include Coyote Hill and Rainbow House.
One topic Jason is passionate about is the gender gap in many industries, including health care and construction — industries that he and Bridget are a part of. "I believe there is a strong chance my daughter will consider following in the footsteps of one of her parents and, for this reason, I plan to do all I can to help her have an equal chance of achieving whatever goals she sets forth," he says.
One of the people in his life that Jason credits with his development is his wife. "No one believes in me more than my wife, Bridget," he says. "I can't remember a single time in our relationship where she didn't support something I wanted to try."
Age: 40
Fun Fact: Jason spent a summer working on the pit crew of a Nascar truck team.