Local Perspective: COMO's Hooligans of Yesteryear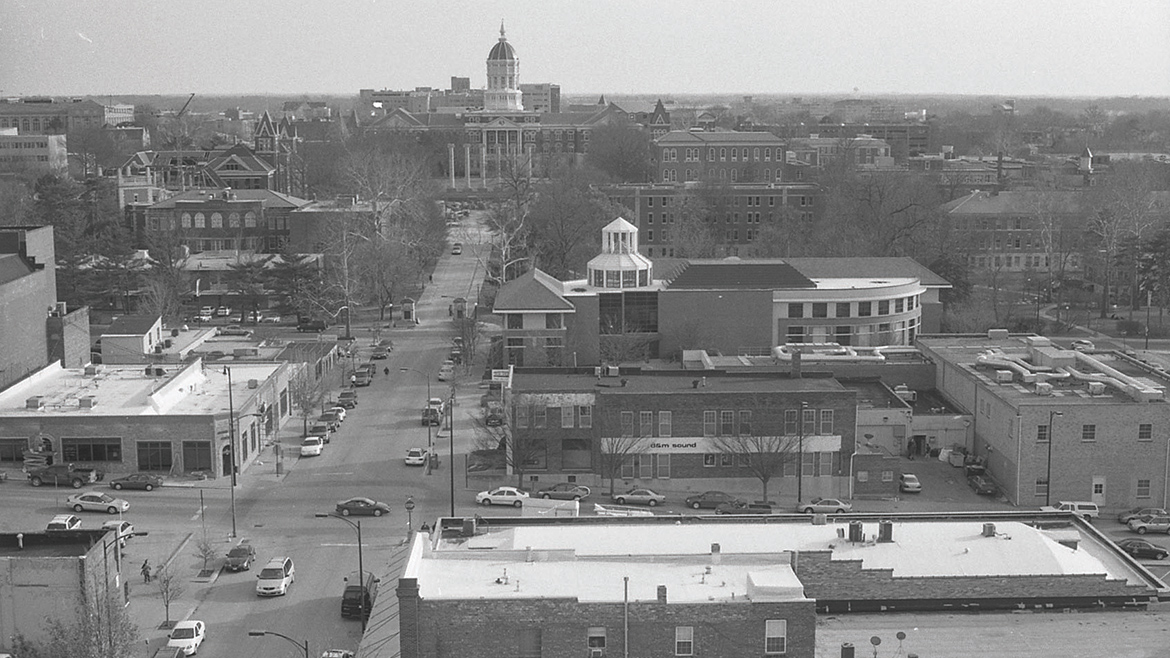 What is it about our downtown, The District, that is so f-ing awesome?! Specifically, what is it about these downtown businesses that make them feel like home when you walk inside? Or that you can go inside knowing that your day will be improved by it?
Well, after living in Columbia my entire life (minus six years after high school), owning a business on Ninth Street for five years, and now working for The District as the director of outreach with all these small businesses inside our boundaries, I think I've figured it out.
It's the owners.
It takes a certain type of person to want to be a business owner in the first place, and it takes dedicated business owners to survive in the ever-changing world of consumers' wants and needs. The owners are the hearts of these amazing businesses that bring so much to Columbia and Mid-Missouri as a whole. But here's the remarkable thing about it: These owners weren't always business owners. In fact, many of them were just crazy, 1980s punk-loving, Sub Shop-working hooligans.
Remember a little place called Shattered? Not the Shattered that was on Broadway from 2000 to 2007, during my underage partying days, but the Shattered on Cherry Street circa 1985 to 1999.
Here's the best description I found: "Think of Shattered as a guaranteed hangover. And we mean that in the best possible way. Enjoy the late-night debauchery, but drink lots of water and pop some Advil," states Clubplanet.com
Would you be surprised to find out that many current downtown business owners partied hard there together? A few frequent visitors were Christina Kelly, owner of Makes Scents; Tracy Lane, director of the Roots N Blues N BBQ Festival; Deb Rust and Robin Weatherford, owners of Tellers; and Leigh Lockhart, owner of Main Squeeze Café. They all frequented the club on Cherry Street.
Back during that era, Jeni Mae McKenzie, owner of Ophelia's Flowers, could be found working at Sub Shop, and like so many others, she had various radio shows on KOPN.
"The KOPN staff hated us," McKenzie remembers. "But people listened to our shows! We used to rule this town. Ha! Terrorized it, really."
Jesse Garcia, owner of Roxy's, used to paint and remodel houses before establishing his first business, Sapphire Lounge (and before my personal favorite, Sideshow), where Confetti Craft is now. Dan Dethrow — creator and namesake of Dan Bombs, Columbia's unofficial drink — started his bartending career at Tellers.
Personally, I know I drove Sabrina Garcia-Rubio crazy back in my high school days around the year 2000 when I'd go into her store, Maude's Vintage, just to play dress up and leave without ever buying anything. (Sorry, dude!)
Will Beevers, who recently helped open DrinKraft, used to run Cool Stuff in 2012. True/False Film Fest's David Wilson used to intro the movies at Ragtag (the 10th Street version) and half of the people there to "see the movie" were only there to see him. Remember the spicy hot dogs and personal-sized microwave pizzas?
It is these businesses, and the history people have with them, that make up the heart of The District in downtown Columbia. It's these business owners, the ones that ruled and terrorized the streets of downtown, that have grown up to open their businesses in a place they now happily call home. They are now creating jobs for our younger generation, the generation that won't get off the sidewalks with their damn Birds and rip down our trees. *shakes fist towards hooligans*
We've all been that age. But imagine what these kids will bring to our future: With the strong leaders and mentors they have within The District community, I'm excited to see what's next.
Note: Names have not been changed because they're all damn proud of it!
Nickie Davis is the director of outreach for the Downtown Community Improvement District.