Four Places You Need to Check Out or Revisit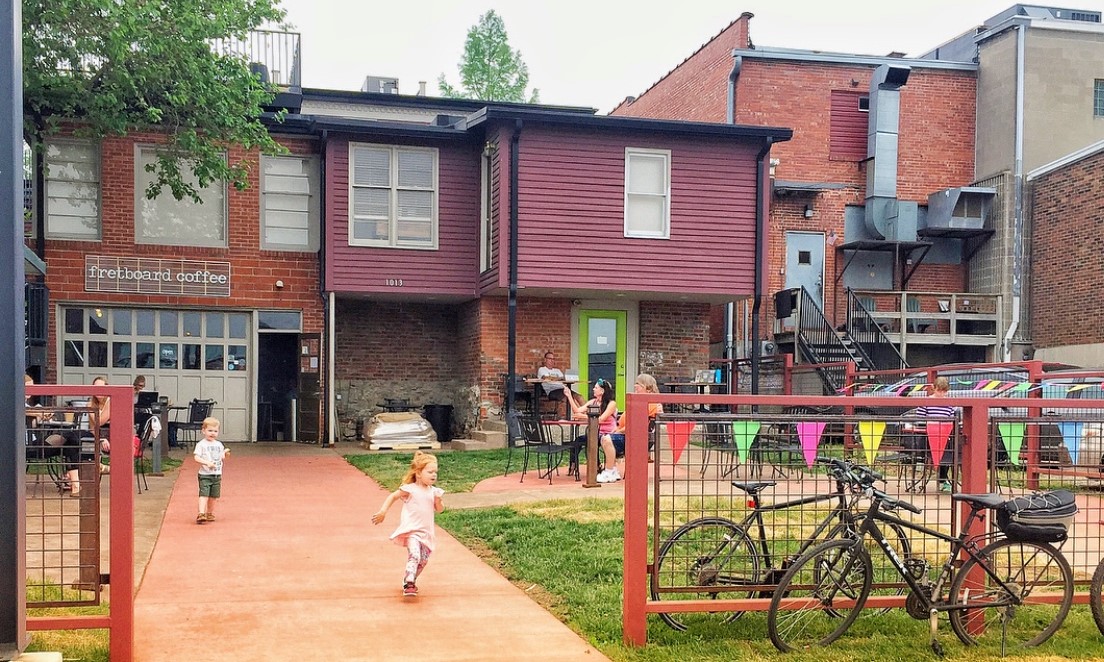 Columbia's pretty rad. We've got things going on and, better yet, things to do and take part in. Since my last two CBT articles have published, I've had lots of people ask me where to start exploring what Columbia offers. What are the top things they should be doing and seeing?
Without being overly dramatic, I could no sooner pick a favorite star in the sky! However, with my advanced years in Columbia and my love for all things local, here is my short list of the first places to visit and play in in The District.
The Blind Boone Home
Don't go down to North Fourth Street often? Neither did I until recently, when Blind Boone Home hosted an art exhibit. I didn't know the house was open to the public. Not only does it host public tours, but it's a stunning event space. This beautiful piece of history took 16 years to renovate, and with a self-playing piano, bronze statues, and two stories of the house filled with art, this is a must for townies, tourists, and everyone in the middle.
True/False Film Fest – Volunteer
If history and stunning architecture isn't your thing, how about another one of Columbia's claims to fame: the True/False Film Fest? Yeah, we all know: it's fantastic, especially this time of year when it's on everyone's radar. But wait, you may have attended the film fest, and you may have taken in the sights from afar, but have you volunteered for them? Have you become one of the insiders and felt the actual True/False volunteer connection? It's a thing! It took me maybe six years to start volunteering; I was reluctant only because I wanted to see the movies and was afraid I couldn't if I volunteered, but that's not true!
Once I was volunteering and in the thick of it, I couldn't imagine attending True/False and not signing up to help. Being a True/False volunteer enables you to see all that goes into an international film fest like this. Not only that, but they take care of you. Free movies, food, drinks, parties, yoga, and by the end of it, you'll have a whole new fantastic group of friends.
North Village Arts District
The arts district is a self-built community north of The District. This amazing eclectic network of small businesses, artists, restaurants, and community leaders is a nod to what Columbia is all about. Imagine the creative attitude of Austin, Texas, mixed with the open-mindedness of Boulder, Colorado, with a splash of Portland, Oregon, progressive. Wander the ARTlandish Gallery catacombs, take in world-class coffee at Fretboard Coffee, grab a one-of-a-kind drink at DrinKraft, eat all things allergy-free at Range Free, and catch a show at Rose Music Hall, Café Berlin, or Talking Horse Productions. Orr Street Farmers Market starts up in April, and I cannot wait!
Ninth Street
The final location on my list is the place that started it all for me, my slow burning love for Columbia and the culture it provides. Ninth Street is home to many beloved businesses, early morning coffee shop meetings, late-night debauchery, first dates (some you want to remember and some you don't), and life-long memories. Whether it's a tea, Sparky's ice cream, or lunch on a patio, next time you're on Ninth, take a minute to experience the life that's happening around you. There's so much to see on one short little street.
We're lucky we can be a part of it all. #itsgoodtobehere