Local Perspective: An Economic Catalyst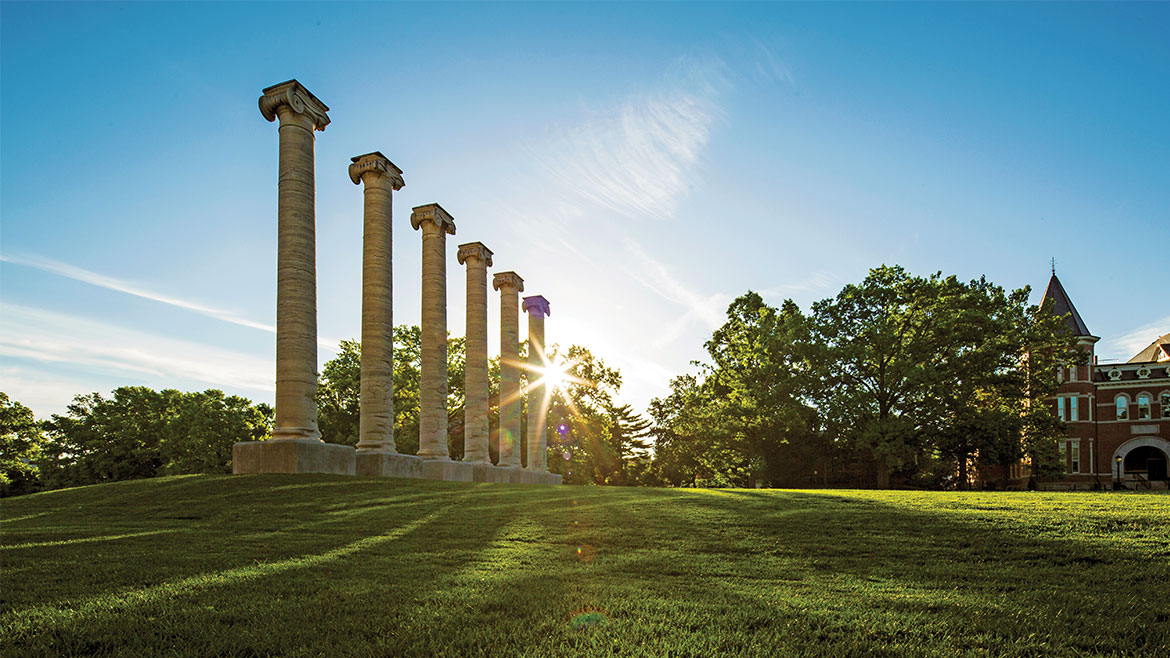 As we chart our future at MU, we are focusing our energy on providing a world-class, comprehensive education at an affordable price, enhancing the student experience, and creating an environment that fosters interdisciplinary research and creative works.
These goals are likely no surprise to the citizens of Missouri. MU's graduates are creating jobs and making a difference at the highest levels in business, government, and the arts. Our graduates include current and former top leaders at companies across the country, including Edward Jones Investments, Panda Express, Burlington Northern Santa Fe Corp., Scottrade, and Yum! Brands.
People may not know, however, that in addition to producing thousands of college graduates each year, the university drives economic prosperity in the state. According to a recent study, MU directly and indirectly supports more than 46,000 jobs and has a $3.9 billion impact across Missouri. And we have plans to increase that contribution.
We've begun implementing a plan to double MU's research funding from external sources in the next five years. This growth will significantly impact the local economy, bringing an increase in purchased goods and services and attracting more professionals to Missouri. For every external research dollar, we add to the economy by seven dollars.
There are many reasons MU makes Columbia a destination for young professionals, from our vibrant and growing arts programs to our nationally-ranked sports teams. But scientists and doctors around the world also know us for our research and related economic development. Our MU Research Reactor — the most powerful research reactor on a college campus — serves as a multidisciplinary research laboratory that is also supported by industry-sponsored research and development. The reactor currently supplies radioisotopes to researchers and medical companies worldwide that aid in the development of diagnostics and life-saving treatments for cancer and other diseases.
One such isotope, lutetium-177, is the active ingredient in Lutathera, a first-of-its-kind cancer treatment developed by Advanced Accelerator Applications with support from MU researchers. The company recently was acquired by Novartis for $3.9 billion, and our reactor is the sole North American supplier of the isotope to the company.
Now we're pursuing the Translational Precision Medicine Complex, a planned $200 million-plus facility that will open in 2021. The facility will draw talent and funding to further create industry partnerships while giving our students and researchers unparalleled educational opportunities. This work, focusing on major problems in oncology, vascular diseases, and neurological diseases will be done in partnership with MU Health Care, ensuring that breakthroughs in the lab can be translated to better care at the bedside.
With innovation comes intellectual property, and steps are being taken to ensure that the inventions and discoveries made every day at MU are protected. More importantly, we're developing mechanisms for translating these inventions — including life-saving medical treatments, weather forecasting technology, and smartphone apps that improve quality of life in so many ways — so that they can benefit society.
In this work, we are also directly reaching out and engaging with our citizens to understand their needs. That spirit informs our ongoing efforts to help Missourians launch new businesses and patent their ideas through programs such as the MU Entrepreneurship Legal Clinic, which provides legal services to start-up businesses, and MU Extension's Business Development Program. Just last year, the work of this program resulted in a nearly $600 million increase in sales for Missouri businesses and the creation or retention of more than 8,000 jobs.
Research universities like MU are known for their contributions to the economic prosperity in the communities around them as hubs of research, innovation, and culture. We are proud to work with our many partners at agencies and other institutions toward the shared goals of attracting new companies, meeting industry challenges, spurring research and innovation, and educating our state's future leaders.
Alexander Cartwright has served as the University of Missouri's chancellor since late 2017.