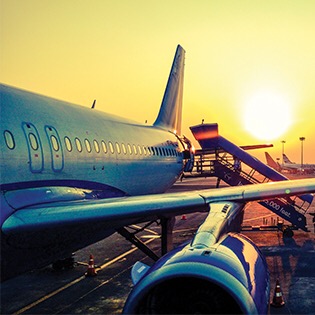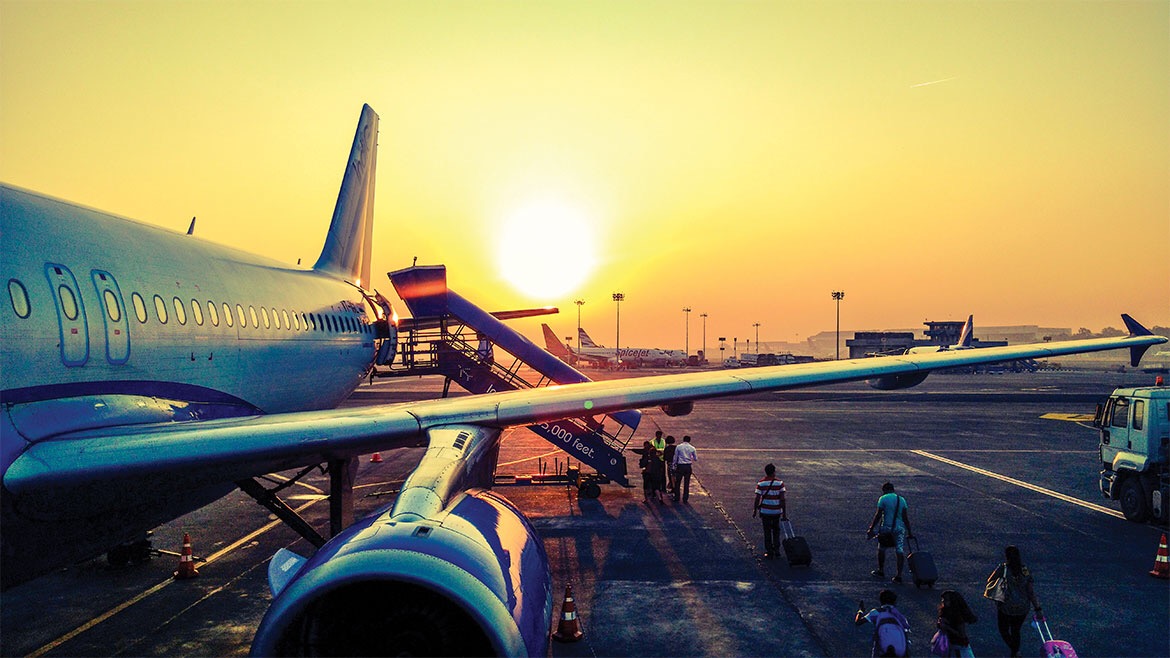 175,860 passengers flew out of Columbia Regional Airport last year on scheduled airliners serving Chicago, Dallas-Fort Worth, and now Denver.
That's a far cry from the handful that boarded the first Ozark Airlines flights to St. Louis and Springfield from the old Municipal Airport when service began on September 4, 1952. For this year, estimates range from 190,000 to 250,000 boardings that will be determined by airliner capacity, additional flights, and destinations.
A raging success story today, but not many years removed from calls by some to close the airport — a frightening scenario, economically, that was rescued by former mayor Dr. Bob McDavid with some savvy advice about revenue guarantees brought on by the late Tom Baumgardner.
Now, Columbia and its airport are playing a game of catch-up. Where Springfield has two runways 8,000 and 7,000 feet long capable of handling virtually anything in the air, Columbia, slated at one time for lengthening its main concrete runway 4-22 to a length of 8,000 feet, has seen that project reduced to one 7,450 feet long, thus removing it from certification to handle certain aircraft. Meanwhile, the asphalt crosswinds runway 13-31 is being lengthened from 4,401 feet to 5,500 feet, which will be adequate, but barely.
While we were asleep with our airport, Columbia received a total of $28,000,000 in federal grants to improve and enhance its non-motorized transportation network.
Now, three years after consultant Parsons Brinckerhoff advised us on the design and placement of a new passenger terminal, the city has decided to locate the facility south of the existing terminal that was built 50 years ago. Many of us were cheering for a dream facility north of the crosswinds runway with plenty of room for expansion that was south of State Route H.
Federal Aviation Agency grants are keyed to the revenue streams Columbia would provide on a matching basis. The city crossed the first hurdle last August 8, when voters assented to a modest increase in lodging taxes that the FAA deemed adequate for the present planned expansion. Our failure to generate additional revenue from parking fees, for example, denied the city the additional funds for the more ambitious north terminal that would have required more concrete and delays incurred by environmental studies.
Many of us have been skeptical about the proposed south terminal and the abridgment of a promise last August for one on the north.
Now that we know more, the city may have a winner here.
The city will relocate the hanger south of the present terminal. A $2.5 million MoDOT grant facilitates removal of the FAA Flight Service Building next to this hanger. Next to it, the city-owned building leased to the U.S. Postal Service could be incorporated into the new terminal or eventually demolished. Further south, the privately-owned hangar for the Ozark Airlines reincarnation a few years ago could figure in any future development.
That's the beginning, and it looks encouraging, even if serious work isn't slated to begin for another year.
Our next visit will hone in on necessary temporary measures to improve the existing facility, whether or not to charge for parking, and the dilemma the region will face if airport growth expands at some fantastic rate with larger planes, additional carriers, and a spate of new destinations.  CBT

Al Germond is the host of the Columbia Business Times Sunday Morning Roundtable at 8:15 a.m. Sundays on KFRU.