Once upon a time, a college education was a first-class ticket to a better life.
Between 1997 and 2011, 45 percent more Americans boarded that train to the good life, according to a 2014 report from the National Center for Educations Statistics. During that same period, the University of Missouri experienced a 50 percent enrollment increase.
However, the recent NCES report has projected that growth will slow to 13.9 percent from 2012 to 2022. Respected research institutions, publications and higher ed influencers have taken a stab at the question: Is college worth it? Is it for everyone? Is it a prerequisite of success?
No one will argue that the unemployment rate for college grads is lower, and wages are higher (along with their chances of advancing to a management role). In fact, NCES estimates college grads will make $450,000 more over a 30-year career in the workforce than their high-school diploma-wielding counterparts.
But the research firm PayScale found that those numbers largely depend on the degree program; engineers, for example, would make about $1 million more, while arts and humanities degree holders might make less than those with a high school diploma or less. As reported by The Economist, "All [degrees] doubtless nourish the soul, but not all fatten the wallet."
And though the cost of college has continued to increase nearly five times faster than the rate of inflation, graduates' salaries have remained flat for nearly a decade. According to the December 2013 edition of the Bureau of Labor Statistics' Monthly Labor Review, only 23 percent of jobs will require a bachelor's degree or higher by 2022.
Meanwhile, the demand for skilled trades has continued to grow as that workforce ages. According to the ManpowerGroup, 53 percent of skilled trade workers in the U.S. were 45 years or older in 2012, compared with 44 percent in the overall labor force.
Although higher education is arguably the lifeblood of Columbia's economy and will remain so for the foreseeable future, the city is also fueled by a workforce that chose a different route. Here are the stories of seven Columbians who found success on a less traveled path.
Jacob Holman, Winemaker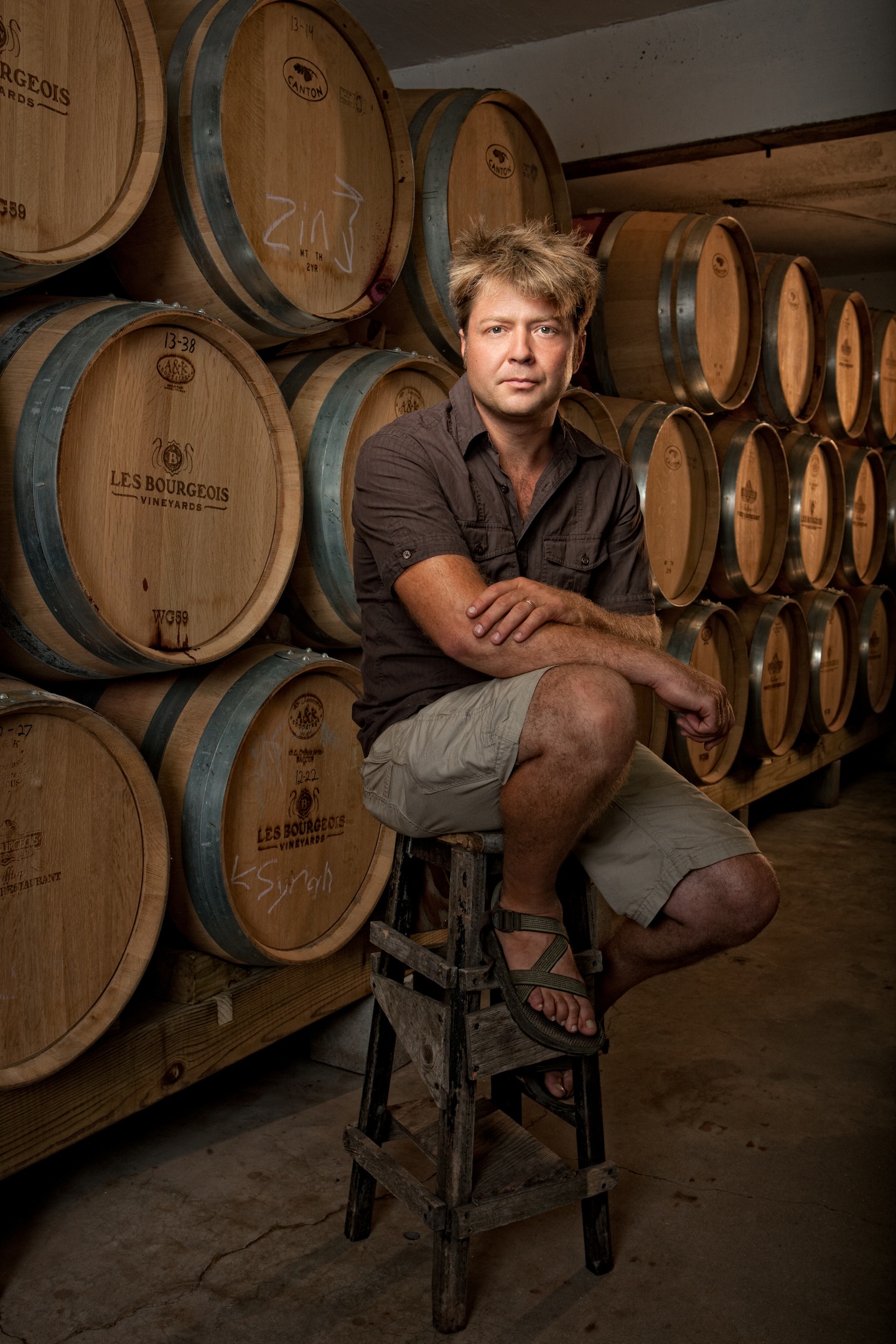 "Wine is so romanticized. It shocks people that a lot of it is cleaning, squeegeeing and getting down in the muck. Some of it's romantic, but there's also a lot of dirty work."
Company: Les Bourgeois Vineyards
Years in the trade: 15
*What a winemaker does: Oversees and participates in the production of wine, including the maturation of the grapes, the fermentation process and blending as well as the storage, bottling and sometimes even marketing processes.
Breaking in: Holman was a biology major when he first began working at Les Bourgeois part time in the tasting room. As he learned more about wine, he began to really enjoy it and continued his employment as a cellar hand.
"I decided this could be a career I could pursue, so I quit school and threw myself into it," he says. He began to read as much as he could, attend seminars and lectures as well as check out vineyards in other "quirky" wine regions, such as Texas. He also learned by immersion.
"Les Bourgeois is good at bringing people up…" he says. "You don't need to have a degree in enology."
Holman then became a cellar master, assistant winemaker and, eventually, winemaker. He now consults other wineries on best practices, helps the University of Missouri with the development of its enology program, attends seminars to both teach and to learn and continues to experiment each year.
How to get trained now: MU now has an enology-based curriculum. Although it isn't necessary to get a degree, Holman says he might have participated in the program if it had existed when he was in school.
"I looked into Cornell and UC Davis, but I knew if I wanted to make wine in Missouri, I should stay and learn here," he says. "It's not apples to apples." Holman also suggests internships or experiencing actually working at a winery. Another important factor is training your palate.
Job perks:
Independence
Flexible hours
The physical aspect of creating something
Don't be a winemaker if you: Can't stand being dirty, lack the ability to smell or taste, don't appreciate wine or don't pay attention to small details.
Dinner party shockers:
The easiest way for a winemaker to die is with carbon dioxide poisoning.
Holman works 80- to 100-hour weeks during harvest.
*Median pay: $58,610 per year, $28.18 per hour
*Entry-level education: See "How to become one."
*Number of jobs, 2012: 38,500
*Job outlook, 2012-2022: 9 percent (average)
*Employment change, 2012-2022: 3,600
*Source: Bureau of Labor Statistics (Note: Winemakers are categorized as agricultural and food scientists by the BLS.)
Tracy Thorpe Taylor and Shelley Mayer, court reporters and co-owners of Tiger Court Reporting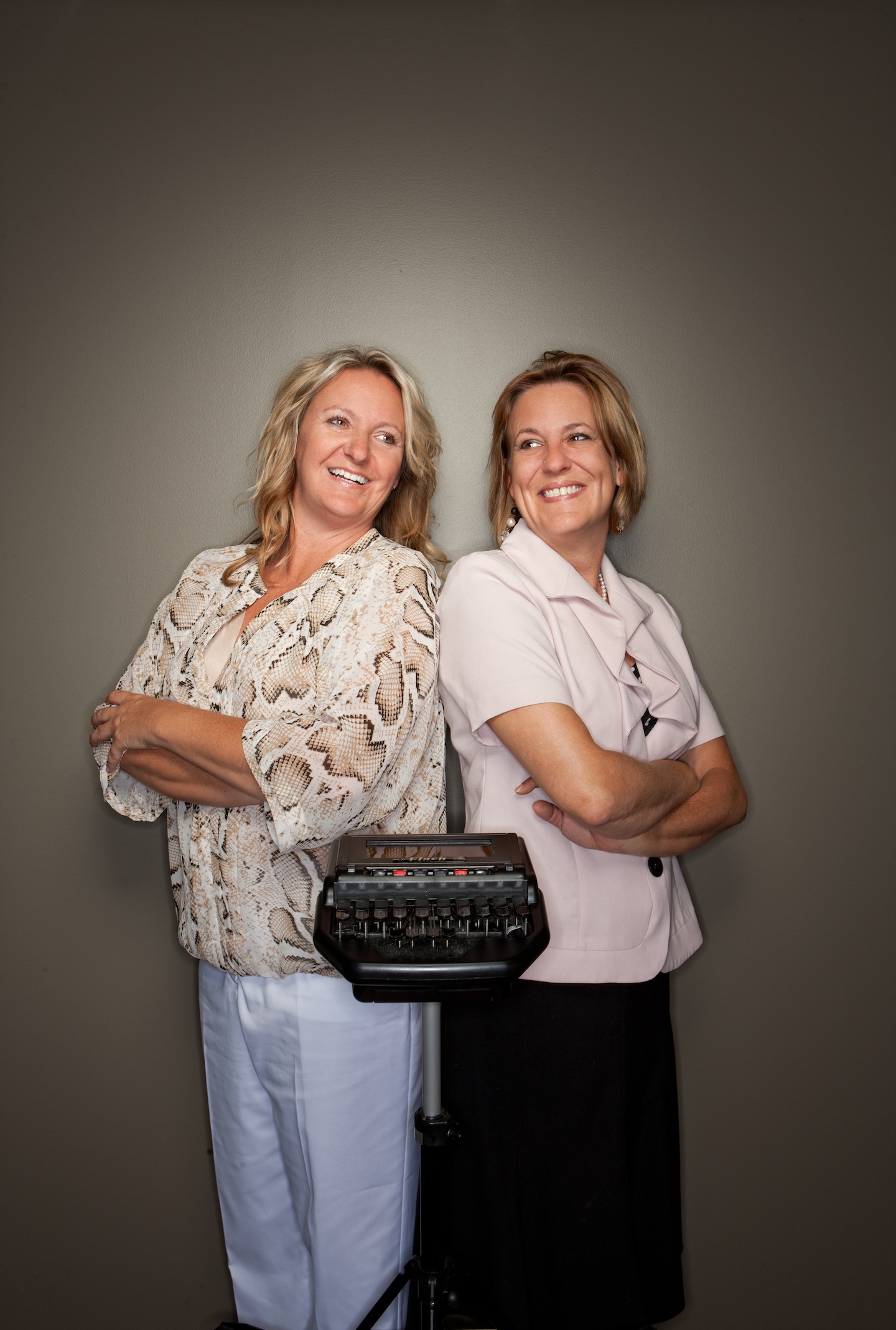 "The ability to learn a foreign language is more important to success as a stenographer than the ability to type quickly or the dexterity of playing a piano."
Company: Tiger Court Reporting
Years in the trade: 21 and 15, respectively
*What a court reporter does: Creates word-for-word transcriptions at trials, depositions and other legal proceedings or provides captioning for television and real-time translation for deaf or hard-of-hearing people at public events, business meetings or in classrooms.
Breaking in: Thorpe Taylor and Mayer both attended State Fair Community College and graduated with associate degrees in court reporting. Coursework included medical and legal terminology, English courses and court reporting theory, in which one learns to use a steno writer. After graduating, both women passed the state exam and were certified. Although the degree program takes two years, it often takes a couple of additional years to get speed up to passable levels.
Internships, though not required, are highly recommended when first breaking into the court reporting profession. Both Thorpe Taylor and Mayer completed internships and worked as freelance court reporters before opening Tiger Court Reporting together in 2008.
Court reporters in Missouri must complete 10 hours of continuing education each year. The Missouri Court Reporters Association offers 10 hours of training at its annual convention.
How to get trained now: According to Mayer and Thorpe Taylor, traditional in-classroom options exist in St. Louis and Kansas City, but there are a wide variety of programs available exclusively online, including through Meramec College and the Prince Institute.
Job perks:
Freelance court reporters have flexible hours.
Good pay
Always reporting on something different
Don't be a court reporter if you: Aren't self-motivated, can't manage pressure or are not great with the English language.
Dinner party shockers:
Some schools require specific ACT scores. Mayer and Thorpe Taylor recall needing a 27 or higher on the English portion of their ACT, as it has been found that students with below a 27 have a near 100 percent dropout rate.
There is around a 90 percent dropout rate in stenography programs, usually due to students being unable to reach required speeds.
*Median pay: $48,160 per year, $23.15 per hour
*Entry-level education: Postsecondary non-degree award
*Number of jobs, 2012: 21,200
*Job outlook, 2012-2022: 10 percent (average)
*Employment change, 2012-2022: 2,000
*Source: Bureau of Labor Statistics
Roxane Meera Jeffries, tattoo artist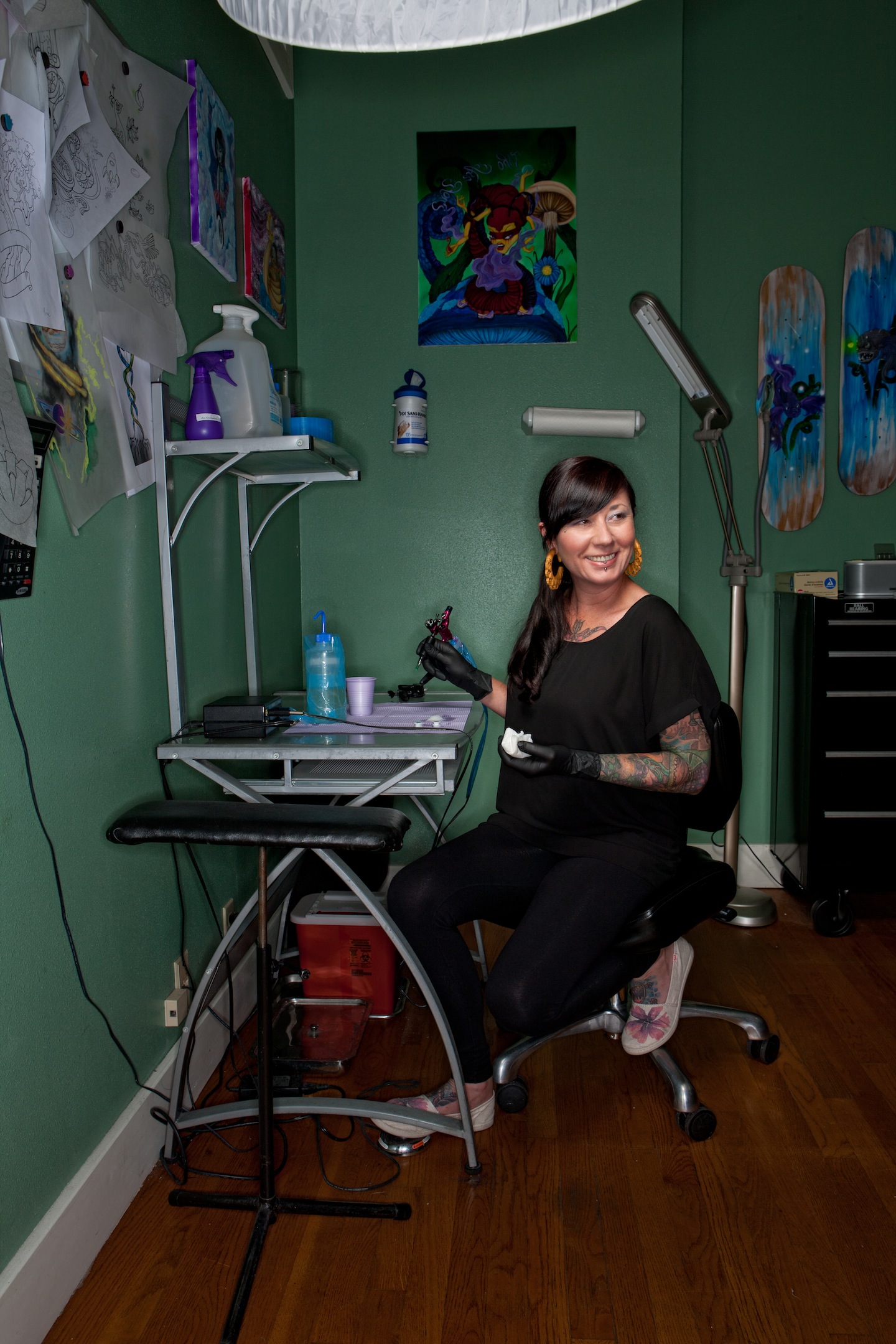 "You have to have a thick skin because people will always be judging your art. You've got to have your big-boy pants on."
Company: Living Canvas
Years in the trade: 8
*What a tattoo artist does: Applies permanent decorative tattoos
Breaking in: Jeffries had her first tattoo experience at 5 years old, when she watched her dad get a tattoo. Later in life, she and a friend in San Diego began spending their days off at a local tattoo parlor. When an opportunity arose to become a body piercer in Colorado, Jeffries jumped onboard.
After moving to Columbia, Jeffries met Pete Tieman, who worked at Living Canvas. Tieman agreed to take Jeffries on as an apprentice. Jeffries watched and learned sterilization techniques and application. She started by tattooing herself, Tieman, willing customers and pig ears.
One and a half years later, Jeffries became a professional tattoo artist. Since then, she's continued her professional development by learning from other artists. There are also DVDs and books available for purchase but only to tattoo artists associated with a tattoo parlor. And the last element? "Practice every day," Jeffries says.
How to get trained now: Do your research, and find a tattoo artist whose style is similar to yours. Call the parlor, and ask for the opportunity to show a portfolio of your artwork. If your lines are clean, the shading is smooth and the compositions are good, they might take you on as an apprentice.
The apprenticeship will need to be registered with the state of Missouri. After 300 hours of observing and 50 procedures signed off by your trainer, you will receive your license. You must also have Hepatitis A and B vaccinations and take a course from the American Red Cross.
Job perks:
Getting to create art for a living
Fun work environment
Meeting interesting people
Don't be a tattoo artist if you: Aren't dedicated or creative or don't have a thick skin.
Dinner party shockers: Person to person, body part to body part, each tattoo is different.
*Median pay: $44,380 per year, $21.34 per hour
*Entry-level education: High school diploma or equivalent
*Number of jobs, 2012: 51,400
*Job outlook, 2012-2022: 3 percent (slower than average)
*Employment change, 2012-2022: 1,300
*Source: Bureau of Labor Statistics (Note: Tattoo artists are categorized as craft and fine artists by the BLS.)
John Hudson, mason and owner of Hudson Masonry LLC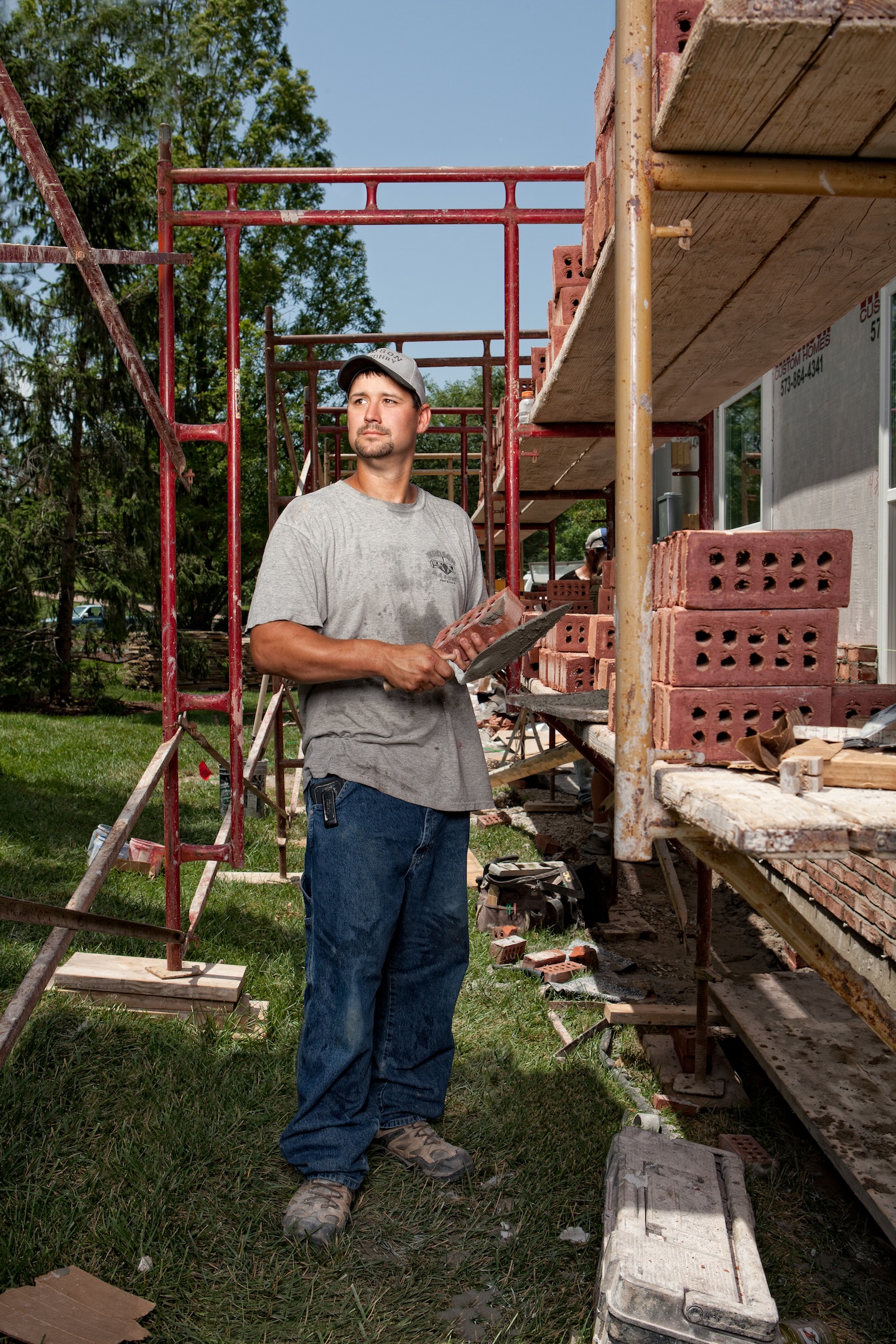 "Homeowners often tell us that we're artists."
Company: Hudson Masonry LLC
Years in the trade: 14
*What a mason does: Uses bricks, concrete blocks and natural and manmade stones to build fences, walkways, walls and other structures.
Breaking in: Hudson worked for Harrison Masonry in Columbia, where he started as a laborer by mixing mortar and building scaffolding. He then became a "cub" and began to lay brick on the wall.
"There aren't written steps," Hudson says. "You just work your way in and work your way up." He says experimentation and problem solving are critical to being a mason. "Every project is different, and it takes time to know how to manipulate different types of stone."
How to get trained now: Start as a laborer for a masonry company, and work your way up with on-the-job training, attend a union training facility or learn through a one- or two- year mason program at a technical school.
Job perks:
Creativity
Working outside
Don't be a mason if you: Can't handle bad weather, can't work hard and can't be creative.
Dinner party shockers: Although masons are in demand, Hudson says he doesn't see many people trying to break into the trade. "It takes a lot of mixing mortar to ever get on the wall and start to learn," he says.
*Median pay: $44,950 per year, $21.61 per hour
*Entry-level education: High school diploma or equivalent
*Number of jobs, 2012: 85,100
*Job outlook, 2012-2022: 34 percent (much faster than average)
*Employment change, 2012-2022: 29,300
*Source: Bureau of Labor Statistics
Victoria Araujo, stylist and co-owner of Blanc Studio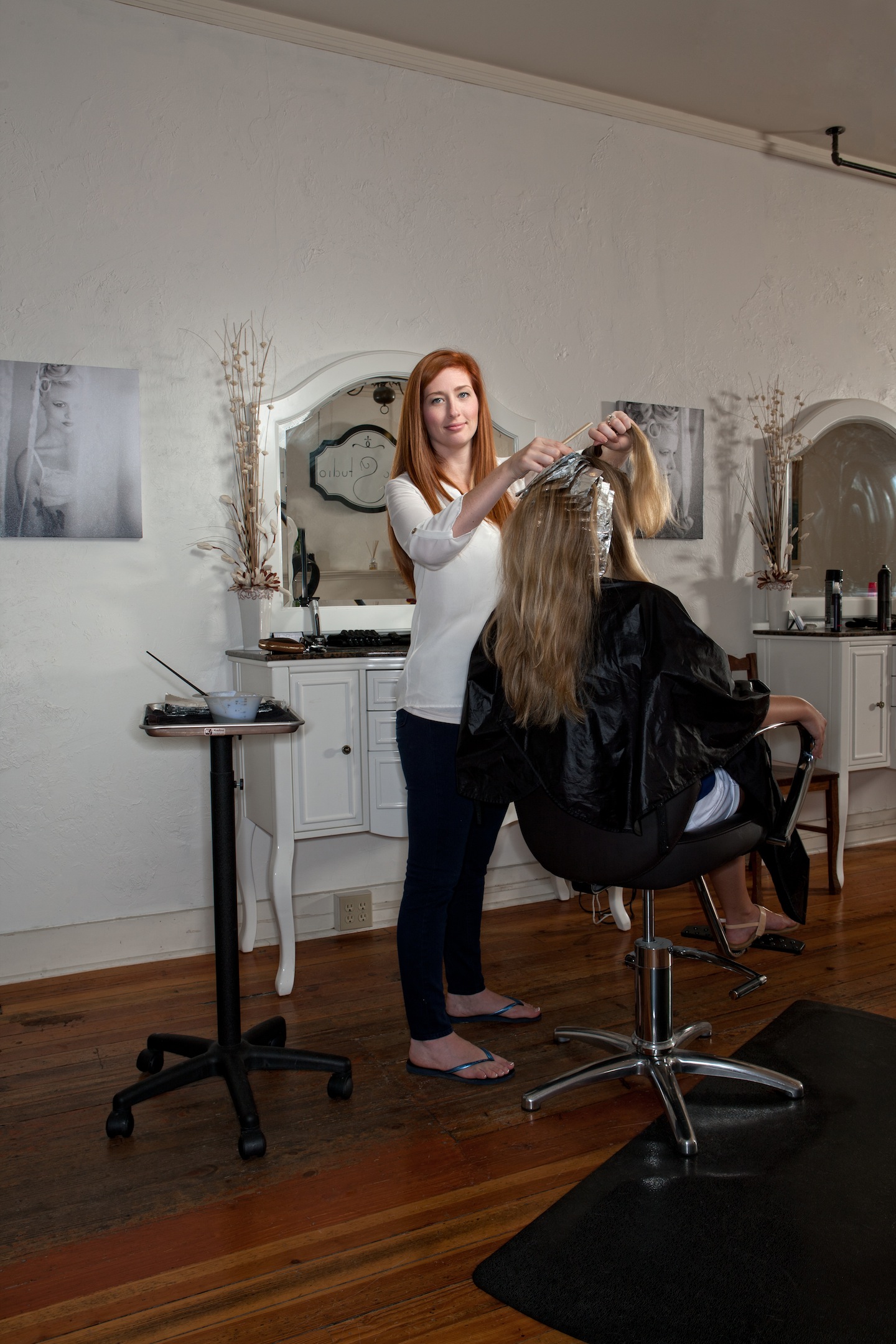 "People think, 'Oh, she couldn't pass college, so she went to hair school,' but this is hard work. … This jump-started my life."
"This job is demanding. If you're not in it for life — if you don't love it — don't do it."
Company: Blanc Studio
Years in the trade: 10
*What a hairstylist does: Provide hairstyling and beauty services.
Breaking in: Araujo's mother did hair for 25 years in Las Vegas, so when Araujo wanted to go to college, she decided to go to Mexico Cosmetology school first and work her way through college as a stylist. She loved being a stylist so much that she decided to stick with it. She worked for Regis for more than seven years, where she underwent training once a month and built a client list. She then did booth rental at Salon Rouge for six months before starting Blanc Studio with her husband, Pablo, in November of 2012.
Although Araujo receives continual training through her additional job as an educator for the hair color company Wella, most stylists need to pay for additional training. With this position, she travels three times each month within her four-state region, eastern Missouri, Arkansas, Tennessee and Kentucky, and attends conferences where she gets to learn from top artists.
"I don't even feel like I have a job," she says. "If I didn't get paid, I'd still do it."
How to get trained now: Look into cosmetology schools in your area. Prices range from $5,000 to $35,000, according to Araujo. After graduating from a state-approved cosmetology school, you will qualify for your license.
Job perks:
Creativity
Working with people from all walks of life
Working in a constantly evolving industry
Don't be a hairstylist if you: lack the ability to learn or the talent required to be successful, don't understand hard work, or don't take your job seriously. "It's your profession, so respect it," Araujo says.
Dinner party shockers:
Most people don't know all the paths you can take after going to cosmetology school. You can be in sales, education (like Araujo does for Wella), teach at a school or provide additional services such as eyelash extensions or nail services.
Hairstylists must also learn about chemistry and anatomy during cosmetology school. "There are things we could screw up," Araujo says. "We could make your hair fall out if we didn't know what we were doing"
*Median pay: $22,770 per year, $10.95 per hour
*Entry-level education: Postsecondary non-degree award
*Number of jobs, 2012: 663,300
*Job outlook, 2012-2022: 13 percent (average)
*Employment change, 2012-2022: 83,300
*Source: Bureau of Labor Statistics
Bruce Rice, funeral director and owner of Parker Funeral Service and Crematory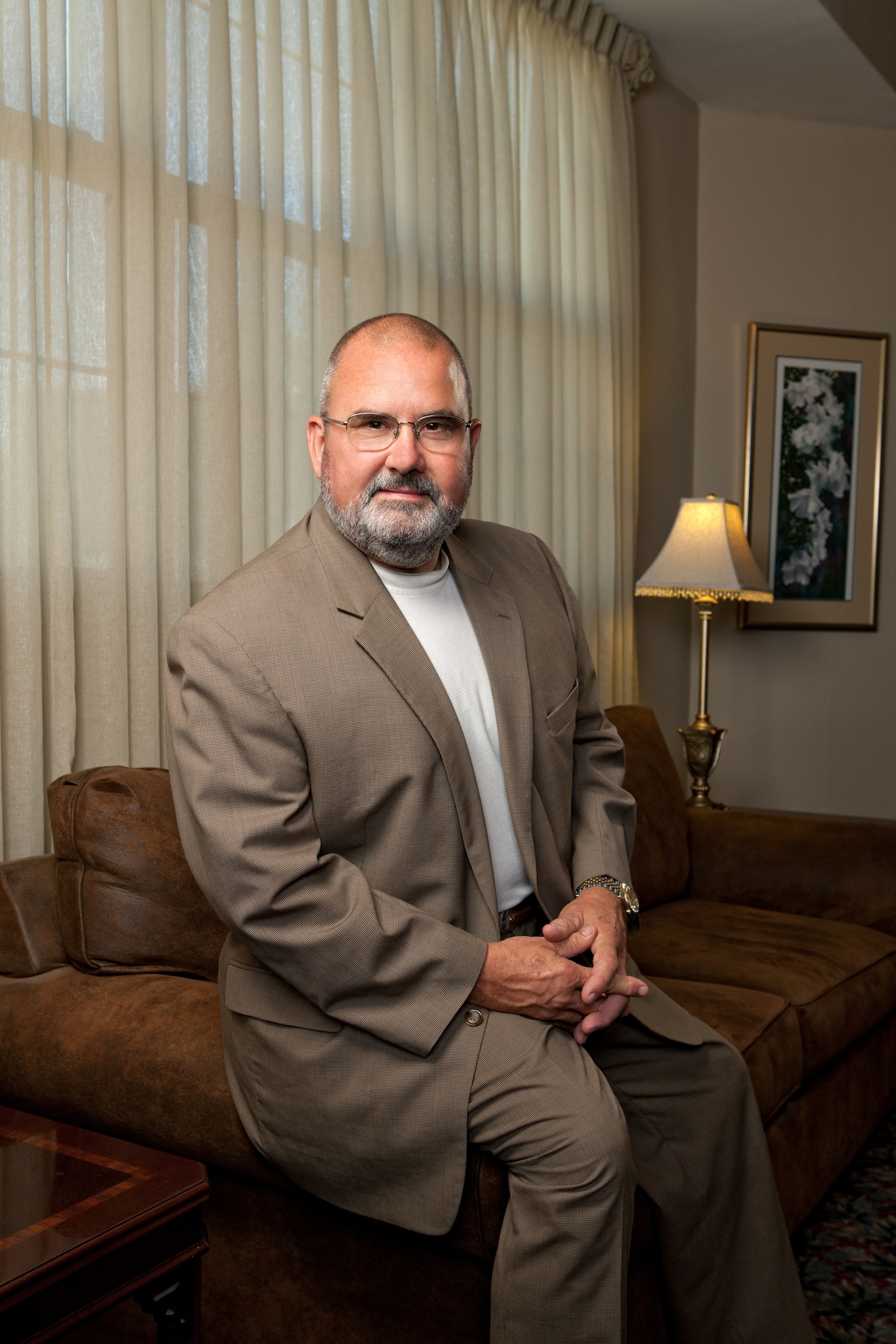 "I don't know how many times I've sat in my office with tears running down my face. … The best part of my job is when a family comes up to me and says they couldn't have done this without me."
Company: Parker Funeral Service and Crematory
Years in the trade: 34 (at Parker Funeral Service and Crematory)
*What a funeral director does: Organize and manage the details of a funeral.
Breaking in: Rice's family has been in this business for four generations, so it wasn't a surprise when he chose to go to mortuary school at the same place both his father and grandfather learned the trade, the Dallas Institute of Funeral Services in Texas.
There, he took classes in chemistry, biology, anatomy, accounting and psychology, in addition to practical training in embalming, restorative arts and more. Upon completion in 1980, Rice returned to Columbia, where his father had just purchased Parker Funeral Service and Crematory. He completed a one-year apprenticeship under has father, Same Rice, a licensed embalmer, as required by the state, to receive his embalming license. He also passed the state law exam to become a funeral director.
The state currently does not require continuing education for funeral directors, though a law requiring 20 hours per year has been extensively discussed.
How to get trained now: A number of community colleges in and around Kansas City and St. Louis offer two-year programs.
Job perks: Helping people during a very difficult time
Don't be a funeral director if you: Can't allow yourself to be available at any time, day or night, or can't be genuinely caring and compassionate.
Dinner party shockers: "There are a lot of, 'Oh…' moments when I talk to people about my industry," Rice says. "People are always very inquisitive about things they don't know."
*Median pay: $51,600 per year, $24.81 per hour
*Entry-level education: Associate degree
*Number of jobs, 2012: 32,800
*Job outlook, 2012-2022: 12 percent (average)
*Employment change, 2012-2022: 4,000
*Source: Bureau of Labor Statistics
Leroy Welch, tower chief and air traffic manager at Columbia Regional Airport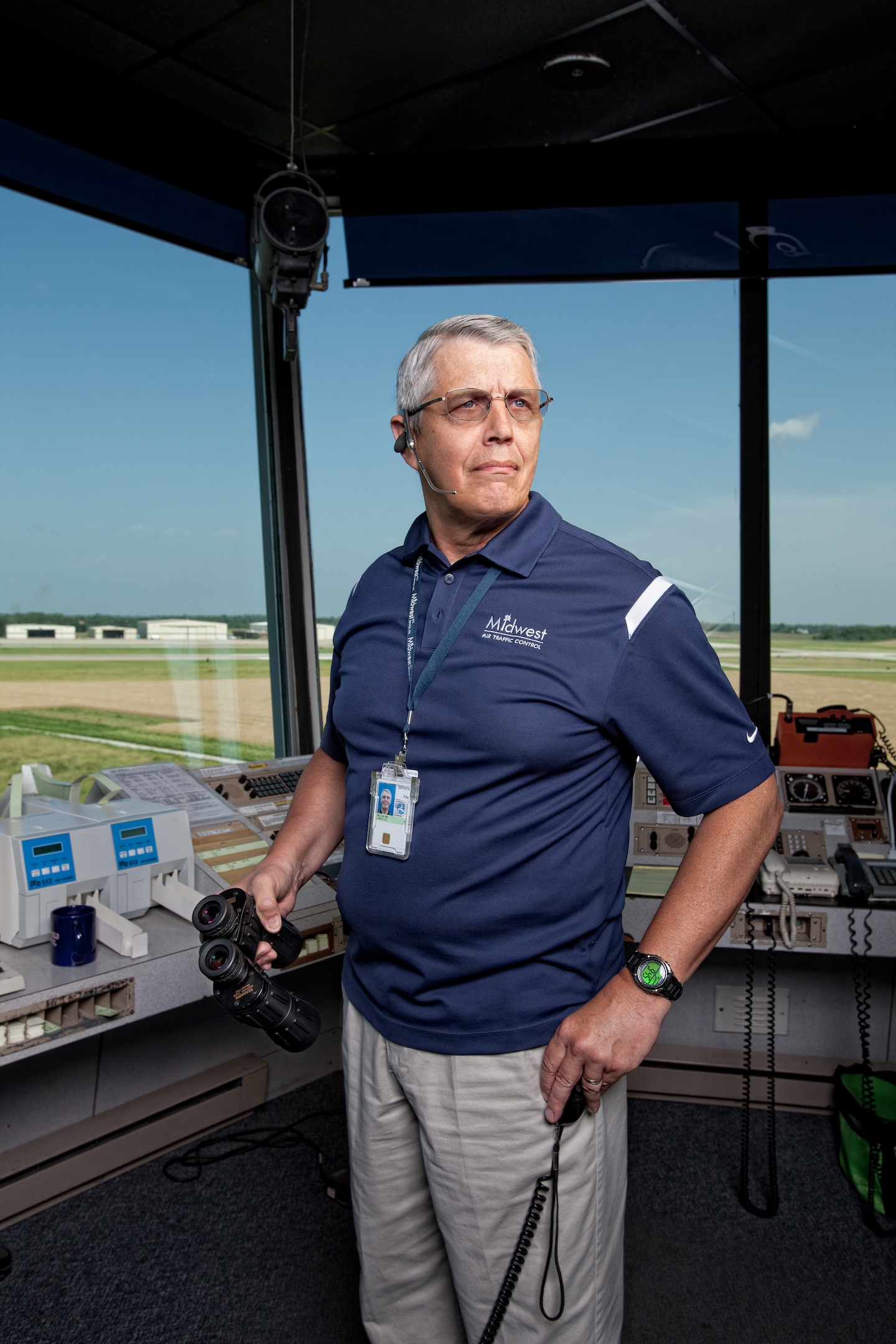 "It's a lot like the fire department. You've got hours of boredom, but you have to be ready when a situation arises."
Company: Midwest Air Traffic Control
Years in the trade: 30
*What an air traffic controller does: Coordinates the movement of air traffic to ensure that aircraft stay safe distances apart.
Breaking in: Welch joined the U.S. Navy out of high school. After a Navy career path change, his aptitude and placement tests indicated he would be a good candidate for air traffic control. He went to air traffic control school, which has a 40 percent dropout rate, for six months of constant and intense study. Upon completion, students spend an average of one to three years continuing to study and practice before attempting to receive their licenses. Welch, like all air traffic controllers, had to receive his license by doing the job in front of a Federal Aviation Administration examiner. This is done regardless of what might come up during the controller's exam (machinery malfunction, weather difficulties, etc.).
After receiving his license, Welch served in the military for 12 years as an air traffic controller. Upon retiring after 20 years of service in the military, Welch began to work as a contracted air traffic controller, which he continues to do to this day. Every month, Welch goes through development training through his contracting group and the FAA to keep up with regulation changes, phraseology changes and more.
How to get trained now: According to the Bureau of Labor Statistics, air traffic controllers must be U.S. citizens, pass medical and background checks, achieve a qualifying score on the FAA pre-employment test and complete a training course at the FAA Academy.
Welch says there are three main paths to becoming an air traffic controller. The first he calls the "person-off-the-street way." You can purchase books to help you study for the air traffic controller exam, which you must pass with a very high score (Welch says a 95 or higher). In Welch's experience, few people find success with this route. If your score is good enough, the FAA will pay you to attend its academy, and you will begin the certification process.
The second is to go through the military, like Welch. The third is to attend college to receive a degree in aeronautics or any of the sciences and to take the exam to get into the FAA Academy. Upon certification, air traffic controllers can work for the FAA or contractors, or there are a handful of opportunities for private employment.
Job perks:
Every day is something new.
Get to see the various aircraft
Get to see changes in seasons and bird migrations
Don't be an air traffic controller if you: Have a poor memory, can't concentrate, can't manage stressful situations, aren't responsible or can't work with pilots' personalities.
Dinner party shockers:
Air traffic controllers are certified weather observers.
The latest one can start air traffic control training through the FAA is 30, and retirement is mandatory at 56 years of age, according to the FAA.
English-speaking air traffic controllers are in high demand in foreign countries.
Air traffic controllers must also pass a demanding FAA Class II flight physical once a year to continue their employment. The FAA also conducts random drug and alcohol tests. Alcohol is not to be absorbed within eight hours of the scheduled shift for any controller, and blood cannot be donated within 12 hours of a scheduled shift.
*Median pay: $122,530 per year, $58.91 per hour
*Entry-level education: Associate degree
*Number of jobs, 2012: 25,000
*Job outlook, 2012-2022: 1 percent (little or no change)
*Employment change, 2012-2022: 400
*Source: Bureau of Labor Statistics