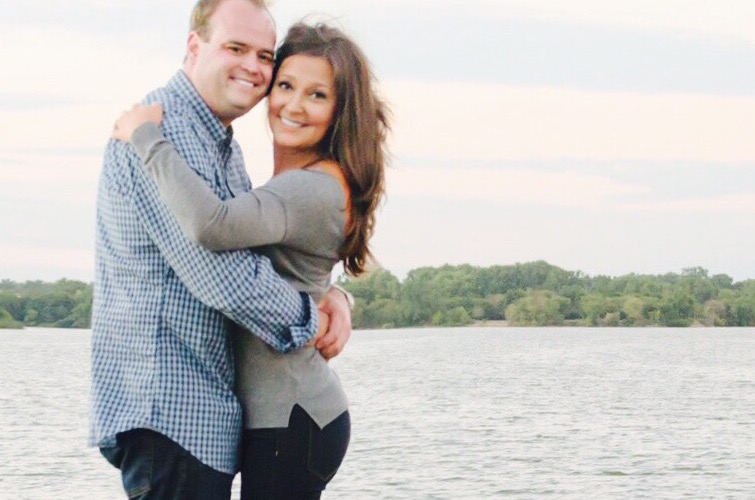 One evening Megan Hillerman and her boyfriend, Eric Shoemaker, debated over where to go to dinner. Megan thought it was just a normal date night for the two of them. "I was still in my work clothes," Megan says. "It was nothing special." They decided on Five Sixty, a nice restaurant in Dallas where they now live, that overlooks the city. It was during this dinner that Eric asked Megan for her hand in marriage.
"He just said he thought we have something we should celebrate," Megan says.
Although she has gone through many phases of thinking it was going to happen over the past 11 years, Megan says this came as a complete surprise.
"This time is really did happen," Megan says. "Just on a random Thursday night when I was having date night."
Megan and Eric met while attending MU in 2004. "He was fraternity brothers with a bunch of guys that I went to high school with, so it worked out perfect," Megan says. "He's my favorite person to be around. We love to laugh together."
They decided to have the wedding in Columbia where Megan and her family are from. "Even though we live in Dallas now, Columbia still seems like the right spot for it." The couple plans to wed on March 12 at Stevens College Chapel with a reception following in their ballroom.
COMO Living Engagements is sponsored by Betz Jewelers