Day in the Life: Columbia's Willy Wonka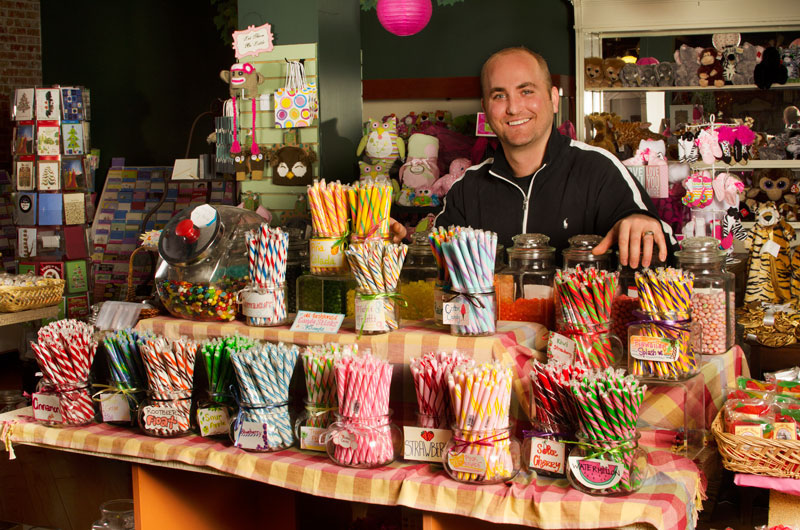 Mike Atkinson grew up at The Candy Factory. His parents, Sam and Donna Atkinson, previous owners of the candy and chocolate shop, built a small apartment space in the back of the store so he and his siblings would have somewhere to do their homework and play during the long hours of the holiday season. Today, Mike, along with his wife, Amy, uses his business smarts, hearty sense of humor and love for creating unique and unexpected flavor combinations to keep the spirit of The Candy Factory alive. During the busy season, including Christmas and Valentine's Day, Mike and his crew are working nonstop to keep up with customer demand. However, during the rest of the year, Mike gets to experiment with new product development, whether that means taking inspiration from a cooking show, trying a new fruit or pairing cheeses and wines with chocolates.
7 A.M.
Mike drops off his children, Carter, Jocelyn and Molly, at school and day care before heading to the store.
8 a.m.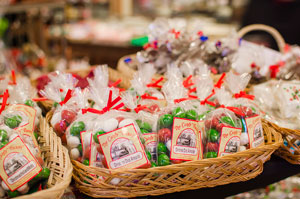 As soon as Mike arrives in the office, he sits down to answer any outside emails and phone calls. "If there's something pressing I immediately need to get
to, I like to get that done first thing," Mike says. 9:45 a.m. Before beginning production for the day, Mike checks the inventory to see what needs to be made. This way, the production schedule can be prioritized to meet the needs of the customers. Mike
says it's important to check inventory on a daily basis so he can make sure all his candies and chocolates are well stocked and available.
10:15 a.m.
This is when the fun part starts. Upstairs in the production room, Mike reviews the projects he needs to complete for the day. Some projects, such as the gourmet holiday popcorn tins, can take between five and six hours to complete. Other projects may only
take 45 minutes.
10:45 a.m.
Mike starts on the production, testing and packaging of the day's products. "We like everything to be as fresh as possible," he says. "I don't want to make a bunch of popcorn in October and not sell it until January. If I make popcorn on Tuesday, we sell it that
Tuesday and Wednesday." Mike and his employees do everything for a batch of candy, chocolate or popcorn in a single day. Once the popcorn is made, it's packaged in The Candy Factory's signature holiday tins and taken downstairs to the sale floor.
3 p.m.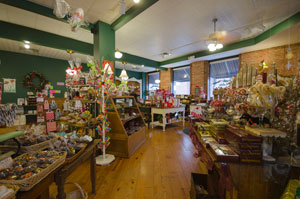 As a business owner, Mike often finds himself doing odd jobs around the shop, whether it be taking out the recycling, doing various cleaning projects in the store or helping run the storefront. "You can't just sit back and expect your team to do everything for you," he says. "As a business owner, you have to be up front and have knowledge of everything that's going on inside your business. That's the only way to be successful."
4 p.m.
During the holidays, when Mike has to work on several large projects in a single day, he sometimes won't leave the store until 8, 9 or even 10 p.m. "It just comes with the territory of running a candy shop during a busy season," Mike says, reminiscing about times during his childhood when they would sleep at The Candy Factory some nights when his parents had to work late.