Feel fashionable no matter the location or time.
Styled by Mitchell Drinkard
Clothing provided by Dillard's and Bingham's
Modeled by Samantha Christian and Brian Link
The key to a successful date is blending comfort with confidence. When you look good, you feel good, and that translates directly to how you present yourself. Create a lasting impression from first glance to goodnight kiss.
Own this casually cute daytime look: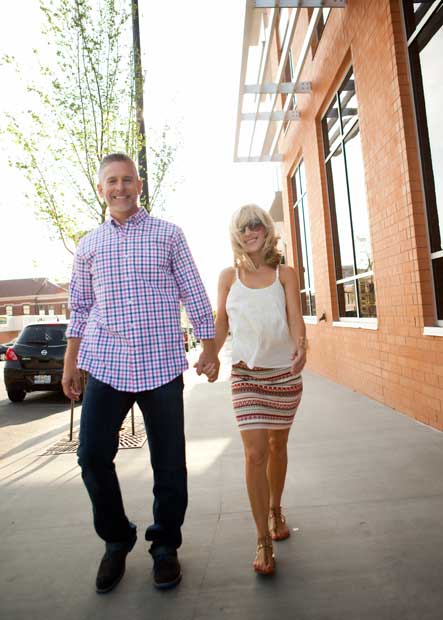 Jemile by Vince Camuto shoes, Dillard's $89
Chelsea & Violet top, Dillard's, $78
Peru by Chelsea & Violet skirt, Dillard's, $68
Anna & Ava earrings, Dillard's, $15
Anna & Ava bracelet, Dillard's, $25
Harper by Michael Kors sunglasses, Dillard's, $99
Southern Tide dress shirt, Bingham's, $99
Robert Graham jeans, Bingham's, $188
Stafford shoes, Mitchell's personal collection
Spruce it up with romantic eveningwear: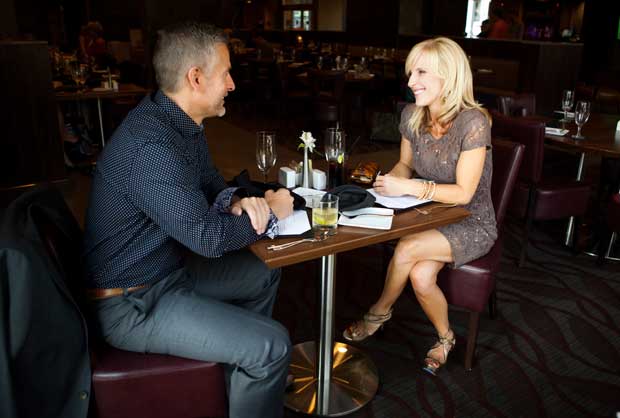 Chelsea & Violet dress, Dillard's, $41.30
Brielle by Dolce Vita shoes, Dillard's, $53.40
Kate Landry clutch, Dillard's, $80
Natasha earrings, Dillard's, $20
Natasha and Kenneth Cole bracelets, Dillard's, $20 to $40
Stone Rose dress shirt, Bingham's, $155
Paul Bentley Trim Fit suit, Bingham's, $595
Dress to impress for a night out on the town: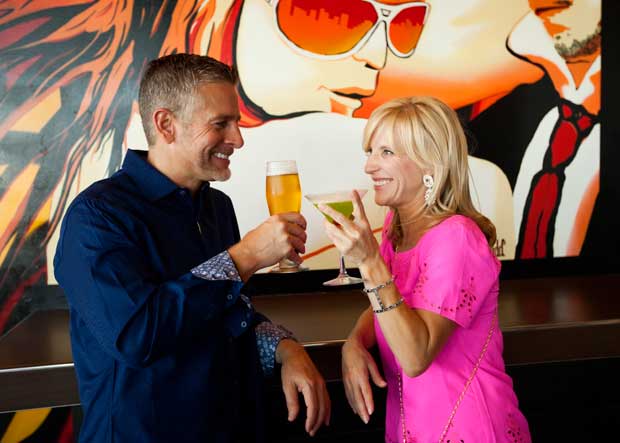 Kate Landry clutch, Dillard's, $125
Jolt black leather leggings, Dillard's, $17.15
Sugar Lips neon pink top, Dillard's, $69
Vince Camuto ivory blazer, Dillard's, $150
Vince Camuto bracelet, Dillard's, $68
Cezanne earrings, Dillard's, $40
Matte by Gianni Bini shoes, Dillard's, $58
Robert Graham dress shirt, Bingham's, $178
Robert Graham jeans, Bingham's, $188