Aiden Taylor's Room of Hope
A team of hope supports Aiden Taylor's fight for survival.
When the Taylor family walked into their house after the Room of Hope team worked its magic, they said it looked like it belonged to someone else. And in some ways it did. As they say, the best gifts we give are a portion of ourselves.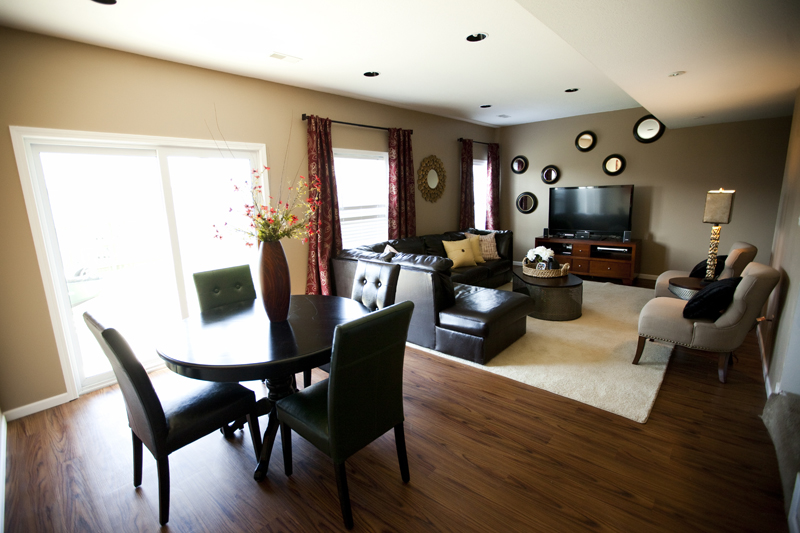 Last January, Josh and Lisa Taylor learned that their 8-year-old son, Aiden, had a rare and aggressive brain tumor. The diagnosis, medulloblastoma, has been a stark reminder that serious illness doesn't discriminate. But neither does hope, and an outpouring of support from friends, the community and beyond has gone a long way to show the Taylors that they aren't alone in their fight.
Back in October, Aiden had been complaining of headaches but was otherwise himself, a typical second-grader who loves baseball, his family, the color blue and his pet hamster, Aiden Jr. Lisa took Aiden to the pediatrician, but when the headaches persisted, they went to Columbia Eye Consultants, where Christopher DeRose, O.D., discovered a swollen optic nerve.
"A specialist did a CAT scan," Lisa says. "Afterward we went home, and about the time we got in the door, the phone rang." The scan showed a brain tumor, and doctors needed to admit Aiden to the hospital that night. Lisa describes feeling numb from that moment on.
"It was a shock," says her friend Lyndsy Richardson. "My son, my fiancé and I were sitting down to dinner, so when she called, I didn't answer. She called me right back — back to back — so that I'd answer. For Lisa to do that, there had to be something wrong. I answered the phone, and she was crying on the other end."
The next morning an MRI revealed that Aiden had two tumors on the back of his brain, another forming in his temporal lobe and three tumors on his spinal cord. Dr. Tomoko Tanaka, a pediatric neurosurgeon at University of Missouri Women's and Children's Hospital, removed the larger brain tumor. Five days later, Aiden underwent another operation to remove the tumors from his spine, but doctors discontinued the procedure after discovering that they were intertwined with his nerves. Instead, Aiden continues radiation and chemotherapy treatments to help diminish the tumors on his spinal cord.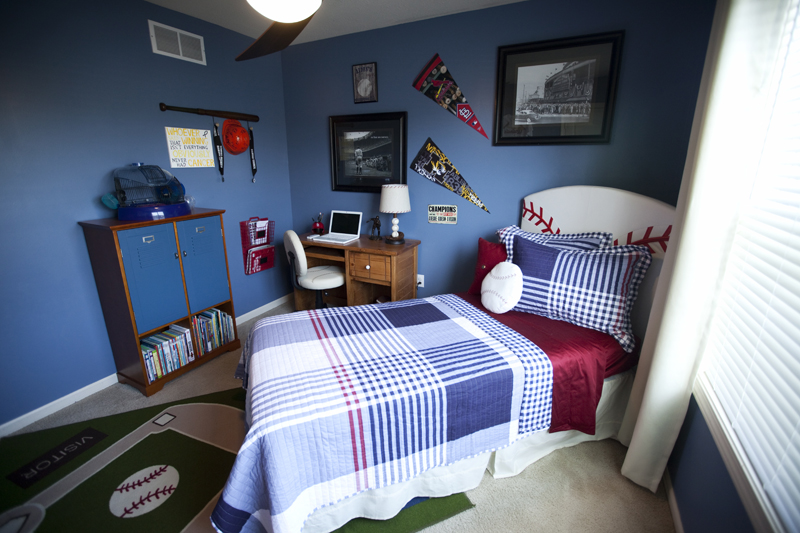 Among the doctor's appointments and bad news, there were many blessings. Shortly after hearing the news, Lyndsy and her fiancé joined forces with a core group of friends — Jackie Gatz, Monica Korba, Danielle Wiedmier and Tania Johnson — and set up a meeting where they formed Aiden's Avengers. The group helps the Taylor family in any way it can and as of late May had raised $12,879 toward its goal of $15,000.
"We've all known Lisa for a long time," says Lyndsy, whose 12-year-old son, Tanner, is friends with the Taylors' older son, Braxten. "I take Braxten to school every day. I love doing it so that the boys don't have to get up any earlier to ride the bus."
The group sells T-shirts and hoodies and sold Dri-fit shirts for a fun run on May 4. They've also helped organize fundraisers at Culver's, the Elks Lodge, Shakespeare's and Stoney Creek Inn. Other events include bake sales, a Disney resort raffle and "Shave for Aiden," where Victoria King, Monica Korba, Tania Johnson and Meghan McCullah shaved their heads in front of a packed audience at Mojo's.
The solidarity didn't stop there. Some of Aiden's classmates at Shepherd Elementary shaved their heads, too. Others collaborated on a book, which they presented to Aiden after he returned to school, and his entire class greeted him wearing Aiden's Avengers shirts.
"The kids in my room are so amazing," says Karen Krueger, Aiden's teacher. "The ones who shaved their heads knew what they were doing. They catch the spirit of giving from the actions of the adults around them."
An example is Lyndsy, whose empathy runs deep. "I'm living it with Lisa," she says. "I'm not in Lisa's position, but Lisa's one of my closest friends. To see them going through it is really hard." She adds that she's overwhelmed with the show of support for the Taylor family. "I get teary eyed. It just goes to show you that there are still people who care about others."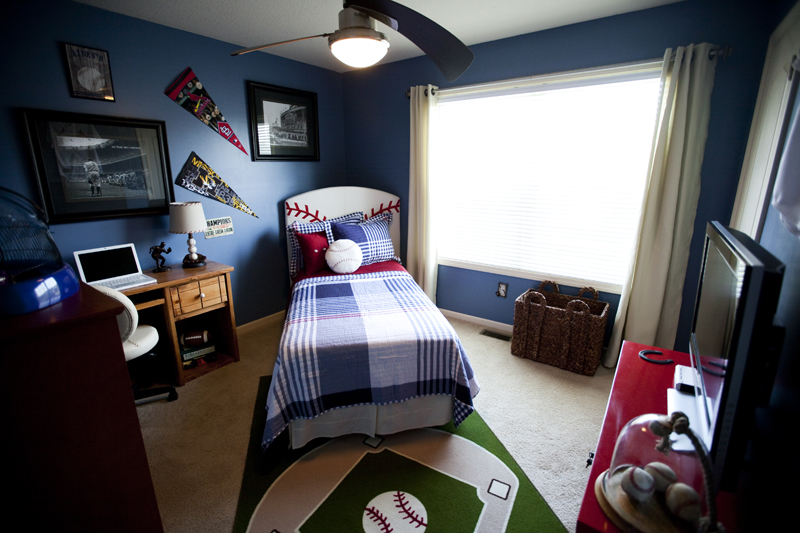 Sherry Hockman, project manager, has witnessed these sentiments with the Room of Hope. Some of the volunteers who worked on the last project in Pilot Grove offered to continue their service by helping with the Taylor home. Having set out to help others, the volunteers reap the rewards of giving, she says.
"God gives us gifts to help others," she says. "A few years ago, I had a client who was diagnosed with an illness and couldn't afford to go on with the project. At the time, I was so upset with her diagnosis."
Sherry's husband suggested she complete the project anyway as a gift. As the new surroundings took shape, the client told Sherry that the project gave her the very thing she had lost during her illness: something to look forward to. Soon afterward, Room of Hope was born.
Recently, a Columbia Home reader surprised Sherry with a monetary donation. "I thought maybe this was a way I could help out a little bit," says Verlin Beam, whose American Family Insurance agency contributed $500 to Room of Hope. "I was just very impressed with what she was doing and am happy to be a part of it."
Verlin says she knew Sherry was an interior designer but had no idea she was using her talents to help people and families struggling with illness. She was also impressed by how the rooms seemed realistic and livable rather than simply for show.
"Interior design can be very materialistic," Sherry says. "When there's chaos going on around us, material stuff in our homes does not matter. But fresh, clean surroundings can take a burden off. It's so nice for the people we work with to have a moment, a joy."
Josh might consider that an understatement. "Words cannot describe our gratitude," he says. On the morning of the reveal, the Taylors were greeted by family, friends and a bedroom for Aiden that had been transformed into a baseball-lover's dream. The evening before, MU Athletics treated the family to an MU baseball game, where Aiden threw out the first pitch, and Hampton Inn donated a night at the hotel, complete with an indoor swimming pool.
"You've already done so much," says Lisa, who discovered that Room of Hope volunteers also repaired and redesigned the basement, which had flooded a few weeks before. "We have some of the best friends and family."
[nggallery id=8]
Contributors:
Bed, Bath and Beyond; Hampton Inn; Johnston Paint and Decorating; Lacrosse Lumber; Little Caesars Pizza; Majestic Home and Remodeling; University of Missouri Baseball; Oak Express; Pier One Imports; Play It Again Sports; Sherwin-Williams; Zimmer Radio Group; and iRepair.
Volunteers:
Dietlinde Stitzer, Megan Freese, director of marketing, MU Athletic Department; Laura Sasser, MU Athletic Department; Heidi Miles; Catherine Clare Kelly; Paula Bishop; Ted Korba

Sherry Hockman, University Health Care System and Columbia Home have teamed up to bring patients at University Health Care the opportunity to have a gift — a gift of hope. Each chosen patient receives a room redesign to help him or her cope with his or her medical challenges and feel at ease. These projects would not be possible without the help of volunteers.