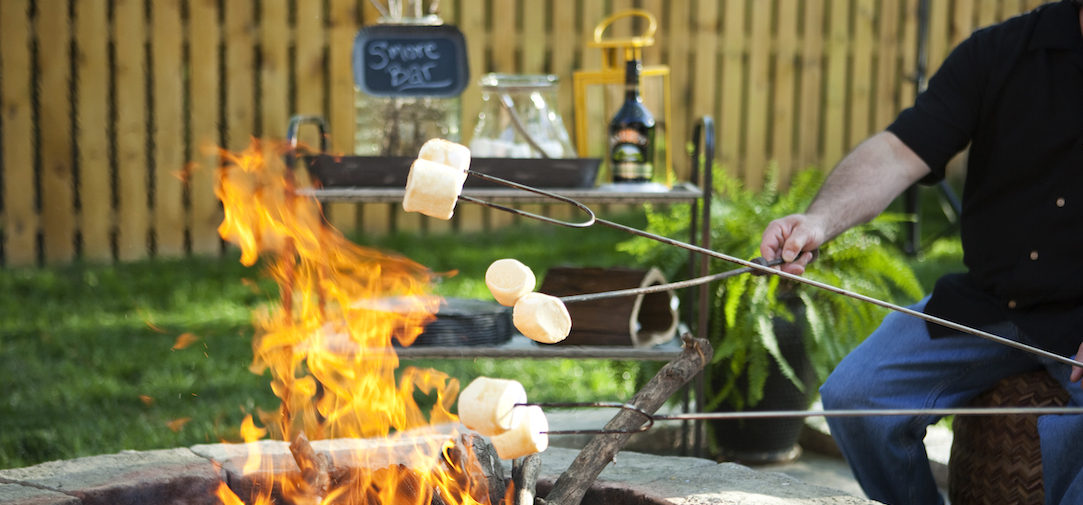 Summer offers an opportunity to show off an outdoor space while entertaining friends and family.
Father's Day, birthday parties, summer cookouts and everything in between: Entertaining is a highlight of the summer. Whether you're a party planner extraordinaire like Kari Laudano, who helped us conceptualize this beautiful evening, or an amateur, the success of an event lies in the details. Scroll down to see how a little attention to detail makes all the difference at the home of Jocelyn Tipton and Bob Kilgore.
Staged by Chad Dietz
Décor provided by Ashley Furniture, Hockman Interiors, Home Depot, Bright City Lights and S. Stewart Home
Invitations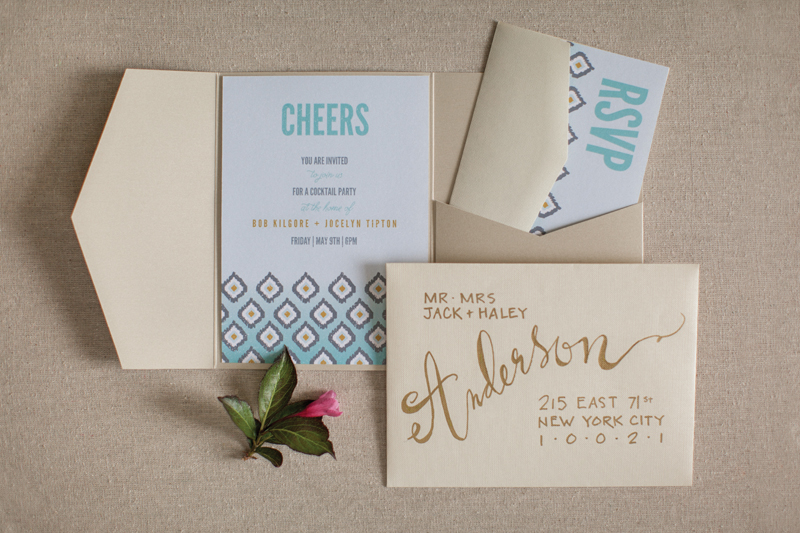 Who doesn't love getting real mail, especially when it's in a properly addressed, clearly not-a bill envelope? The era of official invites has gone by the wayside, taken over by online invitations and word of mouth. If you want your party to stand out, you have to start from the beginning. Paper products and graphic design are not everyone's strong suit, but luckily Hoot Design Co. can create beautiful, fun invitations packaged in a convenient pocket-fold. Plus, Hoot's calligraphy services add a unique touch sure to make your guests feel honorary. Call Kristen Brown at 573-268-8478, or visit hootdesignco.com to start your creative journey.
Roasted Bailey's marshmallows: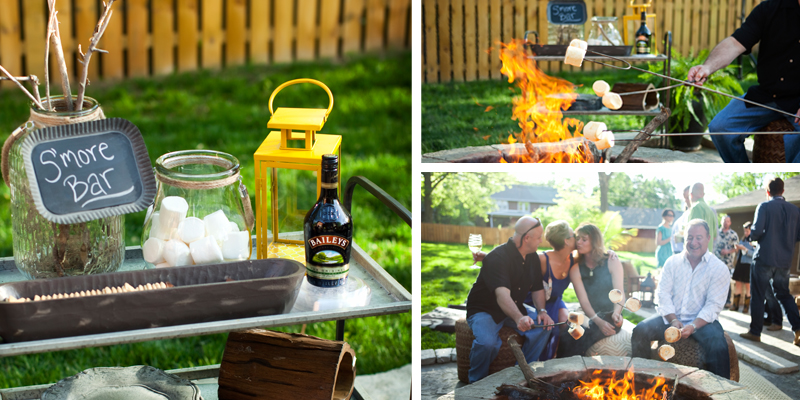 Yes, we said Bailey's. When you have a great outdoor fire pit, use it to amp up the ambience by lighting a fire when the sun starts to set, and utilize it as added entertainment for your guests.
Ingredients :
• Jumbo campfire marshmallows
• Chocolate bars
• Graham crackers
• Bailey's
 Directions:
Dip a campfire marshmallow in Bailey's. Let the excess liquor drip off. Hold it over the fire, and roast it to perfection (either golden brown or burnt to a crisp, whichever you prefer). Sandwich the marshmallow between two graham crackers and a bar of chocolate. For a swanky upgrade, use regular large marshmallows, serve it in chocolate cups and sprinkle on graham cracker crumbs.
Adult treats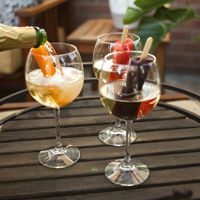 Put a fun spin on a childhood favorite. Popsicles are the perfect summertime treat, and when paired with champagne, they add a pop of color and fun to your drink menu. Plus, who doesn't love a little bubbly? Just ask Mommy Chronicles author Jill Orr; it's her specialty.
Take-home gift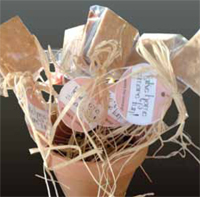 No get-together is complete without a party favor, and the easiest way to anyone's heart is through his or her stomach. Because s'mores were an entertainment element at this outdoor event, they served as the perfect take-home gift. Put on a stick and wrapped in a bag with a bow, they were a cheap and easy way to "take home s'more fun."
Food and drink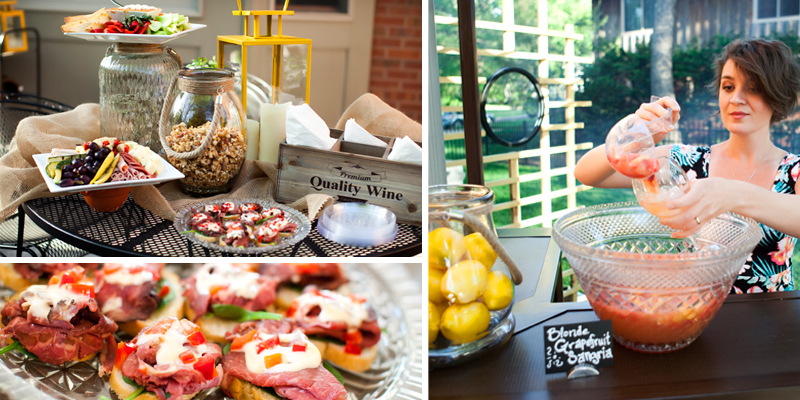 Depending on the size of your party, food can be easy or a hassle. If you're not a gourmet chef, or you would rather not have a charcoal grill burning in the middle of an evening party, we suggest catering. It's one less thing to worry about, and restaurants often have fun and creative catering options. Make sure to request a catering menu because many include guidelines or options that would not be on their regular menus. Remember to include both substantial options and snacks. Easy finger foods can also serve as decoration, such as this delicious bacon-flavored popcorn from Room 38. Disperse it throughout your party in serving bowls for easy accessibility.
If you're hosting an outdoor party, it's most convenient to have an outdoor bar. And if you don't want to get stuck pouring drinks all night, look into hiring a bartender for the evening. Michelle Peth from Room 38 added a personal touch and even brought a summer sangria as a featured summer cocktail.
Entertainment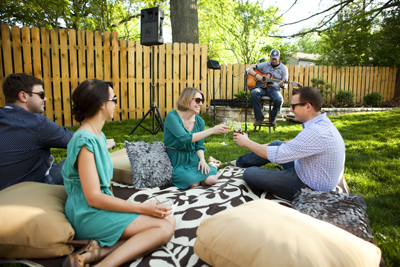 Just because you have some Beyoncé party tunes on your iPod doesn't mean you're a qualified DJ. Keep your options open when seeking entertainment for your party. Music is a popular option, but keep in mind the tone and feel of the party. Do you want your musical act to be front and center, or do you want it to serve as background music? These party guests were serenaded by the easygoing sounds of Columbia native Jase Ryan, who plays a plethora of music options. "Everything from scripture to drinking beer," he says jokingly. To book him for an event, call 573-823-5913.
Tips and tricks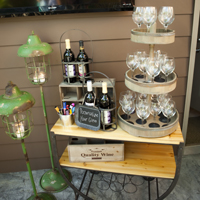 Setting your drink down or losing it altogether is inevitably going to happen at a party. Wine charms are overdone, so take a creative spin on labeling guests' glasses. Paint the bottom of cheap wine glasses with chalkboard paint, and then create a space for wine drinkers to decorate their glasses using chalkboard markers.
There's no need to spend tons of money on new outdoor seating. A beautiful, affordable and comfortable outdoor space can be created using an area rug and outdoor pillows. It creates the perfect environment for enjoying some live entertainment.
If your party is predominantly outdoors, don't be afraid to drag indoor furniture outside, as long as the weather is cooperating with you. Coffee tables, end tables and drink carts all help decorate while creating functional spaces for your guests to utilize during the party.