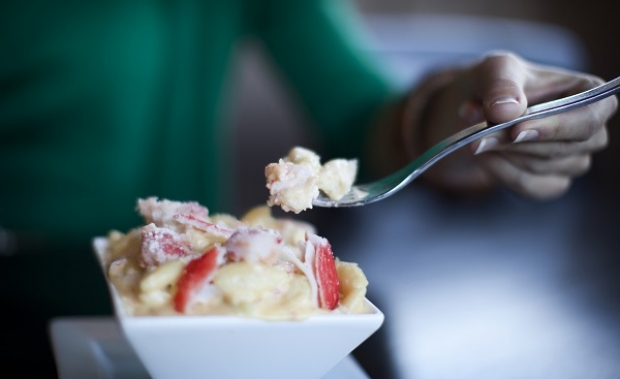 Perfectly pairing partners in crime to tantalize interested taste buds.
When it comes to food, creativity can be a hit-or-miss prospect. For every jolt of inspiration that cashes in on its potential, there are a dozen duds, such as kimchi carbonara and fish 'n' chips ice cream. It takes skill and restraint to harness inventive food combinations and make them work. Here are four local spots doing just that.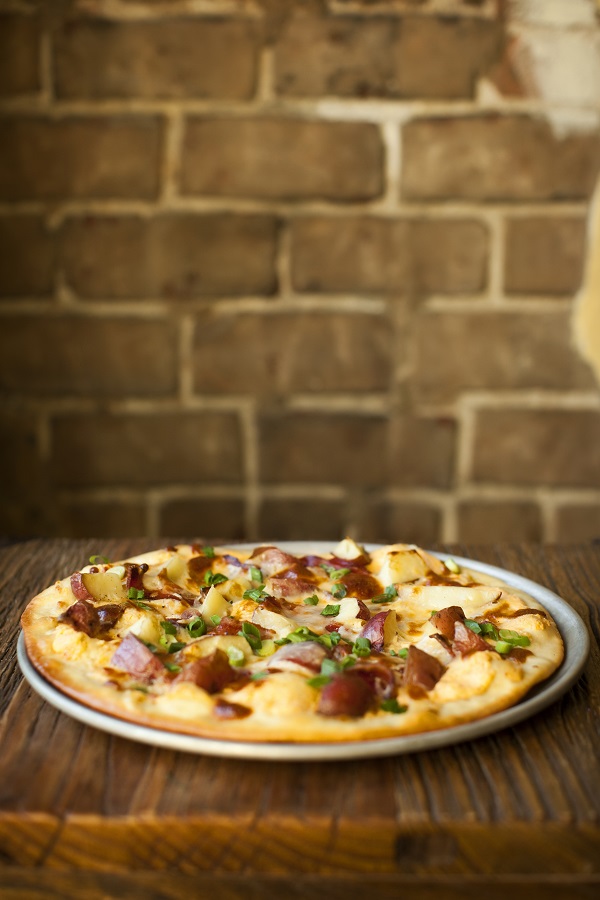 Trey Bistro
"We like to take something familiar and give it a little bit of a twist," Trey Quinlan says. We're standing over one of his creations, Potato Pizza, which he says is among his most consistent sellers. "It's the one pizza we haven't changed since we opened."
Youthful despite his years of experience in kitchens around town (to say nothing of his toddler wobbling around underfoot), Trey is describing the role creativity plays in his cooking.
The "we," in this case, is Trey Bistro, which you can and should find next to The Blue Note on north Ninth Street downtown. The pizza in question is something of a deconstructed baked potato. The sauce is ricotta cheese mixed with Frank's hot sauce, topped with roasted potatoes, Patchwork Farms bacon, green onions and Provel cheese. If that all sounds like too much, know that Trey wields a light touch with each: just enough potato, just enough bacon and just enough cheese. Finally, the crust — crisp and chewy from start to finish — holds up its end of the bargain, too.
When someone puts cotton candy and bacon in front of you, the only logical question to ask is, "How in the world did this come about?" The second question, after you give it a try, is, "Why aren't more people doing this?"
"Our bartender went on a bacon kick for a while," Bleu's Chandra Valentine explains. "He was infusing everything with it."
Aaron Brown, said bartender, has for years been a force for good drinks in Columbia, where he's mixed creative cocktails at Bleu, Vault and The Bridge. It's no wonder his bacon fixation carried over to the kitchen, where a collaborative game of "what if?" led to the idea of maple cotton candy with a slice of bacon as the stick.
Ideas are one thing though; it was up to pastry chef Deanna Creed to actually make it happen. The dish starts like all cotton candy, with sugar spinning into impossibly thin threads in a machine. Deanna uses maple sugar in the process, shapes the filaments into football-shaped clouds and inserts a precisely cooked candied strip of bacon.
The end result is pure fun and far less sweet than you would expect. Salty and sweet, airy and crunchy, it's a whimsical study in contrasts. As it turns out, bacon melts cotton candy, so its shelf life is limited. This is why you will only find bacon cotton candy on the restaurant's catering menu or at the Chef's Table, a reservations-only dining experience in a private room.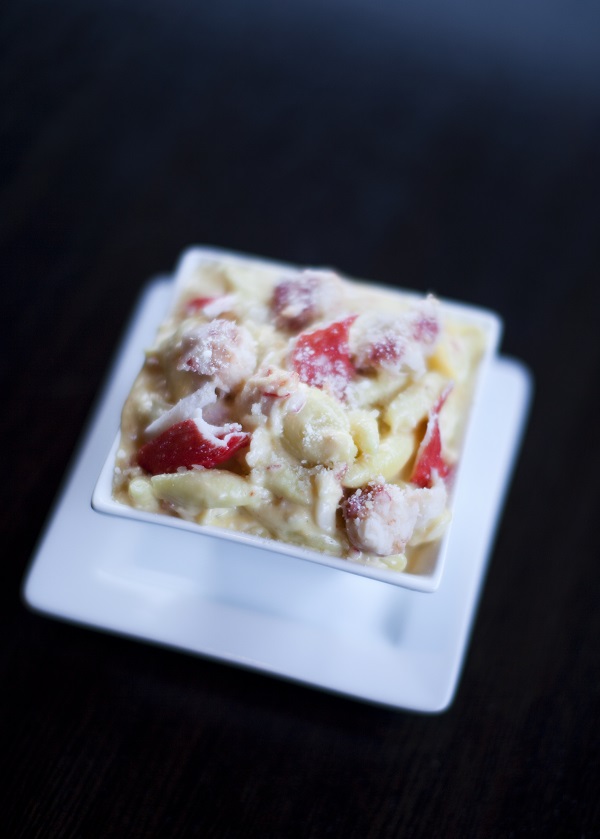 Room 38
Jeremy Bowles, managing partner and chef at Room 38, says he and his business partner, Billy Giordano, looked nearby for creative inspiration when forming their menu years ago.
"We talked to friends and family and found out what people were looking for," Jeremy says. "Then Billy and I met every night to discuss what people were saying" and whether any of the tips made sense for their restaurant. One of the products of those brainstorming sessions is Room 38's Lobster Mac 'n' Cheese.
Seafood and creamy pasta sauces don't always play nicely together, but the consensus is that Room 38's does. "It's one of our top five sellers," Jeremy says. Briny chunks of lobster are tossed with shell pasta and two cheeses, which Jeremy is reluctant to name (it's kitchen secret, I take it).
A similarly inspired menu item is Room 38's Bacon Cashew Caramel Popcorn. It's a little like those tins of popcorn you get at Christmastime, but at Room 38, you get bright, punchy flavors instead of stale popcorn and a tacky container (note: you'll actually eat this version). Crisped bacon, caramel and cashews are tossed with freshly popped popcorn and just the right amount of rock salt. A barely perceptible dusting of cayenne pepper provides subtle kick.
Creativity on its own is a gift. Pair that creativity with a little worldliness, and you can really open some eyes. That's what Matt Robertson, the newly promoted executive chef at Les Bourgeois Bistro, does with his creative take on a traditional Indonesian milkshake-like drink called es alpukat.
That translates as "avocado ice," Matt says, and it's made with (bear with us here) condensed milk, Nutella, frozen espresso shavings and avocado. Traditionally, it's served over ice, but he says, "I thought showing the striations would be cool." He's 100 percent correct. With some advance notice, Matt can make the layered version shown here; the fully blended or traditional versions are available anytime.
So what's it taste like? Unlike anything you've had before — and delicious. The flavor of the avocado disappears almost entirely, imparting texture and creaminess more than taste. It's intensely refreshing. The Nutella lends a welcome chocolate kick, and the espresso crystals on top cut through everything with crunch and a light bitterness. It's a riot and far more approachable than it sounds.