CoMo's fine-arts community stretches its canvas
The arts industry thrives in a city with a variety of easy-to-reach venues with high-quality work, and advocates believe Columbia is moving in the right direction.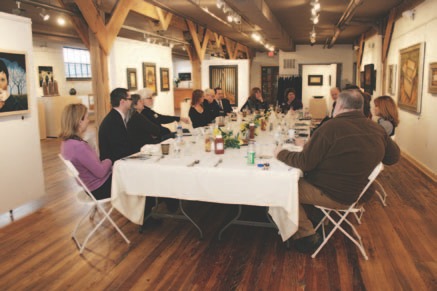 Missouri's Division of Tourism recently listed MU's Museum of Art and Archeology as one of the prime destinations for "Artsy Vacations," the North Village Arts District has expanded, and a new city website, www.columbiagalleries.com, now lists two dozen venues for art-lovers.
PS:Gallery co-owner Jennifer Perlow said art venues are more coordinated and better at making sure they are promoting one another's events.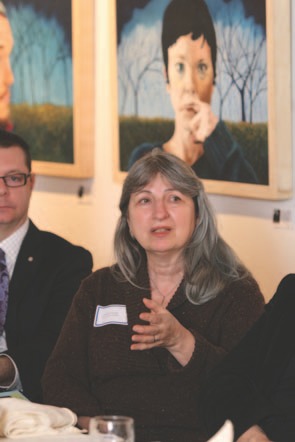 But gallery owners attending a tourism development forum at PS echoed one of the shortcomings expressed by music industry advocates during a previous forum — the lack of a central website that's updated regularly, interactive and provides a complete listing of current offerings.
Nevertheless, Carrie Gartner said the local arts community has come a long way since she became the Special District director a decade ago, when the warehouses in the North Village were empty and deteriorating.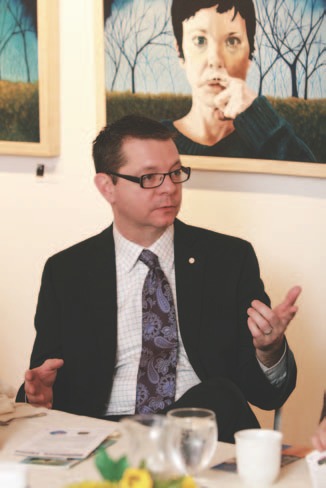 Some of the arts advocates said they were concerned that people are still unaware of the galleries that now fill those warehouses. Mary Kroening, director of Orr Street Studios, suggested the creation and promotion of a walking tour of the downtown arts venues to counteract the problem. City Councilmember Barb Hoppe promoted the idea of a bus that would shuttle visitors from the new parking garage to the North Village and other parts of downtown.
Gartner recalled that the similar sentiments were expressed a few years ago when Flat Branch was being developed on the west side and few people considered it part of downtown.
"A lot of dedicated property and business owners — along with a new city park — really helped turn that perception around, and now it's a very busy section of downtown," Gartner said. "I think the North Village Arts District is almost there. Very soon, more people will be taking advantage of the fact that we have an entire arts district just one block north of Broadway."
Columbia is starting to reach the "critical mass" of fine arts necessary to make it a true destination for art-lovers from outside the city, Gartner said.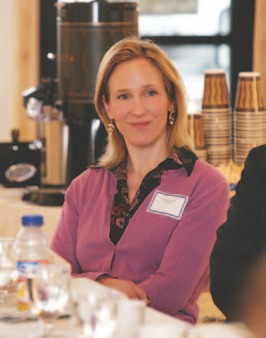 Amy Schneider, acting director of the Convention and Visitor's Bureau, and Beth Mead, the tourism marketing director, said it's become easy and enjoyable to answer the most common question posed to them: What's there to do in Columbia?
But Mead said it's ironic that outsiders often know more about what's happening in the city than local residents.
Alex Barker, director of the Museum of Art and Archeology, said that's particularly true with his venue on MU's Francis Quadrangle.
There's a sort of "invisible gate" along Elm Street at the border of the campus and downtown, Barker said. Students tend to stay on the south side, and residents and visitors seem to stick to the north side.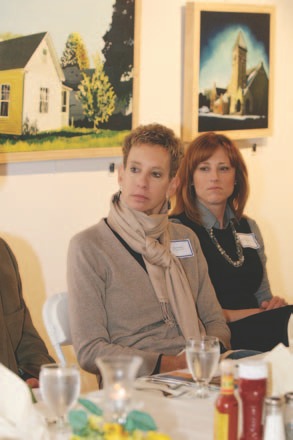 "We're the embodiment of that problem," Barker said. "People don't realize what exists on the other side. We need to get the word out, but the effort has to be organic and sustainable."
Courtyard Marriott General Manager Bob McDonald, chairman of the CVB board, said the art gallery expansion has made it easier for front desk clerks to guide guests asking where to go in Columbia.
"Most of our guests that have free time at the hotels are looking for an overall experience by combining lunch or dinner with a downtown visit," McDonald said. "Our staff suggests downtown to find a cool and unique experience in Columbia. If they can get out of the hotel and get a meal, a walk and some window-shopping, then they are very happy."
PS co-owner Chris Stevens said the galleries need more than window shoppers to survive and wondered why Columbians get so much more excited about sporting events and their economic impact than art events and exhibits.
"Most people in the community would say that the arts are a valuable part of the quality of life in Columbia," he reiterated in an e-mail. "But, how many of those same people have purchased an original piece of art or put their butt in a seat for a jazz concert or a ballet performance?"
Galleries support employees and the livelihood of local artists, he pointed out. "These are people whose full-time job is to create art. Their economic contribution and worth to the community are no less important than a doctor, a lawyer or an accountant."
"There are countless numbers of art happenings, concerts, receptions, performances, fairs and festivals throughout the year in Columbia," he continued. "People attending these events spend money on babysitters, dinners, new outfits, gas etc. … I am willing to bet if you added up the economic impact of all of those events together, it would far outweigh the economic impact of a few football and basketball games. Yet, the sports activities seem to get all of the attention."