This story was originally published in the November 2023 Impact issue of COMO Magazine.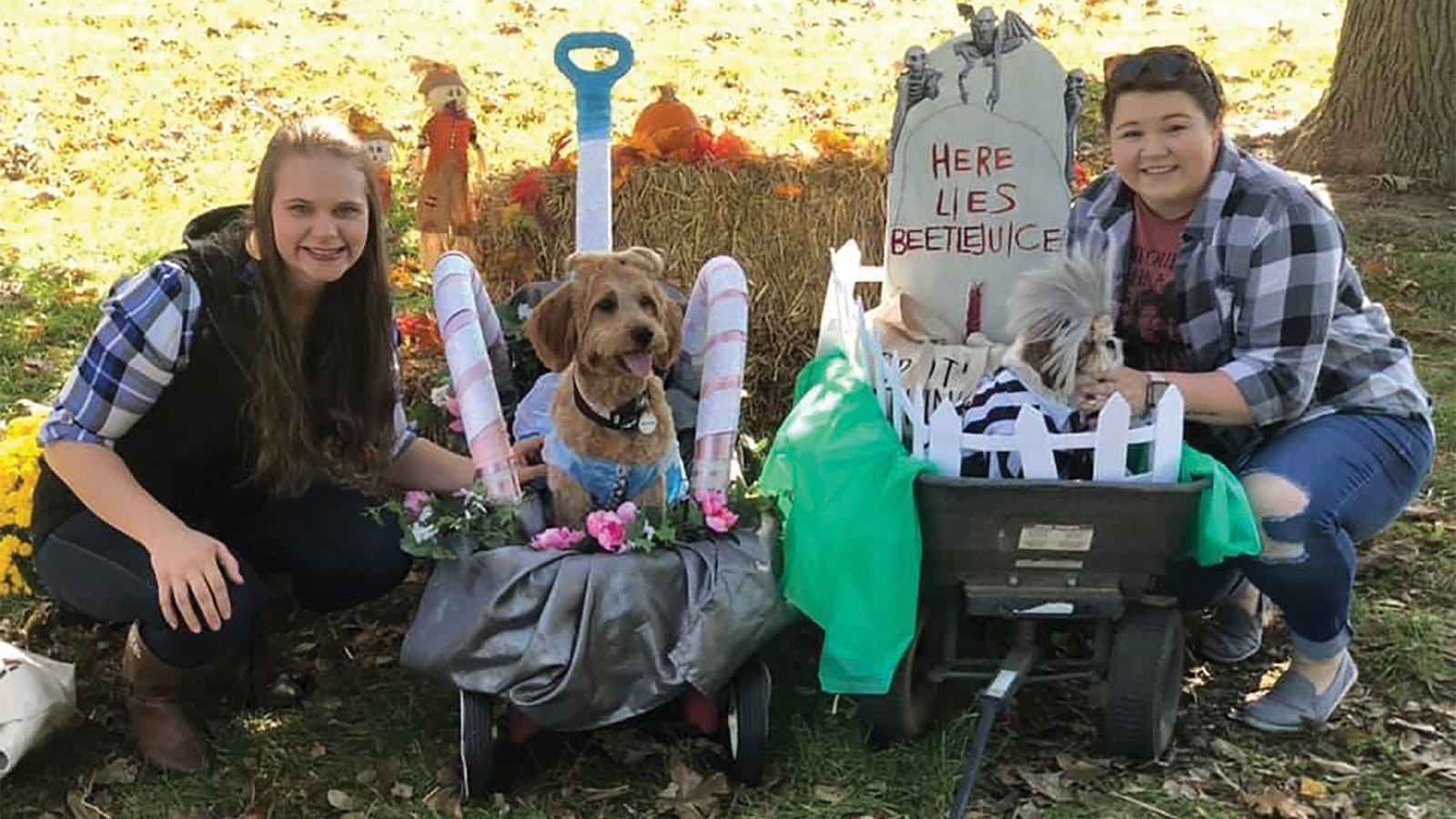 Paws 4 A Cause shifts its mission to help make service dogs more accessible to those in need.
Paws 4 A Cause has been a part of the Columbia dog rescue scene since 2017. Historically, it has hosted 5K runs and similar events but switched to supporting other rescues by helping get adoptable animals to community events.
The organization allocates its funds to The Spay Neuter Project, Columbia Second Chance, and other rescues.
"We used to do our own events and we found that the cost is so high to do that," explains Jenny Kolan, founder and president of Paws 4 A Cause. "It's better to go to other events that are already happening so we've been doing Earth Day and Hartsburg Pumpkin Festival. Basically, we just bring adoptable animals from one of the other rescues."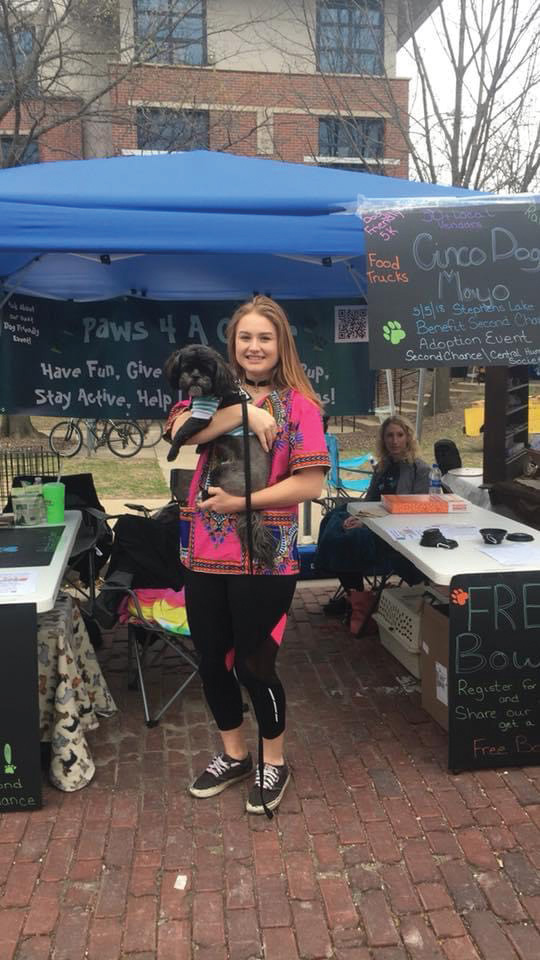 For the first time, Paws 4 A Cause took in a litter of seven puppies this year. The puppies were raised by volunteers within the organization and brought to different events to both present the animals for adoption and to help raise money for their care.
"We would do events then donate our proceeds to those organizations," Kolan adds. "But going forward, since we're actually going to be taking in animals, we will be raising money for our organization as opposed to for others."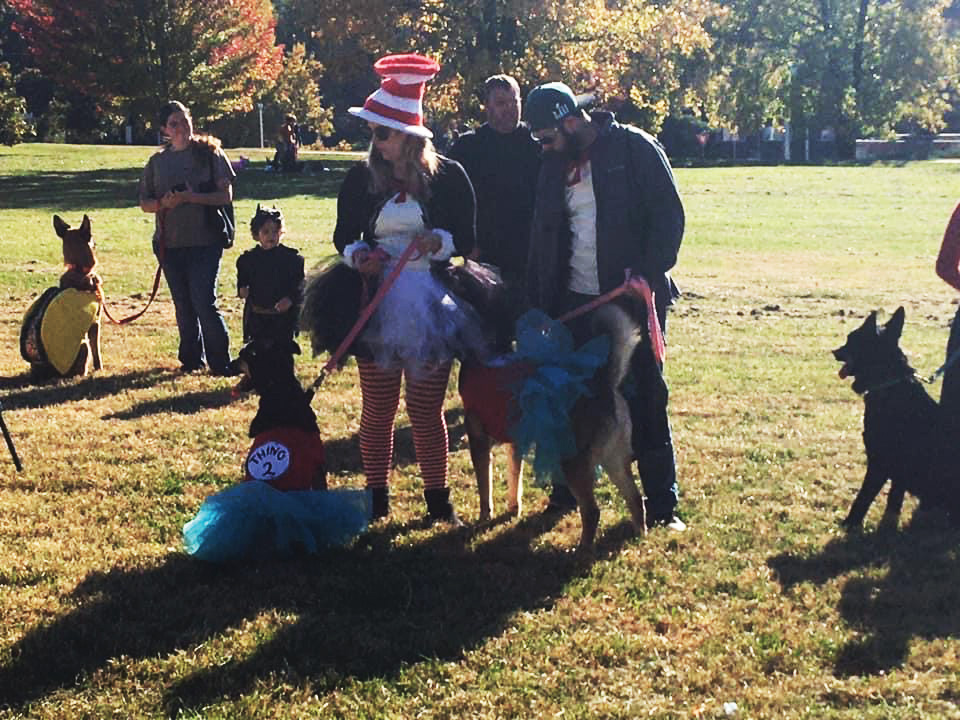 The litter of seven puppies was available for adoption with an adoption fee of $150 that covers all of the veterinarian care, vaccinations, and spay/neuter surgery.
"We wanted the cost to be low enough that, for most people that like looking to adopt, price wouldn't be a deterrent," Kolan says.
This shift from raising money for others to raising money for itself reflects a shift in the organization, which is now transitioning into training service animals for children with autism and individuals with post-traumatic stress disorder (PTSD).
"At this point, we started the process of doing the formal training," she explains.
Professionally trained service dogs can cost up to $20,000. Paws 4 A Cause hopes to make the life-changing dogs accessible to more people in the community. The idea is to hand-select dogs from shelters and rescues in the area to go through service dog training and then deliver the dogs to families at a reasonable price.
"We'll be picking based on temperament from other rescues," Kolan said.
Applications for service dogs are not open yet as Paws 4 A Cause is still refining its process and going through training. Dogs will be placed on a case-by-case basis.
While the organization doesn't have any events planned for the rest of this year, it is gearing up for events and implementing the changes next year. At this time, their biggest needs are money and time. Those interested in helping can find out how to donate or volunteer by contacting Paws 4 A Cause directly.
Paws 4 A Cause
[email protected]
paws4acauseinc.wixsite.com/give