Barking Up the Right Tree
This story originally appeared in the October 2023 finance issue of COMO Magazine.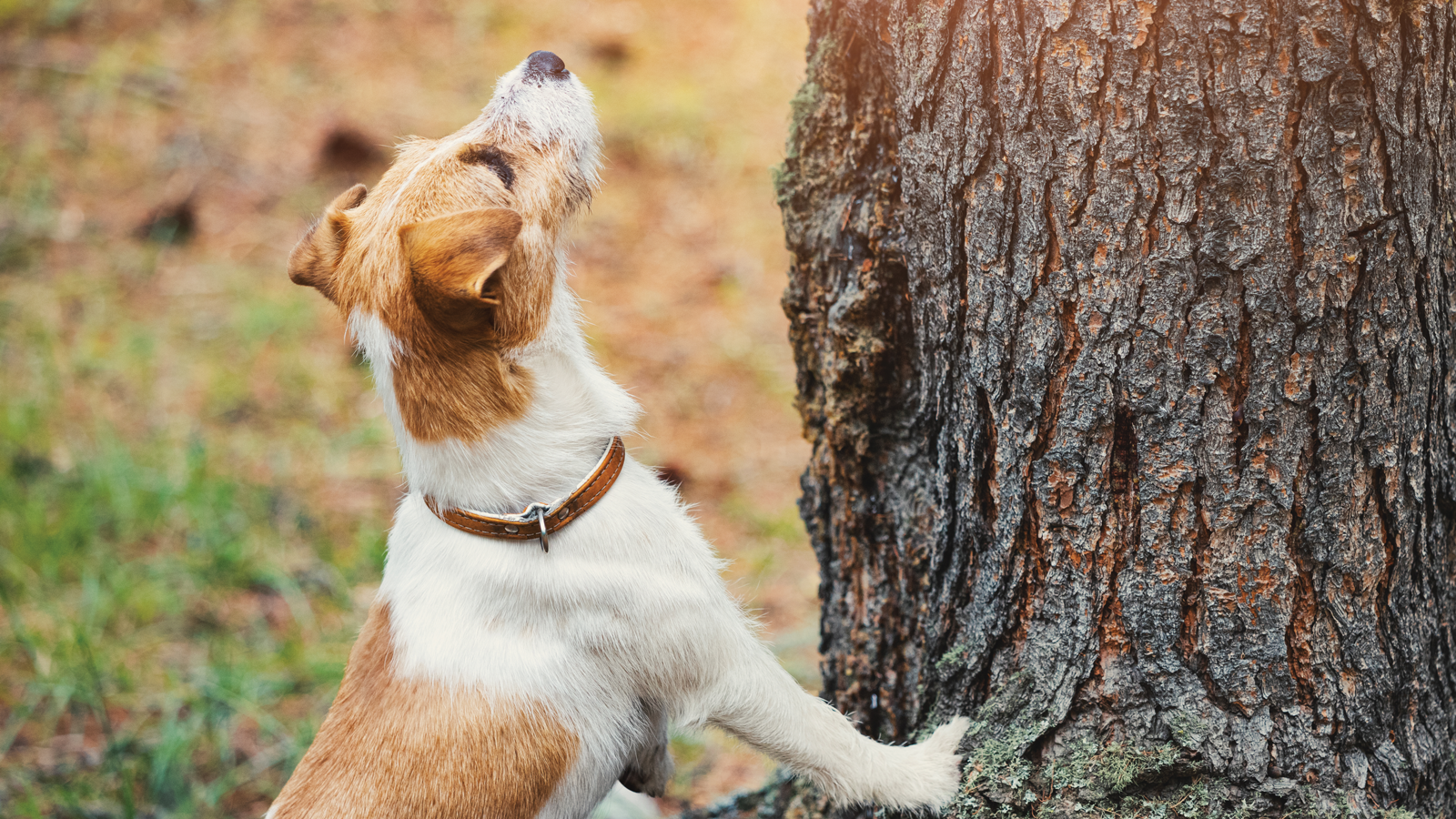 Revenue from pet licenses supports multiple departments.
Columbia dog and cat owners will pay about $50,000 in the next year to make sure their furry friends are properly licensed with the city.
The fiscal year 2024 budget (October 1, 2023, to September 30, 2024) anticipates animal licensing revenue of $49,716, an increase of some $4,800 from the previous year. The license fees go into the city's general fund, which allocates money to a variety of city departments, including police, fire, and animal control, among others.
Molly Aust, animal control supervisor, says the city's animal licensing ordinance requires all dogs and cats over three months of age to be licensed and vaccinated against rabies. The defining factor isn't whether someone considers their dog or cat to be a pet. The ordinance stipulates that any animal over three months of age that is owned, kept, harbored, or permitted to be or remain on the premises must be licensed.
County Requirements
Differing from the city, the Boone County animal control ordinance does not require licensing pets, but owners are required to vaccinate their dogs and cats against rabies.
Dogs and cats that are spayed or neutered can be licensed for $5 per year, or $15 per year if they are not spayed or neutered. Pet licenses can be purchased for up to three years at a time.
As a part of the Columbia/Boone County Department of Public Health and Human Services, Aust's animal control staff also enforces city ordinances on dogs running loose and dog bites, responds to county-wide calls about wildlife that might get into a residence, and investigates reports of animal cruelty in both the city and county.
The FY2024 budget that was approved on September 18 by the Columbia City Council calls for $876,730 in spending for animal control, an 11 percent increase from FY2023. The animal control budget accounts for 0.0007 percent of the overall general fund. About 63 percent of the animal control budget is dedicated to salaries, benefits, and other personnel services.
Other revenue streams for the animal control division include some $23,000 in animal control fees and $30,000 from a state grant. Revenue from fees that the municipal court levies and collects regarding animal licensing violations and other animal-related citations goes into the general fund.
Animal control also contracts for services with the Central Missouri Humane Society, which is the de facto "pound" for animals impounded by animal control. Central Missouri Humane Society provides "limited veterinary care to animals in need," Aust said in an email interview. There is also a free spay and neuter program available to the public through the Humane Society.
How to Get Your Pet Licensed
Pet owners can get rabies tags or certificates and licensing for pets through a veterinarian. Animal control provides those forms to the veterinarians. Dog or cat licenses are also available at the health department at 1005 W. Worley St., and the pet owner must provide proof of vaccination. Pet licenses are issued by the city's business license office. Animal control keeps track of the licenses in its database.
A rabies shot is required even for dogs or cats that stay indoors. Rabies vaccinations can be for one to three years in duration. The pet licensing requirement does not apply to certified working dogs trained to assist individuals with disabilities.
Pet owners can also purchase the required license when picking up their pet after being impounded by animal control. To claim a pet from impoundment, the owner must pay $20 per day or part of a day in addition to a $35 impoundment fee. A microchip implantation fee of $15 is added for pet owners who want that service when claiming an animal.
In addition to licensing regulations, the city's animal control ordinance requires that pet owners clean up any waste left by their pets on public or private property that is not the pet owner's property. Violations of the animal control ordinance are, in most cases, misdemeanors that are handled via citations to the pet owner or a summons to appear in municipal court.