This story originally appeared in the October 2023 finance issue of COMO Magazine.
A commitment to early financial education for Columbia's kids.
While reading, writing, science, and mathematics are the building blocks of a strong high school curriculum, Renee Winters argues that learning to be financially literate is one of the most important things a student can learn in high school.
As the assistant director of the Columbia Area Career Center and the practical arts curriculum coordinator for Columbia Public Schools, Winters says that she, and the teachers in the district's business department, firmly believe that learning about finances at a young age sets students up for a lifetime of success.
"It enables them to make smart decisions now, as well as prepare them for the future they want," Winters says. "We believe that generational poverty can be helped or even stopped with a firm understanding of financial literacy."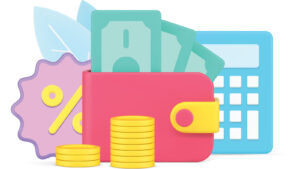 Early Exposure to Financial Concepts
Students in Columbia Public Schools are first exposed to financial literacy in middle school with an introduction to budgets, income, and smart money choices, Winters says. In high school, the curriculum becomes more robust. While many of the courses can be completed in a single semester, the upper-level courses continue throughout the year.
"Personal finance is a graduation requirement," Winters says, noting that the course is offered in multiple blocks through the day at all of the comprehensive high schools, as well as online or through summer school.
Open to high school juniors and seniors, the courses are taught at a key time in students' lives.
"Many students at this age are starting their first jobs and/or entering college soon and need to understand the importance of their choices at a young age that will affect their futures," Winters says.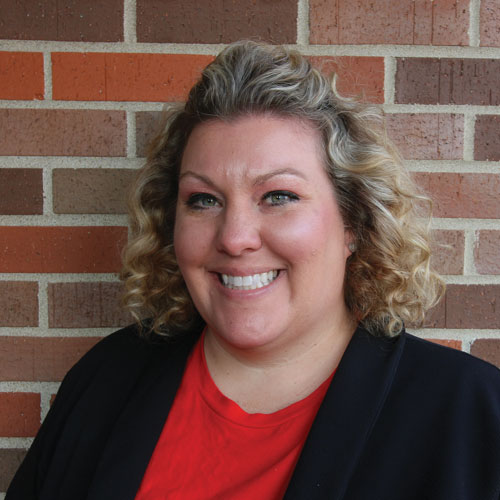 A Comprehensive Curriculum
Winters says the critical concepts for personal finance include income, which encompasses classifying tax forms, calculating net pay with and without overtime, pay stubs, wages, salary, and deductions. Students learn about credit, including understanding credit scores and credit reports and how that impacts the ability to borrow; credit cards and how to avoid interest; and mortgages, payday loans, collateral, and credit limits.
Students learn about banking, saving, and investing, which includes comparing and contrasting saving and investing and exploring concepts like compound interest, investing early, checking accounts, savings accounts, FDIC/NCUA, banks and credit unions, inflation, stocks, bonds, and mutual funds. They learn about buying goods and services, which includes information about creating a budget; pros and cons of new versus used cars; the difference between financing, leasing, and buying a car; determining wants versus needs; and fixed expenses, warranties, depreciation, taxes, and the cost of living.
The last critical concept is insurance, which includes lessons on comparing auto insurance types, different kinds of health insurance, knowing the relationships between premiums and deductibles, life insurance, renters insurance, and preventative care.
The curriculum is comprehensive, and Winters says that's by design.
"Being knowledgeable about finances at a young age is a great way to set you up for success in life," Winters says. "It is the one equalizer between people. Regardless of your income, if you are financially literate, you can be successful and happy."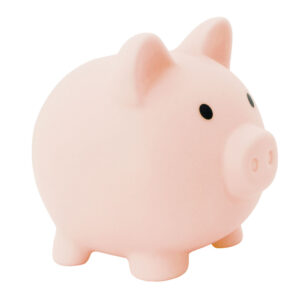 Hands-On Learning
While Winters' staff in the CPS business department is focused on educating in the classroom, the team at First State Community Bank also strongly believes in financial education for kids and has created several opportunities to learn about finances and money management from an early age.
"The earlier kids learn the lessons of budgeting and investing, the more financially successful they are going to be," says Lori Baumgartner, director First State Community Bank's Junior Savers program. "Bankers should be a resource for them. If they have a question, they shouldn't hesitate to reach out to their banker and ask. We aren't here just to take deposits, we are here to be a resource."
Through Junior Savers, kids from birth through age 17 can open a savings account with $1. Additional documentation includes the child's name, birthdate, social security number, their address along with a parent's driver's license, social security number, proof of address, and second form of identification.
While deposits can be made as account holders are able, First State provides an opportunity for kids to earn money in their account through its Cash for A's program.
"We help the accounts grow," Baumgartner says. "When they receive a report card, once a semester, they can bring it to the bank and we will make a deposit for good grades. Students receive $2 per good grade and up to $10 per semester. We will add up to $20 per year to their savings account, which encourages them to save and build their savings."
The Cash for A's program rewards students based on their school's grading system, and the program is also open to homeschool students.
As students reach middle school, First State offers additional opportunities for engaging with their finances. Students ages 12 to 17 are able to open a student checking account. The account has no monthly fees, and no minimum balance is required to open the account.
Students have access to 40,000 ATMs at no additional cost, with ATM withdrawal limits to $100 per day and a limit of $250 daily for debit card purchases.
At age 18, the account transitions to standard withdrawal and purchase limits, and at age 23, the account automatically converts to a checking account.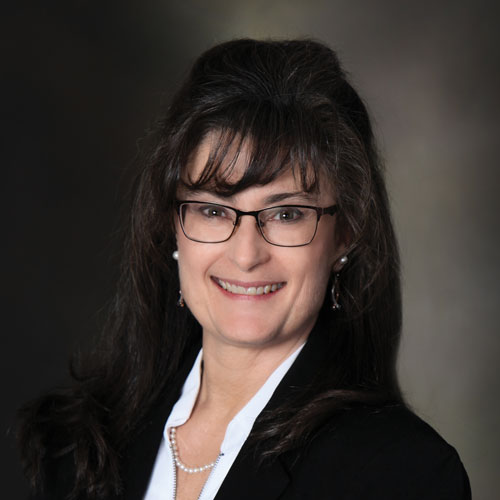 Interactive Learning Options
For younger kids, the FSCB Junior Savers app, which can be downloaded at no cost and played on any device, presents a variety of scenarios and stories that help students learn about saving money in a game environment.
An interactive website, FSCB.learnbanzai.com, geared towards students ages 8 to 18, allows players to choose their own adventure. Many of the lessons on the website overlap with the critical concepts taught in CPS's personal finance courses.
"It gets harder as you play, and helps prepare kids and teens for life's hardest financial decisions," Baumgartner says.
The many options and formats for kids to engage in financial education are evidence of the bank's commitment to supporting the next generation and the belief that early financial education is a key contributor to future financial success.
"Kids are our next generation," Baumgartner says. "We want to involve them early so they're successful. That's our main mission — to invest in our communities and our kids to ensure them they are financially successful and to do that, we need to educate them and involve them."