Station 11 Sculpture Symbolizes Water Dousing Flames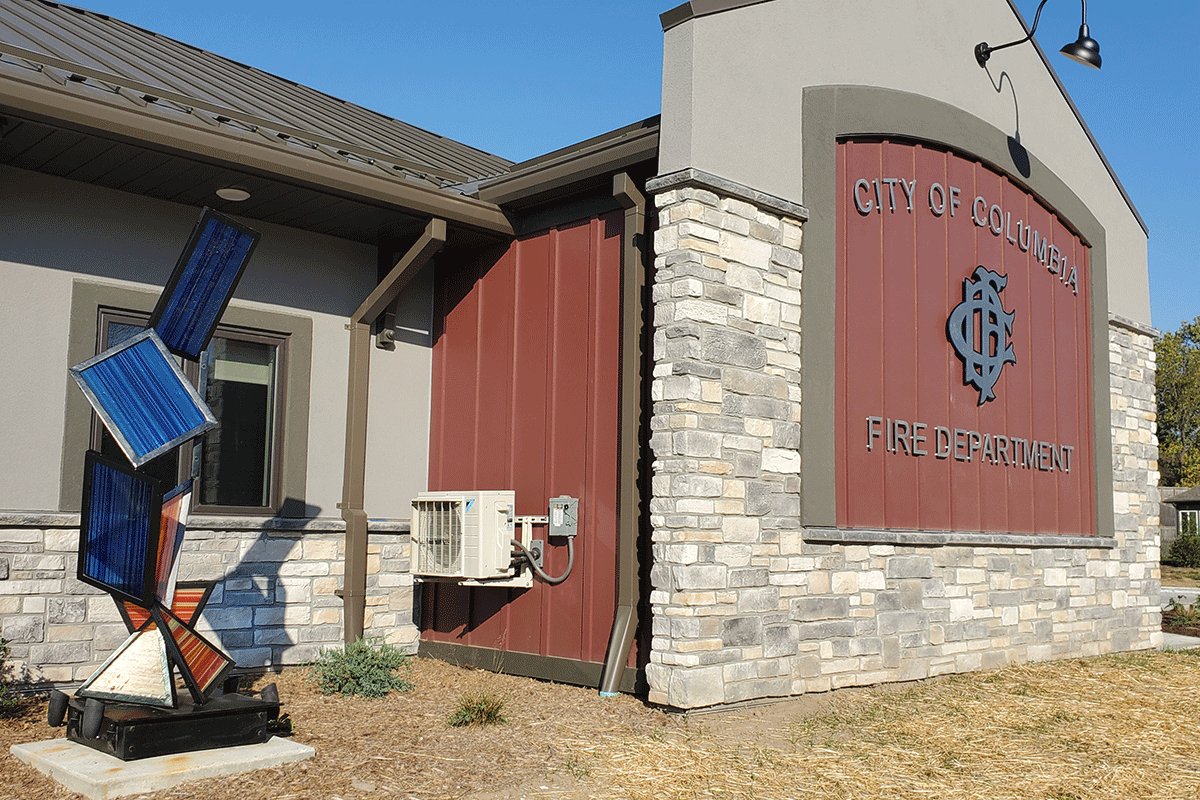 Percent for Art provides installation at citiy's new fire station
A sculpture that imagines water falling over fire is a prominent feature of Columbia's new Fire Station 11. The $4.3 million fire station hosted a ribbon-cutting and grand opening on September 27.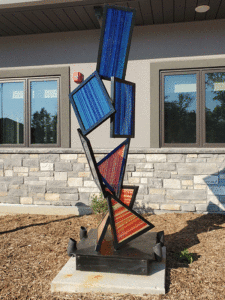 Tyler Kimball of Monarch Glass Studio in Kansas City was selected as the artist for the project. The sculpture, Casting Light, incorporates long blue rectangular glass to represent the water and the orange and yellow triangle pieces represent fire.
The art installation was included as a Percent for Art project, which designates a portion of development and construction costs of public projects for site-specific art. The Office of Cultural Affairs oversaw the commissioning process for the artwork and the call for artists was open to all Missouri-based artists.
A news release from the city said Kimball designed the Station 11 conceptual piece to put the beauty of glass in the forefront and symbolism as a secondary thought. The news release added, "The glass sculpture also incorporates light as the sunshine can create splashes of color around the piece during the day, and lighting will pass through the glass at night."