February: Movers and Shakers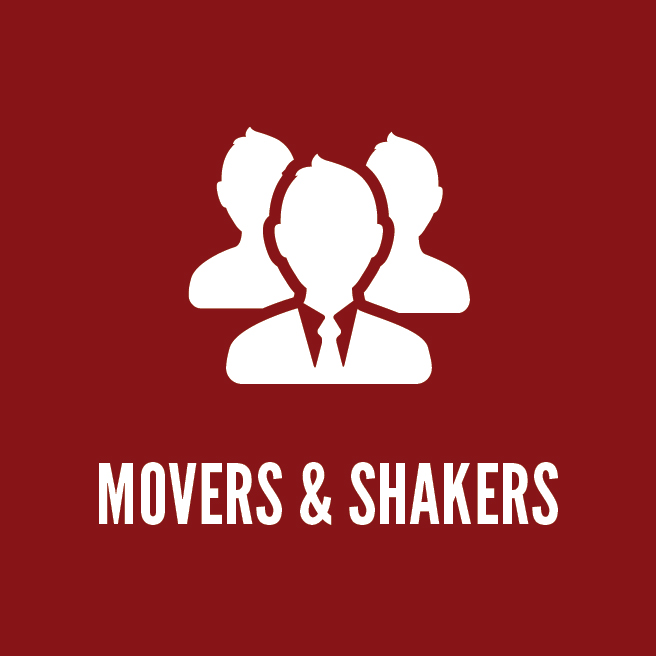 Boone County National Bank
Boone County National Bank announced several promotions at the end of 2014. Dawn Shellabarger has been promoted to vice president of commercial lending from assistant vice president of commercial lending, a position she held since 2009. Additionally, Hilary Babcock has been promoted to a residential underwriter III; Jeffrey McLaren, customer service representative I; and Arlene Higgins, customer service representative II.
Jennifer Megee
Megee has been promoted to executive vice president and director of retail banking and deposit services for Providence Bank. In her new role, Megee will be responsible for deposit services and will lead retail operations for all 13 banking centers, as well as manage product and business development, consumer lending and affinity programs. Megee has been with Providence Bank since 2009.
Kim Whorton
Whorton, trust officer and relationship manager for Landmark Bank in Columbia, has been awarded the Certified Trust and Financial Adviser, or CTFA, designation from the Institute of Certified Bankers. The CTFA designation recognizes individuals who demonstrate excellence in the field of wealth management and trust. ICB is a subsidiary of the American Bankers Association.
Randy E. White
Effective Feb. 1, Randy E. White will replace retiring fire chief Charles P. Witt Jr. White is a 16-year veteran of the Columbia Fire Department and has served as deputy chief for more than three years. He will earn an annual salary of $120,000 and will receive a car allowance and other authorized employee benefits.
Scott Dalrymple
Columbia College President Scott Dalrymple has been appointed to the board of directors for the Missouri Innovation Center. MIC is a nonprofit that assists with technology commercialization in mid-Missouri. During his three-year term, Dalrymple will represent Columbia College, which began offering a major and minor in entrepreneurship in the fall of 2014.
Columbia Convention and Visitors Bureau
The Columbia Convention and Visitors Bureau has promoted Megan McConachie to marketing and communications manager and Rachel Grant to public information specialist. McConachie will be responsible for planning and executing the CVB's marketing budget, media and public relations and communications planning and overseeing the CVB's online strategy. Grant will be responsible for the CVB's website content, social media profiles, e-newsletters and other communication projects.
Cynthia Louden
Columbia College has hired Louden as director of academic assessment. In the newly created position, Louden will assist in the improvement of curriculum across all of the college's venues and programs, as well as coordinate academic assessment activities collegewide, advise faculty and staff on improving assessment practices and oversee using technology for assessment.
University of Missouri
The American Association for the Advancement of Science has recognized four University of Missouri scientists: Henry C. "Hank" Foley was recognized for contributions to emerging technologies; Silvia Jurisson, for cancer research; K. Krishna Sharma, for ophthalmology research; and Jerry Atwood, for chemistry research. The four are among 401 new fellows elected by their peers.
Garnett S. Stokes
MU has appointed Stokes as provost and executive vice chancellor for academic affairs. Stokes, whose appointment is effective Feb. 2, was formerly the provost and executive vice chancellor for academic affairs at Florida State University, where she focused on several initiatives to elevate the university to a top-25 public research university.
Jessica Mahon
Mahon is now the director of employment services at Alternative Community Training. She will oversee both ACT Career Services and ACT Works. She began working at ACT in 2008 as a community liaison manager and then worked as program manager for the Community Employment Program prior to her recent promotion.