Coming Up in COMO: Your to-go list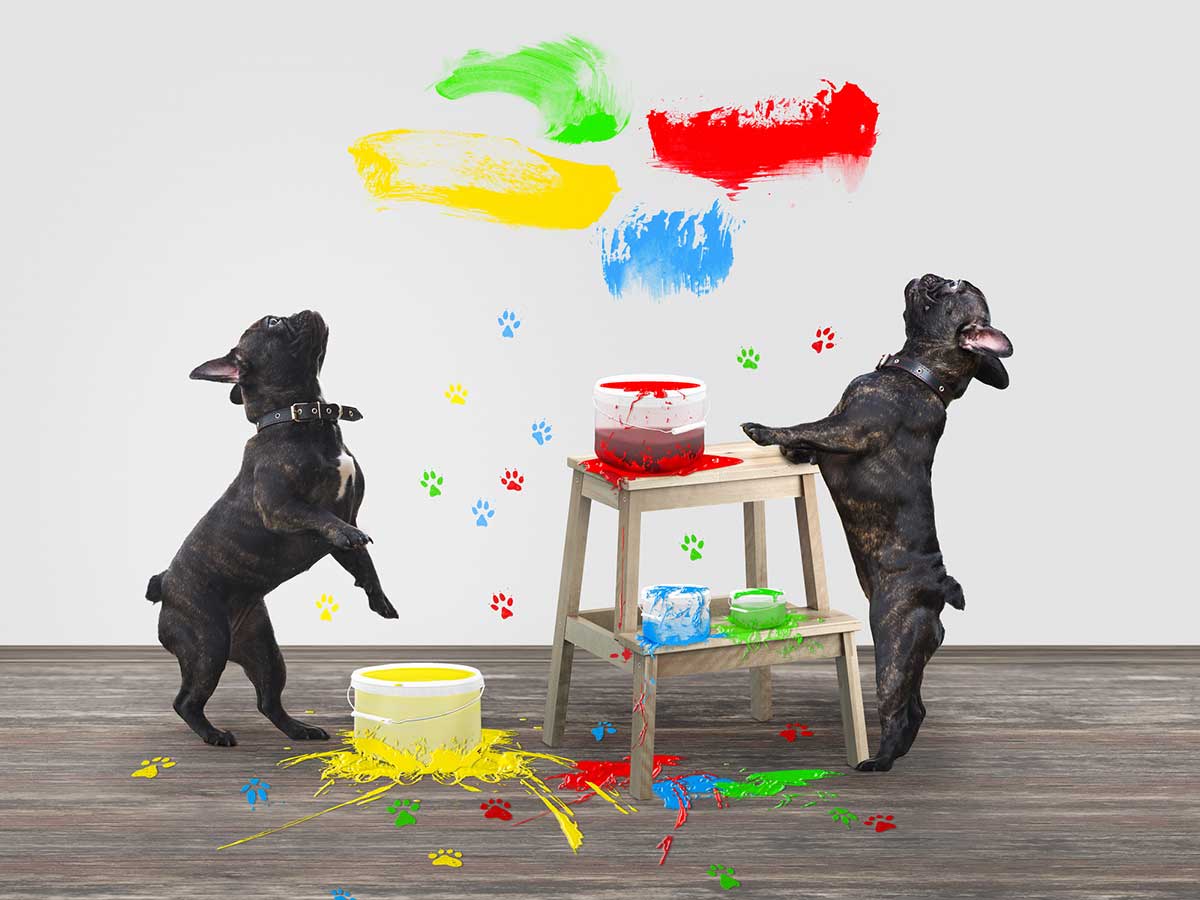 28 things to do (now and later) in and around COMO: Concerts, karaoke, family events, art, and more. 
Call for entries: Annual county art show set for Oct. 14-15 
Central Bank of Boone County and the Columbia Art League seek professional and non-professional entries in the 63rd Annual Boone County Art Show set for October 14 and 15 at Central Bank of Boone County at Eighth and Broadway.
Any Boone County resident, full-time student, or Columbia Art League member, 18 years of age or older, can submit one work completed within the last year. Cash prizes are awarded to artists for first, second, and third place in nine categories, including professional and non-professional painting, drawing, sculpture, ceramics, fiber, and other media such as collage, constructions, etchings and mixed media.
Artist entry forms are available at any Central Bank of Boone County, the Columbia Art League at 207 S. Ninth St. in Columbia, and online. Entry forms must be completed and returned to the Columbia Art League by 5 p.m. on September 30. 
---
Coming Up In COMO is a brief peek at concerts, plays, art exhibits, events for families and kids, and more. You may send your event notice to [email protected]. Please put "Coming up in COMO" in the subject line. Include the date, time, a brief description, and website or Facebook page (or phone number) for your event.
---
SATURDAY, AUGUST 26 
Fairview Annual Rummage Sale. 8 a.m.-1 p.m., Fairview United Methodist Church, 3200 Chapel Hill Road. All proceeds go towards Fairview ministries.
Columbia Farmers Market. 8 a.m.-noon, MU Health Care Pavilion at Columbia's Agriculture Park, 1769 W. Ash St.
Columbia Coin, Currency, and Collectibles Show. 9 a.m.-5 p.m. Saturday, 9 a.m.-4 p.m. Sunday, Knights of Columbus, 2525 N. Stadium Blvd. FREE.
Visiting Artists Series: Dan Festa Glassworks. 10 a.m.-4 p.m., Friends of Arrow Rock, 310 Main Street, Arrow Rock. The series continues on Sunday. Visitors may observe creators in various handmade art forms working at their craft, discuss their work and vision with them, and enjoy viewing some of their finished wares. 
Comic Book Killer! Murder Mystery Lunch. Noon-3 p.m., Shakespeare's Pizza South, 3911 Peachtree Drive. Come have a fun family outing and dress in your favorite superhero or supervillain attire and fill a table with your friends. Event benefits Missouri Disability Empowerment Foundation. Tickets, tables, and sponsorships available, or make a donation at the link. 
Demystifying the Modern Jazz World. 1-2:30 p.m., Compass Inc., 1107 University Avenue. A master class with jazz vocalist Samantha Fierke. Class fee $30.
Ironweed Bluegrass Band at Cooper's Landing. 2-5 p.m., 11505 S. Smith Hatchery Rd. Food trucks: The Patty Wagon, 12-8 p.m.; Fresh Harvest Grill, 4-8:30 p.m.
Mercer and Johnson at Cooper's Landing. 6-9 p.m., 11505 S. Smith Hatchery Rd. Food trucks: The Patty Wagon, 12-8 p.m.; Fresh Harvest Grill, 4-8:30 p.m.
Kaleidospoke Glow Ride. 7-10:30 p.m., Flat Branch Park to Twin Lakes and back. Advance registration required. $18.
Cattlemen Days Rodeo – Saturday performance. 8 p.m., Cedar Valley Riders Saddle Club, Ashland. PRCA rodeo.
Travis Feutz & The Stardust Cowboys at Dive Bar. 8-11 p.m., Dive Bar, 1116 Business Loop 70 E. No cover charge; kitchen is open late.
Karaoke Night. Every Saturday at 9 p.m., McGinty's Pub, 1312 Old 63 S.
SUNDAY, AUGUST 27 
Pups, Pints, and Petting Zoos. 10 a.m.-5 p.m., Pierpont General Store, 7650 Highway 163. Collaboration with Creekside Pet Center and Unchained Melodies.
Pat Kay at Cooper's Landing. 2-5 p.m., 11505 S. Smith Hatchery Rd. Food trucks: The Bus Old School BBQ, 12-8 p.m.; Dada Doner, 2-8:30 p.m.
Monochromatic Floral Workshop with Bare Roots LLC. 3-5 p.m., Selfie Love, 804 Locust Street. $50 per person.
The Comancheros w/Flyover Country & Steph Maguire at Sentinel Park. 5 p.m., The Arcade District. FREE.
"We Always Swing" Jazz Series #29 Kick-Off feat. Columbia Jazz Orchestra. 6 p.m., The Roof, 1111 E. Broadway. Tickets $25.
Karaoke Night at Eastside Tavern. 8-11:45 p.m., 106 E. Broadway.
TUESDAY, AUGUST 29 
AJJ at The Blue Note. 7:30 p.m., 17 N. Ninth St. $26 day of show.
As Yet Unnamed Comedy Show. 8 p.m., Eastside Tavern, 106 E. Broadway. FREE comedy open mic night.
WEDNESDAY, AUGUST 30 
Food trucks roundup at Columbia Farmers Market. 3-7 p.m., MU Health Care Pavilion at Columbia's Agriculture Park, 1769 W. Ash St. Shop the market and grab an early dinner.
Live Music 101: An Introduction to The Blue Note. 7 p.m., 17 N. Ninth St. $10; free with student ID. All ages.
COMING LATER
WEDNESDAY, SEPTEMBER 6
CelebrARTy Fundraiser for Access Arts. Time, 5-7 p.m., The Blue Note, 17 N. Ninth St. The CelebrARTy fundraiser will auction off original art created by eight teams comprised of eight local celebrities and artist pairings.
SATURDAY, SEPTEMBER 23
Bark 'N' Beach Pet Expo. 10 a.m.-2 p.m., Saturday, September 23, Treats Unleashed, 1400 Forum Boulevard. A fun-filled day for all family members (two-legged and four-legged). Raffles, free samples, one day sale, paw painting, adoptable pets, and more. FREE admission. Ten raffle tickets for $5; funds support the Central Missouri Humane Society and The Spay Neuter Project/No Kill Columbia.
SATURDAY, SEPTEMBER 30
First Responder Support Resilience Seminar. 11 a.m.-3 p.m., The Crossing, 3615 Southland Drive. This is an event dedicated to fostering the well-being and resilience of local first responders and their significant others.
TUESDAY, OCTOBER 17
Trivia Night Benefitting Columbia Young Life. 5:45 p.m., The Crossing Student Center. $25 per person (soda, water, pizza included); teams of eight (and partial teams) are welcome.
THURSDAY, OCTOBER 19
The COMO 411 Bridgerton Ball. 7-10 p.m., October 19, The Atrium, 22 N. Tenth St. Enjoy a one-of-a-kind inaugural, interactive event experience, curated in true Bridgerton fashion from the aesthetic and food to the live entertainment. A portion of ticket proceeds will go to Mareck Center for Dance, Missouri Symphony Society, and the We Project. Tickets $49-$2,500.
We also love to visit and find out what's happening at …
Rock Bridge Memorial State Park
Three Creeks Conservation Area
Eagle Bluffs Conservation Area
Columbia Convention and Visitors Bureau