Coming Up in COMO: First Friday and Tangling Tigers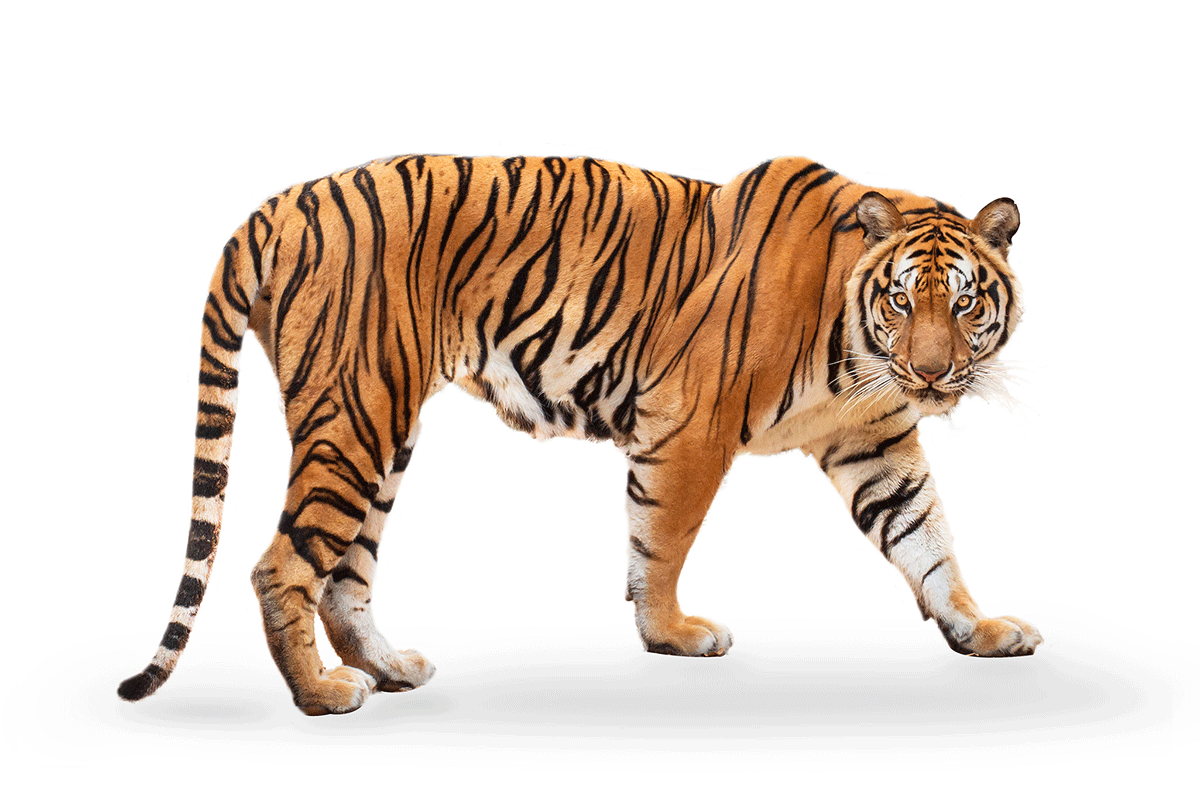 The Weekender | 32 things to do (now and later) in COMO 
If you want to be a little bit busy or crazy busy this weekend, there are ample choices for things to do in COMO, and it won't be surprising to know that the calendar is brimming with art and athletics. 
FIRST FRIDAY
First up is First Friday, starting at 6 p.m. this evening in the North Village Arts District. The FREE art crawl features a plethora of vendors, food, and other activities. The transition to athletics dovetails with … 
MIZZOU MADNESS 
As a tipoff to the 2023-24 campaign, Mizzou Madness is set for Friday beginning at 9 p.m. Hosted in partnership with the University of Missouri campus, a basketball court will be placed on the Francis Quadrangle in front of the Columns and Jesse Hall.
Both the men's and women's basketball teams will be introduced and participate in interactive games with members of the audience. Additionally, the event features a live DJ, interactive games, food vendors and a laser show.
The season-opening event is free to attend and open to all students and fans. The weekend begins on Friday night when the Tigers volleyball team hosts Kentucky at 6:30 p.m. before wrapping up with the No. 21-ranked Missouri Tigers (5-0) hosting the No. 23 LSU Tigers (3-2) at 11 a.m. Saturday at Faurot Field. (And Mizzou is a five-and-a-half-point underdog? M-I-Z!) 
---
Coming Up In COMO is a brief peek at concerts, plays, art exhibits, events for families and kids, and more. You may send your event notice to [email protected]. Please put "Coming up in COMO" in the subject line. Include the date, time, a brief description, and website or Facebook page (or phone number) for your event. 
---
FRIDAY, OCTOBER 6
First Friday Marketplace. 6-9 p.m., Curations573, 1103 E. Walnut St. More than 30 local vendors, musicians, more.
North Village Arts District First Friday. 6 p.m., NVAD. Art, music, food, and fun. A FREE gallery crawl held on the first Friday of each month in the North Village Arts District. Come explore the unique venues and enjoy the live music, art, and entertainment.
Sager Reeves Gallery October Exhibit Opens. 6-8 p.m., in conjunction with First Friday in the NVAD, 1025 E. Walnut St. Complimentary drinks and music. FREE. The exhibit runs through October 28.
Blake Gardner & The Farmers. 6-9 p.m., 11505 S. Smith Hatchery Rd. Food truck: Lilly's Cantina, 4:30-9 p.m.
The Blue Note Presents Rachel Feinstein CoMo Comedy Club. 7 p.m., 17 S. Ninth St. Tickets $25.
Ponies Improv – Double Feature. 7-9:30 p.m., Talking Horse Productions. Costumes are encouraged and if you come dressed up, you might find yourself part of the show. Bring the whole family. $10 at the door.
Dive Bar Double Album Release Party. 8 p.m., 1116 Business Loop 70 East.
Karaoke at The Dandy. 7-11 p.m., The Dandy Lion on Main, 102 Main St., Ashland. $5 cover.
Mizzou Madness. 9-11 p.m., Mizzou Quad, 410 S. Sixth St. Introduction of the men's and women's basketball teams and interactive games with the audience. FREE. DJ, food vendors, laser show.
SATURDAY, OCTOBER 7
Columbia Farmer's Market. 8 a.m.-noon. Columbia's agriculture park, 1769 W. Ash St.
Columbia MO Comic & Toy Show, October 7-8. Columbia Mall, 2300 Bernadette Drive. Family-friendly event focusing on comics, toys, cosplay, games, and art. FREE entry.
Waves Cider Co. Anniversary Party and Art Fair. 11 a.m.-5 p.m., 604 Nebraska Avenue. Local artists and makers, food, and a special cider release.
Woofstock 2023. 1-9 p.m., Cooper's Landing Riverside Resort & Marina, 11505 S. Smith Hatchery Road. Get ready to groove to the beats of some incredible bands while enjoying delicious food, vendors, and great company. (And adoptable dogs!) Food truck: 850 Wood Fire Pizza & More, noon-8 p.m.
Hallsville Historical Society Fall Bingo. Bob Lemone Building, Hallsville. 4-H concessions, 20 games for $20, more.
Nclusion Plus: Drag2Nite @ Serendipity. 7:30-10:30 p.m., 1020 E. Walnut St., Ste. 100. 18+
Karaoke Night. Every Saturday at 9 p.m., McGinty's Pub, 1312 Old 63 S.
SUNDAY, OCTOBER 8
Oktoberfest in The Arcade District. 12-7 p.m., Sentinel Park and The Arcade District, 1214 Eugenia Street. Witches & Wizards Arcade open 12-8 p.m. Face painting, Bouncy House (at Six-Mile Ordinary), live music, pumpkin painting.
Haunted Hounds Unchained Melodies 5K. 10 a.m., Stephens Lake Park. Costume contest at 10:15 a.m. at the Collins Shelter.
Sunny Sundays at Café Berlin. 5-11 p.m., 220 N. Tenth St. FREE + Happy Hour 5-7 p.m.
Karaoke Night at Eastside Tavern. 8-11:45 p.m., 106 E. Broadway. $10 entry; $25 entry + brunch.
MONDAY, OCTOBER 9
Points, Pots, Pipes & Powwows: A Conversation on Missouri's Indigenous Peoples with Greg Olson. 6:30-8 p.m., Columbia College Launer Auditorium. Feel free to also join virtually. (See the link for details.)
TUESDAY, OCTOBER 10
As Yet Unnamed Comedy Show. 8 p.m., Eastside Tavern, 106 E. Broadway. FREE comedy open mic night.
WEDNESDAY, OCTOBER 11
Food trucks roundup at Columbia Farmers Market. 3-7 p.m., MU Health Care Pavilion at Columbia's Agriculture Park, 1769 W. Ash St. Shop the market and grab an early dinner.
10th annual Oktoberfest – Gunter Hans Artisan Cafe. 4-7 p.m. 7 Hitt Street.
Geeks Who Drink – Café Berlin. 7-9 p.m., 220 N. Tenth St. Entertaining trivia FREE to play and prizes awarded. Drink specials, happy hour 5-7 p.m.
THURSDAY, OCTOBER 12
A Star Is Born Costume Museum Exhibition. 12:30-1:30 p.m., 1200 E. Broadway. This new fashion Gallery exhibit features the clothing of films from the 1930s through 2021 
---
COMING LATER
TUESDAY, OCTOBER 17
Trivia Night Benefitting Columbia Young Life. 5:45 p.m., The Crossing Student Center. $25 per person (soda, water, pizza included); teams of eight (and partial teams) are welcome.
THURSDAY, OCTOBER 19
The COMO 411 Bridgerton Ball. 7-10 p.m., October 19, The Atrium, 22 N. Tenth St. Enjoy a one-of-a-kind inaugural, interactive event experience, curated in true Bridgerton fashion from the aesthetic and food to the live entertainment. A portion of ticket proceeds will go to Mareck Center for Dance, Missouri Symphony Society, and the We Project. Tickets $49-$2,500.
We also love to visit and find out what's happening at …
Rock Bridge Memorial State Park
Three Creeks Conservation Area
Eagle Bluffs Conservation Area
Columbia Convention and Visitors Bureau